Michelangelo is recognized as one of the greatest Renaissance artists to have ever lived. But was it his ability to forge art that got him recognized?
Michelangelo was a painter, sculptor, architect, poet, and one of the great artists of the Italian Renaissance. The Renaissance is a term used to describe a transitional period in history from the Middle Ages or Medieval period, to the Early Modern and Modern Ages. It was a development that saw a rediscovery of Ancient Greek and Roman humanism in which "man was the measure of all things". This affected everything from the intellectual output, science, and literature as well as the artwork that was produced.
The Renaissance
This movement is said to have originated in the Republic of Florence, Italy. During the 14th and 15th centuries, Florence was a city with a rich cultural history and a population of wealthy citizens that enjoyed supporting budding artists.
Powerful ruling elites like the Medici family were patrons of the movement, which allowed writers and artists to participate in the intellectual and artistic revolution. It expanded to other Italian city-states before spreading into France, and through France into the rest of Europe. Each country experienced their own, distinct Renaissance.
Michelangelo
Michelangelo Buonarroti was born in March 1475 in Caprese, Italy. His father worked for the Florentine government, and it was not long before the family returned to Florence. Michelangelo was immersed in the Italian Renaissance, an environment that allowed for his burgeoning innate talents to develop. Although his mother unfortunately died when he was only 6, and despite his father not approving his artistic interest, at the age of 13 Michelangelo was apprenticed to the painter Domenico Ghirlandaio.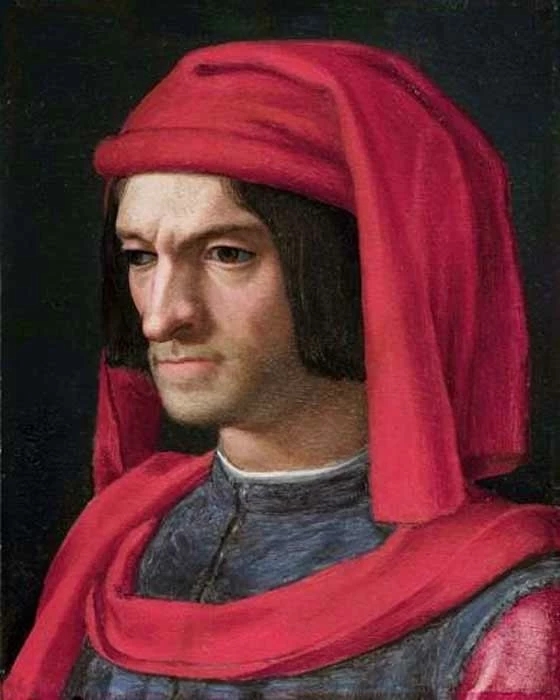 During his apprenticeship, Michelangelo began to impress local leading nobles such as Lorenzo de Medici, a massive patron of the arts in Florence. He invited Michelangelo to reside in a room in his palatial home. It was here that he was to meet and learn from the scholars and writers in Lorenzo's intellectual circle.
Michelangelo was able to studiously refine his techniques under the tutorship of Bertoldo di Giovanni, a curator of Lorenzo's collection of Ancient Roman sculptures. An inspiration that would follow his career.
The Deception
Despite his promising start and his association with important people, by 1496 Michelangelo found himself a struggling artist trying to survive. He was aged 21 but had yet to make a name for himself. Unfortunately, his patron Lorenzo had died, and his family had been expelled from Florence.
Popular art in the locale, however, came from two channels. Either the artist had to be a recognized name in their own right, or else the artwork had to be a surviving piece from antiquity. As the story goes, Michelangelo decided to forge the latter.
The two versions of the story focus on a sculpture depicting a sleeping Cupid. The plan, conceived either by Michelangelo himself or an art dealer named Baldassari del Milanese, was to age Michaelangelo's sculpture artificially by burying it in a vineyard. This was a success, and the sculpture was sold for a reasonable sum to the Italian cardinal Raffaele Riario. Alas, Riario was a shrewd character who soon spotted it was a fake.
Once the cardinal had realized he had been duped, his gaze turned to the guilty pair. Fortuitously for Michelangelo, Riario only demanded compensation from the dealer, Milanese. Perhaps recognizing the quality of the work, he allowed Michelangelo to keep his fee and invited him to become a part of his circle of contacts.
This allowed Michelangelo to come to Rome, an opportunity that was hard to pass up and would become monumental in his career. It was in Rome that he would solidify his name as one of the greatest Renaissance artists of all time.
The Rest Is History
With his contacts now including the social elite in a wealthy Rome, it is not surprising that the name of Michelangelo shot to fame. Not long after he arrived in Rome, he was commissioned by the cardinal Jean Bilheres de Lagraulas, representative to Charles VIII of France, to create a sculpture of Mary holding the dead Jesus across her lap known as "Pieta".
Michelangelo completed the sculpture within the year, and the statue was erected in the church of the cardinal's tomb. It was a huge piece, approximately 6 feet wide by 6 feet tall (1.8m by 1.8m) and now resides at St Peter's Basilica in Vatican City. It was completed before the Michelangelo was 25 years old, and is the only statue that bears his name.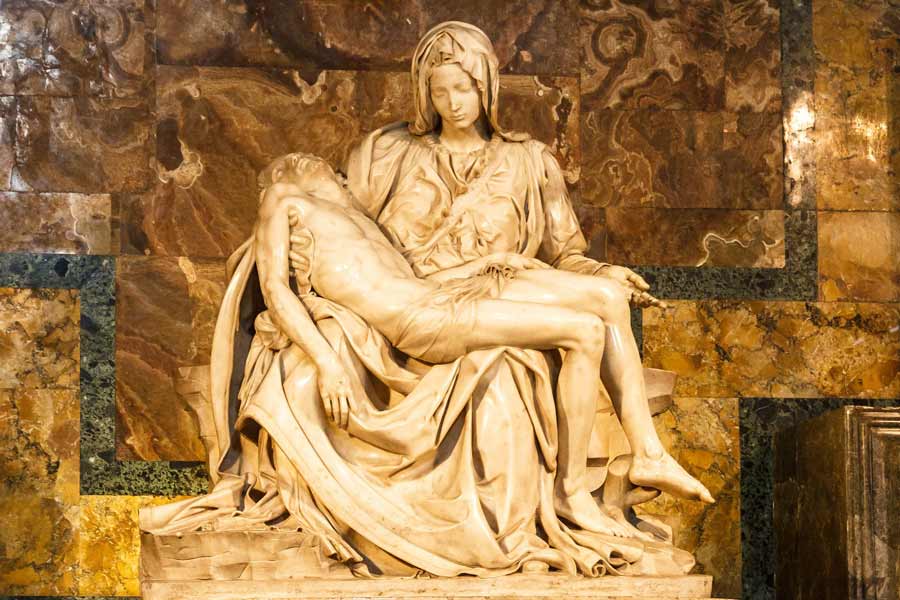 Between 1501 to 1504, Michelangelo took on his next big project, "David". It had been attempted by two earlier sculptors, both of whom abandoned it. Michelangelo created a 17-foot marble figure depicting the courage and humanity of David for the city of Florence, cementing his fame.
So much did his reputation grow that he was commissioned by Pope Julius II to paint the ceiling of the Sistine Chapel. Michelangelo was so invigorated by this work that he fired all his assistants and completed the ceiling himself. Truly, Michelangelo was a great artist.
So What Happened to the Forgery?
After the deception had been uncovered, the artwork became a part of the collection of a man called d'Este in Mantua. It was later acquired by Charles I of England, where it was tragically lost in the great fire of the Palace of Whitehall in 1689. It was such a good imitation of classical art that before it was destroyed, it had been compared to the 4th century BC Greek sculptor Praxiteles.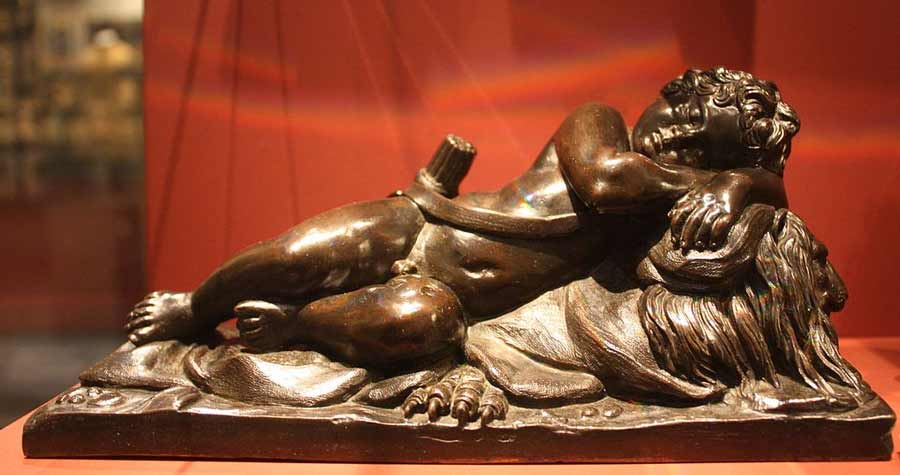 As well as this forgery, it is suspected that Michelangelo may have created many more before establishing his fame. This would not have been a terrible way to make money given the appetite among collectors for classical design and any art that had survived from antiquity.
Inspirational Artist or Fraud?
A young artist without the backing of a generous and wealthy patron could struggle to create an income for themselves. As well as this, it would be difficult for them to continue to create their art. It was inspirational that Michelangelo was able to create his name using forgery. By being able to imitate the trends of antiquity, not only could he make money but establish himself as a fantastic artist. He may have been a fraud, but nothing can take away from the masterpieces he created later.
Top Image: Michelangelo Buonarroti. Source: ArTo / Adobe Stock.
By Kurt Readman