The Santa Lucia Mountain Range forms some of the most difficult terrain in California. Stretching for almost 150 miles (240 km) they form an almost impenetrable barrier between the interior of the continental United States and the coast.
Early explorers were unable to cross them and had to divert south or north to reach the Pacific. And even today, they are a magnificent belt of rugged and jagged granite peaks which drop suddenly to the sea, with the 5,000 foot (1,500 m) Cone Peak being situated only 3 miles (5 km) from the water.
And many believe something is hidden in them, watching.
The Dark Watchers
Whatever it is people have reported seeing in those mountains, they all agree on the name they have given them as being an apt description: they have been dubbed the Dark Watchers. They appear as tall and mysterious, dark figures with silhouettes silently watching over walkers from the mountaintops. 
More often than not, visitors spotted the Dark Watchers during late afternoon and twilight. When the sun starts descending, you can look up to the sharp ridges on the Santa Lucia mountain range. If you have a fair amount of luck, then maybe you will notice some sleek and long silhouettes silently standing amidst the mountains. 
In some cases, people have pointed out that the Watchers can be up to 10 feet (3 m) tall or even taller and appear to be dressed, most commonly reported as wearing capes and even sometimes hats. Witnesses state that the tall shadows with an almost human-like silhouette appear as if they are looking at you.
However, do not try to approach and find out who they are, as they are said to be able to disappear in an instant. Seemingly without moving, they suddenly vanish.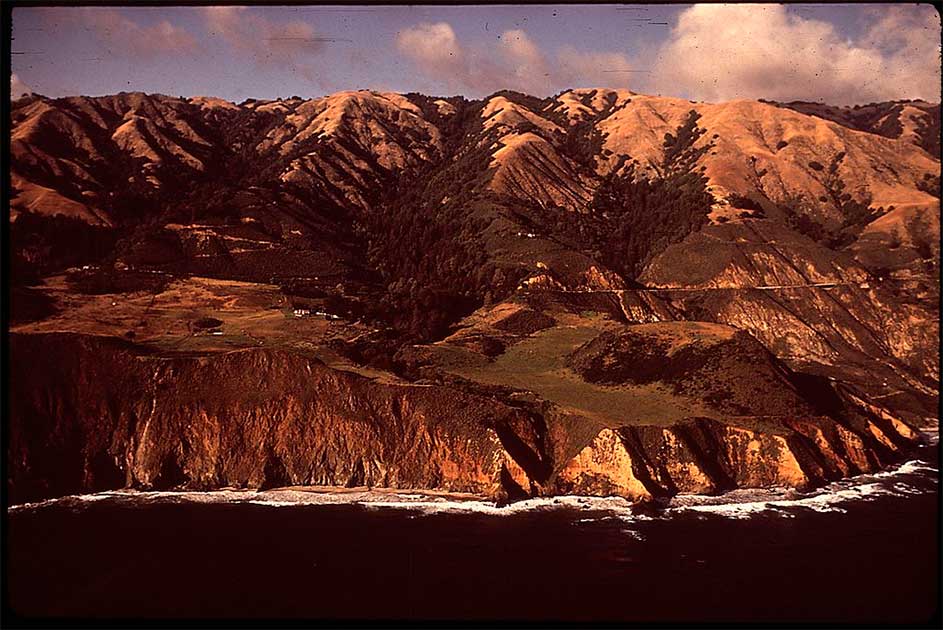 Although the modern tales of the Dark Watchers started around 1930, their origins seem to stretch back at least 300 years. The local Chumash Native Americans do not have any records of their existence, but some tales are passed down which suggest that whatever is being seen out there, they have been there for some time.
The first Spanish explorers navigating their way up these mountains noticed the dark figures and named them "Los Vigilantes Oscuros", literally "The Dark Watchers." American settlers moving through the mountains also reported seeing the figures, and even if they were not visible there were many reports that people in the area felt the sensation of being watched by someone. 
The Watchers are so well known that a general description of them has been put together. Alongside their unusual height and their long, black flowing coats and often hats with wide brims, some witnesses also reported the watchers having sticks or staves in their hands.
However, one of the common highlights in all sightings of the Dark Watchers is the enigmatic dark silhouette. None of the people who have ever witnessed a Dark Watcher can confirm the details of their facial features. All one could think of these mysterious figures is that they are watching over the mountain range for some unknown purpose.
Why do they Watch?
Several suggestions have been put forward over the years to explain the Watchers. For example, some have suggested that the Watchers are just a group of migratory people who observe but avoid travelers in the mountain range. 
Some legends are more supernatural, for example those that imply that the Watchers are there to help people who wander off their path in the mountains. In addition, the Dark Watchers have been said to give impeccable hearing and eyesight to aid travelers in the region. 
One of the interesting legends surrounding the Watchers is that they are visible only to travelers with simple possessions such as walking sticks and hats. If you are carrying high-tech equipment on your hike across the range, then legends state that you are less likely to find any Watchers.       
They have also found their way into popular literature, with two renowned writers in the earlier half of the 20th century recording their experiences. Robinson Jeffers used the Watchers as inspiration for his new collection of poems in 1937. Jeffers outlined how the Watchers have an almost-human appearance in his poems, and how they could effortlessly melt into the shadows. 
Another popular writer, John Steinbeck, highlighted some details about the Dark Watchers in his short story "Flight". In his story, Steinbeck draws inspiration from his mother's beliefs about the Watchers.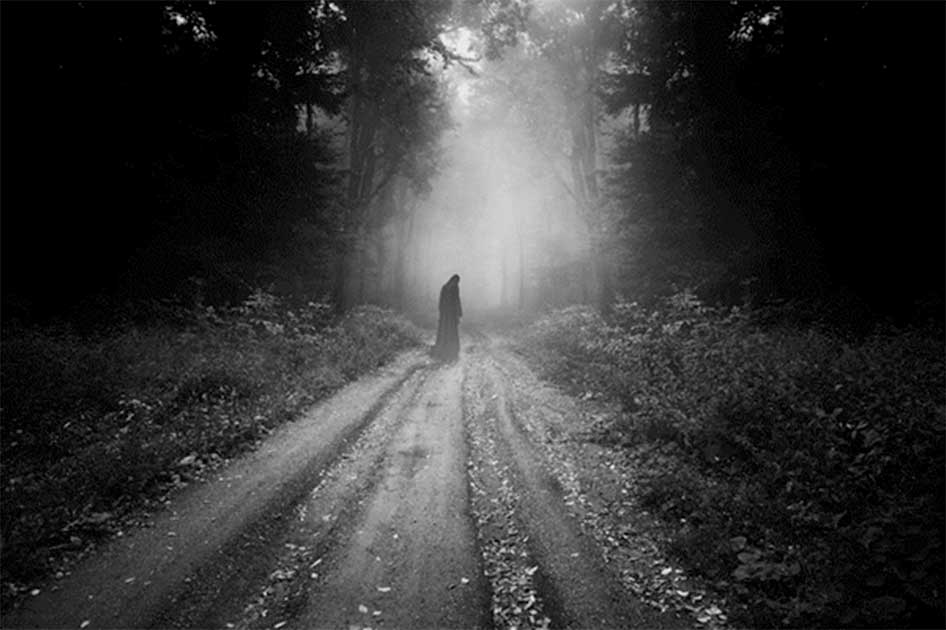 The young Mexican American protagonist in "Flight" is warned by his mother to stay safe from the Dark Watchers. Interestingly, the mother of Steinbeck, Olive Hamilton, was a school teacher and a staunch believer in the Watchers. As a matter of fact, she used to leave fruits and nuts in the area known as Mule Deer Canyon for the Watchers on her way to school.
Steinbeck's mother would find flowers on her way back in the exact same place where she left food. Whatever she was seeing out there in the canyon, it was apparently hungry.
Are They Real?
It would be quite unsettling to know that someone is watching over you from a mountaintop as you make your way through the mountain stretch. Searching for a more rational explanation within the bounds of existing human knowledge, the Dark Watchers have been often dismissed as a myth and attempts have been made to explain them away through science.
For example, some experts suggest that the Watchers are basically hallucinations of people deprived of oxygen at higher altitudes. Some explanations suggest that the Watchers are simply a figment of people's imagination as they see human features in the terrain around them, similar to seeing the Virgin Mary on your toast.
Many others note that with so many people in California there would be no room for an unknown group to exist any more. Perhaps they are nothing more than a trick of the afternoon light and the shadows cast by the mountains.    
And yet those who have seen them insist they know what they saw. And to provide such detailed descriptions which tally across so many of the fine details? Maybe there is something out there after all.
Top Image: The Dark Watchers are often reported to be wearing cloaks, but their facial features can never be seen. Source: andreiuc88 / Adobe Stock.
By Bipin Dimri
References
Cryptid Wiki, 2022. What are Dark Watchers? Available at: https://cryptidz.fandom.com/wiki/The_Dark_Watchers 
Margaritoff, M, 2021. Origins of Dark Watchers. Available at: https://allthatsinteresting.com/the-dark-watchers 
Carey, L, 2022. Legends Surrounding Dark Watchers. Available at: https://dailyyonder.com/local-lore-dark-watchers-from-santa-lucia-mountains-of-california-onto-the-pages-of-classic-american-writers/2022/01/21/ 
Dowd, K, 2021. Dark Watchers in Literature. Available at: https://www.sfgate.com/local/editorspicks/article/dark-watchers-santa-lucia-range-stories-steinbeck-16012812.php#