Amid much fanfare, Prince John Charles Francis was welcomed into the British royal family on July 12, 1905. The newspapers reported on the birth of what would be the final child of Prince George (later King George V) and his wife Mary, Princess of Wales (and later Queen Mary). He was baptized less than a month later, with kings and dukes and princes and princesses acting as his godparents.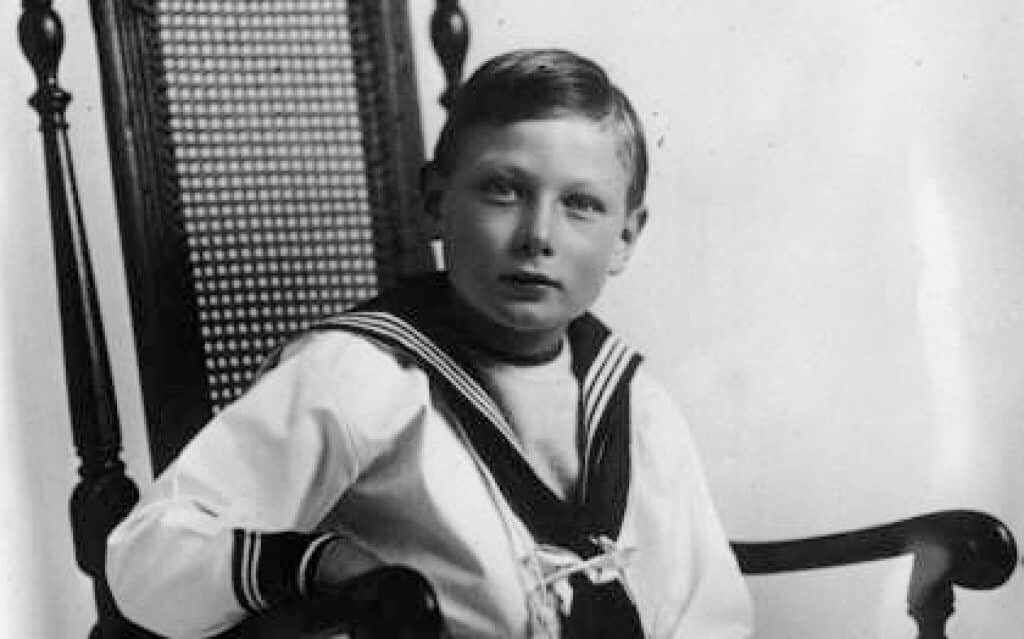 Due to the fact that he had older brothers, he was not a serious contender for the throne. Nonetheless, he was instructed literally from birth to display the decorum and elitism suited for those included in the British royal family.
There is some evidence to show that he was a favorite of his royal parents and that he got away with more mischief than his elder siblings had been able to attempt.
Prince John Charles Francis' childhood was a picture of nobility until the age of four when, quite suddenly, he fell to the floor in a fit that would later be diagnosed as epilepsy.
This was a cause for concern. Unlike today, where attempts are made by the royal family to show a connection with "the average person," royalty in the early years of the 20th century purposely kept distant and aloof from the populace.
It was immediately determined that John was a great liability for the royal family and steps needed to be taken to ensure that he was never seen having a seizure in public, which would infer a weakness on the entire family.
You May Also Like: Princes in the Tower: A Mystery of Missing Royalty
After much discussion, it was decided to move John and minimal staff to Wood Farm, a house near the royal residence of Sandringham.
John's life at Wood Farm is murky. We know that he had a nanny and a tutor, and probably a few other servants lived with him. He was friends with some of the children of the servants at nearby Sandringham. Some accounts state that his mother visited him often and very much enjoyed his company. Others state that Mary visited her son infrequently (and his father not at all). There is the story that when out on the grounds surrounding Wood Farm, John was kept on a leash at all times — probably to make sure he didn't hurt himself if he should have a seizure, but this tactic seems tragic and somewhat menacing to us today.
Every Christmas John was driven from Wood Farm to Sandringham for lunch with his family and then shuttled back soon after the meal was over.
Probably because the general population would find it odd that no mention was ever made about the king and queen's youngest child, photographs of John would appear on postcards and he was usually present in formal family portraits.
Sadly, as John grew older the epileptic fits became more frequent. After a particularly violent seizure in the early morning hours of January 18, 1919, John died in the secluded Wood Farmhouse.
Again, the facts of the event are hard to pin down. Some accounts say that his concerned and loving parents rushed to Wood Farm once they had heard the news. Others state that only Mary made the trip to John's deathbed.
On January 21, 1919, Prince John was buried in the graveyard of the Church of St Mary Magdalene at Sandringham.
After his death, he was rarely mentioned in conversation within the royal family. One of his brothers ranted in a letter: "He was more of an animal than anything else. That I should be plunged into mourning for this!"
In some later official family trees, John does not even appear.
Ultimately his life was a blank not worth mentioning, and he is barely remembered today. But a lone grave on the grounds of Sandringham Estate attests to the fact that a very special boy was once part of what was then the most famous family in the world.
Sources:
"Prince John of the United Kingdom" Wikipedia, pulled 5-July-12
"The lost prince: Written out of royal history, Prince John's friend recalls the happy joker sent away to die in isolation" The Daily Mail online, pulled 5-July-12