On September 29, 1982, it became quickly apparent that something in Tylenol was killing people in the Chicago area. By the end of it, seven people had died, a massive investigation had been launched by the companies responsible for manufacturing the product, the FBI, and the FDA. Later, copycat murders would intermittently cause panic. The Chicago Tylenol Murders set a precedent for safe packaging and response to malicious consumer tampering. However, it never led to justice. The person responsible for seven deaths in the Chicago area in 1982 was never caught.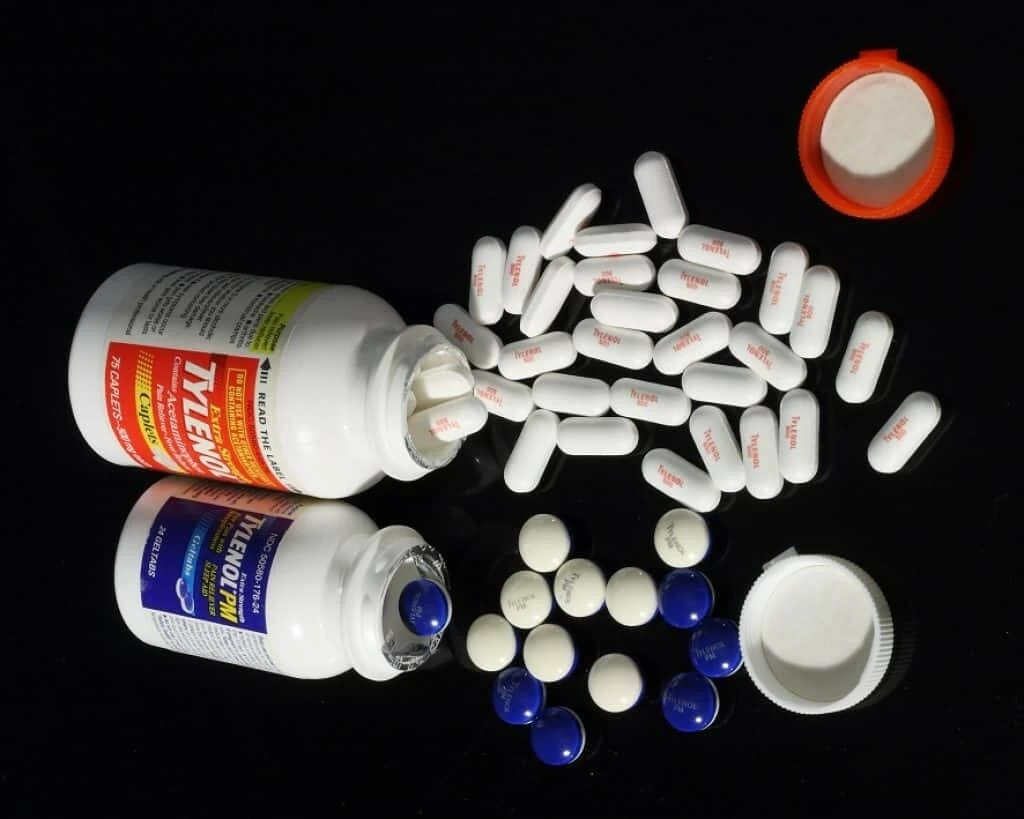 On the morning of September 29, 1982, a twelve-year-old girl went into her parents' room in their Elk Grove Village home. She was sick and seeking comfort. Her parents gave her Tylenol Extra-Strength capsules to relieve her symptoms. Shortly after, they found her collapsed on the bathroom floor. She was taken to the hospital where she was pronounced dead. Her name was Mary Kellerman. Her parents and doctors did not know it yet, but she had been murdered.
Later that day, a 27-year-old man became ill and was having trouble breathing. Paramedics brought him to the hospital from his Arlington Heights home and he died shortly thereafter. Sadly, that would not be the end for Adam Janus' family that day. When they gathered at his home to grieve later, his younger brother and his little brother's even younger wife came down with headaches. They each took a Tylenol Extra-Strength capsule from a bottle found in the kitchen. Little did they know, it was the same bottle from which the deceased had sought relief earlier that day.
Very soon after the two took the Tylenol, they were rushed to the hospital. Stanley Janus died quickly. His wife was ill for two days before she also expired. Before these two deaths, the deaths of Mary and Adam were attributed to natural causes pending an autopsy. Due to the diligence of the responding firefighters and paramedics, it was discovered that all four victims had taken Tylenol. The bottles were taken in for testing. At the same time, medical professionals began to suspect cyanide, and blood tests were done on the victims. Their fears proved founded.
It turned out that the capsules were not filled with Tylenol at all. They were filled with 65 milligrams of potassium cyanide. 1/10,000th of that would kill most people. Cyanide was found in the blood of the victims, confirming that they had ingested tainted tablets. There was a murderer on the loose. Johnson & Johnson was informed of the issue. A massive recall was issued. Police went around the entire area informing people to get rid of their Tylenol. The manufacturers went to work with authorities to find out where the cyanide came from.
Before the recall was able to protect the public, 27-year-old Mary Reiner, 35-year-old Paula Prince and 35-year-old Mary McFarland took the capsules and died. There was no surviving it. No one who took the capsules could have lived. Without the recall, many more could have died, given that a total of eight bottles with from three to ten tainted capsules in them were found in seven stores after each bottle in the vicinity was tested.
You May Also Like: Monster With 21 Faces
The investigation proved that the manufacturers were not responsible, nor would any of their employees responsible for tampering on the site. The bottles were tampered with after they left the manufacturer. Someone emptied out the capsules, filled them with cyanide, and then placed them on the shelves. A manhunt began, but there were very few suspects, none of whom were linked to the murders by evidence. All authorities knew about the murderer is that he or she was likely living in the area or visiting and that he or she owned or had access to a vehicle. That is very little to go on.
To this day, the Tylenol Murderer has not been found. He or she may have gone on to kill more. Enough copycat murders have taken place to support the idea that he or she continued killing. Other copycats have been found and other products have since been used. Cyanide is the most popular method of killing via consumer tampering. Because of this, there are new packaging standards on all medication in the United States.
Sources
Bell, Rachael, The Tylenol Terrorist, retrieved 6/29/12, trutv.com/library/crime/terrorists_spies/terrorists/tylenol_murders/index.html