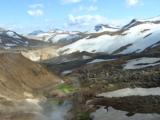 Is the holy Grail in Iceland? Giancarlo Gianazza discusses the theory of a secret chamber filled with sacred books and objects from the Temple of Jerusalem.
If the Vinland map is real, it supports the fact that the Vikings first sailed to North America and that it was known before Christopher Columbus.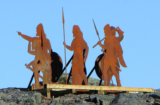 There was contact between the Icelandic Vikings and the Native Americans which led to Native American DNA being brought back to Iceland.
Browsing All Comments By:

Didi