In the late 18th and early 19th centuries, no pirate was more feared in the southern United States than Jose Gaspar. With his crew of cut-throat mercenaries, the "last of the buccaneers" terrorized shipping in the Gulf of Mexico for years, striking from his secret Florida base.
Florida at this time was in its "Second Spanish Period" which runs from 1783 to 1821. In this time Spain controlled a huge swathe of the Americas and Gaspar grew rich. Legends tell how he amassed a huge fortune, and hid an enormous treasure before dying a hero facing the might of the US Navy.
Or at least that's what Florida folklore would have you believe. However there are several problems with the story which have led many to question whether "Gasparilla" as he was known was a real historical figure.
So, a real figure or a tall tale told by Floridians? Who was this figure, and what was he supposed to have done?
The Story of Jose Gaspar
José Gaspar allegedly lived between 1756 and 1821 and was based on southwest Florida, on the edge of the Gulf of Mexico. He was said to have been extremely active for many years, attacking merchant ships and evading justice, and in this time he won himself a huge fortune.
However, even from the first we run into different versions of the story. In different accounts, details of his early life, motivations, and activities varied. 
According to some versions of the story, Gaspar started as a troubled adolescent who kidnapped a little girl for ransom. When he was captured and offered the option of going to prison or joining the navy, he chose the latter, serving with distinction for several years before organizing a mutiny against a dictatorial captain and fleeing to Florida with a stolen ship.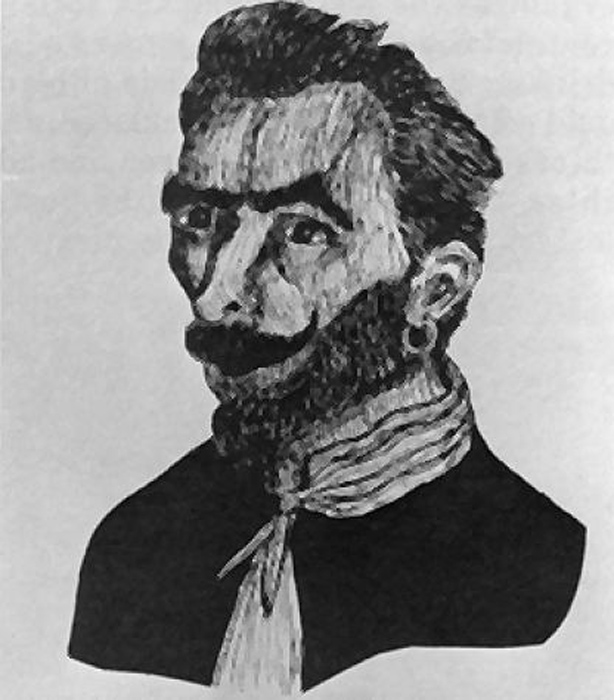 According to other versions of the narrative, Gaspar was a nobleman who rose through the ranks of the Spanish Royal Navy and became a councilor to King Charles III of Spain. He was well-liked in court, but when he abandoned one lover for another, his spurned lover falsely accused him of stealing the crown jewels. When he was wrongfully arrested, he hijacked a ship and fled, promising to seek revenge on his homeland.
Canny readers will already recognize a certain romantic streak in these stories. Gaspar is presented as dignified, noble in heart and rich and titled in some versions. His piratical career always starts with an injustice and he is seen as a lovable rogue rather than a murderous monster.
No Ordinary Pirate
This characterization continues through the stories of Gasparilla as a pirate. When a ship was taken, the people aboard were not immediately murdered but instead offered the option of dying or joining Gasparilla's crew. Many took the deal.
Captured ladies were not raped and murdered, but instead had the option of marrying one of his crew members or being transferred to Captiva Island in Florida. If marriage was selected, there would be a ceremony, and the marriage promise would be strictly enforced.
Although Gasparilla was a well-educated, well-dressed pirate and ladies' man, things did not always go as planned. One such account concerns Maria Louise, a lovely Spanish princess, who was returning to Spain after a journey to Mexico with 11 Mexican princesses who were to be educated and married in Spain.
Gasparilla seized their ship, as well as their 11 dowries, but fell madly in love with the Spanish princess. However there is a salacious twist to this tale, in that when this lovely young girl declined his romantic proposition, he had her executed.
Despite his brutal reputation, Gasparilla was supposed to have a soft side as well. On one occasion, his right-hand man Lopez had become tired of the pirate life and desired to return to Spain to see his love, Sanibel, after 13 long years. Gasparilla not only granted Lopez permission but also bestowed his blessing on his long-time friend, providing a ship and several men to accompany him back to Spain.
Another instance of his softer side can be found in the account of Ann Jeffries, an English girl traveling from New Orleans to Liverpool. Gasparilla seized her ship, and the hostages were brought to his hideout on Gasparilla Island.
Gasparilla fell in love with Jeffries while on land, but she informed him that she had fallen in love with one of his crew, Batista Fuentes, a handsome and well-educated man from a famous family. When Gasparilla requested that they accompany him and his crew on a raid, the two young lovers assumed they would be slaughtered.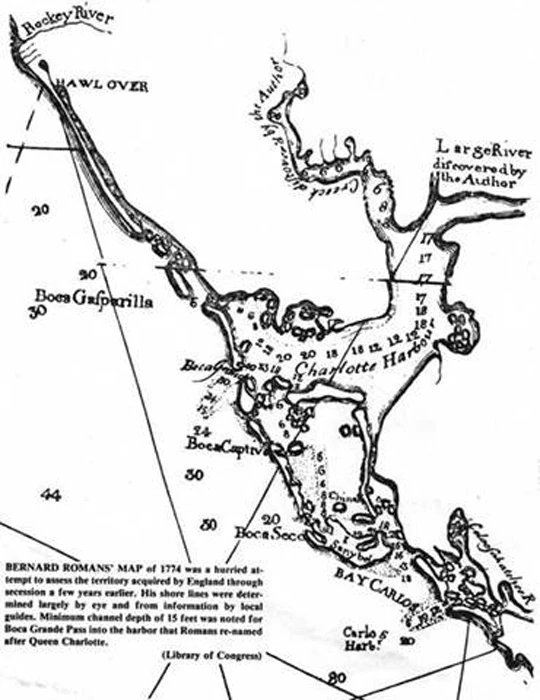 Instead, he pursued a merchant ship and insisted that it convey Batista and Ann Jeffries to England and that its captain marry them on board after they were out of sight of his ship, the Jose Gasparilla II.
However, perhaps the most famous story of Gaspar concerns his death. Gasparilla had decided to retire following the sale of Florida to the United States, and was dividing his treasure (valued at six times the purchase price of the entire state of Florida) between his crew.
However, he spotted a British merchant ship and could not resist one final prize. This was to prove his doom as the ship he had targeted was no harmless cargo ship but in fact the USS Enterprise, a heavily armed and very dangerous pirate hunter.
During the final combat, the majority of Gasparilla's crew was killed, but there were 12 survivors – 11 men and a cabin boy called Juan Gomez. The men were executed but Gomez was to be the final survivor of this piratical outfit.
He was sentenced to prison and eventually released. Many of the stories about Gasparilla were attributed to Juan Gomez. He enjoyed telling stories about his adventures on the high seas and a large amount of Gasparilla's treasure that was never discovered.
But Gasparilla himself did not survive the final battle. Rather than be captured by the United States Navy, he wrapped an anchor chain around his leg and jumped overboard, the heavy metal dragging him out of sight into the deep blue waters.
Was he a Real Person?
Tales of love and marriage, an aristocratic captain with nobility in his crew, a handsome and debonair adventurer: all these stories seem too good to be true. And indeed there are serious problems with the stories of Gasparilla.
For one, there is no evidence of his pirate empire. No contemporaneous mention of his existence or achievements has ever been found in Spanish or American ship logs, court documents, newspapers, or other archives, and no tangible items associated with Gaspar have been unearthed in the area where he is said to have operated.
The first recorded reference of José Gaspar was in fact over 100 years after his supposed career, in a short biography included in an early 1900s promotional brochure for the Gasparilla Inn on Gasparilla Island in Charlotte Harbor.
The author of the pamphlet readily stated that the spectacular tale was a work of fiction with no genuine facts in it. Subsequent retellings of the Gaspar tale are based on this imaginative account, including the unintentional inclusion of José Gaspar in a 1923 book on genuine pirates, which has created ongoing debate regarding his historical veracity.

The Gasparilla Inn was a hotel on the island. According to archives, the island community was created by Albert W. Gilchrist, Florida's 20th governor. In 1897, he purchased land at Boca Grande, an island outpost. Gilchrist intended to turn the area into a community.
The legend of Gaspar was first recorded in promotional materials for this Boca Grande Hotel. Charlotte Harbor and Northern Railroad Company are said to have distributed the brochures. The leaflet establishes Gaspar's legend, claiming that he chose Gasparilla Island as the best of the islands in Charlotte Harbor to establish his base.
So it would seem that Gasparilla is a fiction, no more real a figure than Mickey Mouse. However his name and supposed deeds are still celebrated to this day, not least with the annual Gasparilla Pirate Festival, which began in 1904 in Tampa, Florida, which honors his tale.
Top Image: Real pirate or later fiction? Source: Theartofphoto / Adobe Stock.
By Bipin Dimri