Last Flight Of N844AA
On 25 May 2003, a Boeing 727-223 aircraft, registered N844AA, took off from Quatro de Fevereiro Airport in Luanda, Angola. Not such an unusual action, except that nobody knew for certain who was at the controls. Clearance for takeoff was not requested or given. In effect, the Boeing had been stolen from under the noses of Air Traffic Control. To this day, this remains one of the strangest unexplained mysteries in aviation.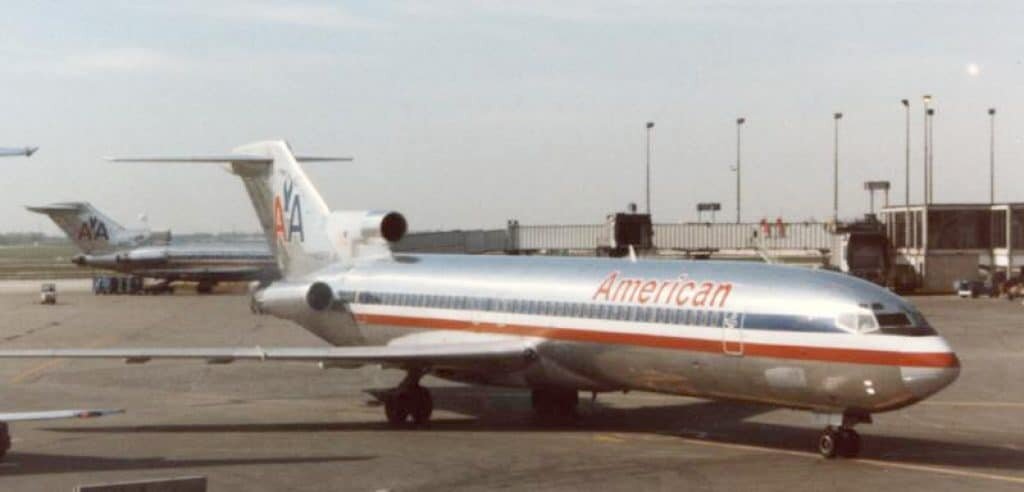 This airliner was built around 1975. It began its service life with American Airlines before being sold on to Miami based company called Aerospace Sales and Leasing. The aircraft was leased by TAAG Angola Airlines but was not used in over a year. During this time TAAG ended up owing a tidy sum of $4m in airport fees. Along with another aircraft at the same airport, it was being converted for use by another airline, IRS Airlines. At the time it took off, the plane was described as an unpainted silver color with strips of blue, white, and red. All of the passenger seats had been removed from the interior and was also outfitted to carry diesel fuel.
Who Was At The Controls?
Prior to the take-off, a man was seen entering the plane. This man was Benjamin Charles Padilla and he was contracted by the airline to do some work to the jet. The maintenance that he was hired for was apparently not a one-man job as Padilla's assistant, John Mikel Matantu, was also said to have boarded the plane while it sat on the tarmac. Both engineers were supposed to work on bringing the aircraft back up to operational standard in readiness for the upcoming handover. Neither of the pair could handle a plane of this scope. Matantu was simply not a pilot and Padilla was only licensed to fly light aircraft.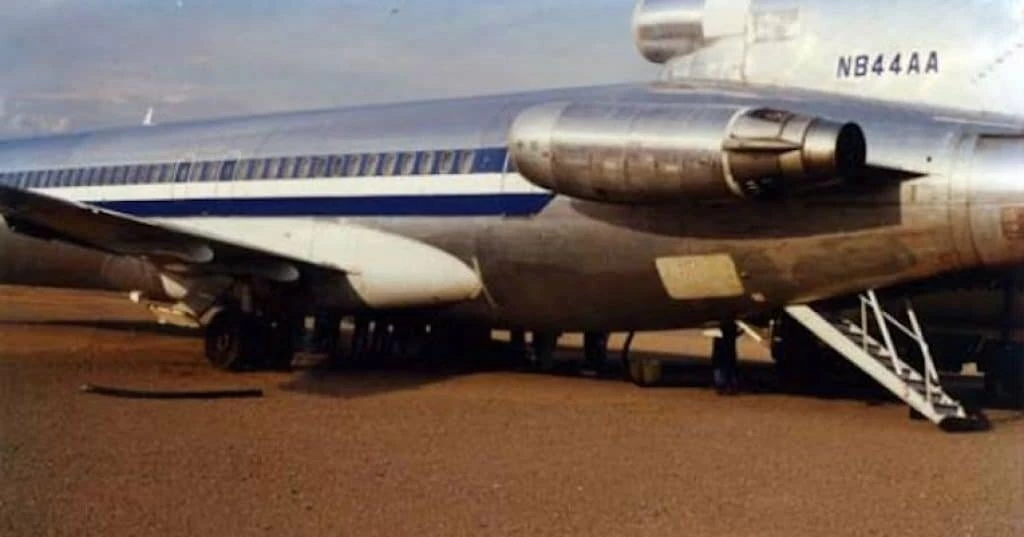 According to press reports, shortly after Matantu boarded the Boeing, it began to taxi towards a runaway without ever acknowledging the Air Traffic Controllers on duty at the time. The transponder signal (Code: 52707266) had been switched off and it was showing no navigational lights either. The entire take-off was done by someone who had no real knowledge or experience of a Boeing 727, as the movement was best described as erratic.
Related: The L-8 Blimp Mystery
This could suggest that Benjamin Padilla was the one at the controls, but there is a problem with this scenario. A Boeing 727 is essentially best operated by a team of three. All three members of the cockpit ought to be properly trained. Although the operating manual caters for an emergency flying procedure for a crew of just two, many insist that operating the aircraft with just a two-man crew is next to impossible. It is generally assumed that a third individual had gained access to the aircraft but it is not known who, when or how.
Motive For Stealing the Boeing 727-223
Just who it was that stole the 200,000 lb aircraft is one facet to this baffling crime. Another, and perhaps greater mystery is why. Coming hot on the heels of the terrorist atrocities of 9/11, it was an obvious motive that both the FBI and CIA centered on. Months of painstaking investigations and intelligence from within the African continent failed to determine what, if any, terrorist organization had commandeered the jet. Initial fears that this 153 foot long aircraft was taken as a potential weapon against Western targets in Africa were reduced when satellite images found little evidence that the aircraft was still anywhere in Africa. This would be backed up by official reports that indicated the aircraft was last seen flying across the Atlantic Ocean.
Another motive that was proposed could be considered a more sound one overall, but still leaves the problem of the whereabouts of both men considered to be on board at the time. If this 'hijacking' was just a scam to collect on the insurance, then where did Matantu and Benjamin Padilla go? Perhaps both men can be found in or around Conakry in Guinea. It was there that a sighting of the missing plane was reported in July 2003.  The US Department of State has outright dismissed this sighting as reliable or credible, but it was not the only one made. Another sighting was reported a month later, also in Guinea.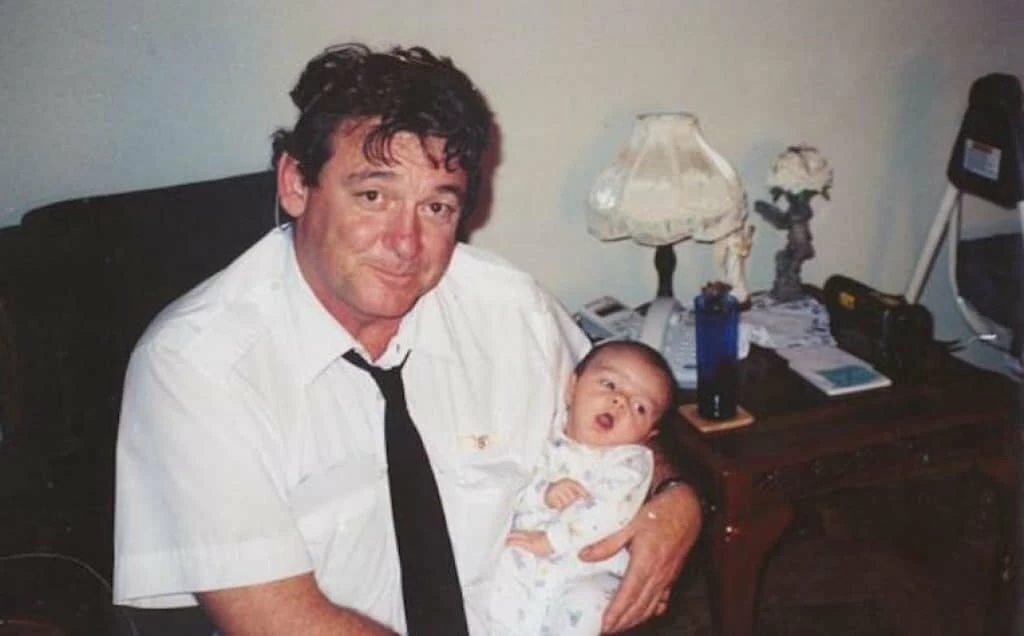 The purported fate of the aircraft N844AA and its occupants was published in the South Florida Sun-Sentinel newspaper. The sister of Padilla, Benita Padilla-Kirkland, told reporters that she was concerned that her brother either crashed into the ocean or was forced into stealing the jet and was being held against his will. She did confirm many suspicions that her brother was indeed the man at the controls.
After it took off that day, the plane and whatever crew on board have not been seen since.
Sources
RENSE
Wikipedia
All Africa
All Africa
Sites Pulled 22 August 2016