The Bloop — its very name sounds mundane or, at most, something that isn't proper to bring up in polite society. However, it is much more than just an odd word. It is a mysterious sound that has raised a bit of controversy. To some, it is a mystery that may point to an unknown creature beyond our imagination. To others, it is simply a sound that has not been connected to a source yet, but most likely has a source that is far less surprising. Either way, the Bloop is a mystery, one that intrigues many.

Discovery of the Sound
In the summer of 1997, the National Oceanic and Atmospheric Administration Vents Program was monitoring underwater sounds in the South Pacific using a system known as the Equatorial Pacific Ocean autonomous hydrophone array. In layman's terms, this system is a series of hydrophones, or underwater microphones, placed at distances of roughly 3,000 miles apart that pick up sounds in the ocean. It was initially a U.S. Navy system used to track the movement of Soviet submarines. It became a toy for the NOAA after the Cold War ended.
The Bloop Sound
Note: NOAA altered the audio by speeding it up to 16 times its original speed. Therefore, the sound is brief, but in reality, it lasted much longer.
You May Also Like: Hum Phenomenon Theories and Affects
That summer, at a distance of roughly 1,087 miles off the coast of Chile, a low-frequency sound thundered up from the depths of the ocean. More than one array sensor picked up the exceptionally loud Bloop sound. It, for the most part, lasted roughly one minute whenever it occurred, which it did numerous times over that summer. However, the sound eventually stopped or has simply not been recorded with underwater microphones since. The sound was nicknamed "The Bloop."
Louder Than Any Known Sea Creature
NOAA's Christopher Fox said the profile resembled that of a living creature.  However, Christopher Fox claimed that this underwater sound was so loud that it simply could not have been made by any known sea creature. Even the Blue Whale, the largest animal ever known in history or prehistory, is incapable of making such a noise. It would take something much larger or something with some very productive vocal organs that are heretofore unknown to science.

It is worth noting that the NOAA has several recordings of unidentified sounds recorded in the ocean. This particular one became the most sensational because of Fox's biological origin claim.
Mystery Solved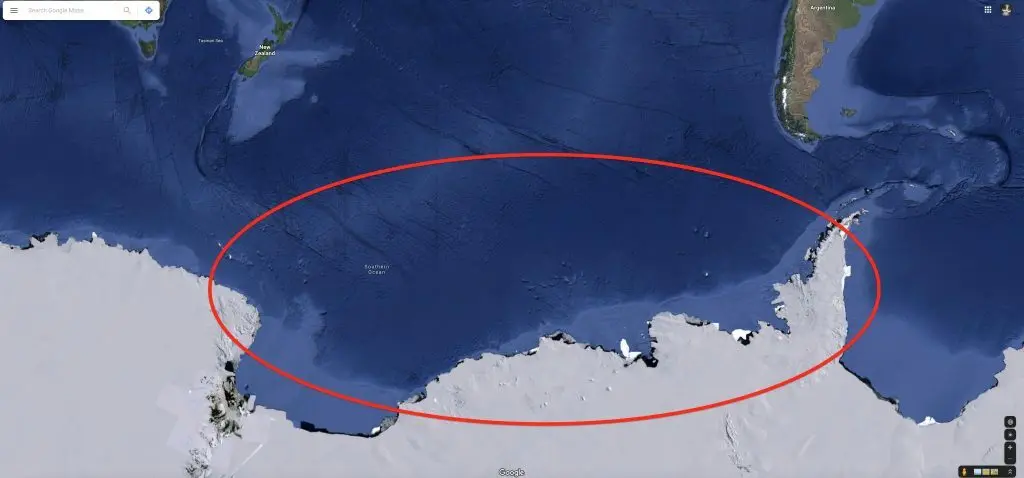 In 2012, NOAA announced they have solved the Bloop mystery. Glacial non-tectonic cryoseisms are causing these mysterious underwater sounds. In other words, they are icequakes. These icequakes, or ice calving, generate whenever glaciers crack or fracture in the ocean.  NOAA believes this particular underwater sound emanating around the Bransfield Straits and the Ross Sea off the coast of Antarctica.
Updated on 11 January 2020 by Historic Mysteries staff.