The USS Cyclops was a United States Proteus class collier ship commissioned during World War I. She was launched on May 7, 1910, and commissioned on May 1, 1917. The Cyclops, with its 306 officers, men, and passengers, mysteriously disappeared in March 1918 near St. Kitts Island.
Lieutenant Commander George W. Worley commanded the ship. Her first journey during her wartime service was a trip to St. Nazaire, France, in June of 1917. She returned to the east coast of the United States the following month and operated there until January of 1918, save for a short trip to Nova Scotia.

Last Known Location
The USS Cyclops (Fuel Ship No. 4) was assigned to the Naval Overseas Transportation Service on January 9, 1917. She received orders to travel to Brazil and aid in the refueling of British ships there. The ship left Brazil on February 16, 1918. On March 3 and 4, she was known to be in the vicinity of Barbados. That was the last sighting of the Cyclops. There was no distress call. No debris, wreckage, or any evidence of the ship's demise was ever found.
Bermuda Triangle
The USS Cyclops disappeared in an area commonly referred to as the Bermuda Triangle. It is one of many ships that have reportedly gone missing in this area. This stretch of ocean is known for its unpredictable weather conditions and turbulent waters.
The Disappearance of Flight 19
Some theorists claim there is something supernatural regarding the Bermuda Triangle. Although unsupported, they state a disproportionate amount of planes and ships disappear there. Additionally, other anomalies such as malfunctions of navigational equipment have also been reported in the area. However, a lot of what occurs there may easily be attributed to nature.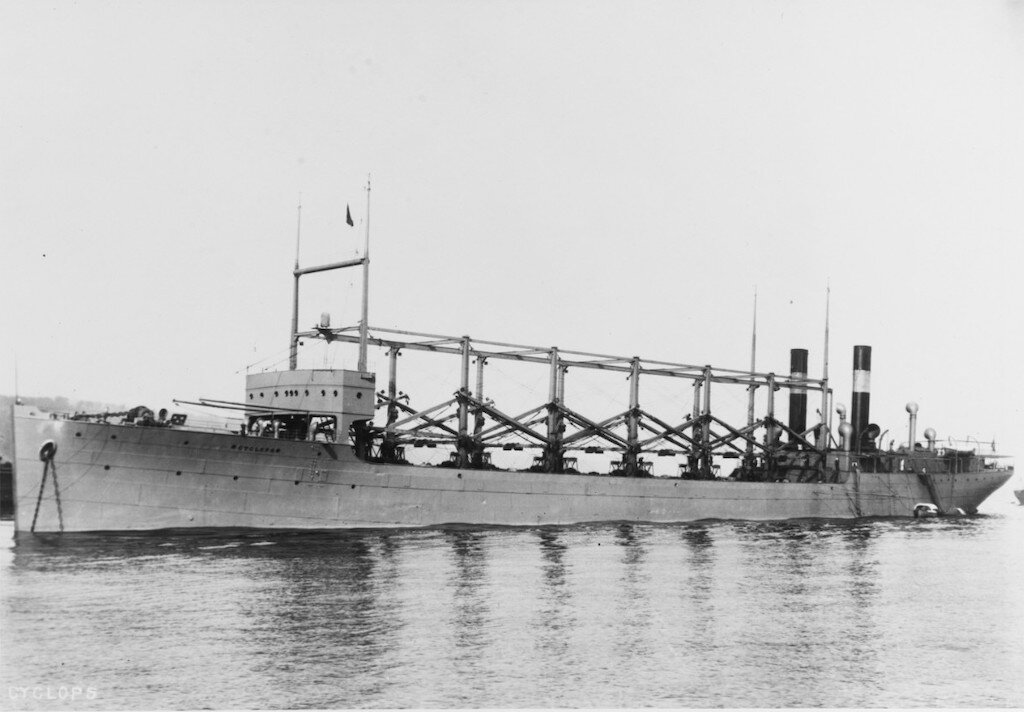 What Happened to the USS Cyclops?
When the USS Cyclops disappeared, it was the largest collier in the United States Navy's fleet with a cargo hold capacity of more than 10,000 tons. Something highly destructive needed to happen for a ship of that size to vanish so rapidly that a distress call couldn't be made.
Legends and Sightings of the Flying Dutchman
German Actions
After the ship vanished, World War I continued on for another eight months. It was originally thought by some that a German submarine must have torpedoed it. However, there is no German record of an attack on that ship.
George W. Worley, German Sympathizer, and Ruthless Captain
Commanding Officer, Lieutenant Commander George W. Worley, is a possible contributing factor to the ship's disappearance. Worley's original name was Johan Frederick Wichmann. Originally from Germany, he jumped ship off the coast of San Francisco in 1878 and assumed the name of a friend.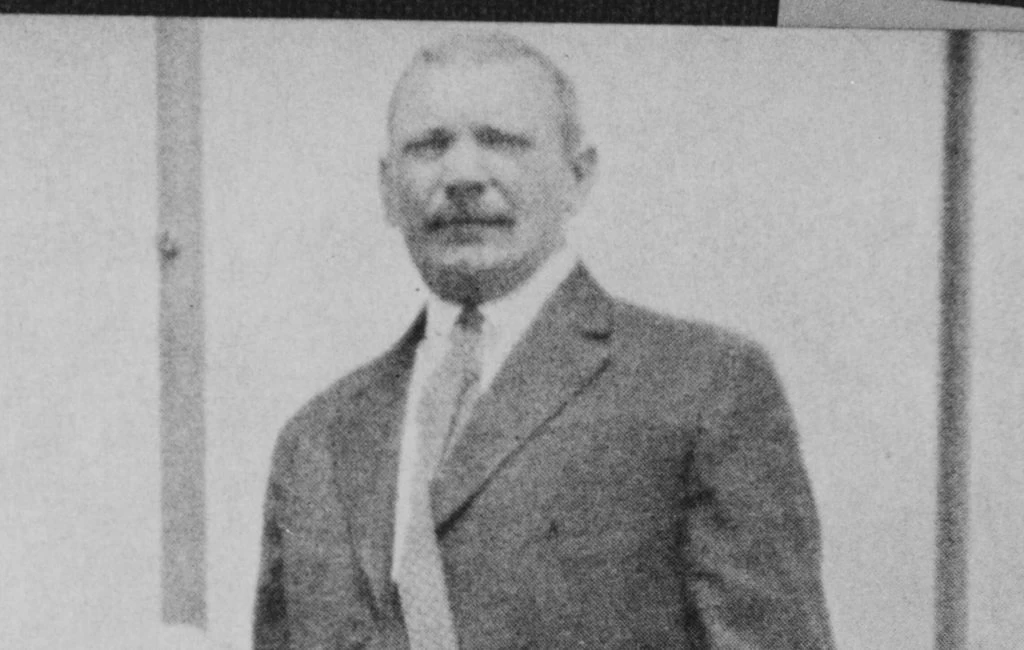 Worley was a ruthless Commanding Officer and often berated his crew. He treated the crew so poorly that he earned the nickname "Damned Dutchman." Because of his Germanic heritage and pro-German views, the crew naturally became suspicious of his intentions. Additionally,  Charles Ludlow Livingston, the U.S. consul on Barbados, noted a large number of German surnames on the Cyclops, which raised suspicions, especially after the ship vanished.
What Happened to Fletcher Christian?
The Office of Naval Intelligence conducted an investigation of Worley's loyalty to the United States. It wasn't until after the war concluded that a review of German records failed to disclose any links to Worley.
Did Worley's heavy-handed command cause the crew to commit mutiny? Did the mutiny take a deadly turn and cause the ship to sink? This is possible but unlikely. Moral was certainly affected by Worley's actions. In fact, Livingston stated a toxic command climate existed.
Weather or Methane Gas Theory
Other possible causes of the USS Cyclops' disappearance include rogue waves, gas build-up, and other natural weather phenomena. Rogue waves are not common, but they have been known to take ships rather quickly.
Methane gas pockets under the surface can change the density of the water. It is thought that if a ship came across one of these pockets as it was bursting, it would cause the ship to lose buoyancy and sink. This theory is possible, but it has never been known to happen.
Leading Theory
Most experts believe the Cyclops sank due to structural failure based on the fact that the Proteus class collier ship was designed to carry coal, not ore. Ore is obviously denser than coal and the structural beams of the Cyclops may have weakened over time. There were also reports that the ship's engines were in a state of disrepair and may have also played a role in the ship's demise.
It is interesting to note that two of the Cyclops sister ships, the Proteus (AC-9) and the USS Nereus (AC-10) were purchased by Canada after the war. Both ships disappeared in the Bermuda Triangle while carrying bauxite ore.
[blockquote align="none" author="Navy Secretary Josephus Daniels"]"There has been no more baffling mystery in the annals of the Navy than the disappearance last March of the U.S.S. Cyclops," [/blockquote]
It may never be known what happened to the USS Cyclops and the people on board. There is no way of knowing her location when she vanished. Therefore, there is no logical way to search for wreckage. Unless a part of the ship or its contents is found, there is no way of pinpointing that location either. So, for now, we're left to wonder what could have taken such a large ship so quickly. Or, we could ponder how many aliens it would take to build a device that causes large ships to disappear in one area of the ocean.
Updated by Historic Mysteries staff on 29 February 2020.