In 2013, 21-year-old Elisa Lam was found dead in a water tank at a hotel in Los Angeles. Bizarre footage of her final moments alive has spurred endless speculation about what truly happened, but exactly what happened remains a mystery to this day. Was it an accident, a murder, or something else entirely?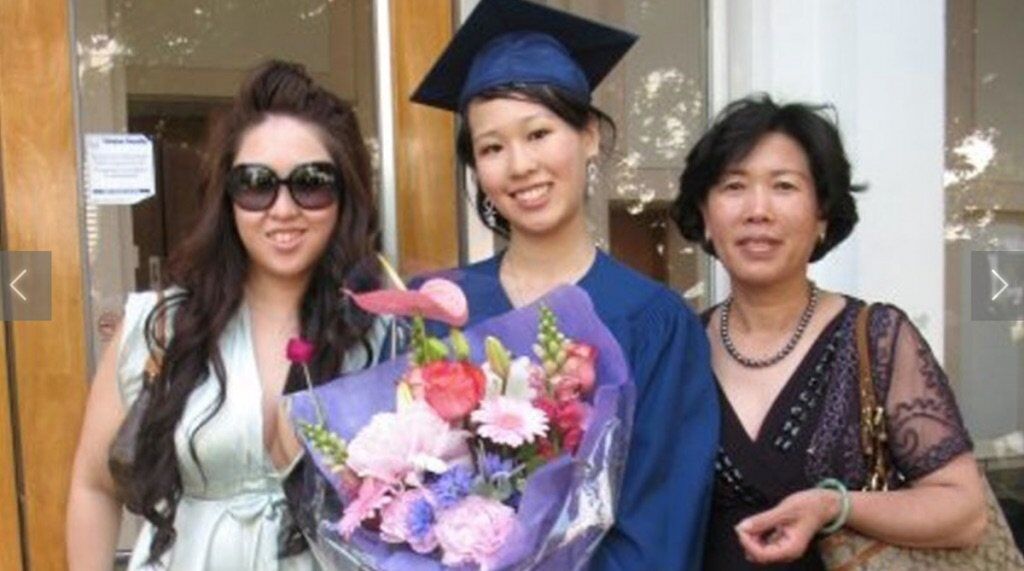 Elisa Lam
Elisa Lam, sometimes known by her Cantonese name Lam Ho Yi, was a 21-year-old college student at the University of British Columbia in Vancouver. She was an active mental health blogger who ran the page Ether Fields (which remains up to this day), chronicling her struggles with depression and bipolar disorder.
On January 22, 2013, Elisa paid a visit to California, embarking on what she called her 'West Coast tour.' She planned on seeing San Diego, Los Angeles, Santa Cruz, and San Francisco, but a tragic and mysterious event cut her trip short.
Due to the perils of traveling alone, Lam checked in with her parents every day of her vacation. She did exactly as she said during her time in San Diego, where she spent two days before moving onto Los Angeles.
However, that would the last stop on her tour.
The Cecil Hotel
On January 26, 2013, Elisa arrived in Los Angeles and checked into the somewhat infamous Cecil Hotel on South Main Street.

The Cecil Hotel has a long and morbid history. It has been the location of so many deaths, suicides, and mysterious occurrences that a Wikipedia page became dedicated to the subject. Most notably, serial killers Richard Ramirez (AKA: Night Stalker) and Jack Unterweger. They utilized it as a hideout during their respective murder sprees. During the 1960s, the Cecil earned the nickname 'the Suicide' by LA locals.
Whether or not Elisa knew of the Cecil Hotel's dark past is unknown, although judging by her blog posts (Lam began blogging exclusively on Tumblr during the last few months of her life), she appeared unaware. She most likely chose the hotel for cheap accommodation.
Disappearance
Although scheduled to check out of the Cecil Hotel on January 31, she never reported to the front desk. Staff assumed she'd simply left without checking out, but more concerning was that she didn't check in with her parents the same day.
The LAPD became alerted of Elisa's disappearance, and they were unable to find any trace of her at the Cecil Hotel. In the previous days, Elisa made some strange posts on her blog, one of which claimed she lost her cell phone.
However, police did come across something incredibly strange during their search for Elisa.
Elevator Footage
They discovered the haunting CCTV elevator footage of Elisa Lam in the hotel elevator. After releasing the video to the public, it went viral on the internet. The grainy video shows Elisa exhibiting strange behavior, jumping in and out of the elevator, pushing buttons randomly and seemingly, and hiding from any passers-by. She peeks out of the elevator as if to make sure no one is watching. Later, she walks off and out of the frame. No one other than Elisa is in the video. It was the last known footage of her alive and time-stamped the same date she disappeared.
Discovery
Over the next few days, several hotel guests at the Cecil complained about the water. Some reported that the water had a strange taste and would often come out of the taps black. Others complained of low water pressure.
On February 19, 2013, a hotel maintenance person went up to the roof to inspect the Cecil Hotel's water tanks. In one of them, he found her naked, dead body. Her clothes – the same ones she was wearing in the CCTV footage, was floating next to her.

It was a shocking discovery that raised many questions. Theories and speculation began to run wild. The only facts available was that Elisa died by drowning, and she remained inside her watery grave for three weeks. Everything else, including how she managed to get inside the tank, remained a mystery.
Investigation into the Death of Elisa Lam
The Los Angeles Police Department conducted interviews around the local area but struggled to piece together Elisa's final hours. Hotel staff said that Elisa was always alone and that they never spotted her with anyone else.
However, there was one person who did interact with Elisa on the day of her mysterious death. The owner of a nearby bookstore claimed Elisa came into her shop and bought several music books. Elisa reportedly informed the owner they were for her family back in Vancouver.
Murder?
The bizarre circumstances around her death pointed to no obvious answer, and some elements of the case perplexed investigators.
Disturbing Twins: June and Jennifer Gibbons
The fact that Elisa was only halfway through her vacation and purchasing books for her family suggests she had no intention of taking her own life. Therefore, suicide quickly became ruled out by investigators and researchers.
An initial theory was that Elisa was murdered and placed in the tank by someone else. However, her autopsy suggested otherwise. The autopsy showed no signs of trauma or sexual assault. The cause of death was drowning. It is unlikely that a perpetrator could force Elisa up on the roof and into the Cecil Hotel water tank while still alive. This action required climbing up onto an elevated platform and then up a ladder.
Additionally, suppose Elisa was somehow forced from the elevator and up to the hotel roof. In that case, it's most likely that the hotel staff or CCTV would have noticed the perpetrator as there were several routes available to reach the roof.
Paranormal?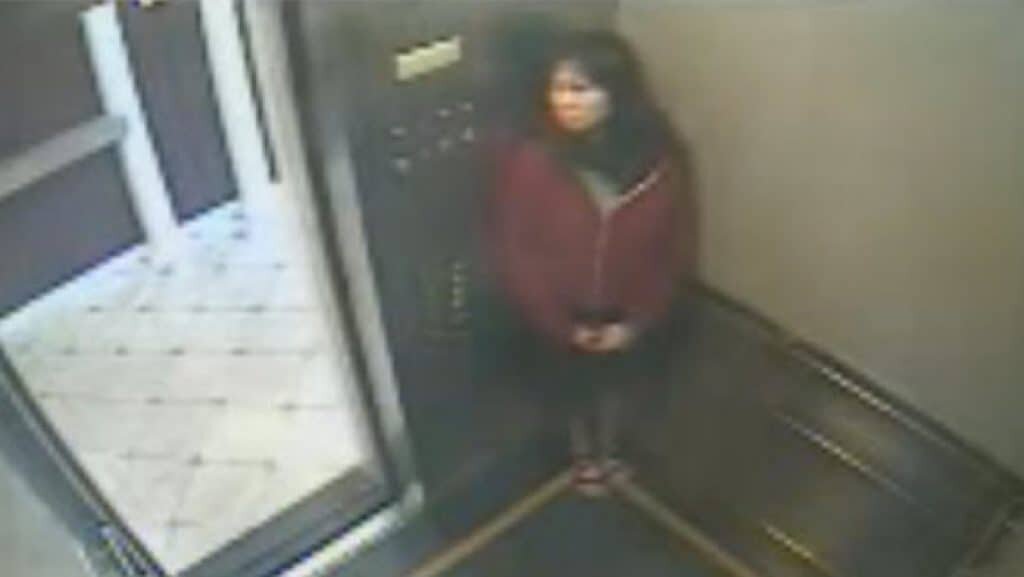 Some have theorized that Elisa was communicating with an invisible presence on the elevator. This invisible entity led her to her death. The Cecil Hotel is an allegedly haunted location given its history. This may explain why so many sinister happenings continue to occur at the hotel. Some theorists also believe that the elevator footage shows Elisa's hands and arms bending in unnatural directions.
Manic Episode?
As Elisa had bipolar disorder and a history of depression, many researchers proposed that she suffered a manic episode that affected her cognitive reasoning.
Her toxicology reports produced some interesting findings. Most notably it revealed Elisa may not have been keeping on top of her medication intake. It revealed that Elisa had taken at least one form of antidepressant on the day of her death. Traces of a second antidepressant and a mood stabilizer were also in her system. But she did not consume these drugs on that day.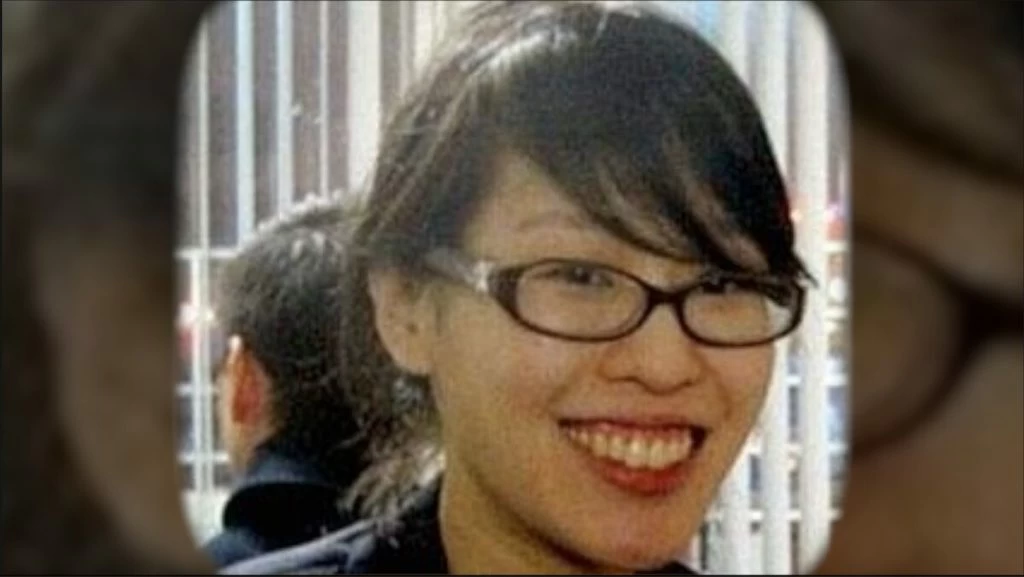 Doctors also prescribed Elisa an antipsychotic drug known as Quetiapine (or Seroquel). But she hadn't taken this pill for several days leading up to her death. Additionally, there was also no alcohol or illegal drugs in her system.
Related: Septic Tank Sam: The Grisly Farmhouse Body
Her medication levels were strangely out of balance. This suggests that Elisa may have forgotten to take her prescribed drugs or purposely chose not to. Incidentally, a later determination indicates this chemical imbalance might have attributed to her death.
When taken alone without antipsychotic drugs to counterbalance the effects, antidepressants can bring on manic episodes in those who have bipolar disorder. Manic episodes can involve extreme bouts of paranoia, delusions, and hallucinations.
Further Evidence
During the investigation into Elisa's death, the Cecil Hotel manager reported that she initially stayed in a multi-person room with several others to save on costs. But in the days before her death, her roommates said that Elisa displayed some odd behavior. She then moved to a single occupancy room.
Given the elevator footage and the toxicology reports, most evidence pointed towards Elisa suffering a psychotic break and losing control of herself. LA authorities did indeed officially rule Elisa's death as an accidental drowning due to a manic episode. However, the question remains as to how Elisa ended up in the water tank at all.
Unresolved
Some sources claim that to gain access to the hotel roof, Elisa would have needed to break into areas of the Cecil that were off-limits to hotel guests. However, other sources dispute this.
Eerily, in the area of Skid Row in LA, there was a deadly outbreak of tuberculosis just after the discovery of Elisa's body. In an almost unbelievable coincidence, the tuberculosis test kits deployed by hospitals were named LAM-ELISA (an abbreviation of Enzyme-Linked Immunosorbent Assay). Some of the more farfetched theories propose the idea of Elisa being a test subject for these drug tests, which somehow ended with her murder.
The circumstances around Elisa's death mimic the plot of the 2005 horror film Dark Water to incredibly alarming levels. The film deals with a young girl named Cecilia, who drowns in a hotel roof's water tank. Before her death, Cecilia enters an elevator, accesses a fire escape, and wears the same color jacket as Elisa did on the day she died.

Finally, and perhaps most strangely of all, is that although authorities failed to recover her cell phone, her Tumblr blog continued to post entries right throughout the rest of 2013. The blog posts finally stopped in December. It is possible that Elisa scheduled her posts to go live prior to her death. However, the posts didn't publish regularly. For instance, there was a five-month gap between June and December.
Aftermath
Even seven years after her tragic end, the story of Elisa Lam continues to fascinate and perplex amateur researchers and online sleuths. We may never know the truth about what happened, nor precisely what was going on in her mind the day she died. Even though her case is officially closed, there are still more questions than answers.
Top image: Picture of Elisa Lam (Fair Use)