Myra Maybelle Shirley or the legendary Belle Starr was born on 5th February 1848. She was the famous female outlaw in the Wild West. Belle associated with many famous outlaws like Jesse and Frank James. She also became a prominent figure in the media due to her love affairs with popular criminals. This prompted in portraying her as a daring outlaw. However, later discoveries revealed that she committed fewer criminal acts than her legend suggests. Belle Starr was murdered in 1889 and her murder still remains a mystery.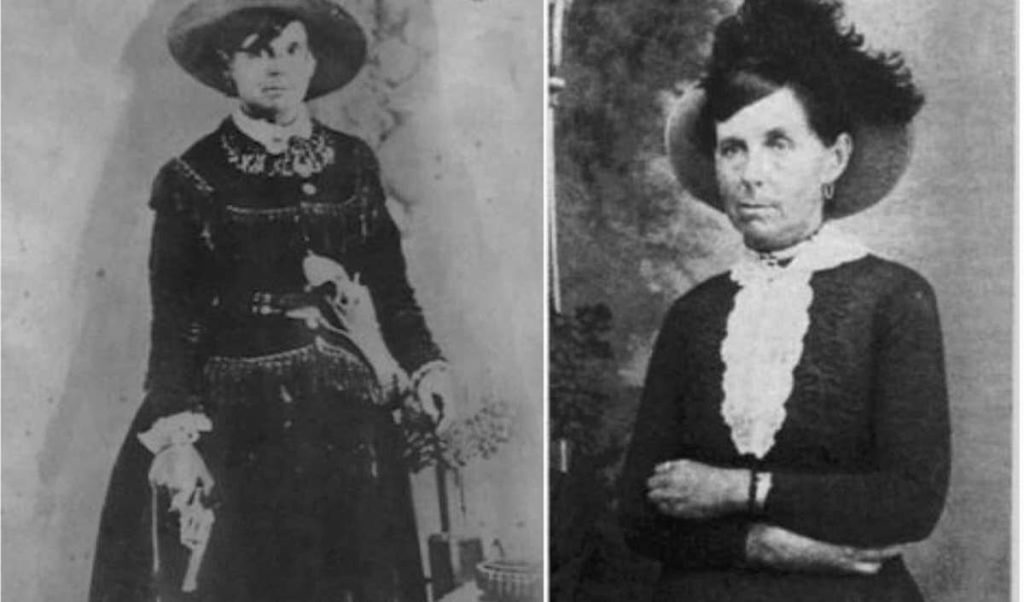 Early Life of Belle Starr
Belle Starr did not start out as a likely woman for becoming an outlaw. Born in 1848 in Missouri, her parents were fairly well off. Because of that, Belle went to a female academy for studies in refined subjects. She also learned to play the piano. She was the daughter of John Shirley and his third wife, Elizabeth Hatfield Shirley. Belle's elder brother John had a great influence on her. He also taught her horse riding and how to use guns.
You May Also Like: Belle Gunness – Femme Fatale
During the Civil War, Belle's family town was attacked. Her father decided to move the family to Texas. Interestingly, legend states that during their residency in Texas, Belle came in contact with Jesse James and other outlaws.
Once the war ended, Belle married a man named Jim Reed in 1866. In 1868, she gave birth to a girl, Rosie Lee (nicknamed Pearl). Jim moved his family to California, where Belle gave birth to their second child, a boy James Edwin.
The Bad Husband
As a young adult, Belle honed her skills for riding horses and shooting guns. The young Reed family got along fine until Belle's husband Jim found himself in a murder investigation. He may have been innocent, but being hunted caused him to uproot the family. They moved to California until the search for him waned.
After some time in California, the Reed family moved back to Texas. Jim tried being a farmer and saddle salesman, but soon the family was making their money by thievery. Jim may have started out in criminal activities by himself, but it appears that Belle Starr soon joined him in "liberating" goods and horses from various people.
In 1869, it appears that Jim and Belle traveled to the North Canadian River area in the Southwest USA, where they helped pull off a $30,000 heist.
Meeting the Starrs
One of the criminal groups Jim and Belle started working with is a family of Cherokees named Starr. The involvement of Jim and Belle with the Starrs is unknown. But in April of 1874, Belle was wanted along with Jim and the Starrs for a stagecoach robbery. The warrants drove Jim and Belle to an honest living. However, Jim was soon killed during an argument.
You May Also Like: Knights of the Golden Circle, Treasure, and John Wilkes Booth
Six years later, the widowed Belle would marry Sam Starr, an outlaw in the Indian Territory (what is now Oklahoma). Belle would help his outlaw group with shady dealings and use the money from criminal activities as bribes to get members of the gang out of jail.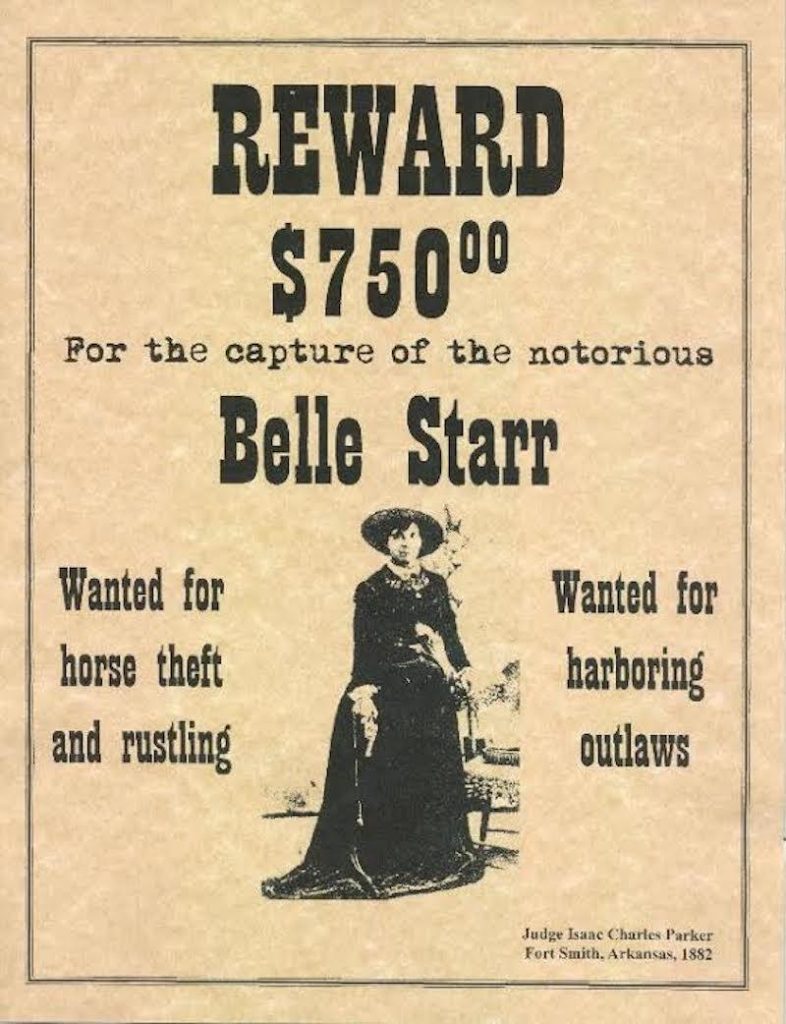 Death of the Bandit Queen
Finally, the law caught up with them. In 1883 Belle was charged with horse theft and imprisoned for almost a year. Sam couldn't seem to mend his ways. He was killed in a gunfight in 1886. Belle seems to have tried to go straight after her imprisonment, possibly even working in a touring Wild West show. She also married for the third time.
Unfortunately for Belle Starr, the past apparently caught up with her. On February 3, 1889, at the age of 40, she was shot riding her horse down a quiet country road. The blow knocked her off her horse. Apparently, the killer then went over to her, saw that she was still breathing, and shot her again at close range.
The woman who would become known as "The Bandit Queen" was dead.
An Unsolved Crime
Nobody other than the killer was nearby. Nobody saw what happened or who the shooter was. Various theories turned into gossip and legend. Law enforcement suspected both of her children, her current husband (he reportedly tried to hire someone to kill Belle shortly before her death), and some of the workers on her farm.
Edgar Watson, a farmland tenant who rented land from Belle, was the murder's primary suspect. He was a fugitive wanted for murder. On finding his history, Belle kicked him off her land. The authorities believed that he might have killed Belle. However, since there were no witnesses, the authorities have to release him.
There was another story regarding her murder. According to Frank Eaton, Belle was attending a dance. He was the last person to dance with Belle. Edgar Watson asked Belle to dance with him and she declined. Later, Edgar followed Belle and shot her when she stopped her horse for a drink. According to Frank, Watson was convicted and hanged for the murder of Belle.
Another story suggests that her son killed her because she beat her for mistreating her horse.
Belle Starr Becomes a Real Star
Belle would probably have slipped silently into history except for the efforts of various publishers who took note of her outlaw life and turned her into a true celebrity. This notoriety grew to make Belle the topic of movies, books, television shows, and popular music. Her story would become wildly famous. Richard K. Fox made her famous with his novel Bella Starr, the Bandit Queen, or the Female Jesse James. This novel was the first of many other popular stories or novels that used Belle's name.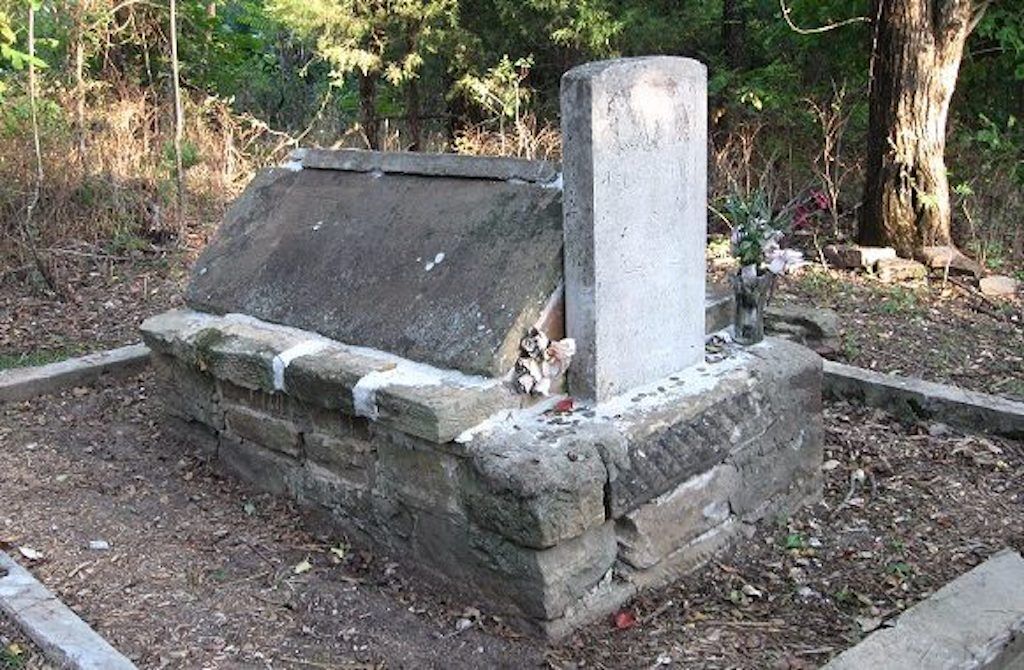 Although her killer is unknown, the legend of Belle Starr lives on. As her tombstone reads:
Shed not for her the bitter tear,
Nor give the heart to vain regret
Tis but the casket that lies here,
The gem that filled it sparkles yet.
References:
Legends of America
History Net
Sites pulled July 24, 2014.