Back in the early to mid-80s, nestled in the idyllic rolling foothills of the Sierra Nevada in Mark Twain's fabled Calaveras County, California, prolific serial killers Charles Ng and Leonard Lake teamed up to commit some of the most heinous murders imaginable, raping and torturing their victims before putting them out of their misery.
Charles Ng was born in Hong Kong to wealthy parents, but his father was an abusive disciplinarian during Ng's formative years. By the time he was a teenager, he had been expelled from several schools, was an introverted loner, and was arrested for shoplifting, a perpetual habit that would thankfully eventually lead to his undoing.
His father next sent him to a boarding school in England, but he was once again quickly expelled for stealing from his fellow classmates. He returned to Hong Kong until his 18th birthday. He then arrived in the United States on a student visa in 1978, attending college for one semester before dropping out.
It was not long after that Ng met Leonard Lake when he responded to an advertisement Lake had posted in a survivalist publication. Their shared malevolence created an instant bond.
But their budding relationship was cut short after Ng was implicated in a hit-and-run accident and joined the U.S. Marines with forged documents. After less than one year of service, Ng was arrested by military police for stealing weapons and served two years in the brig before being dishonorably discharged. He then resumed his relationship with Lake at his remote Calaveras cabin.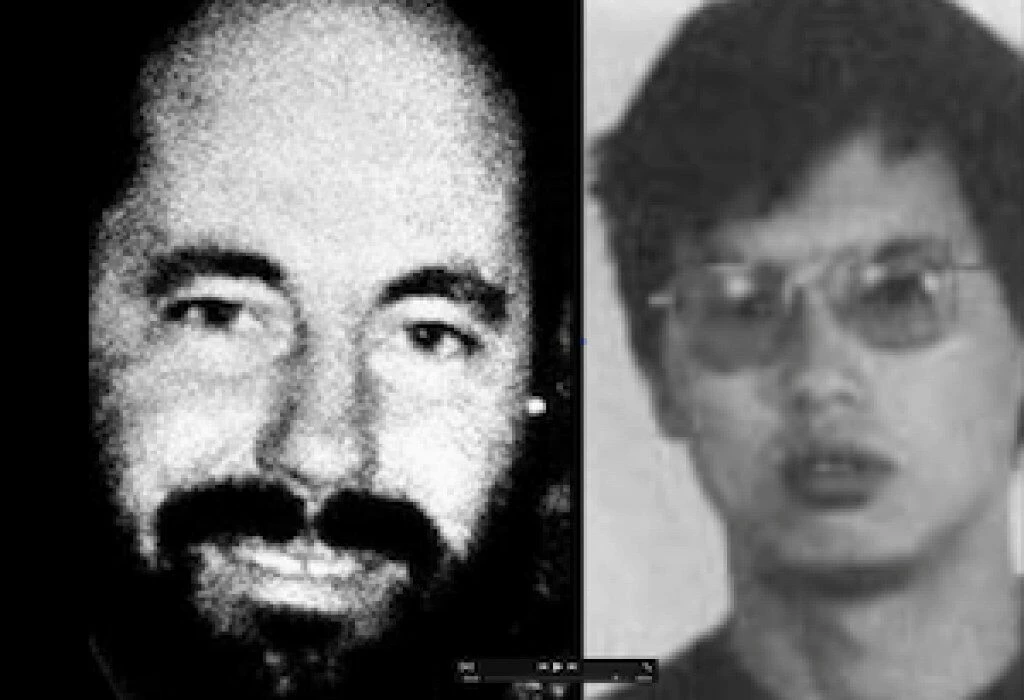 Leonard Lake, like Ng, had an odd childhood as well, having been raised, along with his siblings, by his grandmother after his parents separated. He passed his time taking naked pictures of his sisters, which was apparently condoned by his grandmother. He would eventually coerce his younger sister into sex acts, offering her protection from her other abusive brother, Don, who was likely one of Leonard's earliest victims. His other early hobby included dissolving mice in chemicals, a skill he would later call upon.
Two tours of duty in Vietnam and a medical discharge for psychiatric reasons were followed by two failed marriages, in which producing sadomasochistic bondage home movies seemed to be his only interest.
Disturbing Crimes of a Father and Son
Lake, with the help on Ng, began building a bunker behind the cabin he rented from his latest ex-wife. He believed women existed only to cook, clean, and be his sexual slaves, and if they weren't performing these activities, they should be "put away." The survivalist bunker became a dungeon of terror.
Rather than abducted strangers, their victims were people they knew or casual acquaintances. One of their earliest victims were their nearest neighbors, a young couple with a baby boy. They also killed another family with a young child. The men and children were quickly killed and the women were kept for days or weeks, being raped and tortured, which Lake and Ng recorded on film.
Sometimes they would force the men and children they kidnapped to watch the women being tortured, with the video tape capturing the screaming agony of not only the woman but her helpless family as well. The sexual abuse was sometimes so severe, it led to their deaths sooner rather than later.
In June of 1985, two years into their killing spree, Ng shoplifted a vise at a hardware store, no doubt to be used as an instrument of terror. Ng fled, but police were called. Lake hurried to the store in an attempt to pay for it and put the matter to rest, but it was too late. Police had run the plates on Lake's vehicle, which belonged to a different car, and Lake had offered the identification of a man who had been reported missing six weeks earlier.
Suicide of Leonard Lake
He was arrested, and once he realized at the station there was no way out, he retrieved the cyanide capsule he kept sewn in the lining of his clothing, succumbing to the poison a few days later.
Capture of Charles Ng
Ng had quickly skipped to Canada, but after one month, he used a firearm in a shoplifting event, shooting the guard's hand. Consequently, he received four and a half years in a Canadian prison before being extradited back to the U.S.
In the meantime, investigators had discovered their house of horrors. A dozen bodies were found in shallow graves around the cabin. Over forty pounds of assorted human bones were also discovered; Calaveras, incidentally, in the Spanish name for skulls.
Police found the videotapes, as well as Lake's extensive journals. Even seasoned law enforcement detectives had a hard time stomaching the depravity of their crimes, which the jury would also eventually have to endure. There was also evidence body parts were fed to chickens.
Ng was ultimately sentenced to death after many legal delays and loopholes in 1999, but because of the current status of the American legal system and its pitfalls, Ng is still sitting at San Quentin with no execution date in sight due to his appeals. While convicted to the murder of two babies, six men, and three women, investigators believe the victim count may actually be 25 or more.