Munchausen syndrome by proxy is a severe condition in which a parent, usually a mother, creates or fabricates medical illnesses for attention, sympathy, or financial gain. Such was the case with Dee Dee Blanchard and her daughter, Gypsy Rose Blanchard. When the police found Dee Dee's bloody body in her home on June 14, 2015, the small Missouri town was shocked. The details that would unfold in the following days told a story of heartbreaking child abuse and murder.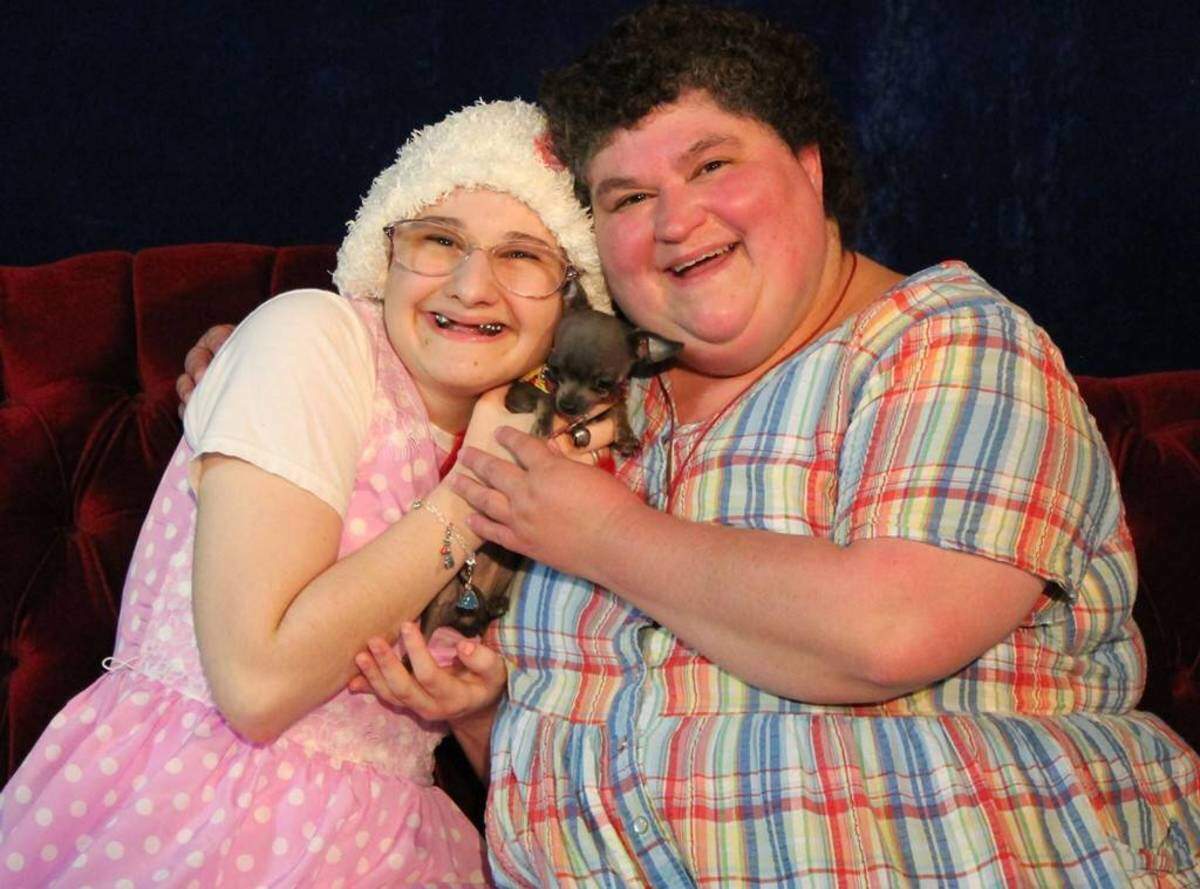 After police found Dee Dee, they quickly turned their attention to her daughter, Gypsy. They found an empty wheelchair, and Gypsy, who was 24 years old and presumably handicapped, was missing. Records indicated that Gypsy had a cognitive level of a seven-year-old child, and police feared the worse. However, when they found Gypsy the next day in Wisconsin, the story took an interesting turn that no one expected.
Who Was Dee Dee Blanchard?
Born Claudinea Pitre, the Louisiana native was born on May 3, 1967. She was one of five children, and relatives recall that she had a retaliatory nature about her from a young age. Out of high school, she became a nurse's aide, however, that job didn't last long. There were always suspicions that when Dee Dee took care of her mother, she may have caused her death by starving her.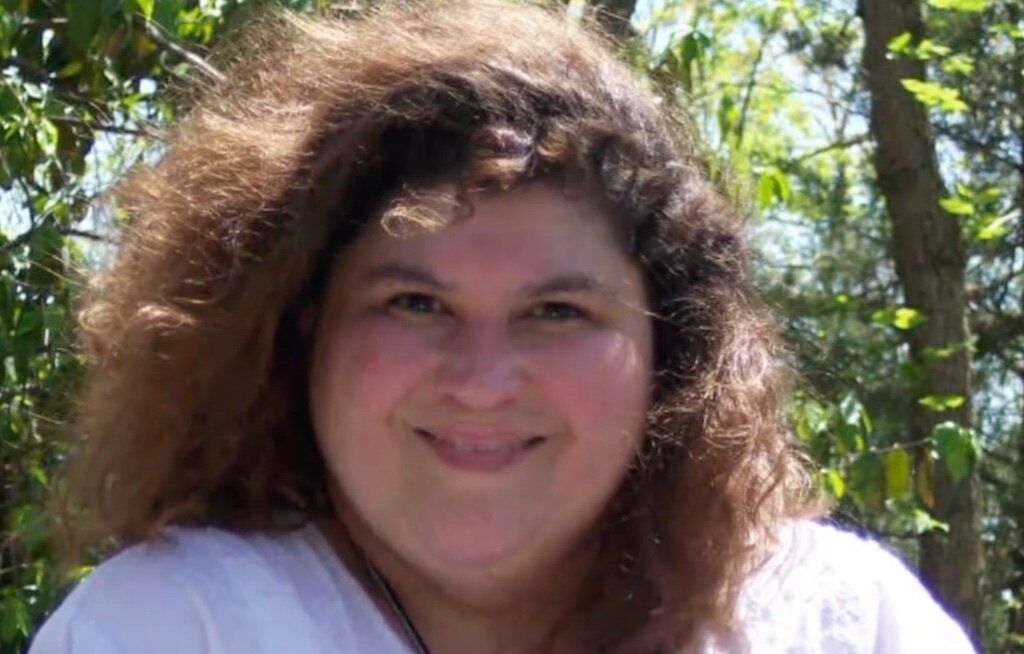 When she was 24, she began dating Rod Blanchard, who was only 17 years of age. She got pregnant, and the couple married. Gypsy Rose Blanchard was born in July of 1991. Though Gyspy Rose was the reason they got married, Rod and Dee Dee quickly divorced after the birth. Rod tried to be a part of his daughter's life for the first year, but it was clear that her mother wasn't going to allow that to happen. Nonetheless, he continued to pay child support payments of $1,200 a month throughout her life. Dee Dee moved back in with her family in order to care for her daughter.
Things weren't always good for the duo at Dee Dee's father's home. There were suspicions that Dee Dee was trying to poison her stepmother. Her father, Rod, claimed that his daughter was putting a weed killer in his wife's food. As a  troubled soul, Dee Dee wrote bad checks and delved into a life of petty criminal acts. When questioned about Gypsy's health and her behaviors, she took her daughter and left. Shockingly, the stepmother made a full recovery.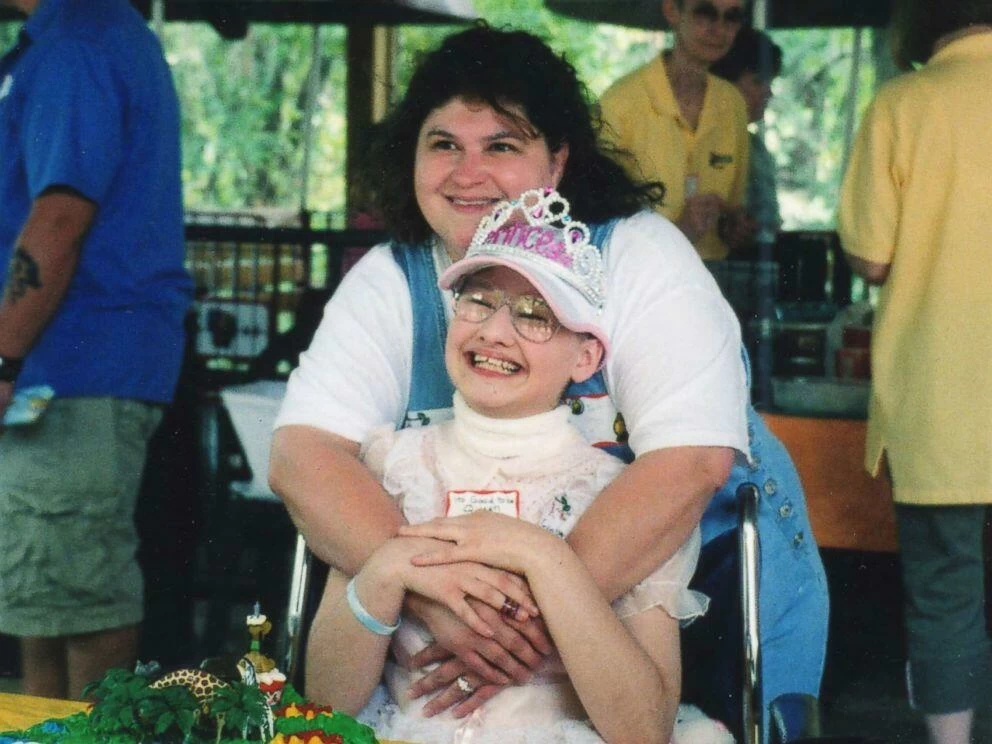 Dee Dee and Gypsy Move to Missouri
Hurricane Katrina drove Dee Dee and Gypsy out of Louisiana. Due to the unique needs of her daughter, housing was offered to them in the Covington area. However, one of the doctors treating the daughter suggested they move to Missouri, where she could get better care. Life was different in the state of Missouri. The outpouring of help and community support was overwhelming. However, unbeknownst to the community, all that attention was fueling a dangerous situation.
Medical Conditions
When Gypsy was just three months old, Dee Dee made the first medical claim about her baby's health. Blanchard insisted that the child suffered from sleep apnea. However, after being hospitalized and watched on a monitor for several days, the tests proved otherwise.
Before the baby was one year old, Dee Dee became focused on a chromosomal disorder that she believed was making Gypsy ill. At the age of seven, the young girl was on a motorcycle when it wrecked. A few scratches on her knee turned into the need for multiple operations. She was unable to walk from this point forward and spent her life confined to a wheelchair.

Blanchard stated that her daughter had seizures every month, which prompted doctors to prescribe medications to combat them. She had Gypsy tested for muscular dystrophy at the Children's Hospital of New Orleans. However, the findings were negative. Shortly after, she claimed her daughter had both vision and hearing problems. The town of Aurora, Missouri, rolled out the red carpet for the family, especially since by this time, Gypsy had a feeding tube and appeared severely disabled.
The Habitat for Humanity built a house for Dee Dee and Gypsy Rose. It came complete with a wheelchair ramp as well as a hot tub for therapeutic purposes. Philanthropic individuals offered their private planes so that the Blanchards could attend doctor's appointments. The mother and daughter even received lavish trips to Disney World and rock concerts. The more the town gave, the sicker Gypsy became. Blanchard even shaved her daughter's head to make her appear to be a cancer patient. Dee Dee's announcement of her daughter's leukemia diagnosis came soon afterward.
Dee Dee's Physical and Mental Abuse of Gyspy
Gypsy was 20 years old and still feeding through a tube. However, the young adult knew she wasn't sick. She could walk fine, and she wanted to grow her hair and have friends. People loved the little bald girl with a huge personality. Consequently, her mother used physical abuse to control her and make sure she continued with the pretense. If Gypsy got out of line, Dee Dee would beat her with coat hangers or squeeze her arm hard enough to leave marks. The child feared for her life.
By all accounts, the world saw a very sick child that was near death. The picture Dee Dee had painted for the world was of a girl with diminished mental capacity, couldn't walk, had cancer, used a feeding tube, and was waiting to die. All the while, Blanchard was bankrolling on the community's sympathy.
Munchausen Syndrome by Proxy
If there were suspicions, no one reported them until the mother and daughter moved to Missouri. During a routine appointment with a pediatric neurologist, Dr. Bernardo Flasterstein found it odd that Gypsy had a diagnosis of muscular dystrophy. Test results had failed to find anything that would keep her from walking. Flasterstein dug into Gypsy's medical history and found that the original tests performed in New Orleans had also been negative.
It appeared that Dee Dee was guilty of a self-made diagnosis. He felt this was a case of Munchausen syndrome by proxy, so the doctor made some calls. Although Flasterstein considered reporting the situation to Child Services, his colleagues felt that no one would believe him and encouraged him to just leave it alone. He never saw Gypsy again.
In 2009, an anonymous call came into the local police department. They stated that Dee Dee Blanchard was using multiple names and that her daughter wasn't sick. When the police conducted a wellness check, they believed Dee Dee when she told them that she was trying to keep her crazy ex-husband from finding her. They closed the case and investigated no further.
Gypsy Finds Virtual Love
Gypsy never knew her real age, but as she grew up, she became ready to find someone special. When she was 18, she believed she was 14. Her mother had many fraudulent birth certificates to make her appear younger in order to receive benefits. The original birth certificate supposedly disappeared in the floodwaters of Hurricane Katrina.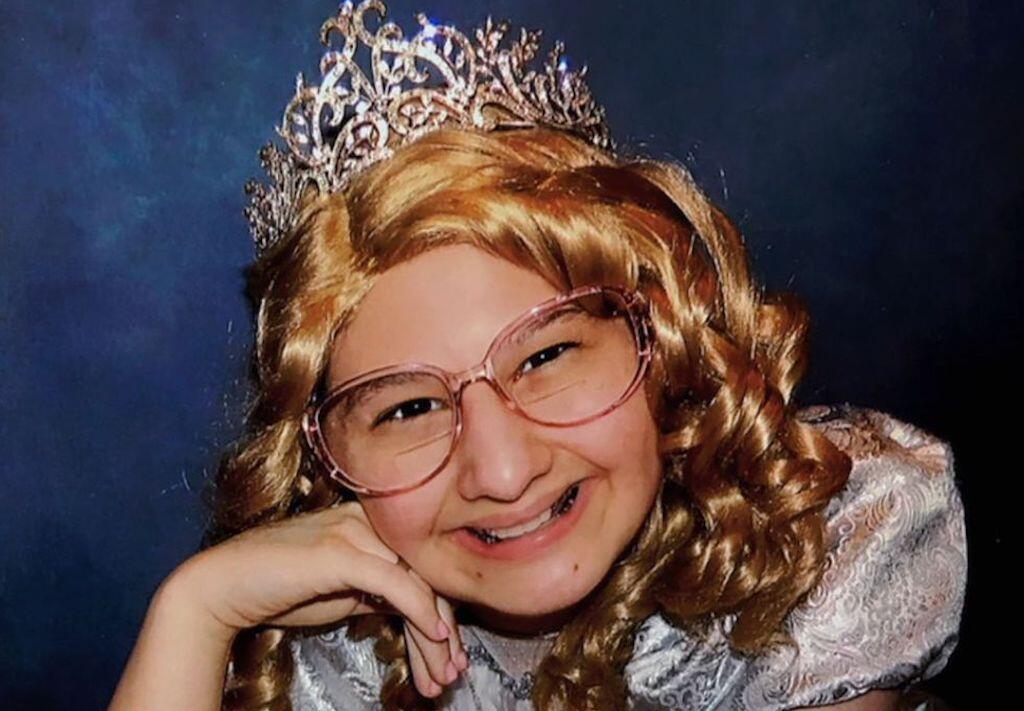 In 2011, Gypsy had begun searching the online dating world for love. Dee Dee found her in a hotel room with a boy and threatened to call the cops stating she was underage. In a fit of fury, the mother smashed Gypsy's computer and told her if she ever did anything like that again she would break her fingers next.
In 2012, fate stepped in. Gypsy met the man she fell in love with, Nicholas Godejohn. He was from Wisconsin and didn't have the best track record. He suffered from mental illness and had a criminal record. When Gypsy met Aleah Woodmansee in 2014, they became as close as sisters. She talked about marrying Godejohn and having children. Even though Dee Dee found out and bashed in yet another computer and took her phone, Gypsy still found a way to talk to her love.
Chris Benoit: The Murder-Suicide of a Champion Wrestler
When Godejohn finally met Gypsy in person at a movie theater, they rushed to the bathroom to have sex. However, Gypsy didn't like him as much in person and considered him a bit odd. However, the two hatched a plan to kill her mother.
Murder of Dee Dee Blanchard
In June of 2015, Nich Godejohn returned to Springfield to carry out the scheme to kill Dee Dee. He would arrive at the specific time that the mother and daughter duo was out of the house. When Dee Dee went to sleep, Gypsy Rose Blanchard gave him the things he would need to carry out the murder. However, she later testified that she didn't feel he would be able to go through with the plan. Gypsy hid with her ears covered, trying to drown her mother's screams. Godejohn stabbed Dee Dee several times in the back, leaving her lifeless. The two had celebration sex while the dead body was still in the house.
To elude police, the couple took $4,000 in cash and headed to a motel to figure out what to do next. Feeling confident that they had gotten away with murder, they mailed the knife back to Godejohn's Wisconsin home and took a bus there. Security cameras and witness statements showed Gypsy with a blonde wig on and walking just fine without a wheelchair.
Gypsy Rose Blanchard knew that people would be suspicious. A neighbor called 911 when Dee Dee's car hadn't moved in days. Her best friend, Woodmansee, told the police everything.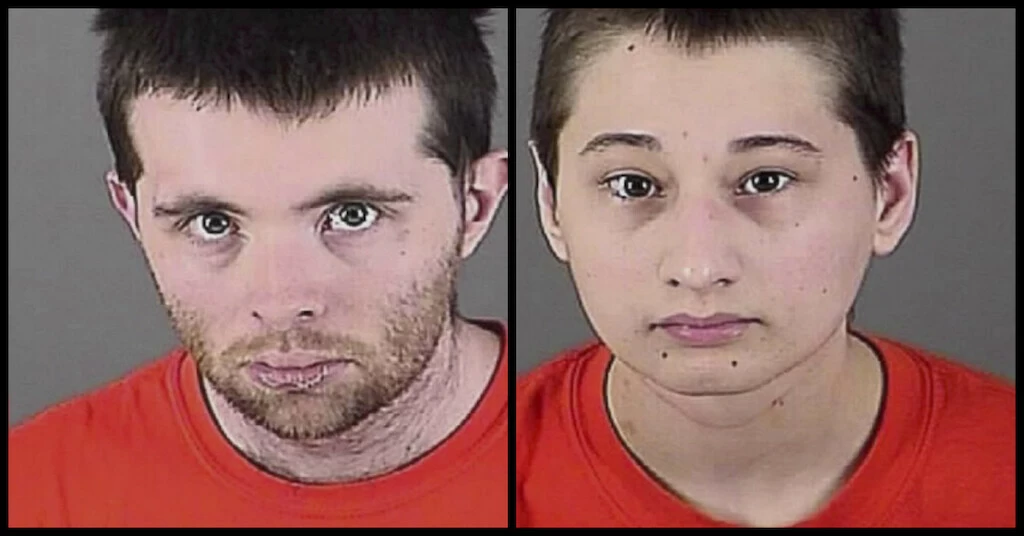 Prosecution and Prison Sentence
The Waukesha County police department took both Gypsy and Godejohn into custody without altercation in Wisconsin. Because of the unusual circumstances of the case, the prosecution did not request the death penalty for either party. Gypsy was found guilty of a second-degree murder charge with a plea deal of 10 years in prison. Godejohn's sentence was a bit harsher with first-degree murder and armed criminal action charges placed on him, and he received 25 years in prison.

Gypsy Rose Blanchard Now
Since her arrest in 2015, Gypsy has spoken out regarding the abuse she suffered. She has been interviewed by many including Dr. Phil McGraw. Her life's story became an HBO movie as well as a series on Netflix.
A man only known by his first name Ken watched the HBO special and wrote to Gypsy. In May 2019, they became engaged. It's been an on and off again relationship since then, however, the wedding is scheduled for sometime in 2020.
Gyspy suffered terribly in the twisted reality that her mother created out of lies and greed in one of the worst cases of Munchausen by proxy. Although Gypsy is paying the price for her part in her mother's murder, she is still young and has a shot at a normal life without her mother in the picture.