Willie Francis is best known for surviving an execution attempt, only to be executed later. Born in a segregated Louisiana, Willie initially confessed to the murder of a pharmacist before eventually pleading guilty. After the botched execution, the state planned to execute him a second time. Willie and his lawyer, Bertrand DeBlanc, appealed and took their case all the way to the United States Supreme Court. His appeal was denied, and he was executed. But his case sparked a debate about the death penalty and human rights that continue today.

Early Life 
Willie Francis was born on January 12, 1929, in St. Martinville, Louisiana. His father was a farm laborer earning nine dollars a week, and Willie was the youngest of thirteen children. He received an education in Louisiana's poor and heavily segregated school system. He also had a speech impediment, a stutter described as "very bad." 
In August 1945, when he was 15 years old, Willie visited a sister in Port Arthur, Texas. Local police confused him with a wanted accomplice of a drug dealer and arrested him. They soon realized their mistake but later charged him with the assault and burglary of a Port Arthur resident. 
Murder of Andrew Thomas
Andrew Thomas was a prominent St. Martinville pharmacist, who previously employed Willie. In November 1944, an unknown person shot Thomas five times outside his home, killing him. Police failed to find a suspect for months. Finally, Sheriff E.L. Reisweiber instructed his offers to "arrest any man" who could be convicted of the crime. 
Port Arthur Police knew about the Thomas murder. While Willie was in custody, he confessed to the murder of Andrew Thomas. He did not have a lawyer present, and there are questions about whether his confession was coerced. In his confession, Willie wrote that there was a "secret" between him and Thomas. St. Martinville newspapers suggested that Thomas may have been sexually abusing Willie. 
Even though Louisiana hadn't yet requested Willie's extradition, Port Arthur police immediately transferred Willie to Martinsville to face prosecution. During the car ride to St. Martinville, Willie allegedly made a second confession for the murder. 
Trial 
The police formally arrested Willie for the murder on August 8, 1945. A month later, Willie pled "not guilty" for the crime despite his two earlier confessions.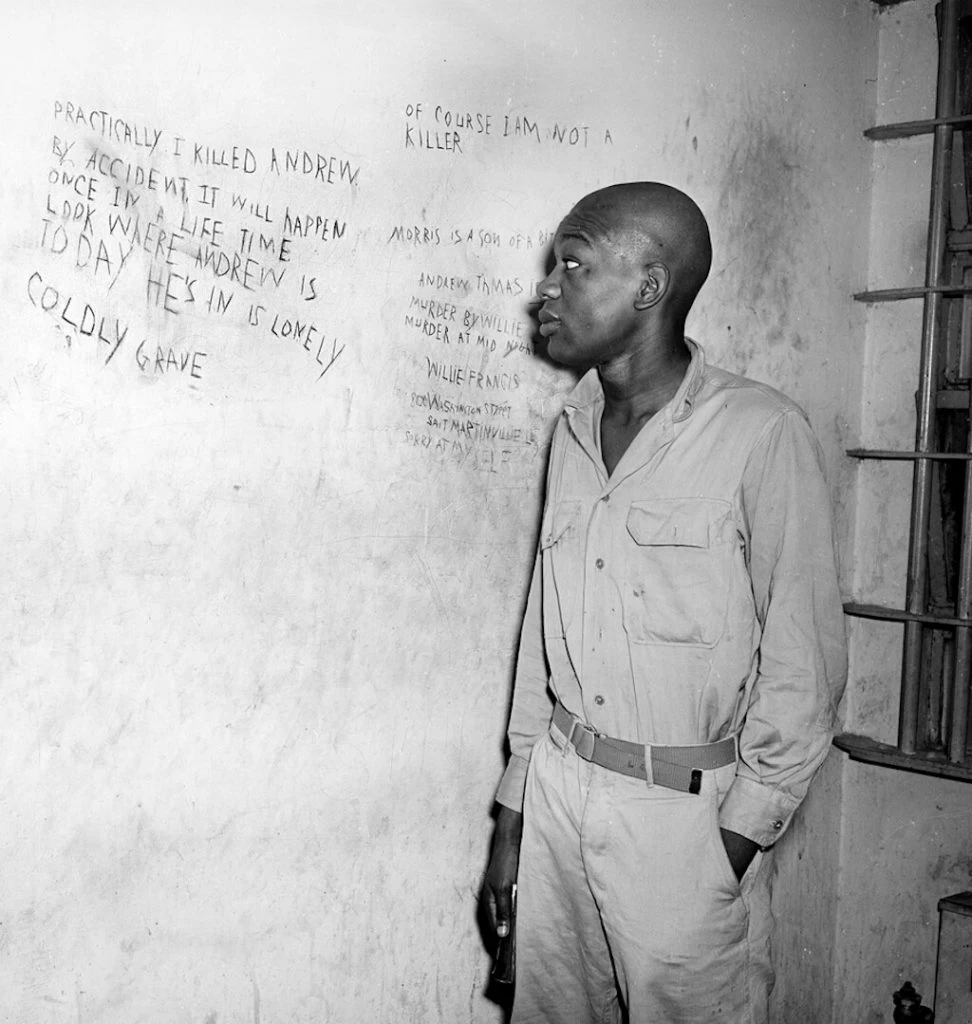 The state had almost no hard evidence to link Willie to the murder. The murder weapon belonged to a local sheriff's deputy who had reported it missing two months earlier. This deputy had also accused Thomas of having an affair with his wife, giving him a motive. Police never tested the gun for fingerprints, and the bullets found in Thomas's body didn't undergo ballistic analysis. Worst of all, the weapon and bullets went missing en route to the FBI and never recovered.  
Related: John Babbacombe Lee: The Man They Could Not Hang
Willie's trial began on September 12. He received assistance from two court-appointed lawyers. These lawyers made no opening statement, called no witnesses, didn't cross-examine any of the state's witnesses, and rested their case without making a defense. After little more than a day, an all-white jury convicted him and sentenced him to death. The lawyers did not file any appeals on Willie's behalf. At this point, he was sixteen years old. 
A Botched Execution

On May 3, 1946, Willie was brought to the electric chair, nicknamed "Gruesome Gertie." Prison guard Captain Ephie Foster flipped the switch. Electricity jerked Willie's body around. But he didn't die. Willie would later describe the experience:
Whamm! Zst! It felt like a hundred and a thousand needles and pins were pricking in me all over and my left leg felt like somebody was cutting it with a razor blade.

Willie Francis describing the electrocution.
Investigators determined that Foster and an inmate, both drunk at the time, incorrectly wired the electric chair. As guards led Willie away, Foster reportedly said:
I missed you this time, but I'll get you next week if I have to use an iron bar!

Captain Ephie Foster
The state planned to retry the execution a few days later. But the Francis case soon became a national news story. The nation wondered whether a second execution attempt would constitute cruel and unusual attention. Some felt that Willie's survival had been divine intervention. The press's attention finally opened the door for Willie to appeal his sentence.  
The press also nicknamed him "Lucky" Willie Francis. 
Willie's Appeal 
Bertrand DeBlanc was a young Cajun lawyer who just returned from World War II. He was also best friends with Thomas, and many of his family members were white supremacists. Despite this, DeBlanc and Washington maritime lawyer J. Skelly Wright agreed to take the case. They would ultimately argue the case before the United States Supreme Court. They argued that a second execution would violate Willie's 8th amendment rights against cruel and unusual punishment. 
Initially, the court ruled 7-2 against Willie, but Justice Harold Burton convinced two other justices to switch their votes. "How many deliberate and intentional reapplications of electric current does it take to produce a cruel, unusual, and unconstitutional punishment?" Justice Burton argued. "While five applications would be more cruel and unusual than one, the uniqueness of the present case demonstrates that, today, two separated applications are sufficiently 'cruel and unusual' to be prohibited. If five attempts would be 'cruel and unusual,' it would be difficult to draw the line between two, three, four, and five."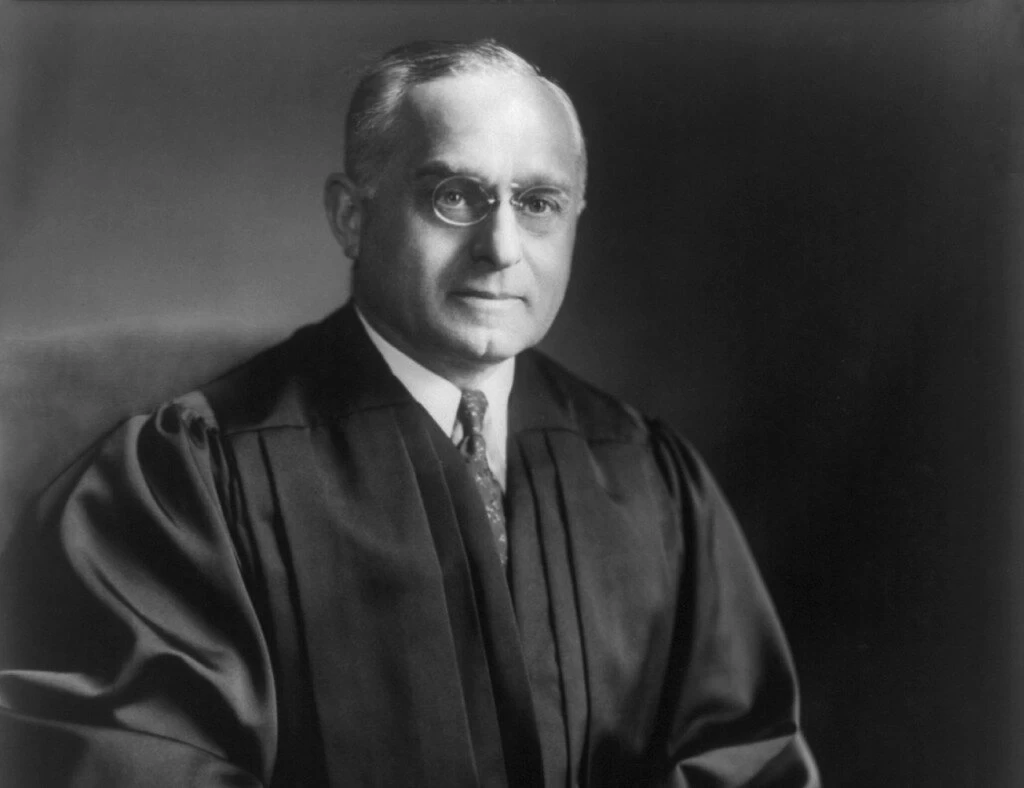 The deciding vote came down to Justice Felix Frankfurter. Although Frankfurter, a liberal Roosevelt appointee, opposed the death penalty, he declined to switch his vote. The court voted 5-4 to send the now seventeen-year-old back to the electric chair. 
---
On Amazon: Execution of Willie Francis: Race, Murder, and the Search for Justice in the American South
---
Justice Frankfurter clearly felt guilty about his vote. He later attempted to save Willie's life through political means. He asked a Louisiana lawyer to appeal to Governor Jimmie Davis to commute Willie's death sentence—an unprecedented move by a Supreme Court Justice. But Justice Frankfurter was unable to alter Willie's fate, and the execution moved forward. 
Second Execution of Willie Francis
The date for Willie's second execution was May 9, 1947. Several family members and DeBlanc accompanied him to his execution. A crowd of around five hundred gathered outside the prison. But they were not supportive, and many were glad to see Willie put to death.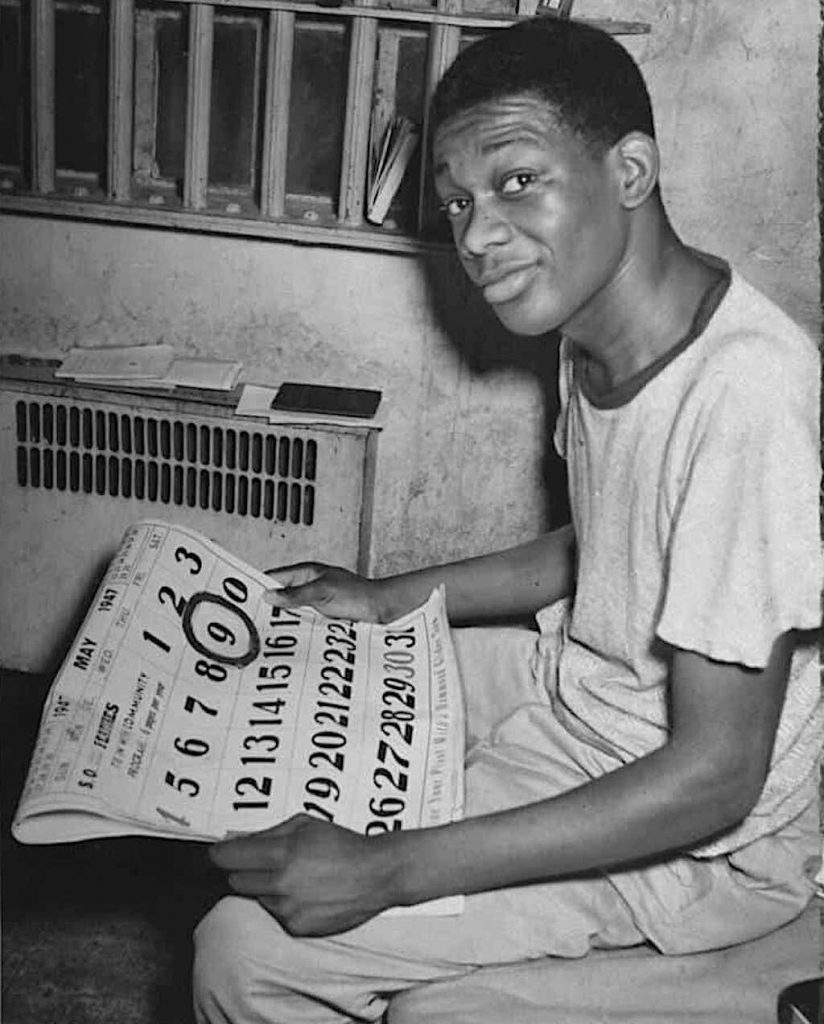 Willie accepted his fate. Dressed in formal clothes, Willie said:
"I'm about to meet the Lord with my Sunday pants and Sunday heart."

Willi Francis
DeBlanc wanted to make another last-minute appeal, but Willie Francis declined, not wanting to put his parents through it. 
Willie Francis was executed at 12:10 p.m. 
Cruel And Unusual Punishment & Death Penalty Today
Willie's case continues to have long-lasting consequences. Today, executions don't always go as planned, and many death row inmates die after what some consider to be unnecessary suffering. But this hasn't changed the predominant view about the legality of multiple execution attempts. 
For example, in 2009, Ohio inmate Romell Broom was scheduled to be executed via lethal injection. Prison officials failed to find a vein and jabbed him 18 times before Governor Ted Strickland ordered a halt. Broom's lawyers attempted to have the death penalty overturned. But in 2017, the Ohio Supreme Court ruled that a second execution wouldn't constitute cruel and unusual punishment. Scheduled to be executed again on June 17, 2020, the date has been pushed to 2022.