The Baghdad Battery, also known as the Parthian Battery, is a curious artifact discovered near Baghdad, Iraq. There are approximately a dozen of these artifacts and their purpose is a matter of controversy. However, the most prominent theory regarding their purpose is quite astounding. It has been suggested that the Baghdad Battery is an ancient battery. If it is, in fact, a battery, it would mean that batteries were invented roughly 2,000 years before Italian physicist Alessandro Volta's battery in 1800.

Discovery
When it comes to the first discovery of the Baghdad Battery, sources are conflicting. It is said to have been discovered either among other artifacts at the National Museum of Iraq, by archaeologist Wilhelm Konig in 1938 or it was discovered in the Khujut Rabu ruins near Baghdad, in 1936.
You May Also Like: What is a Roman Dodecahedron?
Wilhelm Konig was the first person to study one of the artifacts, which appeared to be a small, clay, vase-shaped pot with some very intriguing contents
Pot Description
The pot is approximately 5 inches tall with a 1.5 inch opening at the top. Konig said the vase is made of yellow clay and estimated to be roughly 2,000 years old.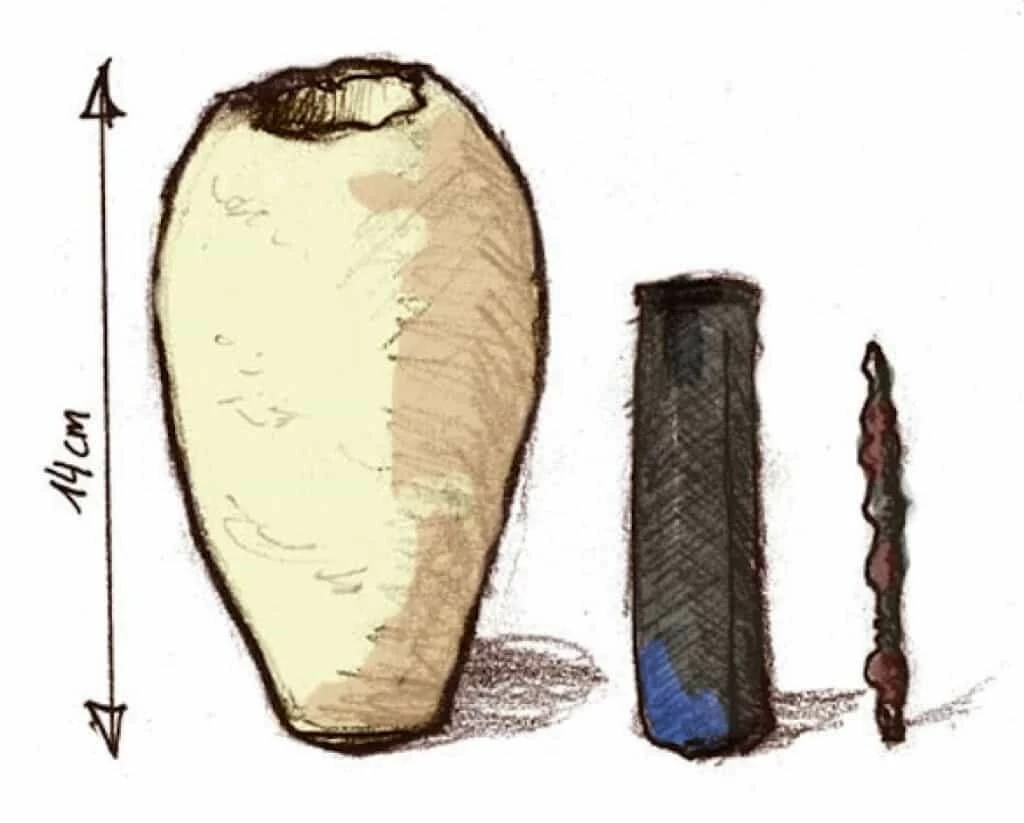 Inside of the pot is a copper cylinder soldered with 60-40 lead-tin alloy. The bottom is capped with copper and sealed with asphalt.
An iron rod was placed in the cylinder and held in place with more asphalt. It is often assumed that an acidic agent, such as vinegar or wine was poured into the device because the iron rods show some signs of corrosion by such a liquid.
Baghdad Battery Voltage
Replicas of the Baghdad Battery were made and tested. The tests revealed that they are capable of producing half a volt of electricity. Wilhelm Konig was the first person to suggest that the Baghdad Battery was capable of this. Many experiments have been done since that time that has produced supporting results.
What Was Its Purpose?
It is certain that the objects are capable of producing electricity, but was this their purpose when they were made?
If they were indeed intended to be used as batteries, it is thought that they were most likely used for electroplating. Of course, the electricity they produce is very little, but it could've been used for any number of things. Then again, it may not have been used as a battery at all.
You May Also Like: Andrew Crosse Created Life in a Lab
Some believe that the Baghdad Battery was, in fact, a means of holding parchment. The parchment would have been wrapped around the rod and placed inside of the cylinder.
All of these theories may be wrong. We just can't know for sure until some new evidence is found if it ever is.