Dian Fossey, a renowned primatologist and conversationist, first traveled to Kenya in 1963 to study mountain gorillas. After two decades of tireless conservation and research work, her life would come to a sudden, tragic end.
In 1985, she was found brutally murdered in her cabin in the Rwandan mountains' foothills. The only evidence left was a machete, a crawl space cut through the bedroom wall, untouched belongings, and six lethal blows to the skull.
What could have caused Fossey, an animal lover, guardian, and advocate, to die so brutally and unnecessarily? Was it retaliation? Was it her own doing, as one of Fossey's research assistants, Bill Webber, theorized, claiming, "She mistreated everyone around her and finally was done in?"
Her assassination remains unsolved to this day.
The Early Life of Dian Fossey: A Yearning for Animals
Growing up in San Francisco, Dian Fossey lived worlds apart from the Rwanda mountains where she would later find herself. When she was six her parents enrolled her in her first horse riding lesson, fostering a lifelong love of animals. A natural, she earned herself a place on her high school riding team.
Despite her parents' refusal to allow her to have animals as pets, Fossey's sympathy for them was sparked, and she went on to study animal husbandry at the University of California. Fossey found her academic life difficult and ultimately changed her major to occupational therapy, but her love for animals never wavered.
She began to build her life around working with animals, relocating to a Kentucky farm in search of the outdoor life. The seed had been planted, and would grow into a lifelong obsession with conservationism and the natural world.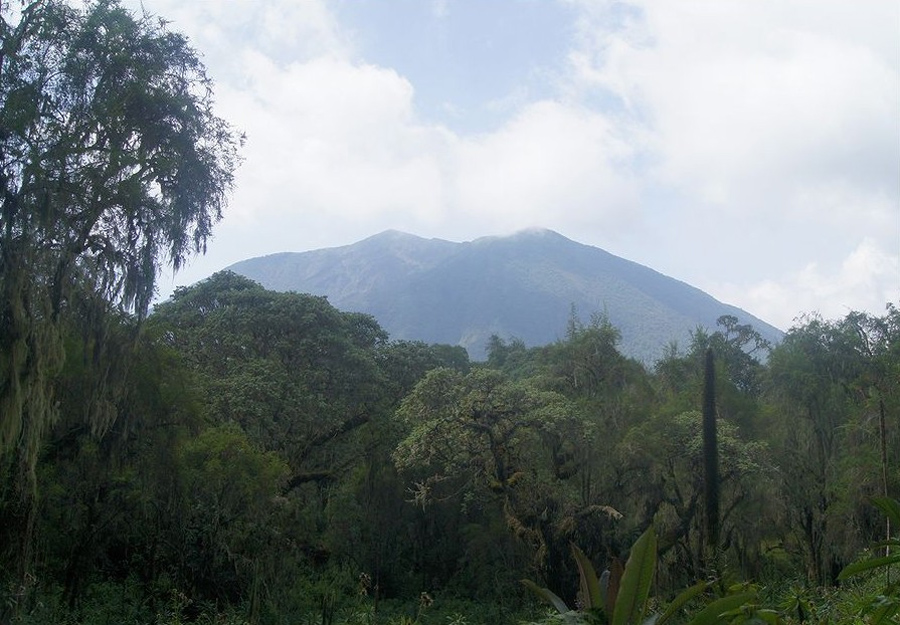 In 1963 she found inspiration again, this time from a friend's recent trip to Africa. Fossey was adamant about visiting Africa for a seven-week vacation and, funded by bank loans and her life savings, she set off to explore the wilderness of Zimbabwe, Kenya, Congo, and Tanzania.
Fossey's curiosity was in particular piqued by the studies of Jane Goodall, who had spent decades working with chimpanzees in the wild. To study how apes socialized, Goodall would spend years following and observing them in their natural habitat.
Slowly, Goodall had become acquainted with various families of wild apes over time by monitoring their social and familial connections, and so it was for Fossey and much larger primates. This brief expedition was Fossey's first encounter with huge mountain gorillas, and it had left an impression on her.
As she recalled, "The seed was planted in my head, even if unconsciously, that I would someday return to Africa to study the gorillas of the mountains".
A Lifelong Calling
After returning to the United States, Fossey teamed up with Louis Leakey, a paleoarchaeologist and anthropologist who was seeking someone to carry on Goodall's mountain gorilla research. Fossey returned to the Congo with financing gained with Leakey's help in 1966 and published publications detailing her findings.
However, her peaceful mission was soon shattered by violence. By 1967, political upheaval had erupted in Congo, and her base camp had been overrun by rebel fighters. Fossey had barely escaped with her life. Against the advice of the US Embassy, Fossey crossed Uganda and into Rwanda, where she established her second camp, Karisoke, way up in the mountains at a height of 9,000 feet (2,750 m) above sea level.
Her primary goal was to study gorilla behavior, socialization, and demography in the wild. Recognizing that she would need to be able to recognize each individual gorilla in order to do a thorough analysis, she adopted a technique of replicating the apes' actions, kneeling down, walking on all fours, and eating with them, interacting with them extensively.
This paid dividends in establishing a bond with the wild animals, and Fossey was able to gain access to a location previously unoccupied by previous researchers after being accepted as one of the gorillas' families. Through the eyes of the gorillas, previous researchers had been viewed with suspicion, but Fossey was accepted by the troop.
A Dangerous Environment
The reserve fell victim to poachers who bribed guards to look the other way, much to Fossey's dismay. However, many people believe that the slaughter of Digit in 1977, an ape she had known since childhood, was a watershed moment for Fossey.
From then on Fossey waged a public war against poachers and any forces that aided in the endangering of her gentle primate companions. The conservationist would resort to unorthodox and highly provocative actions to achieve her goal, going so far as to kidnap the children of local residents as a warning to the leaders that she would go to any length to get what she wanted.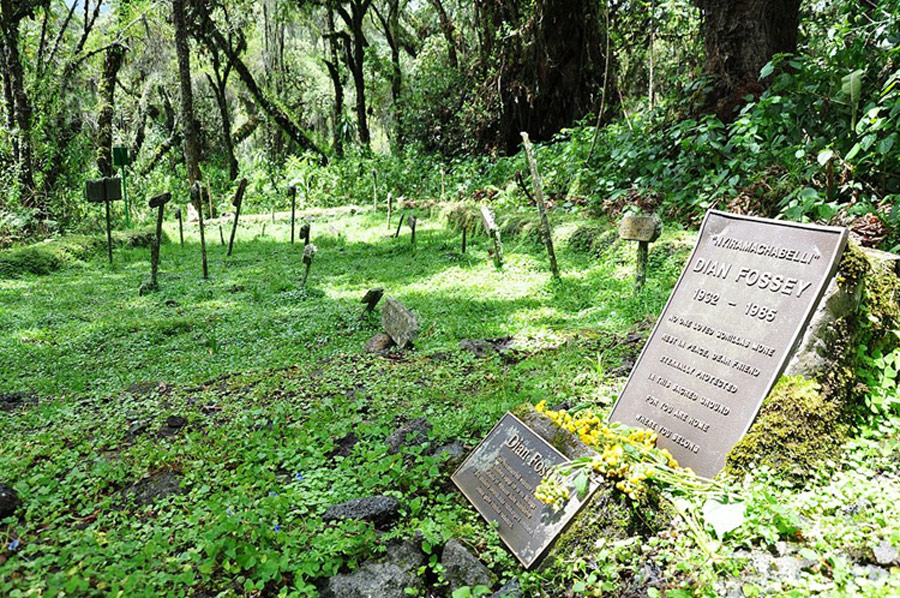 She went to great and sometimes dangerous measures to apprehend, torture, and even beat poachers she encountered on the reservation. With the tension these acts created, Fossey was putting herself at real risk to save the gorillas she loved.
Dian Fossey was found murdered in her Karisoke cabin on the faithful evening of December 27, 1985. What terrible series of circumstances led to Fossey's assassination with the weapon that symbolized her greatest battle, a machete that she had herself seized from a poacher?
Nobody knows who killed her to this day, but many theories remain. Her research assistant Wayne Maguire, who had fled the country following her death, was convicted in absentia by the Rwandan government. Was this jump to judgment a tactic employed by the Rwandan government to distract the public?
On the other hand, it is widely assumed that Fossey witnessed the illegal lucrative wildlife trade and that this may have played a role in her assassination. In Nicolas Gordon's book, Murders In The Mist: Who Killed Dian Fossey? Gordon points to Dian Fossey's knowledge of illegal animal trafficking among Rwanda's rich class, he claims, is a powerful motive for a government already under siege.
Or was it merely revenge by a lone poacher who saw an opportunity to avenge his fellow poachers' often harsh treatment? Only two things are certain: Dian Fossey will be remembered not only for her groundbreaking work, but also for the mystery surrounding her death.
Top Image: A mountain gorilla, a species Fossey worked tirelessly to save from illegal poaching. Source: photocech / Adobe Stock.
By Roisin Everard