Primates have been closer to the human race more than any other race of animals. Gorillas are very close to humans among the primates, as they share nearly 98.6 percent of genetic material with humans.
Therefore, it is unsurprising that humans have been trying to study and understand primates' cognitive and emotional intelligence, especially that of gorillas. Humans have been trying to retrace back their evolutionary roots through the study of primates like gorillas and chimpanzees.
That gorillas and chimpanzees often come in contact with humans is a factor and influence on these studies. There have been some rare primates that developed incredible abilities in their time in human society. 
One of such primates was the gorilla Hanabiko, or more simply Koko. Koko was a western lowland gorilla, born into captivity, who became famous for her apparent superior intelligence and communication abilities.
While there have been many instances of primates taken from the wild, Koko was different. Born in San Fransisco Zoo, she spent her entire life surrounded by humans, living in Woodside, California, for a major part of her life.
This exposure to humans undoubtedly led to her almost unique ability, one which ensures she remains famous even to this day. Koko could, apparently, talk to her handlers in American sign language (ASL). 
Of course, gorillas have their own way of vocalizing feelings and actions, but Koko was different because she could identify ASL signs, and her gestures appeared to be ASL human vocabulary. This seems extraordinary, and certainly seemed strong evidence that her intelligence capacity was higher than other gorillas. 
A Life in Captivity  
Born on 4 July 1971 to the captive gorillas Bwana and Jacqueline, Koko was named Hanabiko, the Japanese word for "firework's child." The name was given to her to celebrate the occasion of the 4th of July.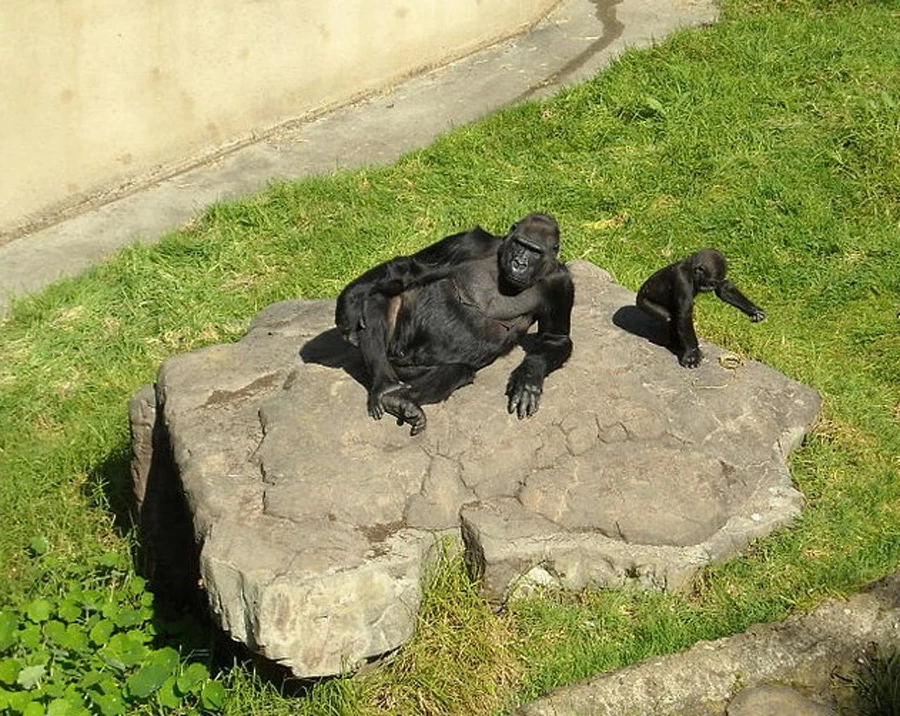 Born in captivity, Koko was one of the first offspring to be accepted by her mother in captivity. But it was not an easy infancy: while still very young, Koko was taken to the zoo's hospital to be treated for a deadly disease. 
During her time at the hospital, Koko interacted with Francine Patterson, a caretaker, and researcher with whom she would come to develop a close bond. Francine, along with fellow researcher Charles Pasternak, continued to care for Koko at the zoo after she was able to leave the hospital.
Koko was eventually put under the full-time care of Patterson and Pasternak, who were conducting research on gorilla behavior. Under their research conditions, Patterson was to spend at least four years with Koko.
However, the relationship between Patterson and Koko evolved, and Koko remained with Patterson for the rest of her life.
Learning to Communicate
It was Francine Patterson who taught ASL signs to the young Koko, whose education in ASL reportedly started from the age of one. The gorilla learned quickly, and it was claimed she knew 1000 words of GSL (Gorilla sign language, simplified and derived from ASL) at a very young age, and a further 1500 words of the ASL that showed her superior intelligence level.
According to Patterson, this showed unexpected levels of intelligence in Koko, which she considered much higher than that of an average gorilla. She possessed a vocabulary similar to that of a three-year-old human child, which made her pretty adept at communicating with her human caretakers, and even visitors.
The difference between Koko's vocabulary training and other gorillas' training was the exposure to English words she received at an early age. Her life in captivity, and close association with Patterson from the zoo hospital, likely boosted her communication skills. 

There have been many attempts at teaching sign language to gorillas that were partially successful. However, Koko's training was deemed the most successful because Patterson exposed her to different English words in her formative years.
It was concluded that Koko could understand at least 2000 words from spoken English. Her understanding of general English appeared to give her the ability to link signs with meanings and engage in two-way communication with humans and gorillas. The early signs of Koko's communication abilities may have taken root from here. 
An Unusual Intelligence
While Koko's talking and communication abilities are still the topic of debate and interpretation, many (including the researchers) believed that Koko could definitely understand simple nouns, adjectives, verbs and convey them with linkage to situations. She was able to ask and answer simple questions and this communication revealed an inherent curiosity of character, similar to a human child.
Although Koko never used sentences and syntax to communicate, tests run on her behavioral patterns and intelligence levels consistently showed that she had an IQ ranging between 70 to 90 on the Infant IQ scale for humans. Many researchers and animal observers were of the opinion that Koko could use language the same way that humans did. 
Patterson and other researchers believed that Koko had cognitive abilities higher than that of other non-human primates. As an example, the gorilla would use gestures to talk about objects that were not present in front of her, demonstrating displacement skills.
Another key test was the mirror test, used as a benchmark for animal intelligence across many domesticated and wild species. Koko was able to recognize herself in a mirror at 19, an age when most gorillas fail the test. This showed an awareness of herself and her appearance, and the ability to link her own body and the image in front of her. 
According to reports, Koko was able to use sign language in multiple situations over the years, even to recall her own memories. Patterson reported that she even displayed metalanguage skills, inventing new signs for any new object or feeling she would come across but did not know how to express. 
A Pet for Koko
One of the most notable examples of her use of language and communication was in her interactions with her kitten, All Ball, whom she had adopted and named. Koko had met the kitten on her fourth birthday.
Observers had been apprehensive that Koko would hurt the small kitten, but she expressed that the kitten was "small" and "soft" in sign language. She even gestured the sentence "All Ball is named" to name the kitten, likely as she recognized the cat resembled a furball.
Koko adopted All Ball and cared for it, giving a display of motherly emotions and affection. Her pet kitten was even the scapegoat for one of Koko's misadventures – Koko had destroyed a water emplacement in her enclosure, and when confronted about the damage but the researchers, told them All Ball had done it.
Even after many years of All Ball's death, Koko demonstrated she could recall her if shown a picture of a similar cat. She would also commonly express that she was sad and wanted to cry. 
Real Communication or Wishful Thinking?
Apart from her higher abilities to talk and express, Koko could show a level of understanding higher than other gorillas. She was reported as understanding the concept of "alive" and "dead" and the emotions linked with both.
It may have been this evidence of a higher emotional intelligence, and her memory skills that she could cultivate communication and language skills from a young age. But was she really communicating?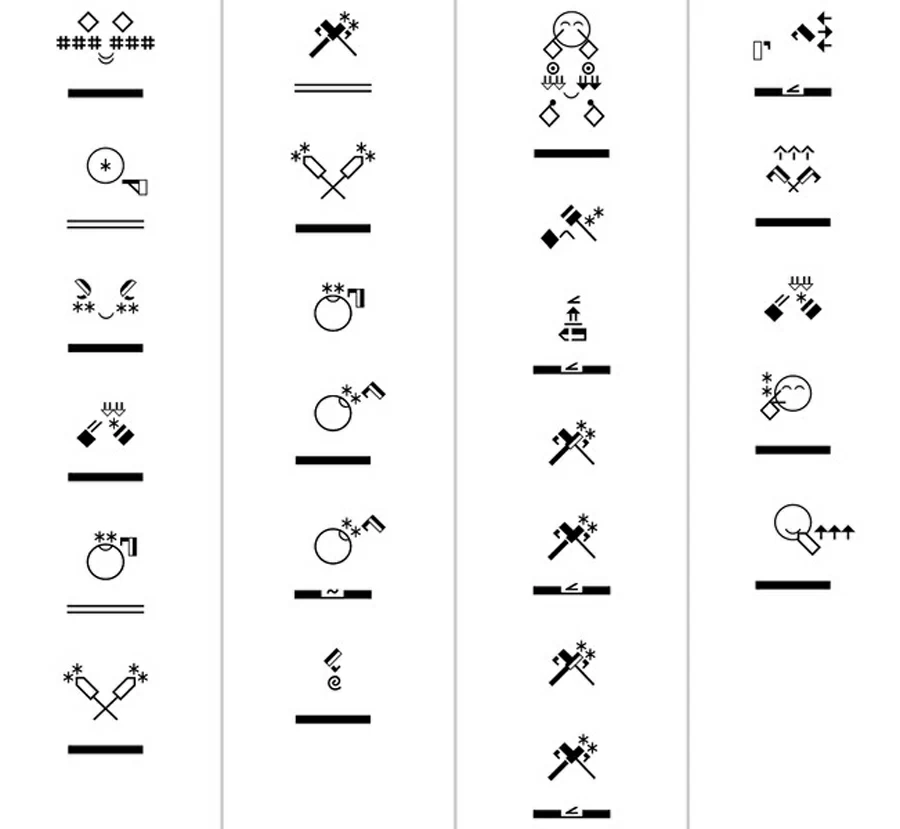 It appears that a certain amount of selection bias was included in the reports from her handlers, which cast doubt on the level of her true communication skills. Koko would often made nonsensical signs and it appears her researchers chose to emphasize the moments when her signs made sense, downplaying the other times.
So, somewhere between imitation and true communication. Koko certainly displayed attributes which point to her significant intelligence and willingness to learn. Was she just trying to please the researchers by copying their gestures? Or was she truly able to talk to them, uniquely in the animal kingdom?
During the later years of her life, Koko moved to a reserve in the Woodside, California. She had two partners throughout her lifetime, Michael and Ndume. Michael also knew some sign language and bonded very well with Koko.
Koko passed away at 46 in June 2018, peacefully in her sleep. Her abilities and life story are regarded as a breakthrough in the area of non-human primates' communication and cognitive abilities.
Top Image: Koko knew thousands of word in ASL, although she never communicated in sentences. Source: Mikhail Semenov / Adobe Stock
By Bipin Dimri 
References
Koko: The gorilla that could communicate with humans. Available at: https://periergeia.org/en/koko-the-gorilla-that-could-communicate-with-humans/ 
Could apes ever learn to talk? Koko, the gorilla, learns vocal and breathing patterns associated with speaking. Available at: https://www.dailymail.co.uk/sciencetech/article-3198271/Could-apes-learn-talk-Koko-gorilla-learns-vocal-breathing-patterns-associated-speaking.html 
Koko: Gorilla death coverage rekindles language debate. Available at: https://www.bbc.com/news/world-us-canada-44576449