Elmer McCurdy became well known throughout the United States as a failed bank and train robber. Yet this was not to be his legacy. Instead, Elmer would find more success once he was dead than he ever did in life.
Born in the late 19th century and dying aged only 31, McCurdy was left forgotten about for nearly a century until his body was discovered during filming for the Six-Million-Dollar Man. Yet how did such an unremarkable man find himself on the set of a popular TV series? Even more bizarrely, how did he manage it when he had been dead for over 60 years?
This is his story.
Elmer McCurdy
Elmer McCurdy was born on 1st January 1880 in Washington, Maine, to his 17-year-old mother Sadie. His father is unknown, and it appears that Elmer was raised without one being present. Sadie's brother, Elmer's uncle, adopted him when he was very young, perhaps to save his sister from the gossip and scandal of raising a child by herself.
Unfortunately, when Elmer was 10, his uncle died and the family moved to Bangor, Maine. It was here that his troubles began. Elmer discovered that his "Aunt Sadie" was his mother, and as his teenage years began, he began to drink heavily and rebel against his family as much as he could.
Rejecting his immediate family, Elmer sought out his grandfather and began a trade as a plumber. This gave him a steady income to fuel his habits, and for a while, things seemed stable. That is until the economic crash in 1898 where Elmer lost his job.
After two years spent drifting from job to job, Elmer was a fully-fledged alcoholic. His mother and grandfather passed away during the summer of 1900, further exacerbating his problems.
A Schooling In Explosives 
The years passed by much the same for Elmer from 1900 to 1907. He failed to hold down a steady job and spent much of his earnings on alcohol. He had been arrested in multiple states which had cost him several jobs.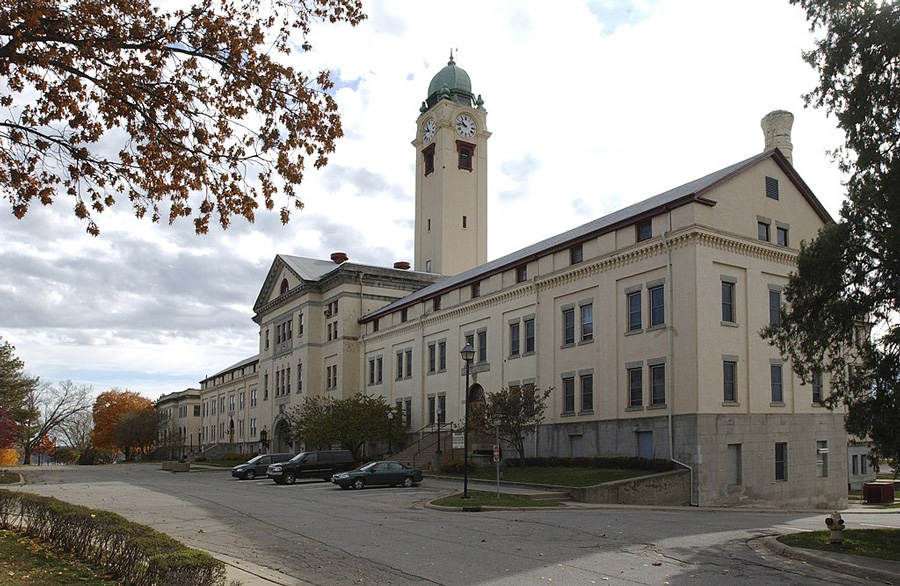 Finally, in 1907, McCurdy decided to enlist in the army. He was assigned to Fort Leavenworth in Kansas, where he operated a machine gun.
It was during this time that Elmer became familiar with nitro-glycerine and the use of it for controlled explosives. Over the next three years he became proficient in handling explosives and guns. He was honorably discharged in 1910, having been able to keep his head down and cause little trouble.
However, he was now back where he started, jobless and struggling for money.
A Cunning Plan
It did not take long for Elmer to find himself back in the courtroom. In Kansas, Elmer sought out one of his friends from the army, and they hatched a scheme to steal money. Both were subsequently arrested in the possession of burglary paraphernalia.
Tools like chisels, hacksaws, and gunpowder were found in their ownership. They escaped conviction by claiming that they were creating a foot-operated machine gun. Despite this setback, Elmer continued with his plan to rob for money.
Elmer's focus was now on trains.  He had heard that a Mountain-Missouri Pacific train was to pass through Oklahoma transporting $4,000 and he was determined to get his hands on it. He hired associates to run down the train, and then utilized his knowledge of explosives to blow the safe containing the fortune.
However, Elmer was not the expert he thought he was, and had been overly generous with use of the explosives. The blast destroyed the safe and melted his potential riches. He left with melted silver coinage worth only $450.
Determined not to be beaten, McCurdy's next target was the Citizens bank in Kansas. Here he hoped to not make the same mistake and so used a much smaller quantity of explosives. This explosion managed to damage the outer door, but the safe remained sealed, and the next charge wouldn't light. McCurdy and his crew left with $150 in coins they had gathered from around the bank.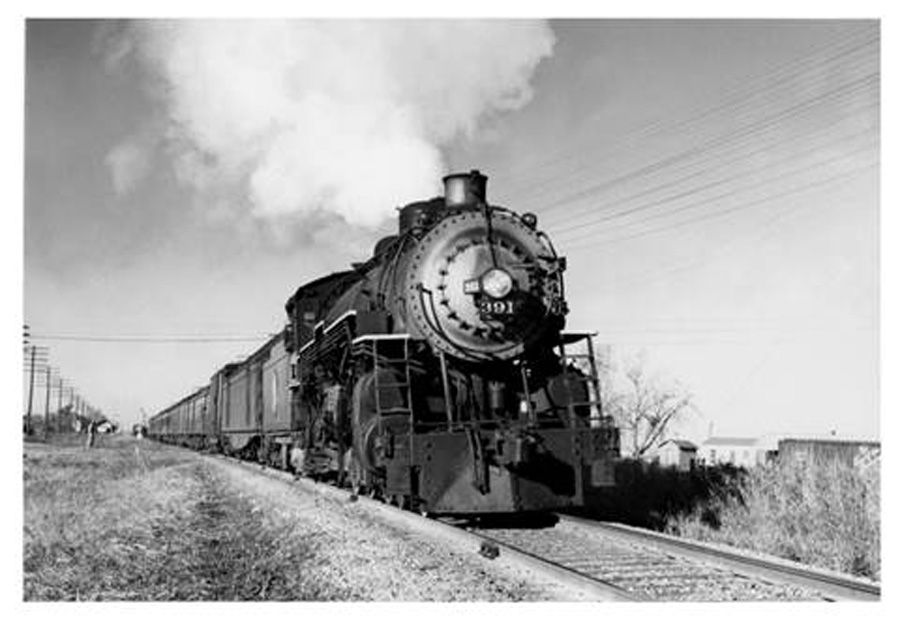 A final roll of the dice was planned by Elmer. He planned on robbing a "Katy train" (so called because it ran from Kansas to Texas). This was intended as a one-time heist that would leave him rich.
Sadly, although perhaps unsurprisingly, Elmer failed again. He targeted the wrong train and escaped with a couple of bottles of whiskey and a bounty on his head, rather than the $400,000 he had been expecting. Within days, a posse was out looking to collect his bounty. Elmer was hunted down and cornered in a hay shed, where after an hour of shooting he was killed.
A New Post-Mortem Career?
Elmer's body was taken to the local funeral parlor and embalmed with arsenic, in preparation for his family or friends to claim him. But nobody turned up to collect him.
The funeral director, livid about the cost of embalming a body that no one was going to pay for, began to exhibit McCurdy's body as the "bandit who wouldn't give up" and charged a nickel for people to come and see the body. The funeral director more than made his money back.
After 5 years turning a profit exhibiting the body, the funeral director was approached by two people claiming to be Elmer's brothers. They paid for the body and took it away. However, these were not relations of Elmer's but James and Charles Patterson, members of a travelling circus.
In the care of these two men the body traveled up and down the country for years as an exhibition in museums and circus fairs. The men only stopped when the body began to decompose. The corpse was stored in a Los Angeles warehouse in 1949, and promptly forgotten.
Mistaken For A Replica
After being rediscovered in 1964, the body was mistaken for a waxwork or mannequin and spent the next decade on display in various theme parks. Elmer's true self was only rediscovered in 1975 during filming for "The Six Million Dollar Man".
The show had rented The Pike, a Californian theme park, in which Elmer was set up as a ghoul to scare the visitors. A prop man setting up the shot moved McCurdy's body. It was so fragile that the arm fell off and revealed bones and flesh.
The Police were called to the scene and Elmer McCurdy was finally investigated. Ticket stubs found in his mouth, as well as the embalming technique, dated him to the early 20th century. After finally being rediscovered, Elmer was buried on April 22nd, 1977 in a plain pine coffin.
His body now rests in Guthrie, Oklahoma next to other noted outlaws like Bill Doolin. A peaceful rest after a long and tumultuous life and afterlife.
Top Image: Elmer McCurdy, in life and in death. Source: Unknown Author / Public Domain; W.G. Boag / Public Domain.
By Kurt Readman