Tall stories of large cryptid apes are nothing new. Bigfoot, Sasquatch, the Abominable Snowman: all these have captured the imagination of the public in one way or another. But in the deepest forests of Sumatra can be found stories of another great ape unknown to science. Is Orang Pendek just a myth, or does it really exist? Given the inaccessibility of the terrain it is supposed to inhabit, and the regularity with which new large mammals are discovered in the region, this is a more open question than you might think.
An entirely new species of orangutan was identified on Sumatra as recently as 2017. Could there be another ape hidden out there? Both locals and visitors claim that they have seen the ape-like creature in wildest areas of Sumatra. So, what did they see?
A Bipedal Ape
The Orang Pendek (which translates to "short person") is said to inhabit the remote locations in the interior of the island of Sumatra. It is particularly associated with Kerinci National Park, a vast protected area of mountains and forest to the south of the island.
There have been a number of debates about what the creature could actually be. While some people claim it is nothing more than a very large gibbon, others believe it to be a human-like creature.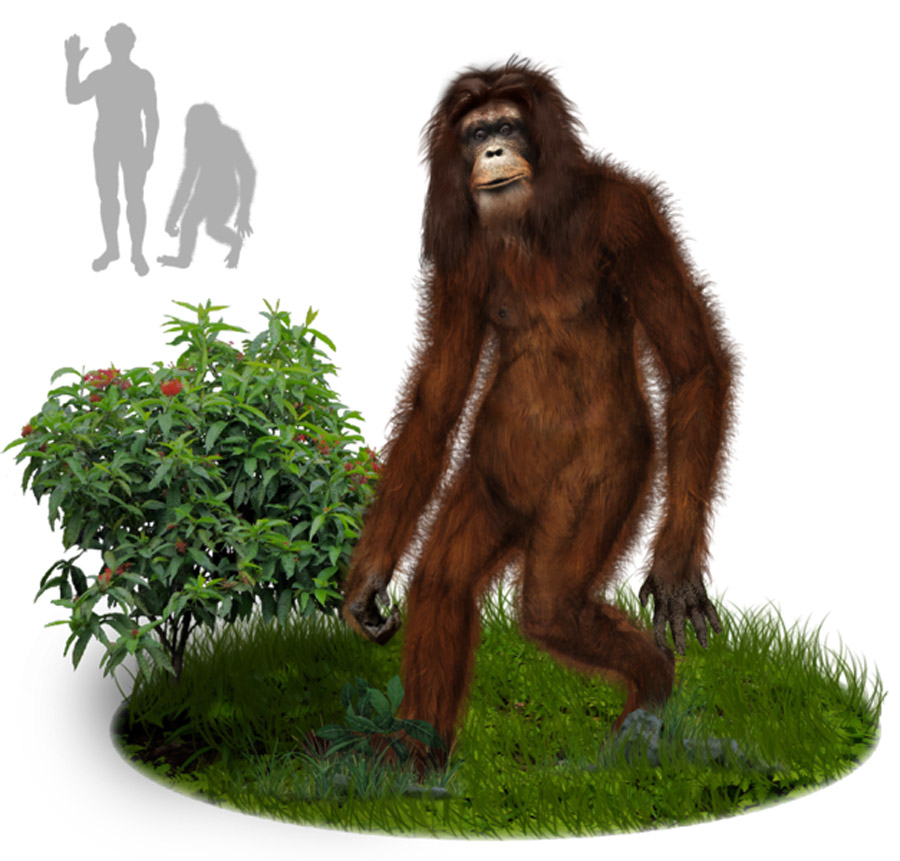 The Orang Pendek is described as a bipedal ape standing between 3 to 5 feet (0.9 to 1.5 m) tall. It is typically covered with short black or gray fur. However, sometimes, the ape-like creatures may also have honey-colored or reddish fur, like the orangutans on Sumatra.
But what makes it distinct is that Orang Pendek walks upright with its two legs. The creature is also described as a herbivore, their main diet consisting of vegetables, fruits, and tubers. They are reputed to seek out crops in the fields, especially fruits and potatoes.
Rare reports also state that these creatures eat freshwater mollusks and fish, and certain early reports state that the ape-like creatures even consume the dead flesh of a Sumatran rhinoceros, another strange and elusive creature of the interior.
However, unlike other Asian primates, Orang Pendek spends most of its time on the ground. In this way it resembles the gorilla in Africa, as well as cryptid animals such as bigfoot. The villagers also say that the Orang Pendek is possessed of extraordinary strength, enough to break the tough rattan vines and uproot small trees.
While the creatures did not have any supernatural powers, the people living in the villages and jungles used to fear them owing to this strength. Occasionally, people even used sticks and rocks as weapons to hurl at them in threatening situations. However, despite this fear Orang Pendek is not known to be aggressive like other local wild creatures. Instead, they seem to avoid human contact, retreating from sight when they see humans. 
Sightings
The West first heard about the existence of the creature during the early 20th century through reports sent back from Dutch colonists. In 1918, L.C. Westenenk, the governor of Sumatra, recorded an event of 1910 in which a boy from Padang saw a hairy, large creature from a distance of 50 feet (15 m) that was able to run like a human.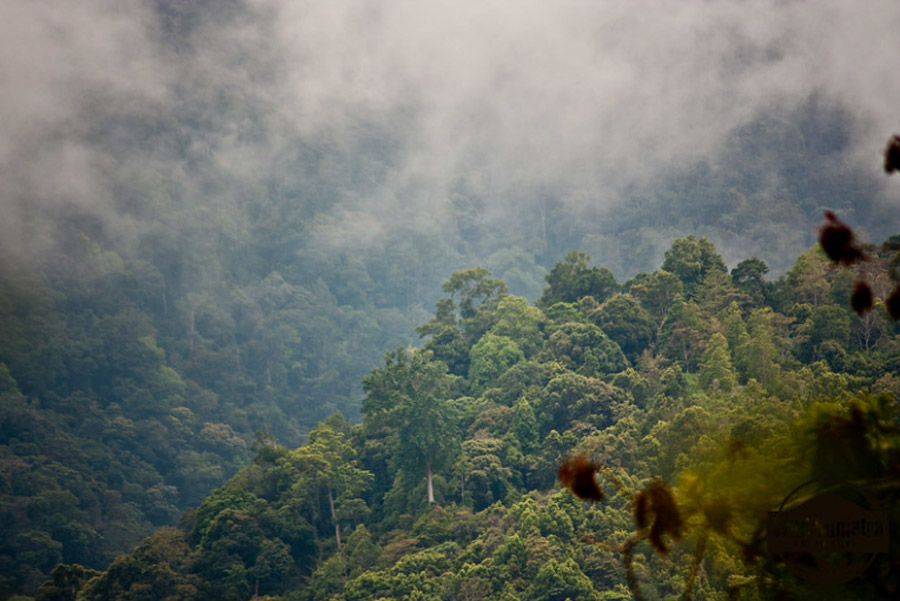 According to the boy, the creature was not an orangutan, and its face was not like that of a human being. Westenenk also recorded another event that occurred in 1917 in which a coffee plantation owner saw the creature in the forest near Mount Kaba, from a distance of only 30 feet (9 m). 
Many other people report seeing the creature from a very close distance. In May 1927, A.H.W. Cramer, a worker in a Dutch plantation, saw Orang Pendek in Kerinci from a close distance of just 33 feet (10 m). According to the worker the creature had black skin and long hair, and left small, human-like footprints. In 1927, an Orang Pendek was also believed to have been trapped in a tiger trap. However it broke free, leaving behind only some blood on the trap. 
Research and Findings
Sumatra was relatively unknown to the West, and there was nothing outlandish about these sightings, which were plausible enough to be simply another undocumented great ape. However as the years passed, and no definitive explanation was forthcoming, some wanted to know more.
Debbie Martyr, an Englishwoman, was among the first to seriously research into Orang Pendek during the late 1980s. She visited Sumatra as a travel writer in 1989 and camped on Mount Kerinci along with her guide, who had casually told her about the existence of Orang Pendek.
Martyr extended her stay in Sumatra and started collecting eyewitness accounts of Orang Pendek. And then, in 1990, she saw the creature herself. According to her sighting, the creature was small yet immensely strong, and definitely a non-human primate.
This sighting was the start of a 15 year search by Martyr, along with Jeremy Holden, a photographer. The team was funded by Fauna and Flora International, the world's oldest conservation organization. While Jeremy Holden wasn't able to capture the image of Orang Pendek on his camera, he too saw it, glimpsing of the back of the creature as it slowly moved away. 

Another team, consisting of the explorer Adam Davies, along with Keith Townley and Andrew Sanderson, found footprints of Orang Pendek and collected unknown hair samples from the region of Kerinci. Dr. David Chivers, a primate biologist from the University of Cambridge, made a comparison of the footprints of Organ Pendek and that of local known animals and primates.
He concluded that the creature was an ape with features similar to chimpanzees, humans, gibbons, and orangutans. But the footprints were distinct from all these species and he concluded that the creature was a large unknown primate.
Dr. Jeffrey Meldrum, an anthropologist at Idaho State University, confirmed that Adam Davies had found a primate print, but felt that it could be a handprint. Dr. Hans Brunner, a mammal hair expert, made a comparison of the hairs of the Orang Pendek with that of other local animals and primates and concluded that it was an undocumented primate species. 
More Than Fiction?
So what is out there? The area remains relatively unexplored, and researchers are united in confirming that Orang Pendek, whatever it is, is not known to science. The only great apes currently known in the region are orangutans, which Orang Pendek does not resemble.
What is certain is that our knowledge of what lives in the remotest landscapes on the planet remains incomplete. There may well be another great ape out there, hiding in the forests. But with the damage done to Earth through deforestation, habitat destruction and global warming, we may never get the chance to know for sure. Orang Pendek may simply retreat into what is left of its habitat, until one day it is lost forever.
Top Image: Could another great ape be hiding in deepest Sumatra? Source: Mikhail Semenov / Adobe Stock.
By Bipin Dimri