Have you ever heard about people having extra fingers and toes? Well, even if you haven't heard of them, they do exist. While having ten toes and ten fingers is normal for humans, every so often someone is born with extra toes or extra fingers, a condition known as "polydactyly". In isolated populations this can even become relatively common, as it was for the Native American people of Chaco Canyon, New Mexico, over a thousand years ago.
For these ancient Chaco Canyon people, known as Puebloans, having an extra finger or toe was a matter of honor and respect. Why were the people with extra fingers and toes respected and considered important in this society? What makes them so special?
Chaco Canyon's Unique Prehistoric Culture
There are a number of mysteries relating to Chaco Canyon in New Mexico and the archaeology found there. The area is full of large villages made up of round stone houses. From the mid-8th century AD this was a large cultural center for the ancient Pueblo people, although much about the site remains mysterious.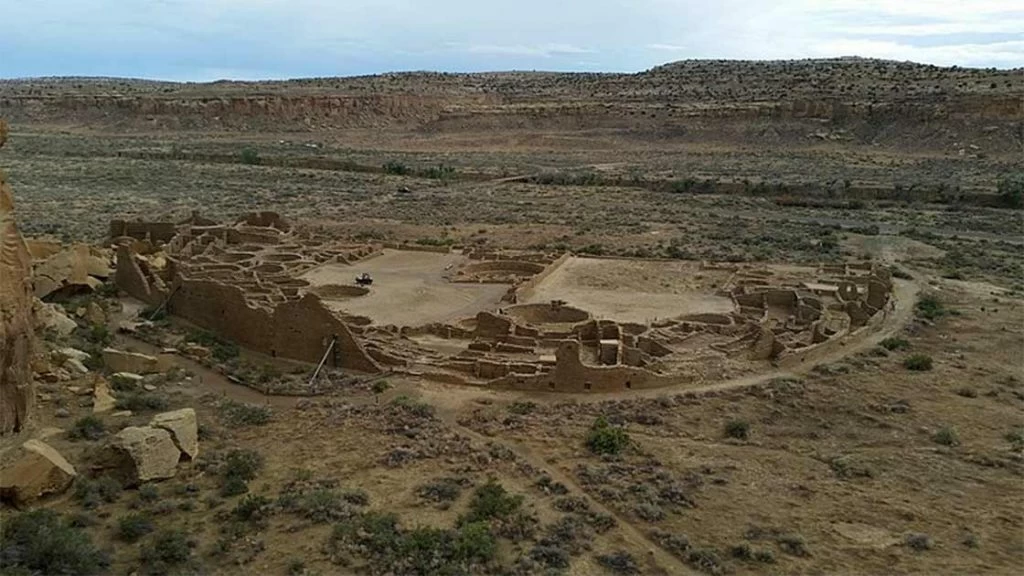 The houses of the ancient people in Chaco Canyon were decorated with footprints and handprints, from people with extra toes or extra fingers. While the exact reason for adorning the houses with such images is not known, this unusual decoration suggests to archaeologists that people with extra toes and fingers held a higher status and position of respect in society.
What Do We Know?
In addition to the decorations, a number of skeletal remains found at the site are of people with extra toes and fingers. One of the remains even had an anklet around its six-toed foot, but no such anklet on the foot that had normal five toes.
A research team set out to conduct an in-depth review of the evidence at the Pueblo Bonito site in the Chaco Canyon. Dr. Patricia Crown, an Anthropologist at the University of New Mexico, took the lead in the review project. The findings were published in American Antiquity.
The findings revealed that the Pueblo people in Chaco Canyon did not consider individuals with extra digits to be supernatural individuals, like other contemporary cultures such as the Maya. However, such individuals were given high status and honor in life and even in death. According to Dr. Crown, polydactyly was unusually common in Chaco Canyon and such people were associated with a number of high-status objects such as turquoise jewelry, as well as the decoration of ritual structures. 
An Extra Toe on the Right Foot
The research team also wanted to find out how common polydactyly was among the people in Chaco Canyon. In total, 96 skeletons had been found in and around the central Pueblo Bonito site during previous expeditions. The findings of the anthropologists showed that among the 96 skeletons, three were found to be polydactic individuals.
Moreover, all three skeletons had the extra toe on the right foot, towards the side of the little toe. While a polydactyly rate of 3.1% in the entire Chaco Canyon population may seem to be quite small, it is actually a much higher percentage than what is seen among the Native Americans today. 
Why So Many Extra Toes?
Wondering why such instances of polydactyly were more common in the ancient population of Chaco Canyon? Well, so do the researchers. One popular theory supported by the research is that it could have been an inherited trait that was passed from one generation to the other.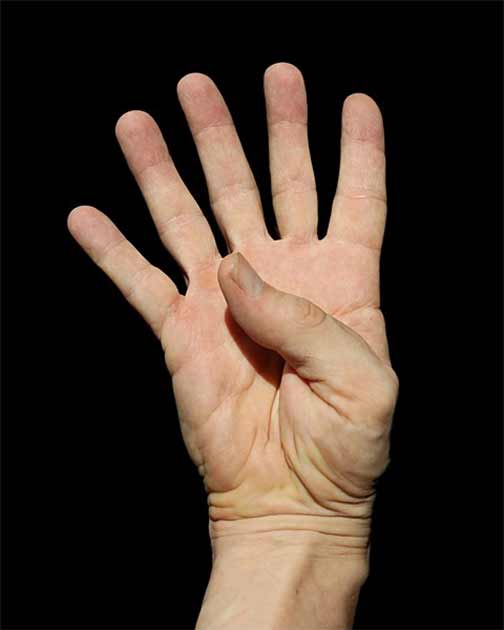 As it did not have a negative impact on the individuals, it would not have put them at any disadvantage. Moreover, as the trait was seen as unusual and therefore may have been valued by the community, its frequency may even have increased over the years.
Another hypothesis developed by Kerriann Marden, a lead researcher at the site, is that the increase in the number of people with six toes or six fingers in Chaco Canyon could be due to an environmental trigger in the region. Potential triggers include exposure to the different hazardous substances during pregnancy, either externally or present in the diet of the pregnant mother. 
Held In High Regard
The houses in Chaco Canyon contained a large amount of imagery and relics relating to feet. Most of the feet depicted had extra toes. Several excavations conducted in the region have revealed handprints and footprints decorating the floors and walls of the high-status buildings in Chaco Canyon. Many of the prints that adorned these buildings had six toes.

While these prints were mixed with the prints of normal feet with five toes, they were found more commonly in rooms believed to be used for rituals. They were also found on the walls of important ceremonial structures. This appears to establish a link between individuals with extra digits and the ceremonies at the heart of Pueblo culture, and that such individuals were highly honored in society at that time. 
A number of sandals, sandal images, and sandal-shaped stones have also been found at the Chaco Canyon site. A majority of them were designed to accommodate six-toed feet. In addition, the skeletons with six toes were buried in a distinct way from the remaining population. All such individuals were found laid carefully in graves in or near the ritual rooms in the high-status buildings.
This all points to one thing – polydactyly was a desirable trait in the Puebloan culture and was associated with their rituals and ceremonies. As per Dr. Crown, individuals with six toes or six fingers were an important part of this lost culture, accorded a lot of respect and special treatment. However, how this came to be remains a question that is yet to be answered. 
Top Image: Petroglyph from Chaco Canyon with six toes. Source: Peter Faris / Ancient Origins.
By  Bipin Dimri