Lennie Gwyther was born on 18th April 1922 and died in the year 1992. He has earned a remarkable name as an Australian figure for his solo horseback ride from Leongatha, in Woorayl Shire, Victoria, to Sydney, New South Wales. But what makes this story extraordinary is that he was only 9-years old when he decided to do this near impossible task.
Lennie's Amazing Journey
Lennie's father was a war veteran who had seen conflict, returning with a leg injury. In his father's absence Lennie took up the responsibility of running the farm from the age of just 9-years old. Seeing his hard work and dedication, Clare and Leo Gwyther, his parents, permitted him to travel to Sydney, all on his own, to witness the harbor bridge opening. 
At that time, Sydney Harbor Bridge was considered a massive engineering marvel, the largest of all single-span bridges in the world. The bridge's width allowed for six lanes of traffic, as well as train and tram lines. Lennie was fascinated by this construction and excited to see opening of Sydney's bridge.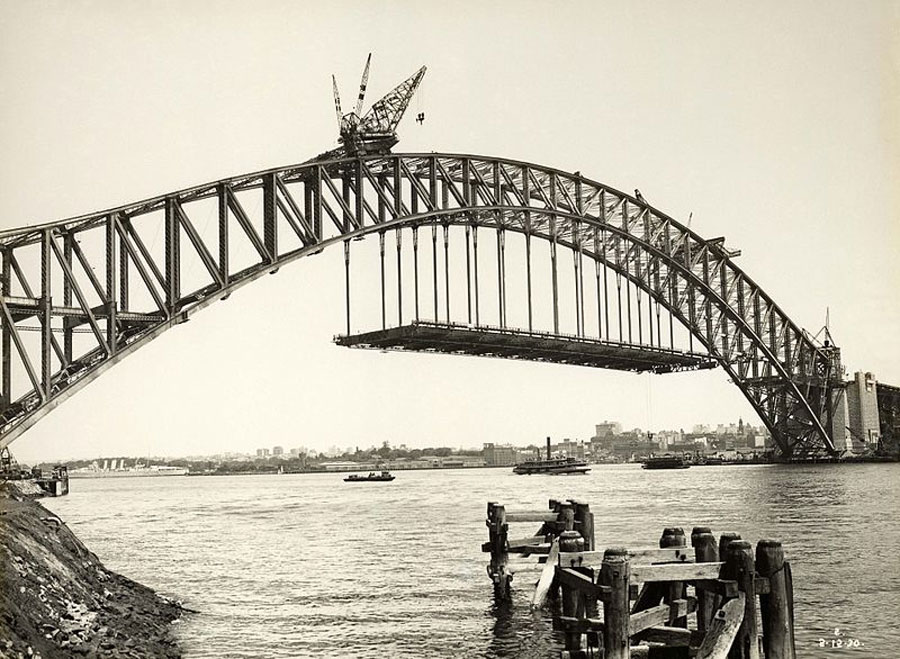 Once his parents had given him permission, Lennie didn't waste any time and started his journey right away, on 3rd February 1932. He carried a letter along with him that was from the Woorayl Shire President and was addressed to Lord Mayor of Sydney. Lennie had to face a lot of challenges on his journey to Sydney, even having to cross bush fires on his horse, then raging at Traralgon. 
His journey took him through Orbost, Bombala, and on to Canberra. Lennie became a sensation for his journey and on the way, he even got the opportunity to meet the Prime Minister, Joseph Lyons. Lennie then continued his journey and reached Can River, Goulburn, and other such places.
Lennie and his pony or horse were greeted by the well-wishers alongside the road. People offered Lennie food and lodging so as to help him in his journey.
By the month of March, after seven weeks on horseback, Lennie finally reached Sydney. By the time Lennie arrived, his journey had grabbed the Australian public's attention, and made him famous. The press had gathered in Sydney to talk about Lennie's experiences on the way.
Ginger Mick
Lennie's horse was called Ginger Mick, and deserved an equal share of praise for completing this 1,000km journey. Ginger Mick was born on the same day as Lennie, and was a gift to Lennie by his grandfather when he was just two years old.
Upon reaching Sydney, Lennie met Lord Mayor in Sydney Town Hall. He was then invited to be part of the Sydney Harbor Bridge opening ceremony, standing on the official dais with Ginger Mick to watch the bridge being opened.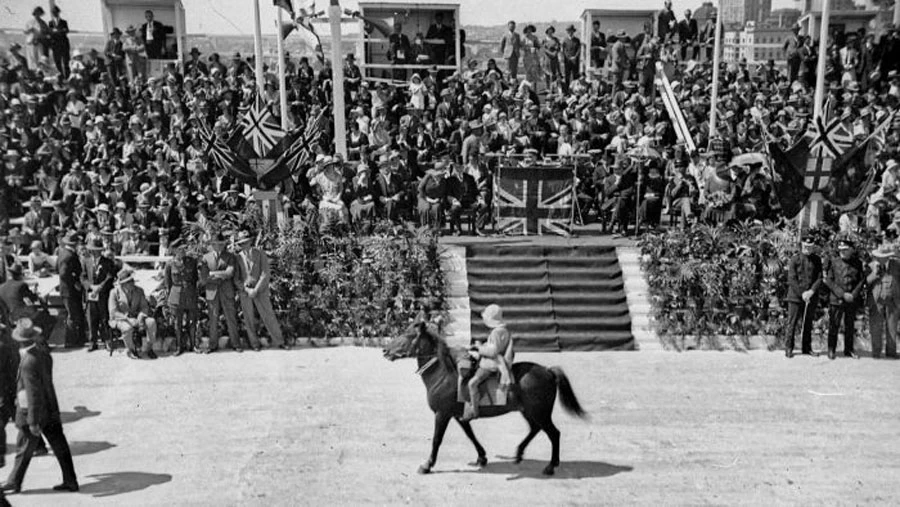 After the opening, Lennie also visited Circular Quay, Taronga Zoo, Bondi Beach, and many other places nearby. He also received a cricket bat signed by Don Bradman, who was his cricket hero, as a gift! 
Lennie had arranged to catch a boat to head back to Leongatha from Sydney. But, as he was getting so much attention and was having a great time with Ginger Mick, he convinced his father to let him ride back to his home again.  
Lennie's Return to Leongatha
Lennie took the Hume Highway track while returning to Leongatha, celebrating his tenth birthday on the journey. The four-month round trip ended with a reception at the Leongatha Town Hall.
Things were not the same for Lennie and his parents when Lennie & Ginger Mick returned home. Leongatha welcomed Lennie and Ginger Mick with a civic reception of around 800 people. They were very proud of their famous resident, and held a big celebration for this unbelievable achievement. Lennie had done something that seemed impossible for a boy of his age to do. 
Even adults lack the potential to cover 1,000 kilometers (621 miles) on horseback! For a child to do so showed his passion and determination, and to have achieved such a difficult task at such a young age was truly worthy of the accolades Lennie and Ginger Mick received.
Lennie grew up to be an engineer at General Motors' Australian Holden Plant, in Fisherman's Bend in Melbourne. The passion he had for engineering marvels and machinery types became his bread & butter for the rest of his life. 
Lennie Gwyther's Memorial
As time passed, the Leongatha community forgot the story of Lennie Gwyther's trip to Sydney. But, in the year 2017, Lennie and Ginger Mick once again became a sensation.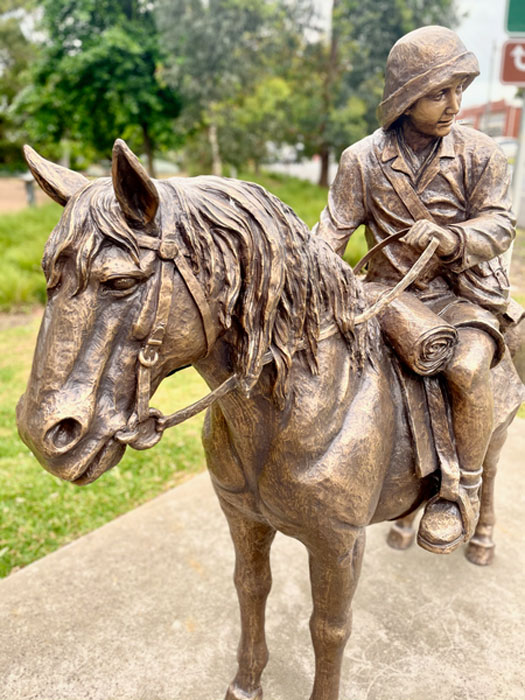 Lennie's daughter and sister were both prominent in the Leongatha local community. They raised funds for a statue commemorating the famous adventurers of the town, Lennie and Ginger Mick! 
Apart from that, two books and even a song are written to talk about his adventure and achievement. With his courage and dedication, it seemed right to give him a permanent memorial. 
Lennie's niece, named Julie Campbell, who was from Mardan, had grown up at the family farm, where Lennie lived his life. She said that they still kept horses there when she was a child, and that horses were a major part of growing up on that farm, as they must have been for Lennie. 
A Folk Hero
What Lennie and Ginger Mick had achieved was inspirational. With the statue installed, the Leongatha community and all the people of the world are never going to forget the adventures of Lennie and the pony given to him when he was 2 years old. 
Top Image: Lennie Gwyther and Ginger Mick. Source: Sydney Morning Herald / Public Domain.
By Bipin Dimri