In 1968, British newspaper The Sunday Times sponsored the first ever round-the-world yacht race. Guaranteed excellent publicity from the paper, nine contestants enlisted, drawn by the glamor of winning such a race, as well as the £5,000 prize for the fastest time (as much as $120,000 today).
The race was well organized but there were several safety concerns. Yachts were to be manned by a single person only as the race was a solo one, and the race would be non-stop. Competitors could not be vetted thoroughly on the safety of their boats and their abilities as sailors, and there were no entry requirements.
Competitors could start the race at any point between 1 June and 31 October 1968. One such competitor, who set off on the very last day, was Donald Crowhurst.
An Ambitious Man
Donald Crowhurst was not a professional sailor but had some knowledge and experience about sailing. He was an inventor and electronics engineer, and hoped to use this to his advantage during the race.
To aid in his navigation, he created a radio-direction finder that he named "Navicator" and he would make the attempt in a very unusual boat design, a trimaran called the Teignmouth Electron. Trimarans could theoretically travel much faster than monohull boats, but had not been tested on such a grueling expedition.
Crowhurst hoped to stabilize his business with the publicity and money that he would get by winning this race, but the upfront costs were steep. To take part, he raised financing from some businessmen and mortgaged his home as well.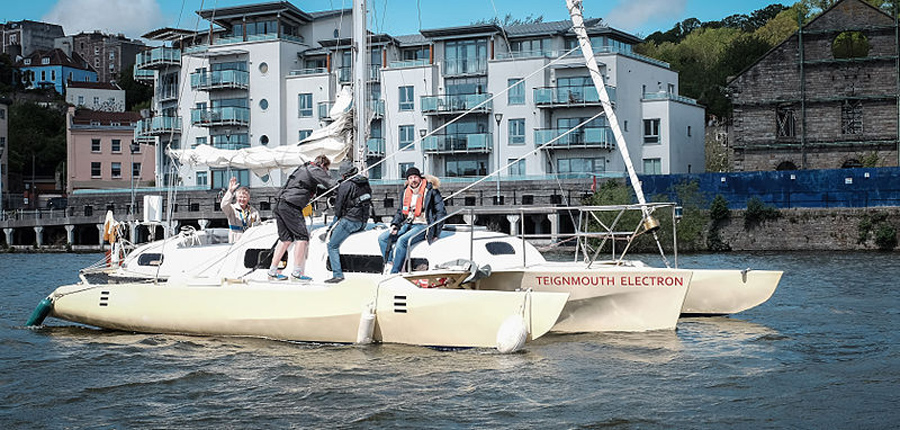 This allowed him to finish work on the Teignmouth Electron which he had constructed specially for the voyage. The boat-builder promised Crowhurst that the boat would be speedy but warned about stability issues in heavy seas.
But on the first sea trial of the boat, a few noticeable problems came up. The deadline was rapidly approaching and it wasn't possible for Crowhurst to equip new parts and repair the vessel properly to make it ready for the race.
He only had two ways and was faced with a dire choice: either sail and take part in the race with a doubtful boat, or give up to face bankruptcy and humiliation. Crowhurst, fatefully, took the first option, setting sail in a boat untested in either design or practice.
The Race Begins!
Just like the boat wasn't ready, the weather wasn't favorable for the race as well. Clare, Crowhurst's wife, suggested to him not to take part in it, as there was a great risk. But as she saw Crowhurst sobbing with the thought of humiliation, she and their four kids tried to make Crowhurst believe he could do anything. They didn't want him to regret the thought of giving up.
On 31st October 1968, the weather miraculously calmed and gave Crowhurst his opportunity to start the voyage. Crowhurst kissed the forehead of each of his children and asked the elder ones to take care of their mother, and launched the Teignmouth Electron.
Soon after the race began, Crowhurst observed that the boat was already leaking like a sieve. And he realized right at that moment that this boat wouldn't be able to take the blow from 30 or 40-foot (9 – 12 m) waves in the Southern Ocean, writing in the logs that the ship would probably sink once it entered heavy seas.
Trapped and with no options left, Crowhurst started to come up with a plan! He didn't want to give up and live with humiliation forever, he would rather cheat than lose.
The Crooked Plan of Donald Crowhurst
GPS didn't exist back then, and so the only way of checking the position of the boats after the race was through a review of the logbooks and the charts carried on each boat. Donald Crowhurst intended to use this to his advantage, saving his boat and completing the race.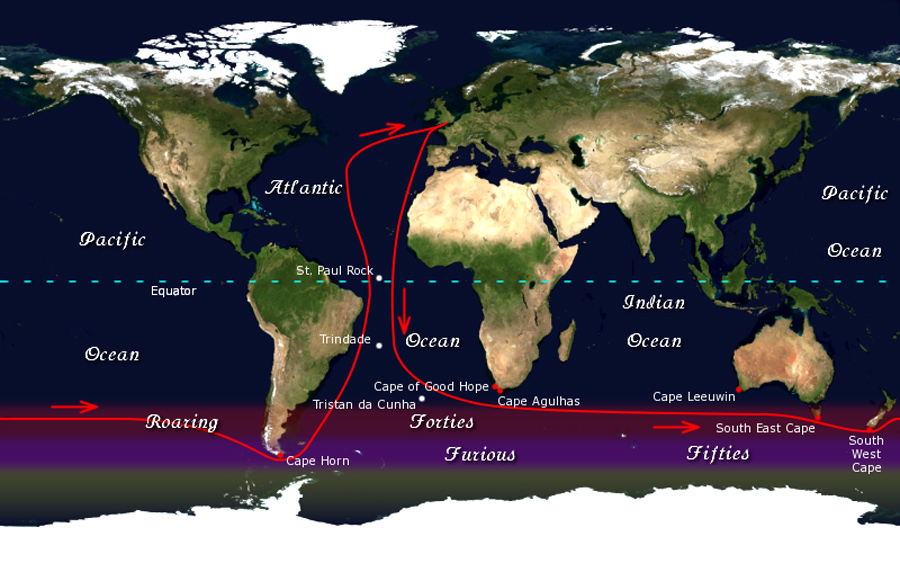 Therefore, he started sending radio messages to the organizers giving false positions. He charted a false course down into the south Atlantic, and then, fearing his transmissions might give him away, he then disconnected the radio contact completely off the coast of Brazil.
Even these waters were too much for the Teignmouth Electron. His boat was so damaged at one point that he had to stop at a fishing port in Argentina to make some necessary repairs.
Crowhurst's plan was to maintain two logbooks, one for his real journey and one for his fictitious race experience. The pressure of keeping two logbooks would have been extreme, and was made worse when he realized that his fictitious log wouldn't be justifiable at close scrutiny if he won the race.
The logbooks would need to contain weather conditions during the course of his voyage. Crowhurst had no idea what the weather was like where he was supposed to be, and the fictitious log reflects some of this in its hazy descriptions.
Claiming to be making good time, Crowhurst wandered in the Atlantic until, finally, his made-up voyage started to catch up to his actual position. At this point the race leader was Nigel Tetley, who was making excellent time. Crowhurst intended to let Tetley win, with himself coming second to avoid much of the log-book scrutiny.
In May 1969, Donald finally turned back for home. But again he had miscalculated, as his apparent pace panicked Tetley. Forced to race at breakneck speed to keep up with Crowhurst's apparent pace, Tetley's boat failed and he capsized.
This meant Crowhurst was now far in the lead and on course to get the £5,000 prize for being the fastest competitor. With this victory he felt sure his cheating would be exposed.
After 243 days at sea, Crowhurst made his last entry in his logbook on 1st July 1969. He wrote, "It is finished, It is finished. It is the mercy." And that was the last anyone heard of Donald Crowhurst.
Lost at Sea
12 days after his last logbook entry, the Teignmouth Electron was found drifting in the ocean. There was no sign of Donald Crowhurst. It was believed that he had jumped off the boat with his fictitious logbook, leaving behind the actual one on the deck by way of confessing his sins.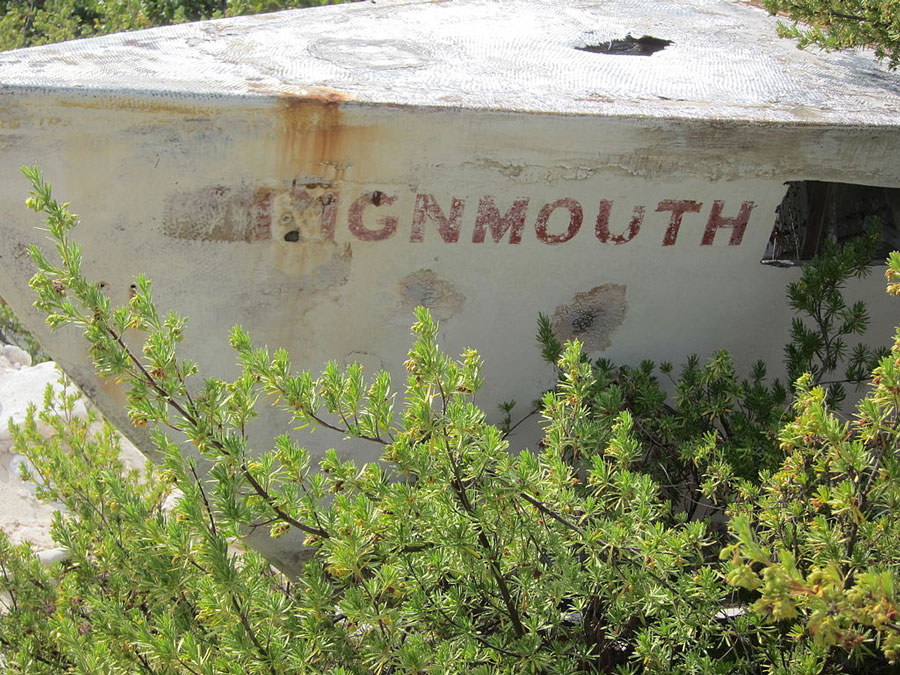 Crowhurst's wife maintained that he would never commit suicide, but the evidence of the logbook was telling. He had hoped to become a British folk hero who conquered the seas, but in the end his sin was that of pride.
And so his life ended, trapped by his lies. Here was a man who believed he could sail across the world but couldn't even make it past the Atlantic, and who believed he could fool the world, but ultimately left nothing behind but his confessional logbook.
Top Image: Donald Crowhurst never made it home. Source: hikolaj2 / Adobe Stock.
By Bipin Dimri