The Tichborne case was a sensational legal case that caught the public's attention during the 1860s and 1870s in Victorian England. The case revolved around the claimant, and heir, to the Tichborne baronetcy.
Roger Tichborne, who was the heir to the fortunes and titles of the family, was believed to have died in 1854 in a shipwreck at the young age of 25 years. However, his mother was not ready to accept that her son was dead. Then in 1866, a miracle: a man came forward and claimed to be Roger Tichborne. 
Lady Tichborne accepted him as her son. But other members in the family considered him to be an imposter called Thomas Castro, who had come from Australia after seeing an advertisement published by Lady Tichborne in the Australian newspapers.
The claimant, however, failed to prove to the court that he was Roger and, after an expensive and lengthy case, was charged with perjury. As a result, he served a long sentence in prison. 
While most commentators agreed to the view of the court that the claimant was Thomas Castro (also known as Arthur Orton), there are some researchers who believe that he was indeed Roger Tichborne. It is one of the most complex Victorian mysteries, that even Sherlock Holmes would find difficulty in solving.
Was this a case of stolen identity? The motive is clear, but the final truth is elusive. Let us lay out all you need to know, and then you can draw your own conclusions.
Roger Tichborne
The Tichborne family was a well-established English Catholic family who had lived in Hampshire since before the Norman Conquest in 1066. Roger Tichborne was born to Henriette and James. James Tichborne was the younger brother of Sir Edward, 9th baronet Tichborne and owner of the Tichborne estate.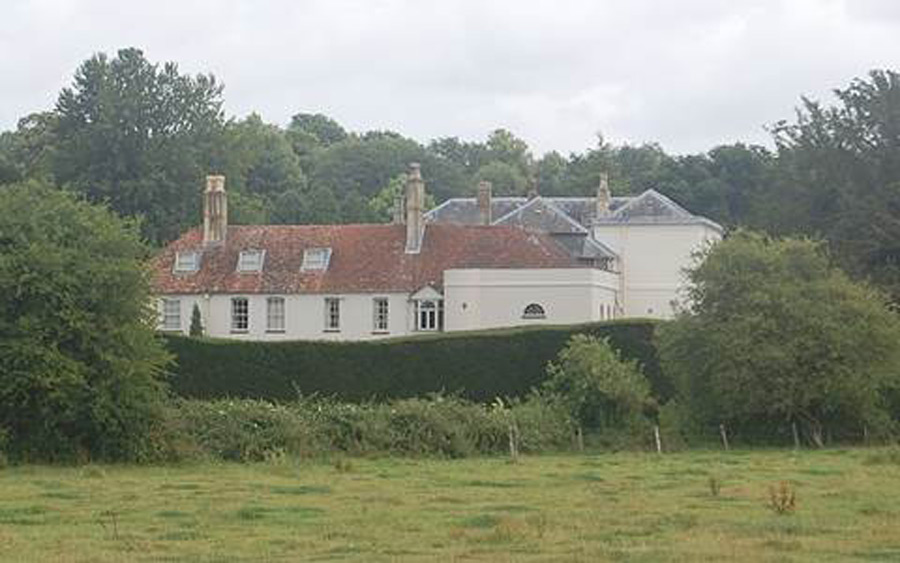 Owing to the unhappy marriage of his parents, Roger was brought up in Paris with his mother while his father was in England. Roger spoke French, and his English was accented.
In 1845, Roger's father James Tichborne took the decision that Roger must complete his education in a school in England. So, he was admitted into the Jesuit boarding school named Stonyhurst College, one of the UK's leading Catholic schools. 
Roger studies there for three years until 1848. In 1849, Roger applied for the British army entrance exam and was appointed to the 6th Dragoon Guards. He served there for three years in Ireland.
When he was on leave, he stayed at the family seat of Tichborne Park with uncle Sir Edward. He soon found he was attracted to Katherine Doughty, his cousin. However, his uncle and aunt were not in favor of the marriage as they were first cousins.
From that point, the young couple were not even allowed to meet each other. They continued meeting however without the knowledge of others. Being disappointed in love and feeling frustrated, Roger decided to escape the situation and sign up for overseas military duty. When this did not materialize, he set out for South America on the ship La Pauline on the 1st of March, 1853. 
Disappearance At Sea?
La Pauline arrived at Valparaiso in Chile on the 19th of June, 1853, where he received a letter stating that his father had succeeded the Tichborne baronetcy as the 10th baronet after the death of his uncle, Sir Edward, in May.
Roger spent about 10 months in South America in total. During the inland travels, he visited a number of small towns in Melipilla, southwest of the capital of Santiago. Towards the end of 1853, he returned back to Valparaiso.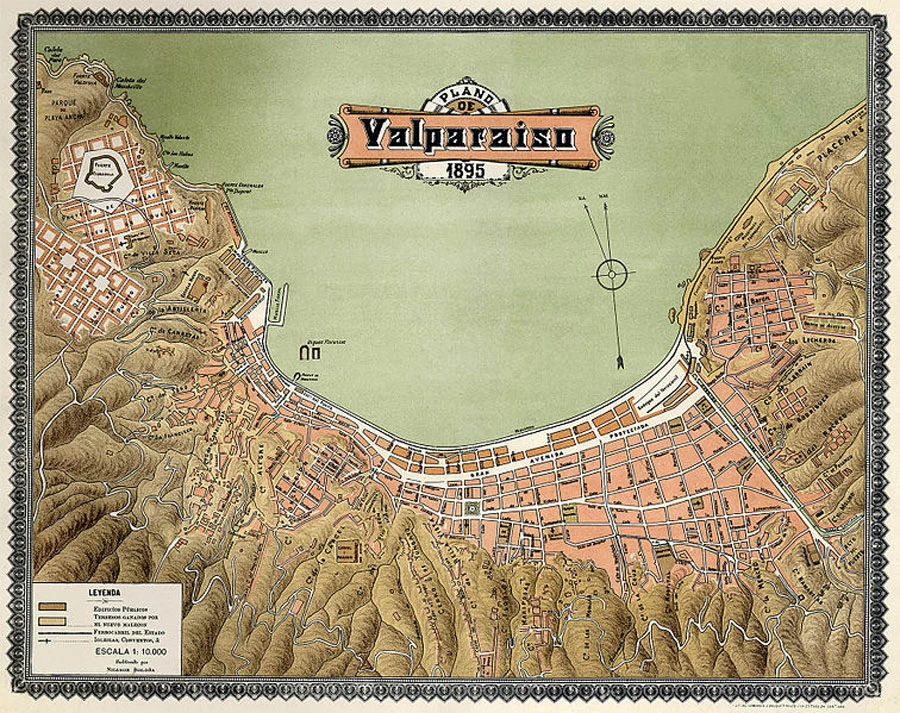 In a letter to his aunt, he had mentioned that he would be continuing his travels, going to Brazil, Jamaica, and Mexico. In April 1854, Roger Tichborne was sighted for the last time while waiting for a sea passage in order to travel to Jamaica. 
Even though he did not have a passport, he was able to find a berth on a ship named Bella that was sailing to Jamaica on the 20th of April, 1854. However, just four days later, the ship was wrecked, and no survivors were found.
The Tichborne family was informed that Roger was lost in the shipwreck, and all assumed him to be dead in the unfortunate accident. As a result, when his father died in June 1862, Roger's younger brother Alfred became the 11th baronet Tichborne.  
The Rumors Begin
But there was a persistent rumor that survivors of the wrecked ship Bella had been picked by another passing ship and dropped in Australia. While all other family members had accepted the death of Roger, his mother still had a hope that his elder son was still alive, and these rumors further increased her belief that Roger was not dead.
In February 1863, Lady Tichborne started placing advertisements in different Australian newspapers with the hope of finding her missing son. She even declared a reward for the person who would provide information of the whereabouts of Roger.
The advertisements included detailed information about the last voyage of Roger in the ship named Bella. They also offered a description of Roger a tall man, with blue eyes and light brown hair. 
Enter The Claimant
In October 1865, ten years after the disappearance of her son and after more than two years of advertisements, Lady Tichborne got her very first clue. During a bankruptcy examination, Thomas Castro, a butcher from Wagga Wagga of Australia, had revealed some interesting facts.
Castro explained to the court that "Castro" was not his real name, that he owned properties in England, and had luckily survived a shipwreck. Moreover, he also smoked a pipe on which the initials "RCT" were engraved. These were Roger's initials. 

When asked by an attending lawyer who saw the advertisement in the Australian newspaper, Thomas Castro confirmed that he was the long-lost Roger Tichborne. This information was passed to Lady Tichborne, who started corresponding with him.
While Castro was a little cautious when answering a number of questions, Lady Tichborne was quite convinced that he was her son. Some experts believe that despite the lack of proper proof, she wanted to believe that her son was alive, particularly after she lost her other son Sir Alfred in 1866. 
Soon, Thomas Castro came to be popularly known as "the Claimant." According to Castro, when the Bella sunk, he was rescued by another ship named Osprey that was on its way to Melbourne. Later, he relocated to Australia and became a butcher in the Wagga Wagga. However, the claimant was not very clear about the reasons for which he did not contact his family members and chose to stay back in Australia. 
After speaking with Lady Tichborne, Thomas relocated to Sydney and started to make plans to go back to England. In order to do so, he started borrowing money for travel, using the name of the Tichborne family. Thomas even wrote a will, about which a number of people were quite suspicious.
What surprised people was the contents of the will. In it, he named a number of properties of the family that did not actually exist. Moreover, Thomas mentioned his mother's name as "Hannah Frances," which was incorrect: the mother of Roger, with whom he was corresponding, was Henrietta Tichborne. 
When the Claimant was in Sydney, he met two former servants of Tichborne, who were among the people who knew Roger well. One of them was Michael Guilfoyle, a gardener, and the other one was Andrew Bogle. Both of the servants believed that Thomas was Roger.
But still, accepting Castro as Roger was a little difficult for people. If he was actually Roger, then he had gained a lot of weight within the 10 years. Roger was very thin before leaving for South America. However, after a decade, he weighed about 200 pounds.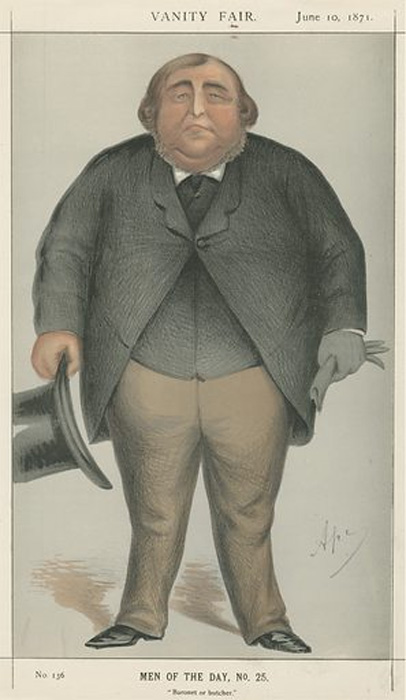 Nevertheless, Castro was finally successful in raising the funds from England. He then set out for England from Sydney along with his wife and children on the 2nd of September, 1866. 
The Reunion
When the claimant reached England, he tried contacting Lady Tichborne. However, she was in Paris at that time. He then went to East London and tried to find a family called Orton. They were also not available as they had relocated from that location completely.
While speaking to a neighbor, he had said that he was the friend of a man named Arthur Orton, who was described as a rich man in Australia. Eventually, Lady Tichborne returned from Paris and Thomas was able to meet her. She immediately accepted that he was her son, and declared a monthly allowance of £1,000 for him. 
Support and Doubt
The claimant acquired a number of supporters in the Tichborne family. Edward Hopkins, the family solicitor, and J.P. Lipscomb, the family doctor, both recognized him as Roger. Lipscomb even conducted a medical examination in which he found out that the claimant had a genital malformation that Roger also had.
Many people believed him to be Roger, as he was able to recollect some small details of his early life, such as the fly fishing tackle that he used. He also identified certain specific clothing and remembered the name of the family dog. A number of soldiers who had served with Roger in the Dragoons also accepted Thomas as Roger.

However, there were many others who did not accept the fact that Castro was Roger. For a start, every other family member other than Lady Tichborne considered him to be a fraud. For this reason, they gave the title of the 12th baronet Tichborne to Henry Alfred, the infant son of Alfred Tichborne. 
There were other details that suggested that he was an imposter and not Roger. One of the most notable facts was his constant grammatical errors and misspellings, which would not be expected of the highly educated Roger.
The claimant also lacked a French accent, and did not even speak the French language. He also could not recognize the handwriting of his father and was not able to recall anything about his boarding school. Moreover, before leaving for South America, Roger had left a package. But the claimant was not able to say what was inside that package. 
In response to the suspicions of people due to these inconsistencies, he claimed that the shipwreck had traumatized him and affected his memory significantly, leaving him unable to recollect a number of things. As Lady Tichborne believed Thomas to be her son, others could not do anything about it.
But in 1868, Lady Tichborne died, and his support within the family died with her.
The Trials Of The Claimant
In May 1871, a civil suit was brought to establish the Claimant as Roger Tichborne, and therefore heir to the Tichborne titles and lands. The investigators who were a part of the case had conducted a thorough investigation about his life in Australia.
During the search for the truth, they have collected several pieces of evidence that indicated he was actually Arthur Orton, a butcher's son from England and the man he claimed to have been searching for when he first arrived.

It was believed that he had relocated to Australia in order to earn a living. The investigators assumed that most probably the Claimant would have seen the advertisements published by Roger's mother. He must have seen it as a lucrative opportunity to enhance his living standard. 
During the trial, Castro avoided answering any questions relating to his relationship with Orton. He denied the fact that Arthur Orton and Thomas Castro were the same person. Later, it was found out that Tichborne had a distinctive tattoo that Castro did not have. 
The tattoos seemed to be damning evidence, and the case for the Claimant collapsed. Soon, a criminal trial was started in order to determine whether Castro had committed perjury. The case is known to be one of the longest legal cases ever in the English Court, lasting for about 188 days.
Evidence even showed that the handwriting of Thomas matched with that of Orton and not Tichborne. Finally, the jury found Thomas to be guilty. He was given a prison sentence of 14 years. However, he served 10 years of imprisonment. In 1898, the claimant died and was buried like a pauper.
A Footnote: Is He Popenjoy?
The story of the Claimant was a sensation in Victorian England, and caught the imagination of the public. The English novelist Anthony Trollope fictionalized the story in his novel Is He Popenjoy, published in serial form alongside the developing case.
Trollope was denied a clear answer to his story, however. In 1871 he set sail for Australia, and was required to leave the finished draft of his novel for publication in his absence. But the trial was still on-going at that point, which may have caused the maddeningly vague end to his story.
The truth remains elusive for us as well as for Trollope. Whether Roger Tichborne died in the shipwreck and an imposter staged a breathtaking cover-up, or whether he survived only to be disinherited, still remains a mystery for all. 
Top Image: Roger Tichborne, and the Claimant. Source: Thomas Helsby / Public Domain; Unknown Author / Public Domain.
By Bipin Dimri