The Olmec Civilization is one of the least understood and most mysterious in the ancient world. Known for their colossal stone head sculptures, they first emerged in the Gulf of Mexico near present-day Tabasco and Veracruz in 1600 BCE. They subsequently became a dominant agricultural and trading power.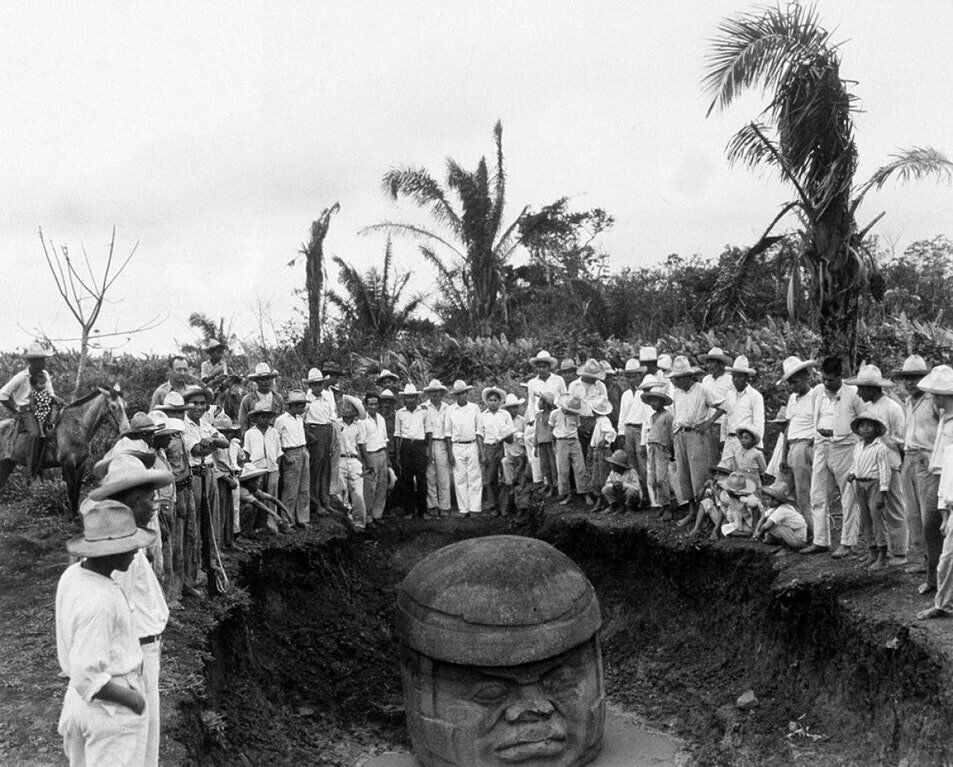 The Olmecs flourished for the next 1200 years, spreading throughout southern, western, and central Mexico and present-day Guatemala. Eventually, neighboring cultures absorbed them. Although they virtually disappeared from the historical record, it's still likely that their cultural traditions survived in later civilizations like the Maya and the Aztecs. 
Modern historians credit this culture with innovations such as the first writing system in the western hemisphere, the calendar, the mathematical concept of zero, and the Mesoamerican rubber ball game. 
A Civilization Emerges
One of the biggest mysteries about the Olmec Civilization is what they called themselves. The word "Olmec" is a Nahuatl word from the later Aztec Civilization (1428-1521 CE). The name means "rubber people," or people from the rubber lands. It refers to their ability to cultivate rubber from the latex of the Panama rubber tree. 

Agriculture powered their initial rise. The region where the Olmecs first came to prominence is comparable to the Fertile Crescent of Mesopotamia. In other words, it is a region where ecological factors combined to create ideal conditions for growing crops. 
In the lowland regions of modern-day Tabasco and Veracruz, Mexico, the climate is humid. Rainfall is plentiful, and the soil is rich. The fertile area allowed the early Olmec society to grow corn and beans so plentifully that it led to agricultural surpluses. The abundance of food allowed the population to flourish. 
It's likely that as the populations grew, land became more and more valuable. The wealth created a stratified class structure, with affluent landowners at the top. A series of powerful rulers likely governed the civilization. 
San Lorenzo Tenochtitlán
The Olmecs were a Neolithic culture, and agricultural surpluses also allowed for a class of artisans to emerge. They were prolific makers of pottery, sculpture, stone tools, and figurines. 
Around 1500 BCE, the Olmecs first settled the city of San Lorenzo Tenochtitlán. It is one o two major Olmec cities throughout their existence. Situated on an island in the middle of the Coatzacoalcos River, they built their city on an elevated ridge that protected crops from flooding. Archaeologists believe San Lorenzo's highest population was around 1300 people. 
You may also like: Clovis People and their Culture
During the Early Formative Period (1500-900 BCE), San Lorenzo became an important trading center that further enriched the Olmec Civilization. Archaeological excavations discovered several items not native to the region. These include jade, obsidian, serpentinite, basalt, and trade goods like feathers, pelts, and seashells. 
Religion & Culture 
Currently, no known Olmec religious buildings have yet to be discovered. Even so, archaeologists have found several buildings on Olmec sites that probably served religious purposes. As a result, they provide archaeologists a partial understanding of Olmec religious beliefs. 
Five Obscure Ancient Civilizations
Most likely, the Olmec religion believed in a cosmos consisting of three parts: the Underworld, the Earth, and the Sky. The Olmecs probably had a shaman class who would lead religious rituals. Archaeologists have also speculated that the Olmecs may have practiced ritual bloodletting and human sacrifice. A bog at El Manatí was most likely an Olmec sacrificial site in use from 1600 to 1200 BCE. Archaeologists there have discovered offerings like wooden sculptures, rubber balls, and infants' bones.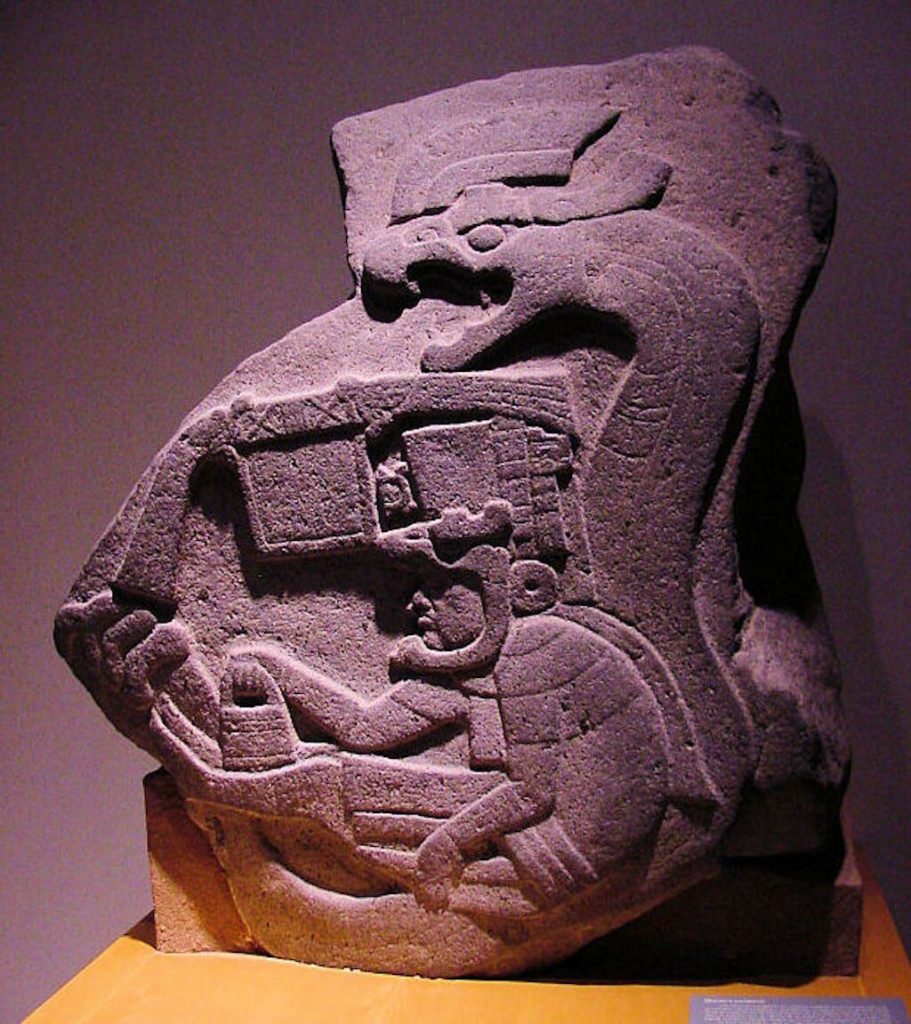 Archaeologist Peter Joralemon has identified at least eight distinct Olmec deities. The original names for these gods are lost in time but are commonly referred to as:
Olmec Dragon
Bird Monster
Fish Monster
Banded-eye God
Water God
Maize God
Were-jaguar
Feathered Serpent
Subsequent Mesoamerican civilizations would worship versions of these gods. 
Colossal Heads
The Olmecs are most known for their colossal heads, with seventeen stone sculptures discovered to date. They would first transport enormous quantities of basalt for distances of up to 100 kilometers. However, their method for doing this is currently unknown. Sculptors would then carve the colossal heads out of a single boulder, which can be up to three meters tall. 

The enormous stone heads often have similar features, like fleshy and partially open lips, heavy eyelids, and prominent chins. Although these sculptures' purpose is also unknown, archaeologists have theorized that they represent Olmec rulers or possibly players of the Mesoamerican ball game. 
La Venta
Around 900 B.C.E., San Lorenzo began to decline in prominence. As a result, the city-state of La Venta became the focal point of the Olmec Civilization. La Venta flourished during the Middle Formative Period (800-400 B.C.E.), with a population of about 18,000 at its highest point.

La Venta consisted of mainly wooden and clay structures, so most residential buildings haven't survived. But archaeologists have discovered numerous sculptures and religious icons made of stone. These artifacts make La Venta one of the most important archaeological sites in pre-Classical Mesoamerica.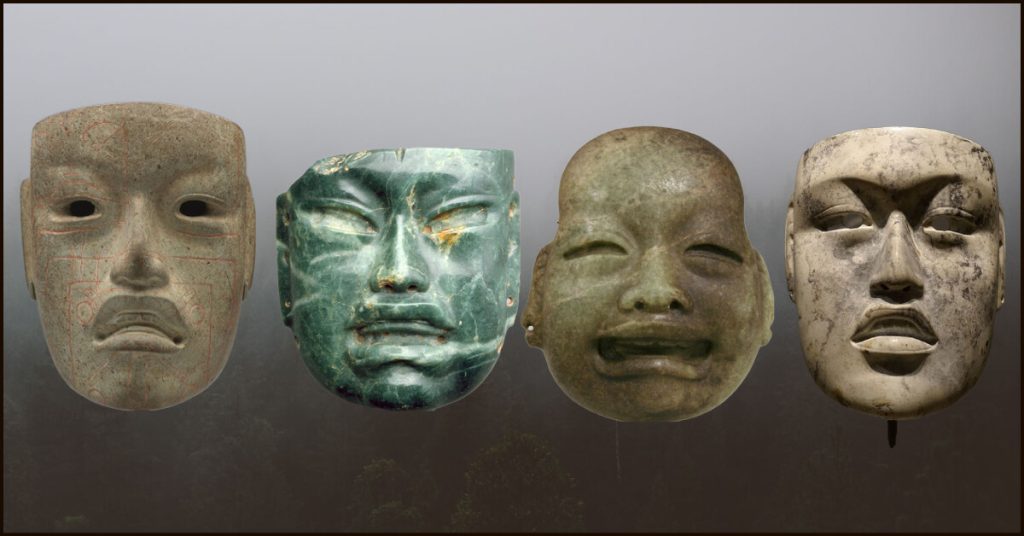 Also of interest is the Great Pyramid which dominates the city. This structure, constructed entirely out of clay, stands 33 meters tall and thought to be the largest Mesoamerican building from this period.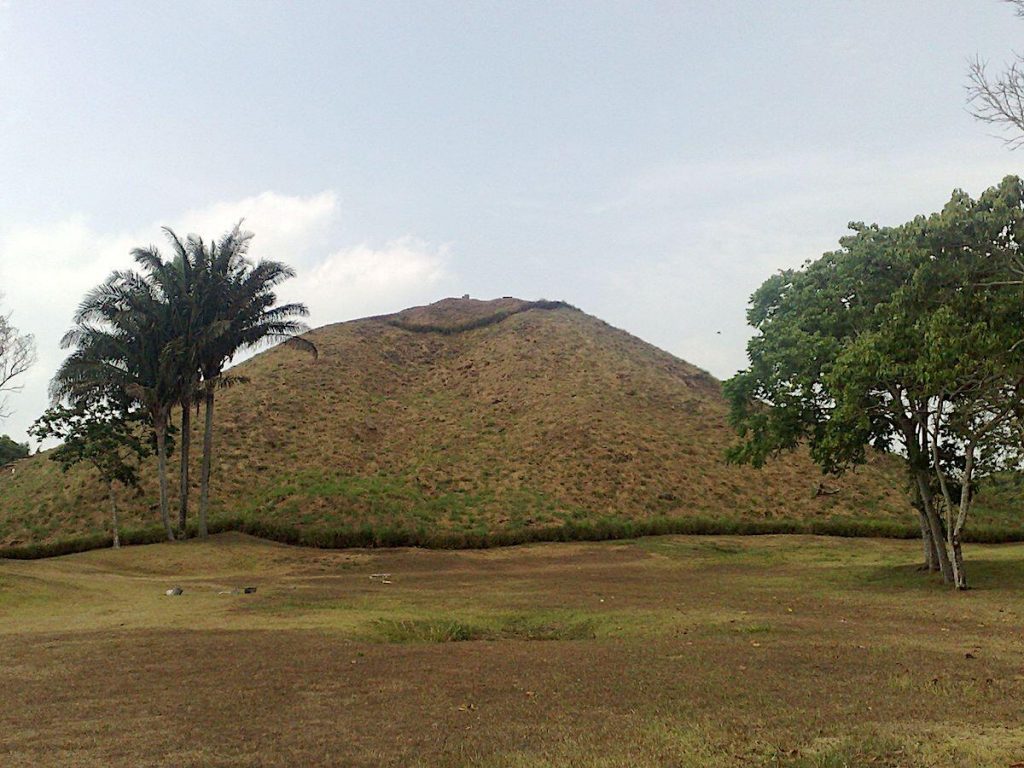 However, La Venta began to decline around 400 BCE, marking the end of this civilization in its original form.
Decline and Subsequent Discoveries
The cause of this decline is unknown. However, Archaeologists speculate the cause as a mix of factors like war and agricultural shortages caused by flooding or volcanic eruptions. 
But they didn't disappear entirely. Around 400 BCE, they began to transform into what's known as the Epi-Olmec culture. Centered around Tres Zapotes, the Epi-Olmecs survived on subsistence hunting and farming. Additionally, they had no trading network comparable to their ancestors. 
Similarly to the Minoan civilization from present-day Crete, much about this culture remains unknown. However, archaeologists continue to make discoveries that shed light on who they were and how they lived.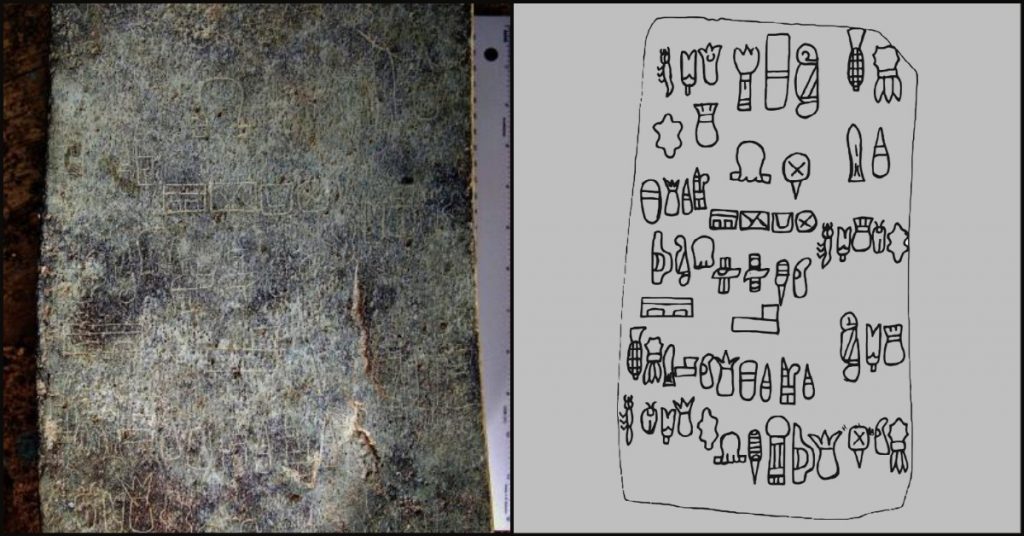 In the early 1990s, construction workers building a road in Veracruz discovered an ancient serpentinite tablet called the Cascajal Block. It contains the earliest known example of Olmec writing. Carved around 900 BCE, the Cascajal Block contains 62 glyphs in 28 different patterns. Although researchers believe the block follows grammar and syntax rules, they cannot yet decipher these glyphs. However, they theorize that the tablet could have had legal, commercial, or religious use. 
Barring any breakthrough discoveries, this ancient mesoamerican culture will remain a tantalizing mystery.