Frank Lentini was one of the most famous circus sideshow performers of the early 20th century. Born with three legs—and a bit more, which we'll discuss below—Frank toured with every significant traveling circus of his time, including the Ringling Brothers, Barnum and Bailey, and Buffalo Bill's Wild West Sideshow.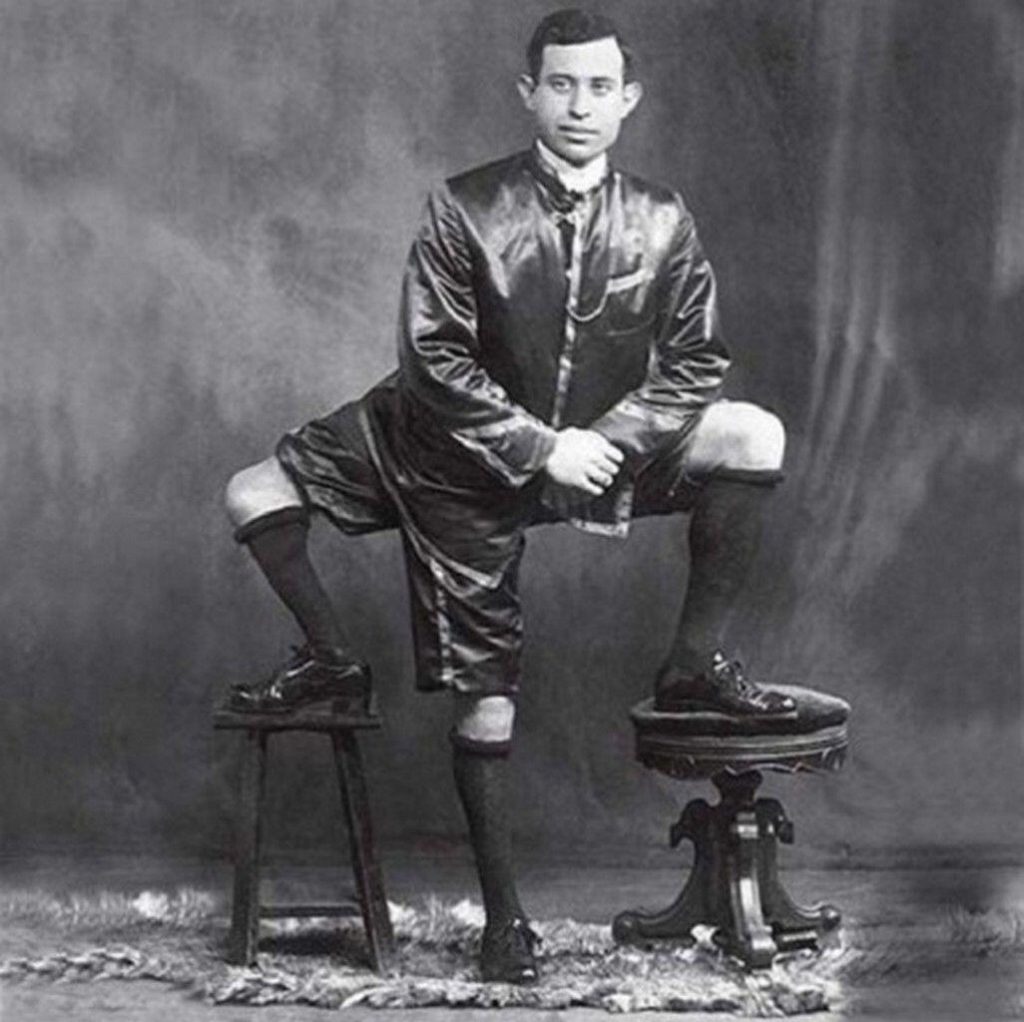 Frank entertained audiences with his tricks and routines for forty years. Along the way, he also became an unlikely advocate for sexual health. After a long and successful career, Frank and his partner spent their final years in Gibsonton, Florida, the famed town where sideshow performers spent their winters. At the time of his death, his fellow sideshow performers had so much respect for him that they nicknamed him "The King." 
An Unusual Baby
Frank was born Francesco Lentini on May 18th, 1889, in Rosolini, Sicily. He was the fifth of twelve children. Although later known as "The Three Legged Man," Frank actually had several additional body parts. These included a full-sized leg extending from his right hip, another foot protruding from his third leg's knee, and a second set of male genitals.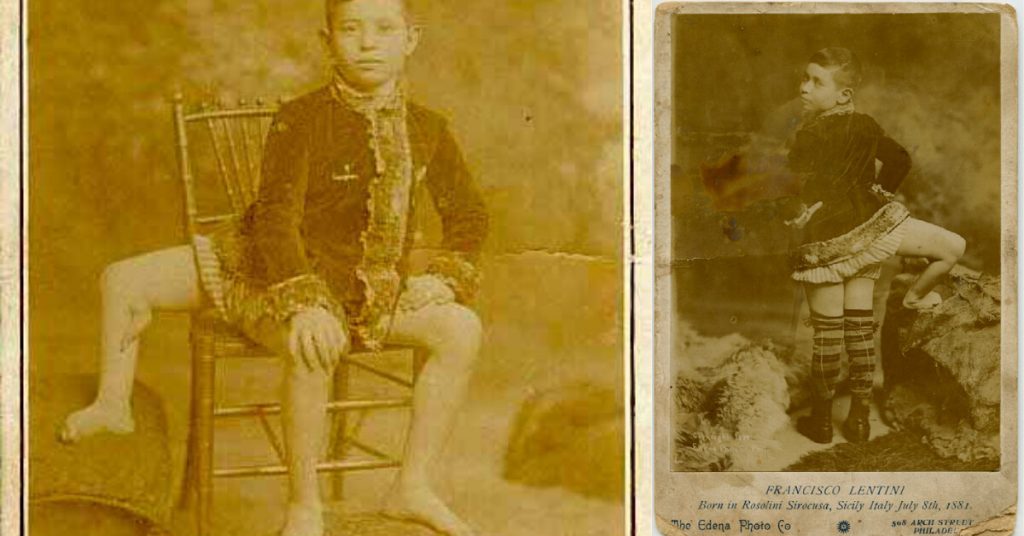 At four months old, his parents, Natale and Giovanna, took him to a specialist to determine the possibility of amputating his third leg. However, the specialist determined that Frank was, in fact, conjoined to a parasitic twin. His third leg was attached to his spine, making it impossible to remove. 
Frank's appearance shocked everyone. Neighbors nicknamed him "u maravigghiusu" or "the marvel," as well as "little monster." Due to the stigma, his parents sent him to live with his aunt and uncle for a time. 
At one point, his relatives brought him to a home for disabled children. Frank noticed that these children never complained about their disabilities. These disabilities included deafness, blindness, and physical deformities. Frank later said: 
The visit to that institution, unpleasant though it was because of the misery I saw there, was the best thing that ever happened to me…From that time to this, I've never complained. I think life is beautiful and I enjoy living it. 
 Gradually, the young Frank Lentini adjusted to his unique body. He couldn't walk on his extra leg, but he eventually learned to straighten it. Frank learned how to run, jump, ride a bicycle, ice and roller skate, and even swim. He would later say his extra leg gave him an advantage in the water, acting as a rudder. 
Frank Joins The Circus
Most of Frank's biographical information comes from his circus act. Onstage, Frank would routinely tell his life story. But like many early 20th-century circus performers, the exact details of Frank's life are difficult to determine. But eventually, Frank's parents took him back in. A traveling puppeteer named Vincenzo Magnano discovered the young Frank. Mangano convinced Frank's parents that their son could have a career as a circus attraction. With $30 to their name, Natale and Giovanna moved their son to the United States. He made his way to Bridgeport, Connecticut, home of the winter headquarters of the Barnum & Bailey circus.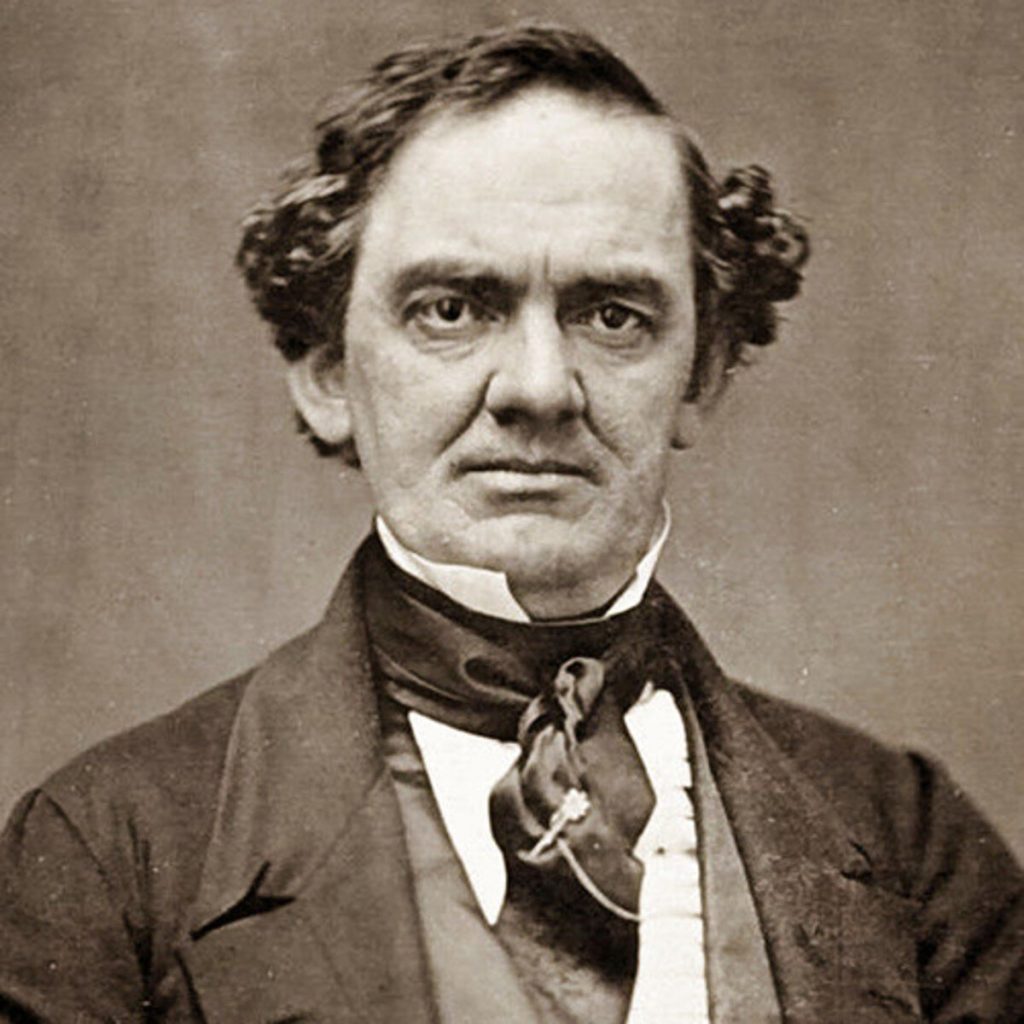 At the time, P.T. Barnum was already exhibiting a three-legged man, the German-born George Lippert. But Frank soon eclipsed Lippert in popularity. While he was still a boy, Frank began touring with the Ringling Brothers. In 1906, he debuted with P.T. Barnum's circus at Madison Square Garden. Promotional posters called him The Three Legged Sicilian, The Greatest Medical Wonder of All Time, or just The Great Lentini.
The Great Lentini 
When Frank Lentini joined the circus, he quickly became one of America's most popular sideshow performers, along with The Bearded Lady, General Tom Thumb, and The Elephant Man. 
Today, we would consider the practice of exhibiting people with physical deformities to be exploitive. But the circus offered Frank and other sideshow performers not just the opportunity to make a living but also to become a celebrity.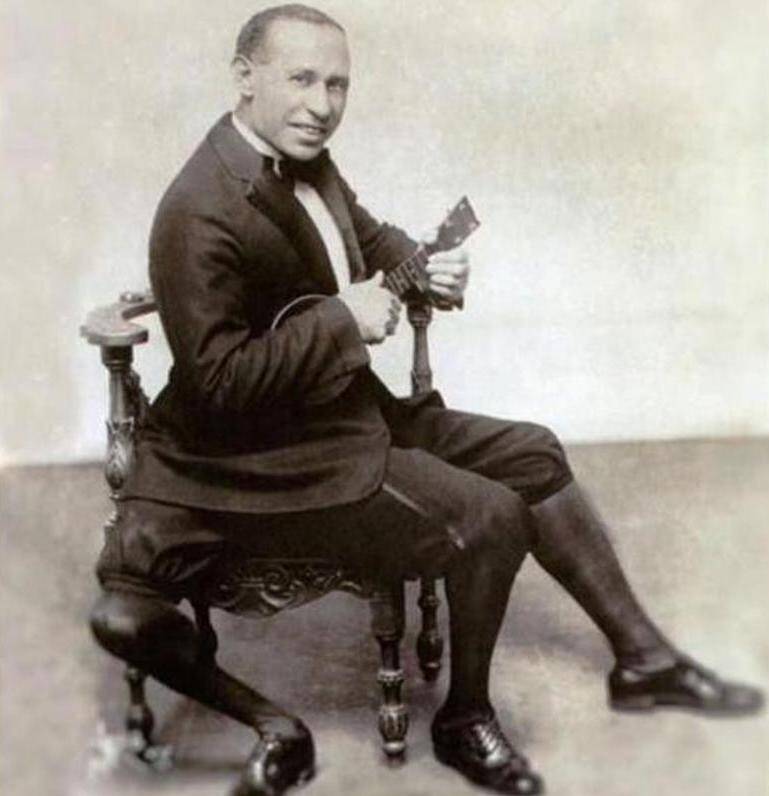 As an adult, Frank Lentini weighed 175 lbs. He claimed his extra body parts accounted for 25-30 lbs. he liked to say that he ate 15% more food to fuel his extra appendages. Onstage, Frank would display his unique body and demonstrate his abilities. He joked that he was the only man who never needed his own chair and then sat on his third leg like a stool. The highlight of his act was using his third leg to kick soccer balls into the crowd. 
His Act
Frank also possessed a charming personality and a quick wit. A majority of his act consisted of Q&A sessions in which curious fans ask about the realities of living with a third leg. When one audience member asked how Frank bought shoes, Frank responded: 
I buy two pairs and give the extra left shoe to a one-legged friend. So, you see, every time I buy a pair of shoes I really do a good deed along with it!
In 1907, when Frank was 18, he married a Massachusetts woman named Theresa Murray. They would have four children, all of them healthy. Fans were naturally curious about Frank's reproductive capabilities. 
You May Also Like: Grady Stiles – The Evil Lobster Boy
At his shows, Frank sold a six-page pamphlet that told his life story and gave advice on having a healthy sex life. In the pamphlet, Frank advised pregnant women on a healthy diet. He condemned adultery and promiscuity. And he discussed causes and treatments of various sexual dysfunctions, among other subjects. 
Greatest Showman
During his career, Frank toured with every major circus in America. He became so successful he even toured as his own headlining act. He became a U.S. citizen at age 30. In 1935, Frank and Theresa separated. He lived with another woman, Helen Shupe, for the remainder of his days. 
Later Life
Frank and Helen eventually moved to Gibsonton, Florida. Frank suggested the name for one of Gibsonton's most popular restaurants, Giant's Fish Camp. It was owned by "The World's Strangest Married Couple," Al and Jeanie Tomaini, who stood at 7'4″ and 2'5″ respectively.

His career would span over 40 years before he officially retired, but he continued touring for the rest of his life. In 1966, while touring with the Walter Wanous Side Show, Frank was hospitalized in Jackson, Tennessee. On September 21, 1966, Frank Lentini died of lung failure at the age of 77.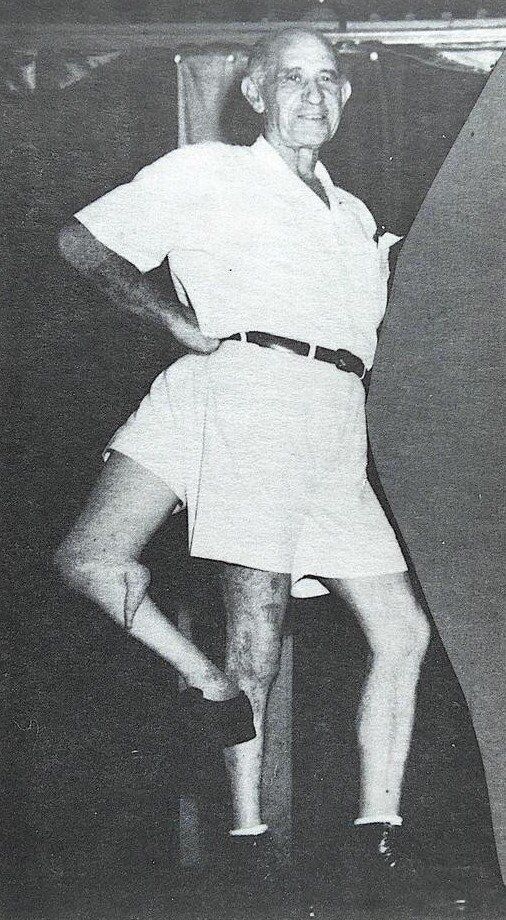 Recognition From an American Rock Band
In 1995, Alice in Chains released a self-titled album with a three-legged dog on the cover, nicknamed "The Tripod Album." The band used a photo of Frank for the back cover, introducing him to a new generation of curiosity-seekers.