Yuri Alekseyevich Gagarin forever put his name into the history books on April 12, 1961, by becoming the first man to circumnavigate Earth orbit in an artificial satellite. As the story goes, the Soviet fighter pilot turned Cosmonaut became an international celebrity after piloting his spacecraft, Vostock 1, once around the Earth and safely landing back in the Soviet Union. Case closed, no mystery there. However, the Italian brothers Achille and Giovanni Judica-Cordiglia heard many mysterious transmissions on their HAM radio that sounded like Soviet space missions gone awry. Why didn't the Russians report those failures? Is it possible that the Russian government lost Soviet cosmonauts and swept the deaths under the rug?

[blockquote align="none" author="Thomas Ellis"]Amateur radio enthusiasts got in on the act; the Judica-Cordiglia brothers from Italy achieved considerable notoriety with their repeated stories of intercepting Lost Cosmonaut transmissions. They managed to parlay their fame into a game-show performance where they won a trip to the US to visit NASA facilities.[/blockquote]
Italian Ham Radio Picks Up Strange Events
The Italian brothers had no intrinsic input into either Soviet or American space programs. Instead, they were ham radio operators that claimed modest fame by picking up early Soviet space communications on their equipment. Signals from Sputnik meant for Soviet Mission Control also ended up broadcasting across many frequencies. The brothers apparently also picked up the heartbeat of Laika, the Soviet dog that went into space in another early Russian success.
You May Also Like: Why Did So Many Mars Missions Fail?
Early in 1961, the brothers received another transmission which, according to their cardiologist father, was the sound of someone in the midst of a cardiac arrest. They didn't hear any words, just someone's labored breathing and a heartbeat that appeared to be declining. The Russian Federation made an official announcement two days later that an "unmanned" probe had failed to properly re-enter Earth's orbit. The Cordiglia brothers were on hand to record and participate in Gagarin's moment of history, albeit in a small way. Their pride must have been buoyed immensely by hearing Gagarin's voice from low orbit, but it wasn't to last for very long.
The Female Voice
A month later, they picked up another Soviet transmission that was made by another Cosmonaut, only the voice this time around was a female one. The lads must have been horrified by what was said and unable to do anything but listen.
Come in… come in… come in… Listen! Come in! Talk to me! I am hot! I am hot! Come in! What? Forty-five? What? Fifty? Yes. Yes, yes, breathing. Oxygen, oxygen… I am hot. This… isn't this dangerous?

 Transmission begins now. Forty-one. Yes, I feel hot. I feel hot, it's all… it's all hot. I can see a flame! I can see a flame! I can see a flame! Thirty-two… thirty-two. Am I going to crash? Yes, yes I feel hot… I am listening, I feel hot, I will re-enter. I'm hot!
At first, the voice was a calm and professional one but grew more and more desperate with each passing comment. This transmission ended with the assumption that another attempt at re-entry failed.
Fading SOS
An East German radio observatory announced that on November 28, 1960, they had intercepted a strange radio transmission on Soviet frequencies that both brothers were eager to hear for themselves. When they tuned in, what they were listening to unnerved them. The signal appeared as though it was a hand-keyed SOS message that was becoming fainter and fainter. If what was heard was genuine and accurate, then it would seem as though a manned Soviet probe had suffered some sort of malfunction and drifted further and further from safety.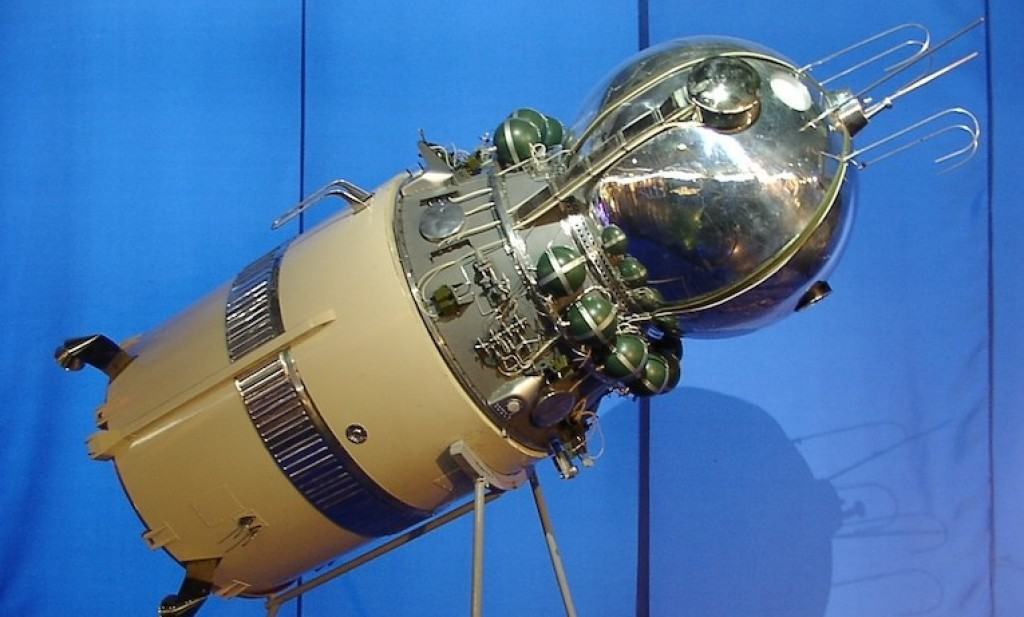 Ground Failures
Even with its Cold War reputation, the Soviets did admit to a series of accidents in the early days of space exploration that proved fatal. Most, if not all, were incidents that occurred on the ground. But there appear to have been some lost Soviet cosmonauts that they didn't want to talk about. Gagarin gets the credit for becoming the first person to achieve stable Earth orbit and return safely. However, there are those who even doubt this.
You May Also Like: The Anomalous Norwegian Sky Spiral
Some insist that the true pioneer of the space race is actually Vladimir Ilyushin. Ilyushin was another Soviet fighter pilot who supposedly reached Earth orbit about a week before Gagarin. However, a malfunction in his capsule's navigation systems meant he returned to Earth in China and not Russia. The Chinese took him prisoner and kept him captive for an entire year. Since Soviet launches were regularly conducted in secret, his entire mission was treated in the same way.
More Secrets and Lies
Another documented cover on the part of the Soviets involved the nature of Gagarin's landing. The international organization that established standards for aviation and aerospace achievements was The Fédération Aéronautique Internationale (FAI). Their rule was that an astronaut must land back on earth in his spacecraft. The FAI felt that this would help to propel the advancement of the technology to make sure they had braking mechanisms in place for a safe landing.
However, Gagarin's craft, Vostok, did not have that ability. But when the Soviet government submitted their documents to the FAI prior to the mission, they omitted this detail. When Gargarin landed, the fact that he had ejected out of his spacecraft was kept a secret for four months. Ultimately, the FAI held a hearing about the matter and amended its rules. Today, Gagarin is still technically the first man to conclude a successful space flight.
A Cosmonaut Conspiracy?
As a result of the ongoing secrecy, purported deaths, and lies, the Lost Soviet Cosmonaut Conspiracy developed. Even Gagarin himself was the subject of some conspiracy theories. Supposedly, after his monumental achievement in space, Yuri was in a plane crash that claimed his life in 1968. According to declassified documents, the KGB conducted one of four investigations into the cause of the crash. Among the theories were a bird strike, mid-air collision, and oxygen deprivation due to an open-air vent being inadvertently left open by a previous crew. Subsequently, the KGB concluded that inaccurate or outdated weather data had a factor in the crash, and they criticized the airbase personnel. But the faith of the international community was waning, and they did not know what to believe anymore.
How Many Lost Soviet Cosmonauts Were There?
The space race was a dangerous challenge between the U.S. and the Soviet Union that pushed engineers and technology to their limits. This was a time during the Cold War when it might not have been so easy to admit to the inevitable failures of getting into space and back. Therefore, there may have been any number of cover-ups, and the distrust between countries exacerbated the stories. The reality is that there is no concrete evidence that they covered up deaths. But if there were any lost Soviet cosmonauts, those brave individuals received no memorials, no posthumous awards or recognition. They simply burned up and died or faded away into space and into history without accolade.
Sources:
Ellis, Thomas. "Ivan Ivanovich and the Persistent Lost Cosmonaut Conspiracy." National Air and Space Museum, March 23, 2017.
Lewis, Cathleen. "Why Yuri Gagarin Remains the First Man in Space, Even Though He Did Not Land Inside His Spacecraft." National Air and Space Museum, March 22, 2017.
The StarChild Team. "Yuri Gagarin." NASA. Accessed October 30, 2019.