While many of the outer planets have only been discovered more recently, ancient civilizations were fascinated with the inner solar system. Many of the first astronomers were passionate about Mars. However, NASA's ability to get a probe there had proven to be a bizarrely daunting task. The media created the term "The Great Galactic Ghoul" to describe a goblin living on Mars and seemingly sabotaging NASA's every effort to reach the Red Planet.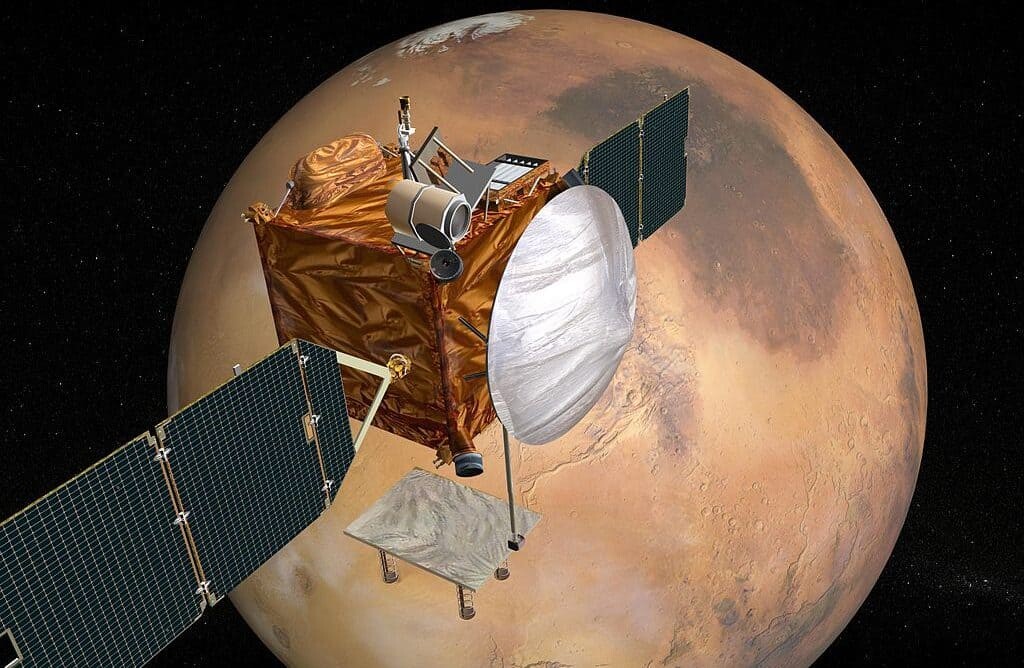 The phrase "Galactic Ghoul"or "Great Galactic Ghoul", referring to a fictitious space monster that subsists on a diet of Mars probes, was coined in 1997 by Time Magazine journalist Donald Neff, and is sometimes facetiously used to "explain" the recurring difficulties.
Related: Is There Life on Mars: NASA's 60-Year Quest
Technology is still catching up with humankind's curiosity. The last 60 or so years have seen plenty of probes and spacecraft make their way to the Red Planet. In the earlier days of exploration, there were significant growing pains. Statistics suggest that only a third of all missions sent to Mars were successful. Scientists can't fully understand why the other two-thirds failed. To NASA and the Soviet Union, this went beyond all expectations. While Mission Control expected at least some failures, the sheer volume of unsuccessful launches was a cause for concern.
Scientists joked that something on Mars didn't want us to discover it and interfered with our efforts. Of the missions that have made it to Mars, plenty of images show a whole host of features and formations that initially defied explanation. Mars landers sent back images of "The Face," Sphinx-like structures, pyramid-shaped features, possible microbial fossils, and strange lights. Scientists have since proven that the topographical images are all-natural. However, at one time, they were a great mystery and enhanced the urban legend of the Great Galactic Ghoul.

Failed Mars Missions Mount
The long list of failed Mars missions began with the first six probes sent there. All but one of these were Soviet missions that would fly by the planet. Several of these missions broke apart once they reached Earth's orbit. Failures like these might be expected, given that the human race had never tried anything like this before.
The first mission that made it as far as Mars was Mariner 4, NASA's second attempt made in 1964. It sent back 21 images to Mission Control. Russia attempted numerous times to send a probe to Mars but didn't make a successful trip until 1971. Their probe, Mars 2 Orbiter, and Lander, made it to its destination. But the lander was destroyed and no data was received. The Russians assumed that this probe got lost like so many others before it. Subsequently, the Mars 3 mission was the first Soviet success story. The lander touched down. However, it only recorded several seconds of data. On the other hand, the orbiter maintained contact for eight months.
You May Also Like: 10 Interesting Facts About Jupiter
Over the course of the next four years, several missions launched. Two of these missed Mars entirely and are probably still adrift somewhere within the solar system. Mars 7 Lander is probably in solar orbit. In 1975, a breakthrough in Martian exploration came about when NASA sent a pair of probes that made up for all the previous failures. The Viking probes were the first real success story, sending back in excess of 16,000 images, including the notorious Cydonia photos. After Viking 1 and 2, it seemed the Great Galactic Ghoul went back to work. It would be almost 20 years after this that another probe was a success.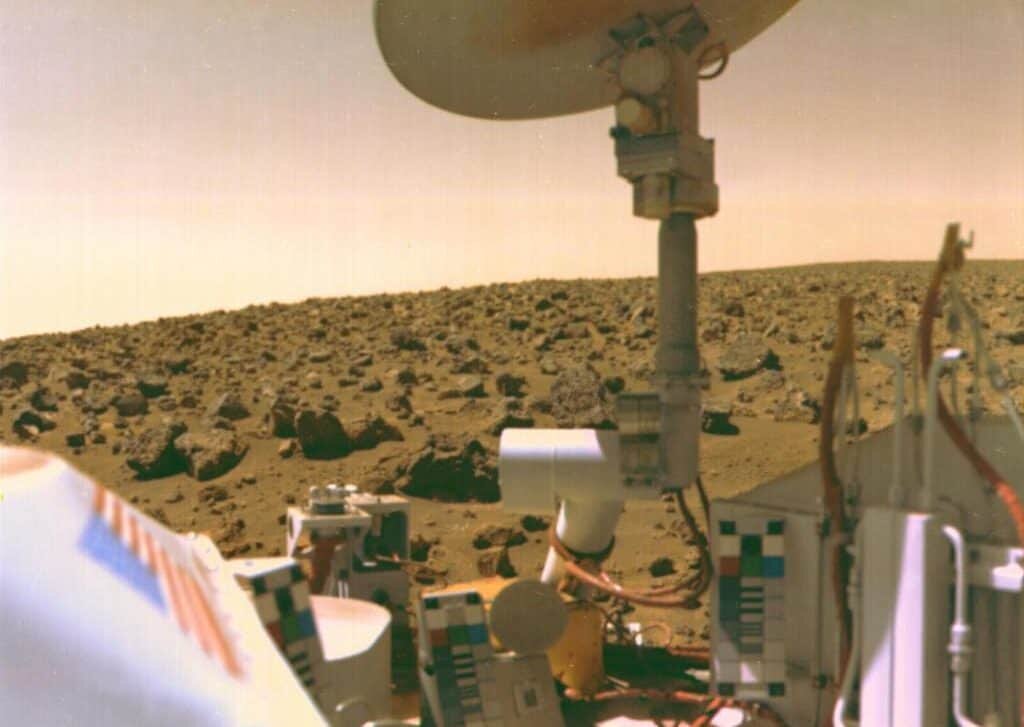 Japan Attempts a Mars Mission
In 1998, a new nation tried their luck with a probe. However, they too suffered a failed Mars mission. The Japanese probe, Nozomi, got lost when fuel problems contributed to the probe's failure to properly insert into Mars orbit. To date, this marked the beginning and end of Japan's efforts to study the Red Planet. Since the launch of Nozomi, both the European Space Agency (ESA) and India have made launches toward Mars. Both were a success. However, the ESA Beagle 2 lander failed to touch down on the surface of Mars. The India probe was the last mission that went to Mars back in 2013.
Mars and The Galactic Ghoul in Action
In the early days of Martian exploration, an idea began to develop that intent was behind these failures. What started as a probable joke quickly gained recognition outside of space agencies, and an entire conspiracy theory erupted behind the so-called Great Galactic Ghoul. There can be little doubt that plenty of unforeseen technical issues plagued NASA's hardware. Other causes could be nothing more than basic human error. This could explain fates that befell certain probes or missions. Some of these historic probes have disappeared completely. The media suggested that the Great Galactic Ghoul ushered them away from Earth's control.
You May Also Like: What Caused the Bootes Void Zone in Space?
NASA launched the Mars Observer in 1993, and when the probe was just three days from arriving, it ceased all transmissions. Officially, the propulsion system sprung a leak and the probe spun out of control as a result. All electronics went into safe mode and no transmissions were possible after this.
Cursed Mars Movies
If there is indeed a curse connected with all things Mars, it extends into the mainstream media. There have been quite a few films made within a Martian setting. Mission to Mars, Red Planet, John Carter and Last Days on Mars never fared well with either cinema-goers or critics alike. The original release of Total Recall and the recent hit The Martian did much better at the box office. The Washington Post credited that latter as "having saved NASA and future space exploration."

Humans vs. The Great Galactic Ghoul
We seem to have moved beyond the terrible twos of space exploration. NASA has recently had many successful missions to Mars. The super high-tech Perseverance launched in July 2020 and is on its way to land in February 2021. The 2011 Curiosity rover is still hard at work on the Red Planet and sends back data on the environment regularly. Insight Lander is also on Mars reading the weather patterns.
The next stage of Martian exploration is, of course, to send astronauts there. These intrepid souls will have to face a whole host of challenges from a logistical and physical perspective. The current estimate is that man will set foot on Mars in 10-15 years time. Hopefully, we have all the Great Galactic Ghoul kinks worked out.
Sources:
Universe Today
Seeker
Seeker