There are many different ways for tomorrow's sensation to achieve their celebrity status. From acting to singing to politics to sport, those that have achieved distinctions have welcomed the adulation of their fans and supporters. To be liked and respected by so many all over the globe must make any celebrity feel good about themselves. It can, in certain cases, also make them feel bad about themselves as well. Not all devotions are welcomed or required. Especially when it comes to Celebrity Stalkers.
For every hundred or thousand fans that declare their adoration, there may be one that takes this support much too far. Celebrity stalkers as they have come to be known, do what they do from a misguided sense of attraction for the celebrity. Communications from these fans often begin innocently enough with fan mail that perhaps asking for a signed photo.
Fortunately for most celebrities, this is where the communication begins and ends. But some take this a step further towards obsession. Most obsessed fans are teenagers who will more than likely adorn bedroom walls with endless posters of their favorite singer or sports personality. As adolescence continues, they tend to grow out of this phase of their life and learn to appreciate their affection for what it is – a belief that the celebrity is the best at what he or she does in public life.
Erotomania
Some adults that continue to decorate their bedroom walls with photos or images of their infatuation can be classified as deranged or dangerous.
There is a condition called Erotomania in which sufferers believe that another person has romantic feelings towards them. An entire delusion is created in which the object of the desire is somehow destined to live with the sufferer. This often leads to the overwhelming desire to make regular contact with the perceived partner, sending presents or even trying to meet them in person.
Most stalkers begin their quest in this way. Only one in ten stalkers suffer from this condition but are equally as dangerous to the subject. Like most other stalkers, preventative steps such as restraining orders are taken as positive actions. They feel connected to the object of their own desire.
Infamous Celebrity Stalkers and their Victims
1. Mark Chapman and John Lennon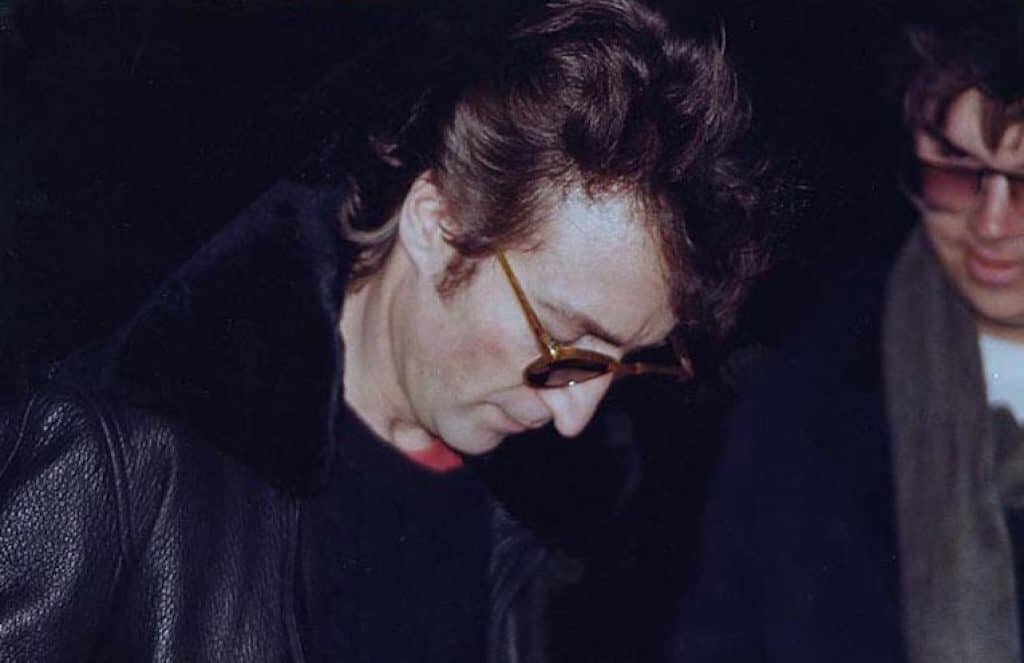 Easily one of the most famous and infamous of all celebrity stalkers. On 8 December 1980, Mark Chapman posed as an ordinary fan outside Lennon's home at the Dakota Building in New York City. As he was leaving for a recording session, Lennon gladly signed Chapman's copy of his new album Double Fantasy.
After several hours inside the recording studio, Lennon arrived back home. It was a little before 11 PM and Chapman was still loitering. Lennon noticed him and apparently recalled him from earlier.
Conflicting reports say that Chapman called out the former Beatle's name and took a combat stance before firing five bullets into the world-famous star. Chapman then patiently awaited the arrival of the NYPD while reading Catcher in the Rye. The murder of John Lennon sent shockwaves around the world.
2. Robert John Bardo and Rebecca Schaeffer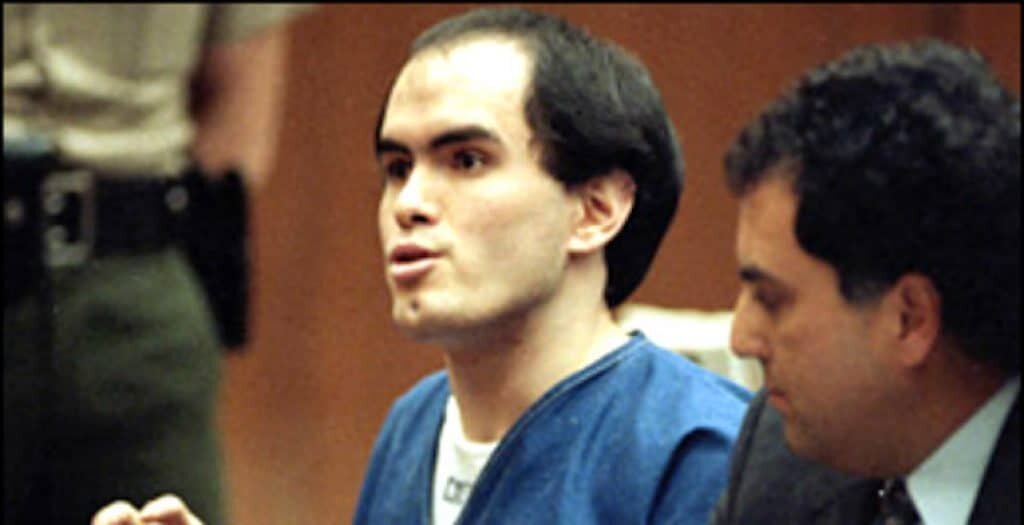 A mere 8 years later, another homicide in Los Angeles put the very serious problem of stalking firmly in the news.  was an up and coming actress that was making her name in a string of television shows. During one of these broadcasts, a man called Robert John Bardo began a three-year obsession with the actress.
Ever since his former obsessive target, Samantha Smith, was killed in an air crash several years before, Bardo latched onto the unsuspecting young woman. When Bardo arrived at the Warner Brothers studio and made efforts to see Schaeffer on the set of My Sister Sam, he was refused access. Angered by this rejection, Bardo returned several weeks later armed with a knife. Once again he was denied access to the star.
Two years after this, in 1989, Bardo became incensed when Schaeffer filmed a bedroom scene with another actor for the film Scenes from a Class Struggle in Beverly Hills. Determined to punish her for this outrageous behavior, Bardo recalled a time from 1982 when another stalked managed to obtain the home address of another actress, Theresa Saldana, from the Californian Department of Motor Vehicles. Bardo did the same in his home town of Tuscon and headed to Hollywood for the third time.
Bardo simply approached Schaeffer's home and shot her in cold blood. Schaeffer's murder led to changes in Californian law. Five years after her untimely death, the DMV was no longer permitted to release personal addresses.
3. Robert Hoskins and Madonna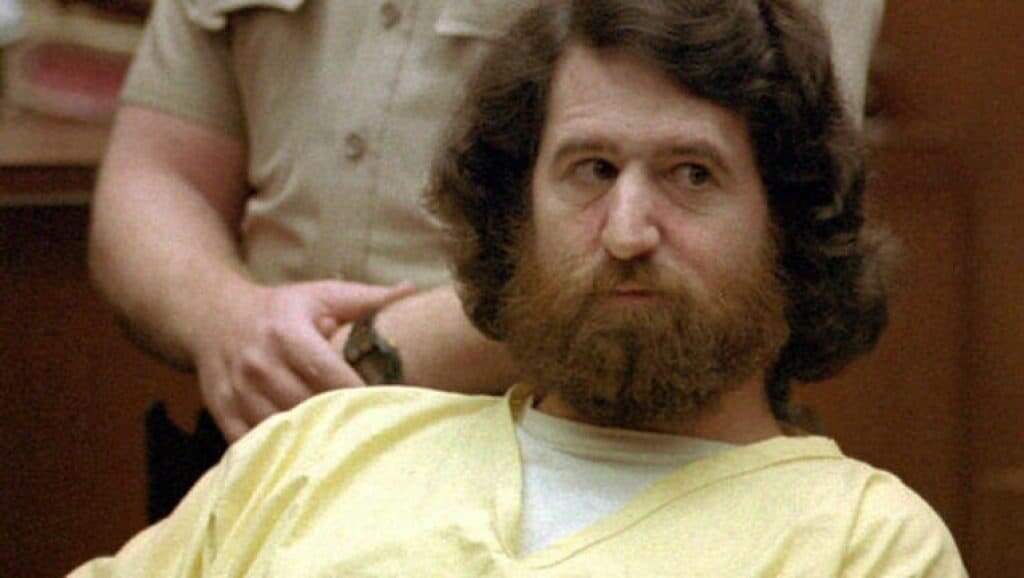 For three decades, the Material Girl has been at the forefront of music. When she burst onto the scene in the early 1980s, Madonna created an entire legion of fans dubbed Wannabes. Ten years after her meteoric rise to superstardom, Madonna became the focus of the first of several stalkers.
Robert Hoskins believed he was all set to marry her and broke into her Hollywood home several times to get his message across. Hoskins added that if Madonna did not agree to nuptials, that he would slit her throat from ear to ear.
During one invasion, Madonna's bodyguard shot and wounded Hoskins before his subsequent arrest. The following year, a reluctant Madonna provided evidence at his trial and felt sickened in his presence. Hoskins was sentenced to ten years in prison and actually once escaped.
Since being released, rumor has it that Hoskins is now zeroing in on Halle Berry.
Another stalker that latched onto Madonna and pledged affections for her was retired firefighter Robert Linhard. This time the offenses took place in 2010 in Manhattan. Despite two related arrests, Linhard received only probation with no jail time.
4. Andrew Wells and Rachel Riley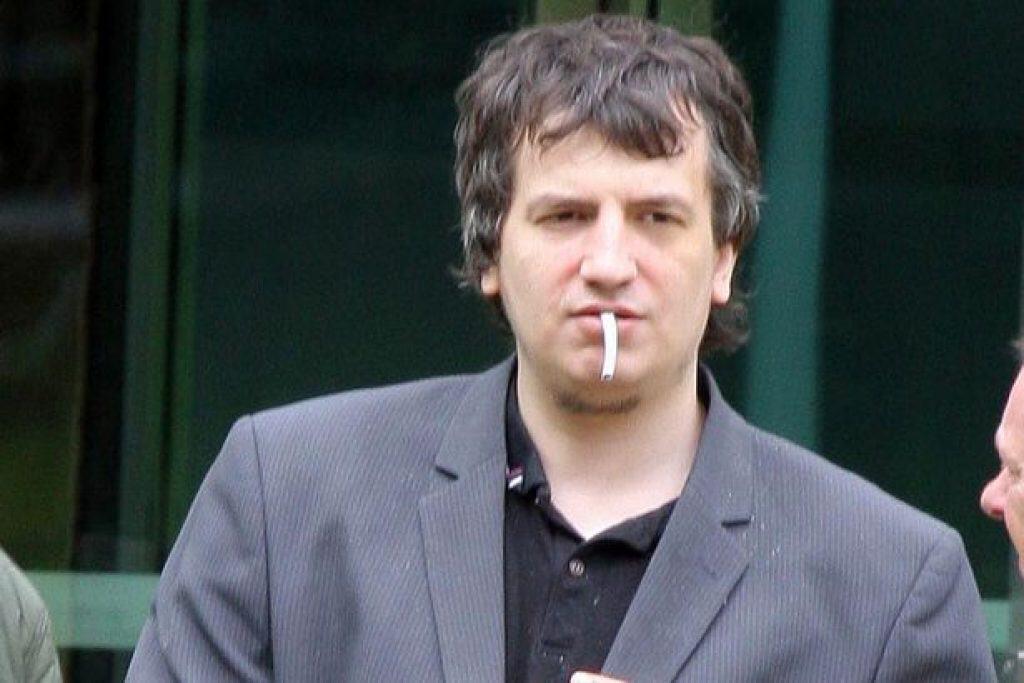 UK television presenter Rachel Riley suffered an eight-month fixation from paranoid schizophrenic Andrew Wells. At the start of her ordeal, she had no idea that Wells suffered from a mental illness.
She was still in fear for her life when he bombarded her with online death threats and 500 promises of abuse between October 2012 and May 2013. One blog that Wells posted amply displayed his state of mind and included the chilling comment:
[blockquote align="none" author="Andrew Wells"]I hope you die forever, I hope you cry forever. I hope you die now.[/blockquote]
Riley worked alongside the Metropolitan Police to help track down Wells. After his arrest, his volatile mental state finally became known.
Thankful that the police did a thorough job, she felt sorry for Wells and thankful that he was getting the treatment that he required. Despite her ordeal, it has not dampened her enthusiasm for social media.
5. Margaret Ray and David Letterman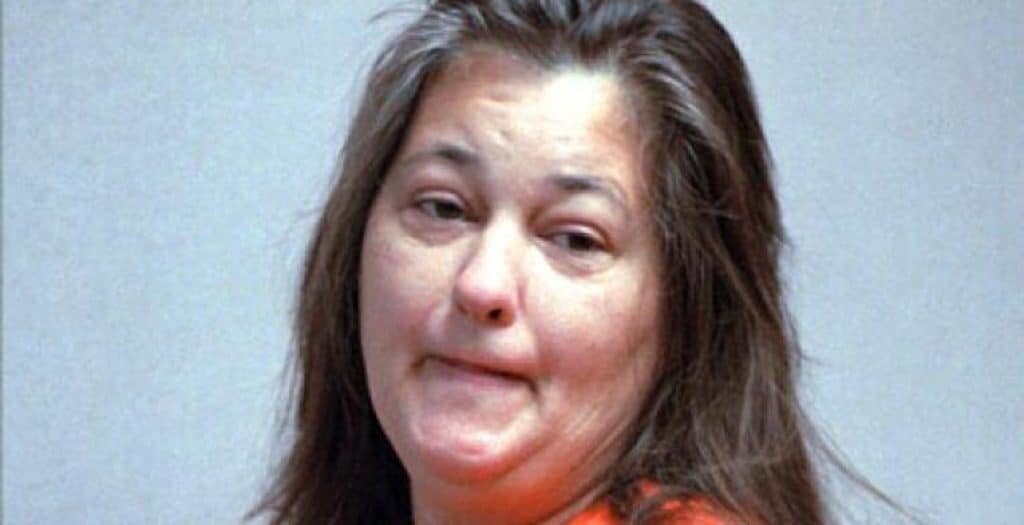 In 1988, Margaret Ray hit the headlines after being in possession of David Letterman's Porsche at the Lincoln Tunnel. Ray was not able to pay the $3 toll when asked to do so. She explained she was the wife of Letterman and her 3-year-old son inside the car with her, was David Letterman Junior.
Over the course of several years, police arrested her an additional eight times for trespassing.
On separate occasions, Ray was discovered sleeping close to a tennis court on the grounds and claimed that she left an empty bottle of Jack Daniels in the foyer of Letterman's home. All of this had little effect on Letterman, who routinely laughed off the entire saga and found humor in it all.
Ray eventually served 3 years in jail and hospitals. After released from care, Ray moved her fixation from David Letterman to astronaut Stormy Musgrave before ultimately committing suicide in 1998.
6. John Hinckley Jr. and Jodie Foster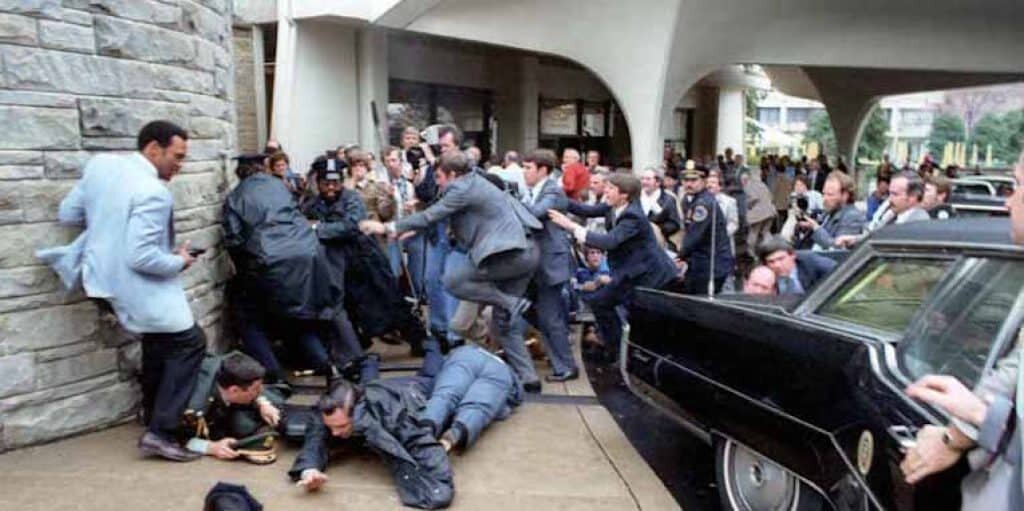 Several months after the murder of John Lennon, another assassination attempt made headlines around the world.
Ronald Reagan managed to break the 20-year Presidential cycle that rarely saw elected Presidents complete a full term when elected in an even-numbered decade.
In 1981, John Hinckley Jr. completed his five-year obsession with the actress Jodie Foster by shooting at President Reagan.
None of the six shots fired directly hit Reagan, but a ricocheting bullet did. Several aides and Secret Service Agents were wounded, some seriously.
Hinckley first noticed the young actress after seeing Taxi Driver several years previously. Although he was smitten with Foster, he styled himself more on Travis Bickle.
When Foster began studying at Yale, Hinckley managed to find a place in a writing class. Hinckley slipped notes and poems underneath her dorm door, all of which she ignored.
Far from being rebuffed, Hinckley made plans to make her notice him and become famous in the process. His initial thought was to hijack an airliner before considering a suicide directly in front of her. After reading about JFK, he finally settled for assassinating the President.
For months he trailed Jimmy Carter across America. When Reagan won the upcoming election, Hinckley switched his attentions to Reagan. On September 10, 2016, Hinckley obtained a release from psychiatric care to live with his elderly mother.
7. Dawnette Knight and Catherine Zeta-Jones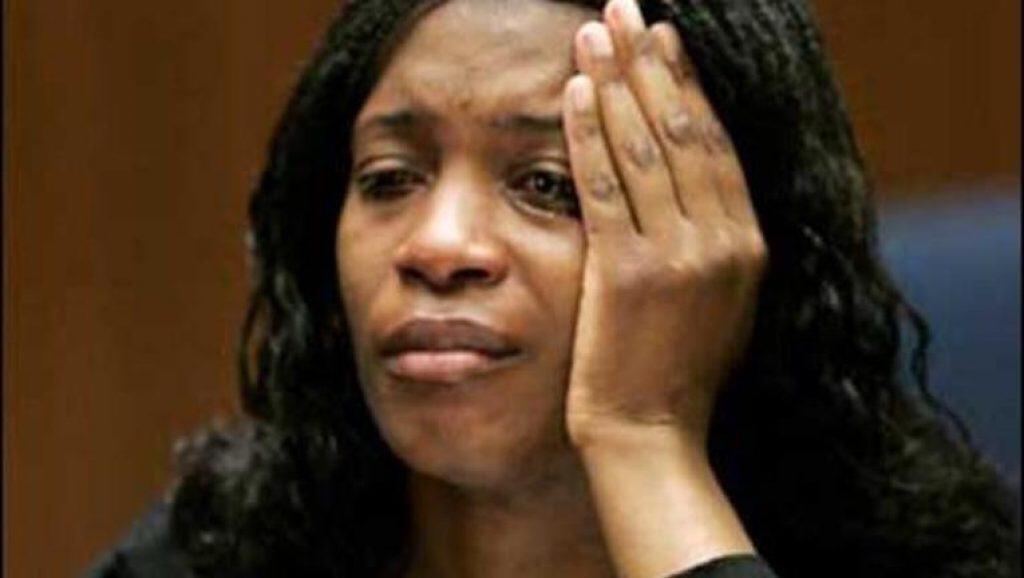 Hollywood heavyweight Michael Douglas became the object of Dawnette Knight's infatuation. When Catherine Zeta-Jones moved to Hollywood and married Douglas, Knight took an instant dislike to Zeta-Jones.
Knight began her campaign against the Welsh actress by declaring her a gold digger that only married Douglas for his money. One of the nineteen letters that Knight sent to Zeta-Jones threatened to slice her up into pieces and feed her to the dogs. Knight also likened Zeta-Jones to Sharon Tate.
The court found Knight guilty and jailed for three years. Despite pleading not guilty on all charges, Knight arranged a plea deal. She finally admitted one count of stalking and three counts of issuing criminal threats. In a letter read out in court, Zeta-Jones admitted that the whole incident has had a negative effect on her, and Knight's actions have made their mark on Zeta-Jones.
Why Some Continue To Believe Elvis Presley is Alive
Even though Knight had a ten-year restraining order against approaching Catherine Zeta-Jones, the actress is still nervous about similar incidents occurring, insisting that she will remain on high alert and forever looking over her shoulder.
Additional Cases
There are so many other cases of members of the public either threatening or causing harm to a famous person.
In 1993 during the Hamburg Open Tennis tournament, then world number one Monica Seles was stabbed in the back during a break in play by an East German man who was reportedly a fan of Seles's rival Steffi Graf.
In more recent times, Justin Bieber has attracted numerous stalkers, one of which threatened to castrate and kill him.
The list goes on and on. Even though it fully appears that no celebrity is safe from a deranged "fan" or simply someone looking for infamy, it really should be noted that these cases are the exception and not the rule.
Sources
Female First Celebrity Stalkers
Express Increasing Number of Celebrities Are Pursued By Obsessed Fans 
OK He's Getting Help 
Get Revising Celebrity Stalking 
Perez Hilton
Psychology Today  Celebrity Stalkers 
Popcrush Craziest Celebrity Stalkers 
Glamour Magazine Celebrity Stalker Cases