Between 1986 and 1989, the Colonial Parkway thoroughfare in Virginia served as a serial killer's hunting grounds. The killer responsible for the Colonial Parkway murders targeted couples as they sat in their vehicles, each incident taking two lives at a time. Six people are confirmed dead. Another couple remains missing and presumed killed.

Usually a tranquil and scenic area of the USA, the Colonial Parkway murders remain one of the country's biggest serial killer mysteries. Whoever was responsible for these brutal slayings remains at large today. 
Colonial Parkway
The Colonial Parkway is a 22-mile long thoroughfare that intersects three points of the Historic Triangle of Virginia; Jamestown, Williamsburg, and Yorktown.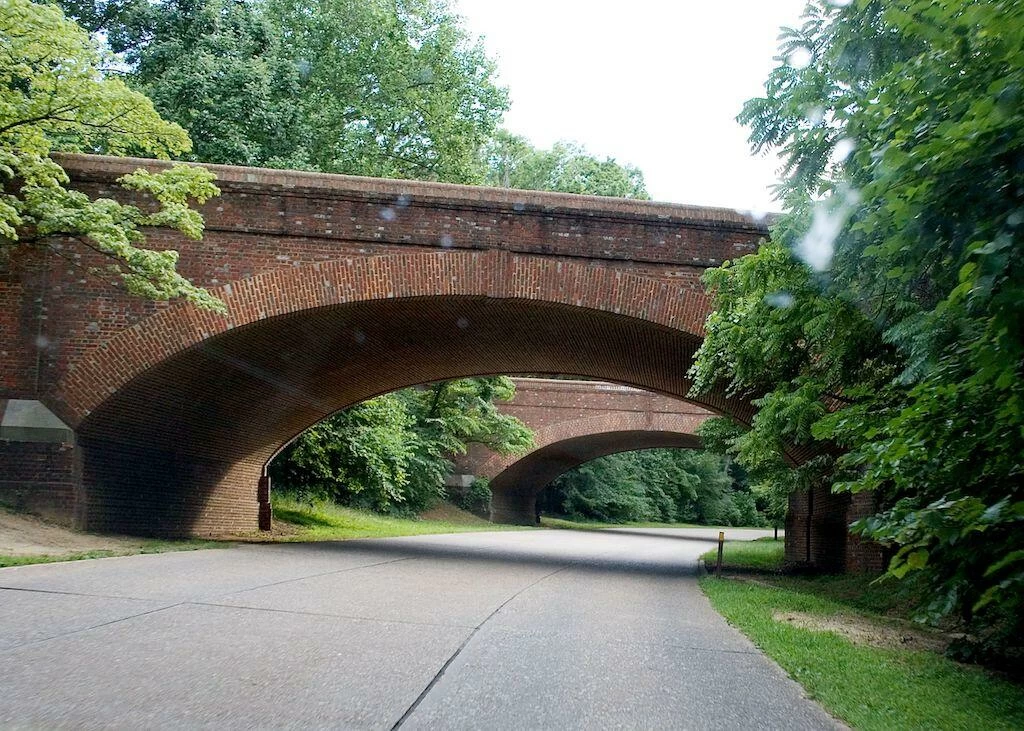 Known for idyllic scenery and historical monuments, Colonial Parkway makes for breathtaking sightseeing for any passersby. During the daytime hours, driving through it is an enjoyable, effortless experience, but the route can be much more daunting by night. 
Long stretches of the road are devoid of streetlamps or road lights, making harrowing trekking for inexperienced drivers. Sometimes, young lovers park along these secluded stretches of road, isolated and shrouded in darkness.
First Murders: Rebecca Dowski and Cathy Thomas
On October 12, 1986, a jogger spotted a white Honda Civic sitting on the riverbank at the Cheatham Annex Overlook in Williamsburg, Virginia. The vehicle had veered off the beaten path and into thick, dense shrubbery, only a few feet from a 15-foot drop into the York River. The jogger assumed that a drunk driver might have accidentally swerved there. 

He called the authorities, who discovered that it wasn't a drunk driver at all. Inside, they found the dead bodies of 21-year-old Rebecca Dowski and 27-year-old Cathleen "Cathy" Thomas, a couple from Virginia who had been missing for three days. 
Cathy Thomas, a U.S Naval Academy graduate, and Rebecca Dowski, a student at the University of William and Mary, were romantically involved. Cathy's body lay in the hatchback while Rebecca's body was in the back seat. Very little blood was found in the vehicle, indicating the murder occurred somewhere else.
An autopsy report showed that both Dowski and Thomas suffered strangulation, bound with rope, and had their throats slit. The killer attempted to incinerate the bodies and vehicle with gasoline, but failed to do so. 
The scene became immediately labeled as a double homicide. But since there was no evidence of sexual assault and nothing had been stolen from the victims, law enforcement struggled to ascertain a motive. 
Second Murders: David Knobling and Robin Edwards
It wasn't for another 11 months that the Colonial Parkway Killer would strike again. 
On September 21, 1987, a patrolling police officer discovered a vehicle on the bank of the James River in Virginia. The particular area was notable as a lovers' lane, so it was common to find parked cars on the roadside.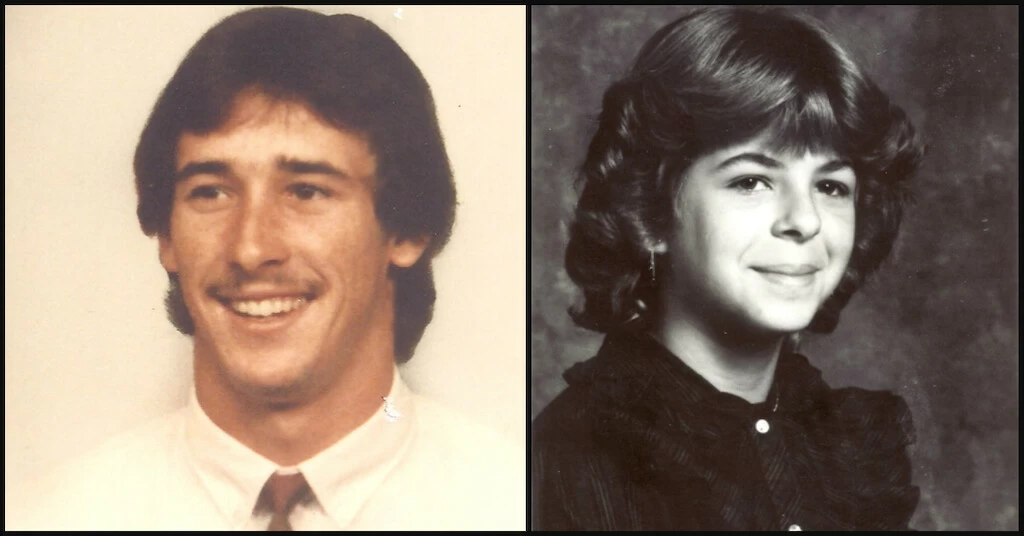 However, the officer found the black Ford Ranger with both doors open, The driver's window partially rolled down, the engine running, radio playing, and windshield wipers still running. A wallet lay on the dashboard. There was no one inside—only a neat pile of folded clothes, including men's and women's underwear. The vehicle belonged to Virginia salesman David Knobling. 
It wasn't until two days later, on September 23, that a jogger uncovered what he believed to be a bundle of clothes washed up on the embankment of James River. Upon closer inspection, he found it was the body of a young girl, having been washed ashore with the tide.  
After calling the authorities, the body was identified as that of 14-year-old Robin Edwards. Around 100 feet away, police found the body of 20-year-old David Knobling, also washed up on the riverbank.  
Someone shot Robin in the head execution-style. While David suffered a similar fate, there were additional gunshot wounds to his shoulder. Both bodies were partially clothed. Edwards was found with her jeans unfastened and her bra around her neck.
Despite Robin being underage and David having a pregnant girlfriend, the two were believed to be romantically involved.  
With the circumstances being similar to the double-homicide the previous year, police quickly linked the two crimes. But due to the lack of evidence and leads, the trail went cold. 
Missing Students: Richard Call and Cassandra Hailey
Around seven months later, on April 10, 1988, two students from Christopher Newport University vanished. 20-year-old Richard Call and 18-year-old Cassandra Hailey. They were on their first date that evening, but neither returned home. 

The following day, Richard's red 1982 Toyota Celica was found near the York River Overlook along the Colonial Parkway. Call's driver's side door was open and his wallet and Cassandra's purse lay inside. There was no one inside. Investigators found two piles of clothes and some of their personal belongings. Police later confirmed that it was the same clothing Richard and Cassandra wore the night they disappeared. 
Police dogs tracked the two students' scent to the York River shoreline, but both of them are missing to this day. The most prevalent theory is that their bodies washed away with the river flow. However, some investigators are reluctant to attribute Richard and Cassandra's disappearances to Colonial Parkway Killer. 
Fourth Couple: Annamarie Phelps and Daniel Lauer
September 5, 1989, another young Virginia duo, 21-year-old Daniel Lauer, and his brother's girlfriend 18-year-old Annamaria Phelps, disappeared. By now, authorities quickly linked the previous murders, especially as Phelps and Lauer matched other recent victims' profiles.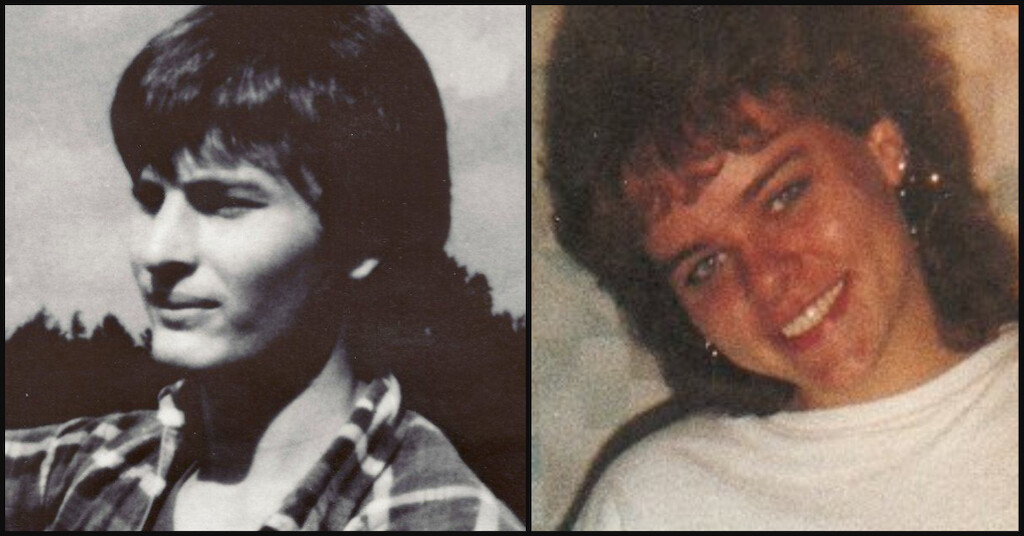 Within 24 hours, transportation officials discovered Daniel's Chevy Nova abandoned at the I-65 New Kent rest stop. Bizarrely, the car faced the opposite direction of Daniel's alleged destination of Virginia Beach. Both driver and passenger side doors were unlocked with the keys still in the ignition. 
Even stranger still was that police found dirt and grass stains on the vehicle's underside, suggesting the car recently drove through the woods. Investigators found this suspicious since Daniel had no reason to veer off the I-64 into any grassy areas. The most prominent theory was that someone other than Daniel drove the vehicle and abandoned it in its current spot. 
For six weeks, the bodies of Daniel and Annamaria remained unfound. But on October 19, 1989, two hunters stumbled across the skeletal remains of both of them off Interstate 64 between Richmond and Williamsburg, around two miles from the dumpsite of Daniel's car. An electric blanket taken from Daniel's vehicle covered the decomposed bodies.
Due to the level of decomposition in both bodies, medical examiners couldn't determine a cause of death for either victim. However, Annamarie suffered multiple stab wounds to her abdomen, which may have been what killed her. Police assume Daniel died similarly. This evidence marked the first lacerations found on a potential Colonial Parkway Killer victim. 
Unconfirmed Victims: Lollie Winans and Julianne Williams
Some suggest two women killed many years later are the killer's last victims.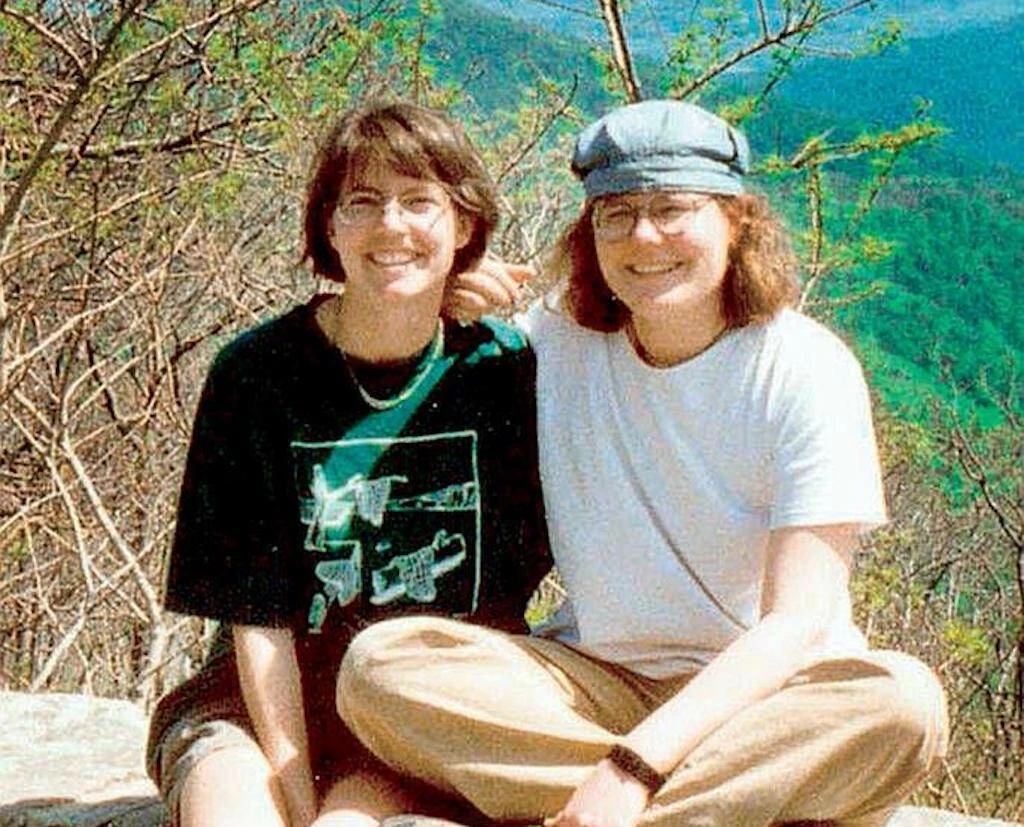 Lollie Winans and Julianne Williams, a couple from Virginia, vanished in late May 1996. Their disappearance occurred seven years after the last known Colonial Parkway murder. The couple ventured into Shenandoah National Park on a camping trip and last seen alive by a Park Ranger on May 24.
On June 1, another Park Ranger found the bodies of Lollie and Julianne. Both of them had their throats slit to the point of near decapitation. The women were restrained with duct tape, gagged, and undressed. Lollie lay dead in their tent. Park Rangers found Julie Williams with her sleeping bag about 30 feet away near an embankment.  
Predators on the Parkway
In the summer of 2010, some of the victim's family members commissioned a private detective named Steven Spingola to look into the Parkway case. Spingola, a former Milwaukee homicide detective, obtained an excellent reputation in solving extensive murder cases throughout his career. After his retirement, he became an investigative journalist.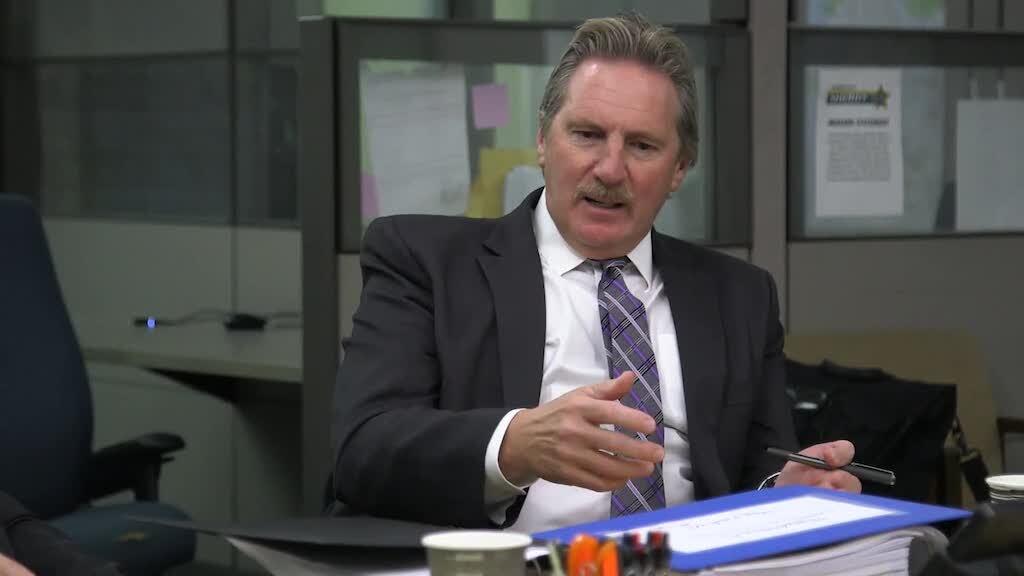 Spingola's research yielded some interesting conclusions. His first and most significant finding concluded that multiple people committed the Colonial Parkway killings. He believed the first double-murder of Cathleen Thomas and Rebecca Dowski was a hate crime, carried out by someone with a prejudice against lesbian couples. 
Additionally, Spingola stated that the Knobling-Edwards and Lauer-Phillips murders might have resulted from a robbery attempt gone wrong. He also believed that the person who committed the Thomas and Dowski homicides was also responsible for the 1996 murders of Lollie Winans and Julianne Williams.
Spingola's findings are available on Amazon in his short booklet Predators on the Parkway. 
The Phelps Note
With no leads to pursue, the case stalled throughout the nineties and early 2000s. But in 2010, the investigation reignited thanks to a newly-discovered piece of evidence.
In the apartment of Annamaria Phelps, family members discovered a note written by Phelps in the days before her death. The memo, allegedly handled back in 1989 but dismissed as unimportant, revealed that Phelps planned on meeting someone at a rest stop along the I-64. 
The note revealed the meeting's date and time and that the person would be driving a blue van. Turkey hunters found the bodies of Annamarie Phelps and Daniel Lauer around one mile away from the destination mentioned in the note. 
Suspects
The complexity of the Colonial Parkway Killings made it difficult for police to create a profile of the offender and therefore narrow down suspects. 
The causes of death included strangulation, gunshot, and stabbings. There was no evidence of burglary or sexual assault in any of the cases. The killer (possibly) drove his victims' vehicles away from the murder sites. Given the interconnectivity of the Colonial Parkway, determining the perpetrator's location was close to impossible. 
The only pattern which could be determined was that victims were all couples along the same 30-mile stretch of road. 
However, authorities identified several suspects in the murders.
Darrell Rice
In 1997, police identified a potential suspect in the Winans-Williams case; Darrell Rice. 
29-year-old Rice had a violent past. Police had arrested him for attempted vehicular homicide after trying to abduct a Virginia woman. Inside his vehicle, police found hand and leg restraints. Both of which had been present at the Winans-Williams crime scene the previous year.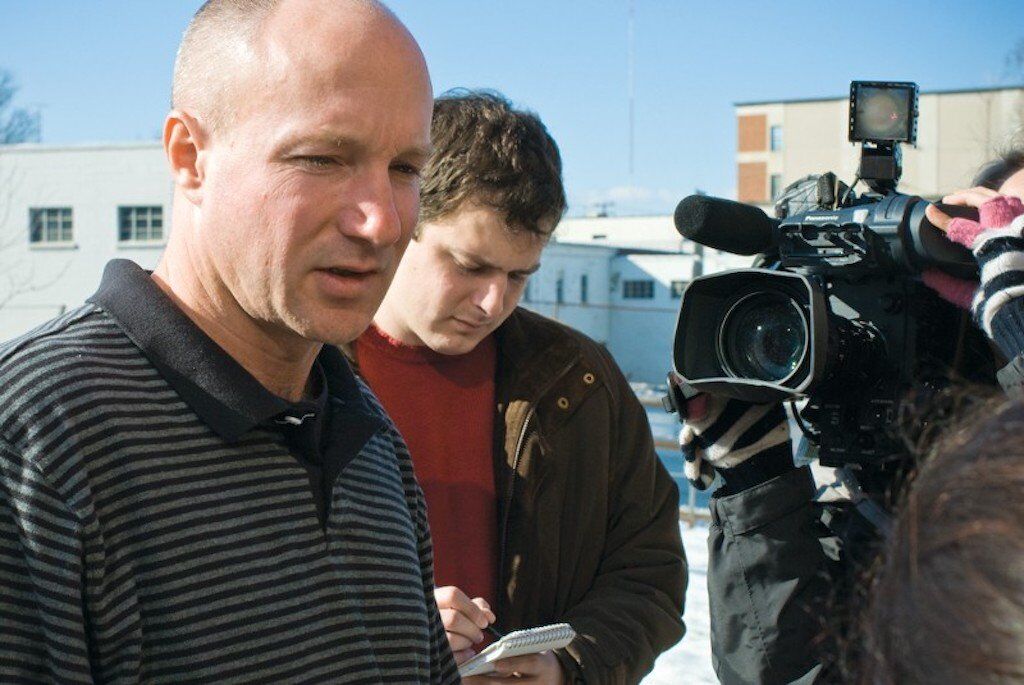 Rice's history and his outspoken obsession with pornography made him a good candidate for the Winans-Williams murders and the other Colonial Parkway murders. Additionally, Rice had been in the Shenandoah National Park the same week as Winans and Williams in 1996.
While only having circumstantial evidence to go on, police charged Rice with the murder of Winans and Williams in 2002 (while concurrently serving his prison sentence for the failed abduction and attempted homicide). However, none of the physical evidence found on Winans or Williams matched Rice in any way. 
In 2004, Rice received an acquittal for the murder charges. The FBI also claimed that he wasn't a suspect in the parkway killings. 
Fred Atwell
In 2009, a former Sheriff's deputy named Fred Atwell stated the FBI considered him a suspect in the murders.
Atwell, a Deputy Sheriff for Gloucester County Police during the Parkway murders, became a whistleblower regarding the FBI's lax approach to the investigation. An FBI photographer in the FBI Norfolk Field Office leaked photos of Parkway crime scenes to a security firm as an instruction aid. Atwell kicked up a storm about this severe incident.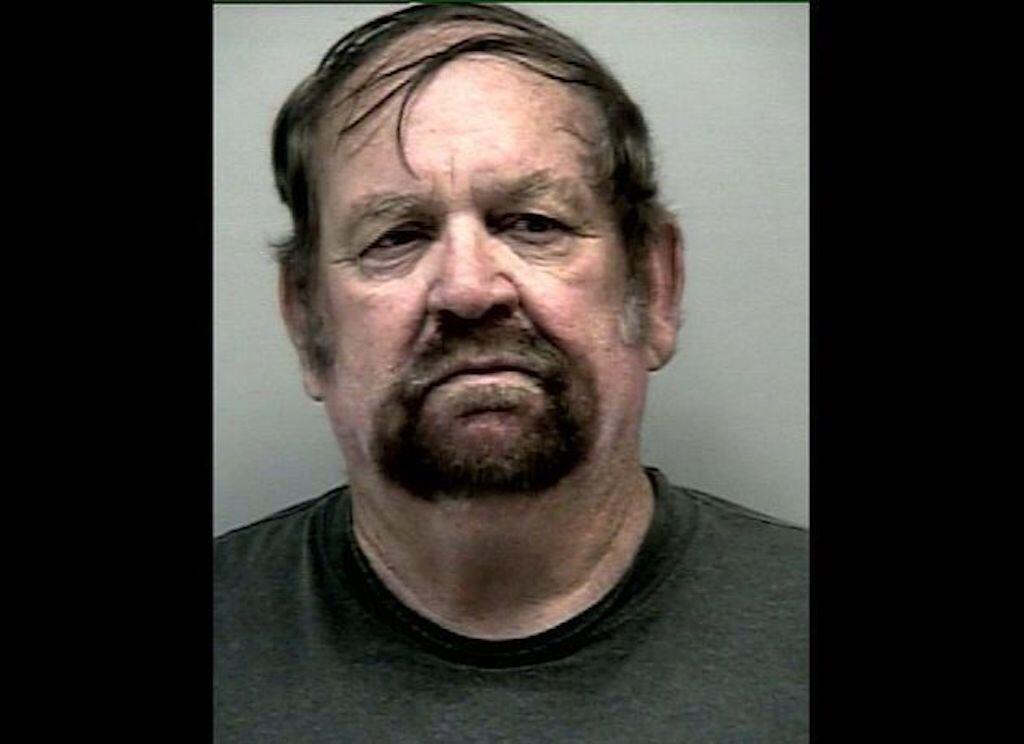 When Atwell took this issue to the media, the FBI reinvigorated the investigation into the murders and soon found Atwell a viable suspect. Although Atwell didn't investigate the killings while a Deputy Sheriff, the case interested him. It also came to light that Atwell had something of a shady past. 
Before becoming a deputy in 1981, police arrested Atwell for several burglaries across Gloucester County. He had already served a long stint in prison. Not long after becoming a suspect in 2010, Atwell attempted to rob a woman in Roanoke County, Virginia, claiming to be homeless and desperate for money. 
In 2011, Atwell scammed some family members of the victims. Some of the family pooled money together to fund a private investigation into the murders. Atwell used the money to create a bogus raffle off a vehicle to help the family members. He pled guilty to obtaining money under false pretense.
Atwell passed away behind bars in 2018. His involvement in any of the Parkway slayings remains a mystery. 
Rogue Police Officer, Service Member or CIA Operative
Throughout the investigation, one prevalent theory was that the perpetrator was (or was posing as) a police officer. 
Given that several of the vehicles discovered in the case had their windows partially rolled down, this suggested that the victims may have complied with a stop and search request. Additionally, police found several victim's wallets left on the dashboard. 
You May Also Like: Long Island Serial Killer Case Remains Unsolved
Another more outlandish theory is that a member of the U.S. military is the Colonial Parkway Killer. The theory is based on the many military bases along the Parkway route.
Additionally, several of the crime scenes were within a few miles of Camp Peary, a training camp for new CIA recruits. However, this rumor is unsubstantiated.
Other Possible Victims
Speculation exists that the serial killer's first victims may have been Michael Margaret (21) and Donna Hall (18). A retired dentist found their bodies on August 21, 1984, next to Mike's Jeep in a wooded area near Kings Crossing Apartment Complex in Richmond, Virginia. Michael and Donna received multiple stab wounds and their throats slashed without an apparent motive.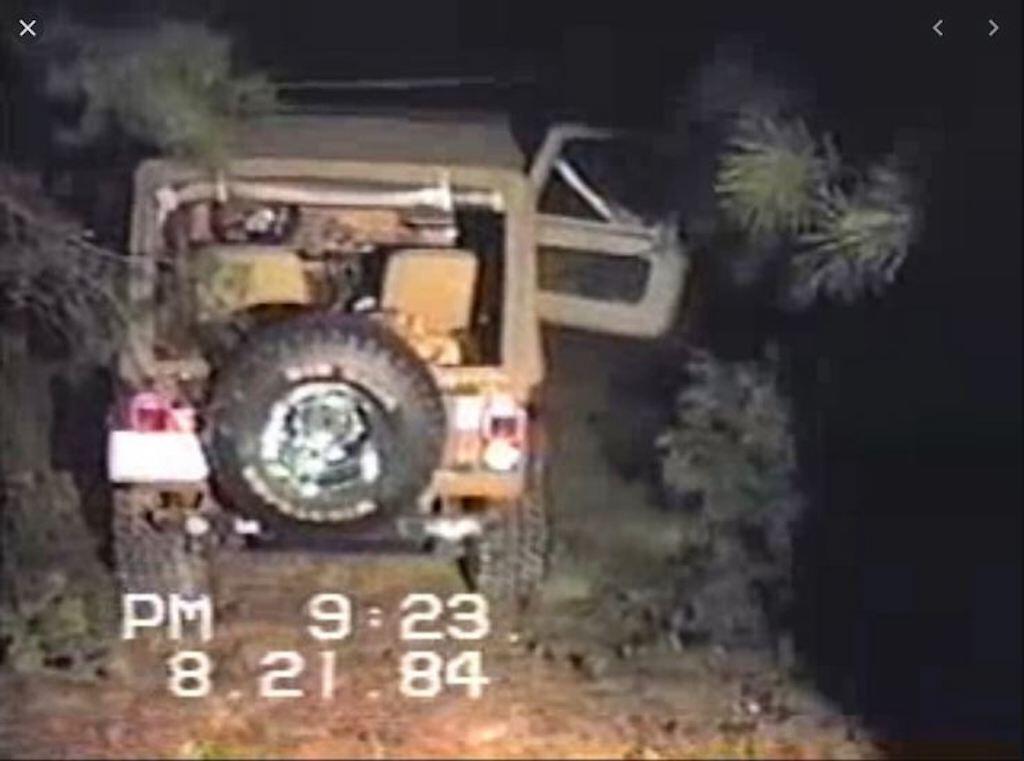 Brian Craig Pettinger was last seen at a Hampton dance club. His body was found in February 1987 in a marshy area of the James River in Suffolk, VA.
Laurie Ann Powell (18) went missing on March 8, 1988, after walking down Route 614 towards Route 17 in Gloucester County. On April 2, 1988, someone spotted her body floating in the James River. She had multiple stab wounds to her back.
An Unresolved Mystery
Despite a resurgence in the Colonial Parkway Murders around 2010, there have been no advances in the case since then. According to officials, police identified around 130 suspects over the past three decades, many of whom are still under investigation. 
In December 2009, FBI Norfolk Field Office Special Agent in Charge Alex J. Turner stated fingerprints and trace evidence from the crime scenes will undergo tests using the latest advances in forensic laboratory testing. Turner could not provide a date of when these tests would be completed, but he did state they are expediting the examinations.
You May Also Like: Servant Girl Annihilator Murders of Austin, Texas
A previous profiler on the case stated the killings have obviously stopped and there are two possibilities: "They are either dead or in prison," he said. "People like this don't stop."
In 2018, it was revealed that evidence from three of the crime scenes was undergoing DNA analysis. There have been no updates in the two years since this announcement. The perpetrator or perpetrators responsible for these senseless killings remains unknown. Only time will tell if the victims' family members will ever find closure.