In 1981 the mysterious death of Natalie Wood at the age of 43 shocked millions of her fans. The beautiful actress drowned in the waters off Catalina Island after she reportedly fell from a 60-foot sport fisherman boat named the Splendour, which she and her husband, actor Robert Wagner, owned. The coroner quickly ruled the official cause of death an accident. However, police never conducted a thorough investigation. Then, in 2011, key individuals came forward with their statements urging police to reopen the case. In November of that same year, the police did just that. As a result, updated theories have surfaced based on new witnesses and evidence.

[blockquote align="none" author="Natalie Wood"]I've always been terrified of water, still am, of dark water, seawater.[/blockquote]
Investigation of the death of Natalie Wood
In 2011, captain Dennis Davern and Marilyn Wayne filed their witness statements. Wayne claimed to have heard a woman's voice crying out for help from drowning the night Natalie died. In addition to their statements, roughly 200 other people signed a petition and presented it to the Los Angeles County Sheriff's Department. The petition outlined ways in which they believe the original investigation into the death of Natalie Wood was flawed. The medical examiner's office, quick to have labeled the initial case an accident, changed their ruling of her death to "undetermined."
Investigators Ralph Hernandez and John Carina picked up the case. Twice they traveled to Hawaii to see the yacht which had acquired new owners.
Natalie Wood and Robert Wagner Marriage
Natalie Wood first garnered attention as a child actress in the classic Miracle on 34th St. in 1947. However, she gained her greatest fame in the film Rebel Without a Cause in 1955. Her personal life revolved around Hollywood, and she fell in love with the hugely successful Robert Wagner when she was 18 and he was 26. The two married in 1957 but divorced in 1962. They eventually reconciled and remarried in 1972. While Wood's sister Lana noted that Natalie and Wagner maintained a good relationship, things between the two apparently did become strained at times.

Boat Trip to Santa Catalina Island
On Thanksgiving weekend 1981, Natalie Wood, Robert Wagner, and fellow actor Christopher Walken decided to take a trip to the island of Catalina. They started out on a rainy Friday afternoon. Wagner employed Dennis Davern as the captain and caretaker of the yacht. He was the only other person on board. Christopher and Natalie were filming a science-fiction feature at the time, titled Brainstorm.
According to Davern, things were tense from the beginning. He said that Wagner had indicated to him that he wasn't happy to be hosting his wife's co-star. Christopher Walken was young and handsome and had recently won an Oscar in 1979 for the Deerhunter. Nonetheless, once they docked on Catalina, Wagner, Walken, and Wood went ashore to have lunch and shop. They also drank heavily, and after they returned to the boat, it was obvious to Davern that Wagner wasn't hiding his jealousy. It appeared that Wagner thought Natalie was paying too much attention to Walken.
Jealousy of Christopher Walken
The mood had already degraded by 10:30 pm when Wagner announced that he wanted to move the boat 12 miles away to a different harbor in a more secluded part of the island. But Natalie Wood asserted that it was too dangerous to move at night in the rain. The two apparently got into a heated fight, and Natalie insisted Davern accompany her to the island. She then rented a room for them to spend the night.
You may also like: Death of Julia Wallace: Did Her Husband Do It?
On Saturday morning, Davern and Natalie went back to the boat to see if the situation could smooth out.  Initially, with clear heads, things seemed better. Natalie made breakfast, and then they proceeded to move the boat to the other port where she and Christopher went ashore together. They were at the bar together when Wagner and Davern went to meet them. Wagner observed Natalie and Walken having a great time and laughing. To Davern, it seemed that Walken and Natalie weren't paying much attention to Wagner. According to witnesses at the bar, Robert seemed irritated and tense. When they left the restaurant, the four of them were extremely drunk. They headed back to the boat around 10:15 pm.
A Heated Fight
The four of them gathered in the main area to have more drinks and socialize. Davern said he opened a bottle of wine. Walken and Natalie were chatting together when Wagner picked up the bottle and smashed it into pieces, shouting,
According to the Captain, Robert and Natalie became engaged in a loud and volatile argument that traveled throughout the ship. Things would become much worse.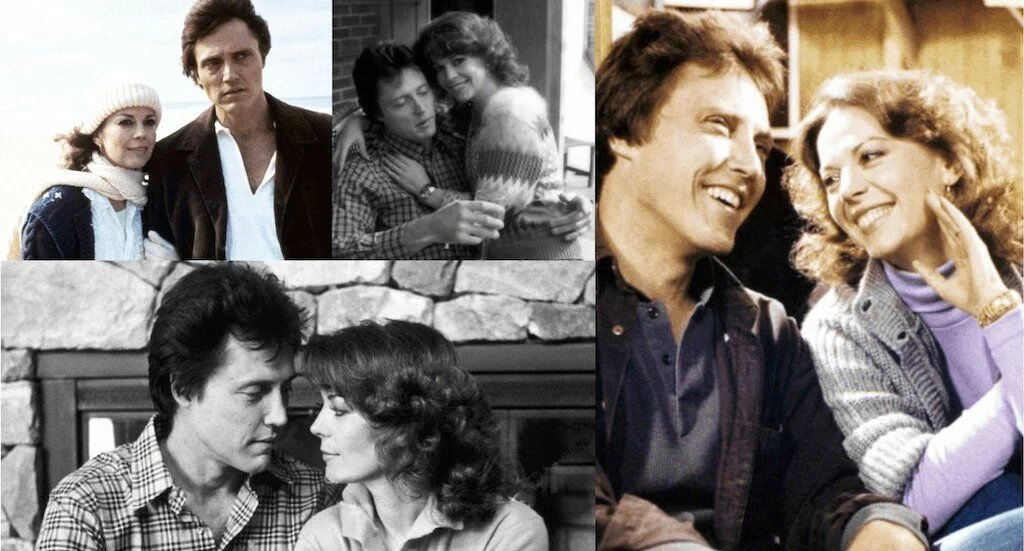 "The fighting went back to the back of the boat and they just carried on and carried on and then it was quiet . . . I believe that Robert Wagner was with her up until the moment she went into the water."
Death of Natalie Wood
Exactly what occurred on the Splendour that fateful night of November 29, 1981, is a mystery. According to Wagner, he went to check in on Natalie while she was supposedly sleeping when he discovered that both she and a dinghy were missing.
In the following days after Wood's death, occupants of a nearby boat did report that they heard a woman screaming for help and a man responding to her cries. They assumed the voices were from people joking at a loud party on another yacht.
You May Also Like: Lord Lucan Richard Bingham Still Wanted For Murder
Officially, the medical examiner believed that Wood became intoxicated and fell into the ocean while trying to board the dinghy. Her clothes may have quickly become waterlogged making it impossible to get back into the dinghy. This may explain how Wood drowned. However, the obvious unanswered question is, why would she try to leave the safety of a yacht in the middle of the night?
At that time, the answers to these questions weren't pursued. The investigation into the death of Natalie Wood closed and remained so until only recently.
Related: Who Killed Bob Crane?
Investigators Take Another Look
After the case remained dormant for more than 35 years, investigators reopened the investigation in 2011 based on tips and reports. The official assessment of "accidental drowning" changed to "suspicious." However, Los Angeles law enforcement authorities didn't find all the tips to be credible.
In time, an eye-witness came forward describing an argument that took place on the yacht prior to the sound of something crashing into the water. One eye-witness was Captain Davern. He revealed the details about the onboard argument including a mention of Wagner smashing a wine bottle in anger.
In an interview with NBC News, Captain Davern puts the responsibility for Woods' passing on Robert Wagner. Davern says the situation wasn't addressed properly. A searchlight, for example, wasn't used to locate Woods in the water.
Additionally, after reviewing the documents in the case, Hernandez indicated that the bruises Natalie had on her body at the time of the autopsy were consistent with those someone would get in an assault. Initially, examiners theorized that she got the bruises by trying to climb back up into the boat. A copy of Natalie Wood's autopsy can be downloaded here.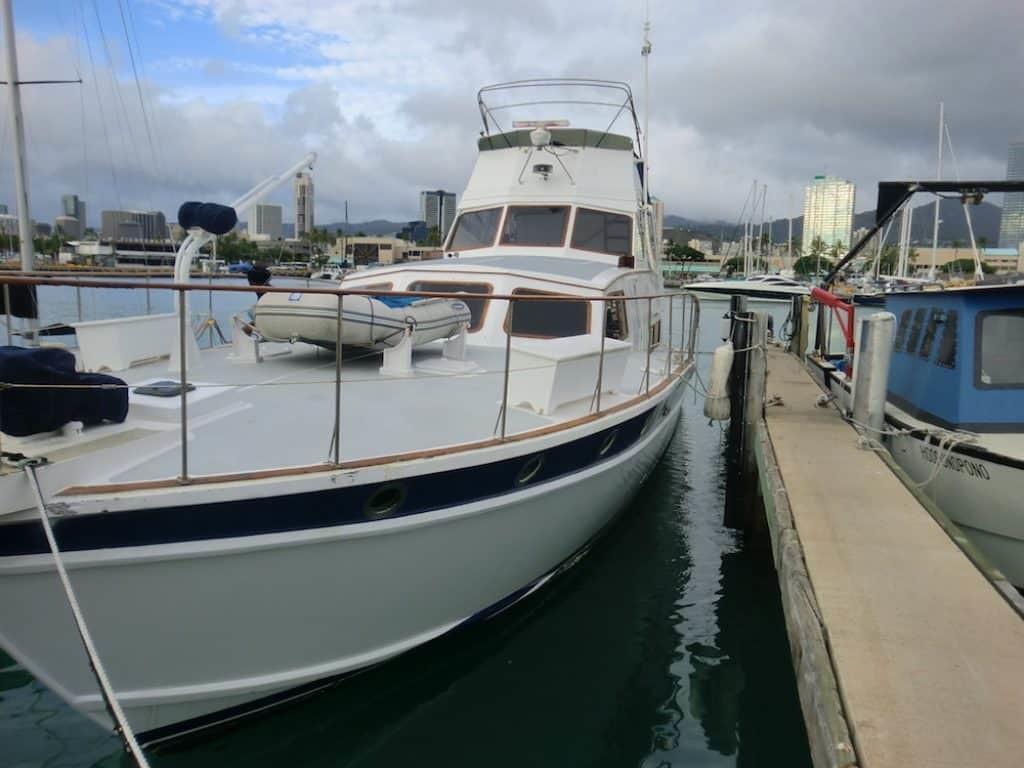 Robert Wagner, Person of Interest
None of this proves foul play, but the eyewitness account indicates authorities no longer subscribe to the "purely accidental" theory. In fact, Robert Wagner is now considered a "person of interest" in the case. However, no charges have been filed. Wagner has not honored requests to speak to authorities.
Whether we learn anything more concrete about the mysterious death of Natalie Wood remains to be seen. At this point, if it was a murder or homicide, the individual has been living Scott Free for nearly 40 years.