Charles Dickens died before completing The Mystery of Edwin Drood, his final book.
He left quite a legacy. In his 58 years on earth, Charles Dickens wrote novels, travelogues, essays, short stories, and novellas. He introduced the world to such beloved characters as Oliver Twist and Ebenezer Scrooge. Some argue that besides Shakespeare, he is the finest author the English language has ever seen.
He worked non-stop, so it is not a surprise to know that at the time of his death in June of 1870, he left some things unfinished. His primary work-in-progress was the novel The Mystery of Edwin Drood.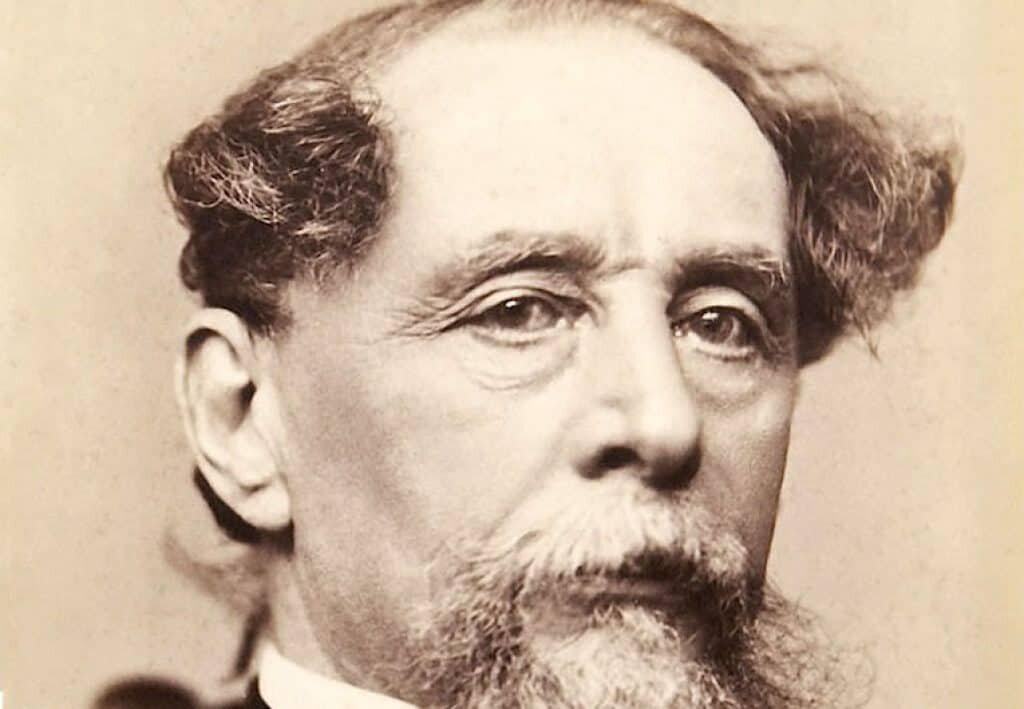 It Was Charles Dickens' First Attempt at a Mystery Novel
Drood was going to be Dickens' first foray into the genre of a mystery. Mystery novels became popular in the latter half of the 19th century, so Dickens decided to give it a try.
He gathered a few key characters. The title character was a young man who was studying engineering. As with so many of Dickens's main characters, he was an orphan. He had been promised in childhood to Rosa Bud, another orphan. But as adults, they decided to break off the marriage plans. Drood's uncle John Jasper is another main character and an opium addict. There is also a mysterious older man named Dick Datchery.
The Real Mysteries of The Mystery of Edwin Drood
In the course of the partial book, Drood disappears, rather than being murdered outright and his body later found.
This brings up a few mysteries of the unfinished novel. is Drood dead? If so, who killed him, and who is this mysterious Dick Datchery?
The last mystery is actually only half a puzzle. Dickens scholars agree that Datchery is one of the main characters in disguise. Although there is no consensus on which one.
As for the main mystery, Dickens did not leave an outline of his plot. So various "solutions" other authors and Dickens aficionados have made are pure conjecture.
Clues to the Intended Ending
Not that Dickens didn't leave some clues, if not outright solutions. Drood's uncle Jasper is portrayed as evil, so he becomes the most likely suspect. Although it is quite possible that had Dickens completed the novel (only 23 chapters exist), other characters may have been given reasons for wanting Drood out of the way.

Even though the ending of the novel was not written down anywhere, Dickens allegedly made statements to people about the intended course of the novel. Three people (including one of Dickens's sons) claim that Dickens told them that, if Drood was murdered, his uncle Jasper was the murderer.
Discovery of Proposed Titles Adds to the Mystery
That seems straightforward enough until one looks through Dickens's papers after his death and finds two proposed titles Dickens considered. The titles are The Flight of Edwin Drood and Edwin Drood in Hiding. Both titles indicate that Drood wasn't dead at all.
Even the original illustrations make the puzzle harder to decode. In one of the drawings at the front of the novel, a man is seen holding a lantern and opening a door. He appears shocked at the appearance of another man. Neither man is identified and no scene in the existing text portrays such an encounter.
These mysteries about the mystery have kept scholars and Dickensian enthusiasts busy for the last 140+ years. Over the years other writers have attempted to write an ending to the novel. They utilized what clues and facts are contained in the known manuscript.
Ending Solved By Popular Consensus
In 2015, the University of Buckingham sponsored an effort where over 15,000 people decided by popular consensus that Drood was indeed dead and that Jasper was the murderer.
If this is indeed the ending Dickens envisioned, it is somewhat a disappointment. Jasper is clearly the most likely suspect from the very beginning.
The Strange Death of Author Eugene Izzi
But no doubt scholars and amateurs will continue to come up with a "definitive" solution to the story. It is somewhat fitting that Dickens's sole mystery novel is more mysterious than the contents itself.