There is a train of thought that suggests that at any given time, there are several independent serial killers at large within the United States. This is a startling statistic whether it is accurate or not. What may be surprising to most people is that the most notorious and brutal of criminals has never actually taken the life of anyone. His name was Charles Manson, and although he coerced his followers, also known as the Manson Family, to carry out cold-blooded murder, not a single life ended at the hands of their cult leader.
The Beginning
In 1934, teenager Kathleen Maddox gave birth to a baby boy. The 16-year-old took several weeks to name her newborn, and the child's birth certificate reflected this delay with the absence of a Christian name. The name recorded instead was 'No Name Maddox'. A few weeks later, she decided on the name Charles. Kathleen's short-term marriage to a man called William must have had a major impact on the youngster, as he adopted his step-father's surname. This was the start of Charles Manson's life.
Charles Manson's first foray into crime was not his own. When he was only 5, his mother was convicted of robbing a gas station and spent five years in prison. When she was released, the pair were reunited and spent the next several years perpetually moving from one rundown motel to another. Manson was barely into his own teenage years when his mother tried unsuccessfully to place him into foster care. As an alternative, she sent him to the Gibault School for Boys in Indiana. Ten months after arriving, the young child fled the school and headed directly for his mother. Kathleen wanted nothing more to do with him.
Into a Life of Crime
Manson was forced to fend for himself and began by committing scores of burglaries just to raise enough money to pay for a room. For a time he managed to ride his luck and evaded capture for a while. When he was caught, he was sent to a local juvenile detention center but managed to escape almost as soon as he arrived there. He was caught once more and sent to another institution, only to escape from there too.
Eventually, he was taken back to the Indiana Boys School. In 1951, he and a trio of other boys broke out and commandeered a car that belonged to someone else before heading in the general direction of California. They only got as far as Utah before they were apprehended once again. This time, however, the crime he was suspected of committing turned out to be a Federal one. He was also cited as aggressive and anti-social and local authorities tried to curb these tendencies with a succession of reformatories.
In and Out of Prison
This process took several years and eventually Manson was given parole in 1954. The following year, Manson met a hospital waitress named Rosalie Jean Willis. They got married shortly after. To earn money to support his new bride, Manson did odd jobs while stealing cars when he could. After a year of married bliss, the pair headed for Los Angeles in another stolen car. Once again, a charge of transporting stolen vehicles across state lines was made against Manson. He did end up in Los Angeles though, spending the next three years at Terminal Island.
At some point during his initial year there, Rosalie gave birth to his son and named the baby after his father. 1958 was something of a mixed year for Manson. His application for parole was successful, but he also had to contend with divorce proceedings. Manson didn't stay out of trouble for very long though. Another prison sentence was about to be served upon him. This occasion kept him behind bars for several years, and a release was granted in 1967. By now he was 32 and had spent more than half of the time locked up in a prison somewhere. When he secured a release, he did come out with a brand new talent. Manson had learned how to play the guitar.
Foundation of the Manson Family
Charles Manson now entered a world totally different now. The counterculture of the hippie belief had come to dominate San Francisco and Manson completely immersed himself in it. Using his charisma, he quickly established himself as a guru within the movement. Berkely grad student, Mary Brunner, was so impressed that she not only allowed him to move into her home but also 18 other women that had become captivated with this man.
His eclectic philosophies attracted the attention of a growing number of followers, which he called his Family. The Manson Family owned an old school bus that had been retrofitted in the style of the late 1960s and would often be seen touring around much of the Southwest. Manson's messages and preachings reached a wider audience until they arrived in Los Angeles.
Some members of the Manson Family made their own way to Los Angeles and the hitchhikers were spotted by Beach Boys drummer Dennis Wilson. He not only brought them all to Los Angeles but invited them to stay at his own home. While Wilson was out attending a recording session, the Manson Family had taken over his home and made it their own. The female members of the Family were instructed to act as servants for Manson and Wilson and during their stay. Manson shared his philosophies with Wilson, perhaps in an attempt at recruitment. However, when the manager of the Beach Boys intervened the whole Family had to find a new place to live.
Manson and his followers found one at an old television and film set called Spahn Ranch. It was here that the Manson Family considered the venue to be their official new home and base of operations. The patriarch plotted a race war against the United States that was intended to obliterate the current power structures within the country. The assassination of Martin Luther King Jr was used as proof of this. Charles Manson also became obsessed with The Beatles White Album and firmly believed that it was somehow prophetic of this race war, which was dubbed Helter Skelter.
The Manson Family were now heading directly for their date with infamy.
Midway through 1969, Manson transformed Spahn Ranch into a fortress and began organizing regular patrols at all times during the day and night, more convinced than ever that Helter Skelter was not that far off. As July was coming to a close, three Family members – Mary Brunner, Bobby Beausoleil, and Susan Atkins – were told to go to the home of Gary Hinman and collect money that he allegedly owed them. Hinman was held hostage for 48 hours before the order to kill the man was given. The trio daubed Black Panther propaganda all over the walls in the victim's own blood to implicate the group in the crime. It might have worked as well if Beausofeil was not caught driving Hinman's car a week after the murder.
The Family was only just starting though. On 8 August 1969, Manson declared that Helter Skelter had begun and chose a quartet of Family members (Tex Watson, Susan Atkins, Linda Kasabian, and Patricia Krenwinkel) to go to the home of record producer Terry Melcher and "totally destroy anyone in it as gruesome as you can". The four did as they were told, but by the time that Manson had decided that he wanted revenge on Melcher for turning down his efforts at a record contract, Melcher had moved out of the house. The new occupants of 10050 Cielo Drive were Roman Polanski and Sharon Tate. When the Family arrived, Polanski was not inside the house, but the heavily pregnant Sharon Tate was. Also, there was Tate's former boyfriend, Jay Sebring, apprentice screenwriter Wojciech Frykowski and Abigail Folger, heiress to the Folger coffee fortune.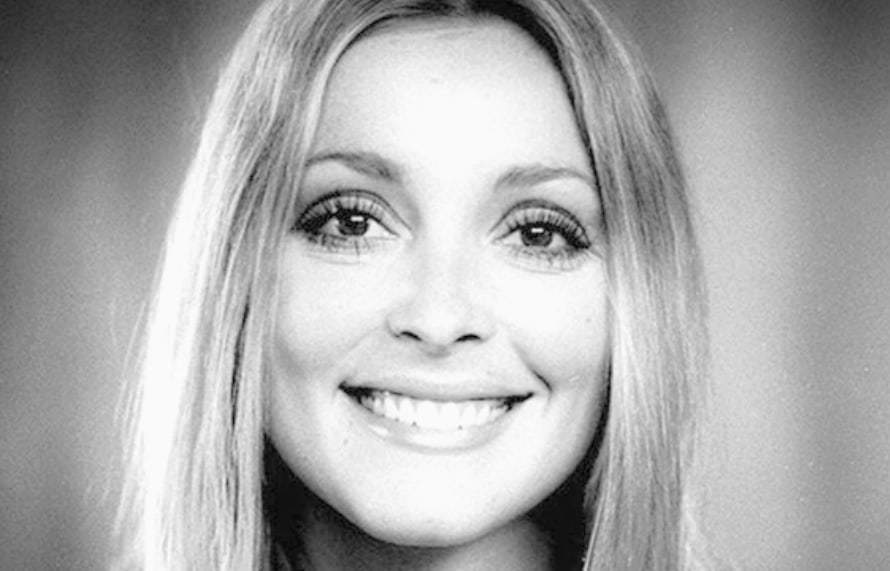 Once entry to the house was gained, three of the four (Kasabian was keeping a look-out) quickly subdued the friends and established control. Tate and Sebring were tied together at the neck, while Folger was transferred to another room. Despite being restrained by a towel, Frykowski slipped his bonds and began a physical altercation with Atkins. Watson came to her rescue and repeatedly struck Frykowski with the handgun, shot him several times, and stabbed him 51 times in total. Folger tried to escape the bedroom but was stabbed 28 times by two of the attackers. Jay Sebring suffered seven stab wounds and a gunshot wound, which left only Sharon Tate alive. In spite of witnessing the entire killing spree first hand, Tate tried to reason with Atkins in particular, begging and pleading for her life. None of the three were willing to grant Tate the mercy that she desperately wanted, stabbing the renowned actress 16 times in total. Tate's fetus was the fifth victim of the rampage. The group left no survivors, including a boy shot dead en route for doing nothing more than driving along the road. Just like the previous Hinman murder, a message was placed on the wall using the blood of Sharon Tate. Death to Pigs was the horrifying message left at the scene.
Related: Cults and Why People Join Them
The first murder scene was not discovered until the following morning, but the Family had already put into action their second. Two additional members joined the four from last night, plus Manson himself, at the home of supermarket executive Leno LaBianca. After stabbing Leno and his wife Rosemary a substantial number of times, "Helter Skelter" was painted on the wall in blood once again. The city of Los Angeles was left reeling at this second bloody murder spree on consecutive days. Los Feliz, where the LaBianca's lived, was especially concerned. Nobody felt safe and wondered where the next attack would take place. For the next year, people lived in fear that they could well be next. Individual members of the Family had been arrested for different crimes less serious than the murder sprees. The LAPD and media were both able to put together a timeline and link both crimes. Only a handful of the Family was arrested for the horrific crimes, but Manson was one of them,
The trial began on 15 June 1970 and even before it did, other Family members positioned themselves outside the courthouse and used the massive media attention already there to cover the trial for their own ends. Every one of the Family had shaved their heads and applied home-made tattoos onto their foreheads. In honor of their leader and inspiration, they had an 'X' prominently placed where it could not be missed. The trial, once it was allowed to begin, captured the attention of the watching world and was conducted both inside the judiciary and on televisions worldwide. The legal trial ended with unanimous guilty verdicts and death sentences. However, two years after, California abolished the death penalty and all Family members were re-sentenced to life in prison. Manson has remained incarcerated ever since but has never turned down the chance to express himself whenever a television crew comes calling. In the 1980s alone, he was the subject of numerous interviews and features and always came across as articulate and, to a degree at least, knew precisely what he was saying.
And perhaps that is more frightening than anything he is alleged to have done.
Sources
Crime Museum
Crime Museum