Among Hollywood's most celebrated history is a 1927 production starring Lon Chaney Senior called London After Midnight. For forty years after Director Tod Browning adapted his own short story 'The Hypnotist' for the silver screen, fans and movie-goers enjoyed the silent horror/mystery film.
Ever since its initial inception, the motion picture industry has had its fair share of scandal and mystery. From the generally accepted Father of Cinematography, Louis Le Prince, who somehow disappeared from a moving train in 1890, to the sensational murder trials of Roscoe 'Fatty' Arbuckle in the 1920s that all but ended his movie career.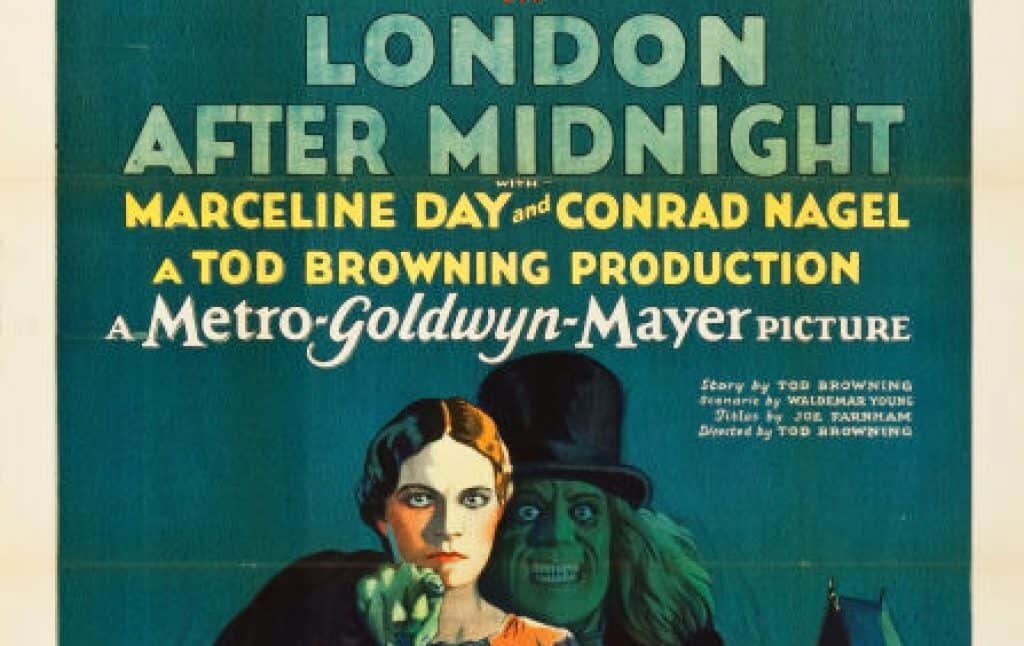 A Commerical Success Panned by Critics
Critics didn't all appreciate the collaboration between actor and director, claiming that it was not their best work. The plot did not make a lot of sense, at least to some of the critics. Fans didn't agree with either of those conclusions, helping the film amass $1,004,000 at the box-office, a quite considerable sum for the time and more than eclipsing its production budget of $151,666.
A Final Verified Copy Destroyed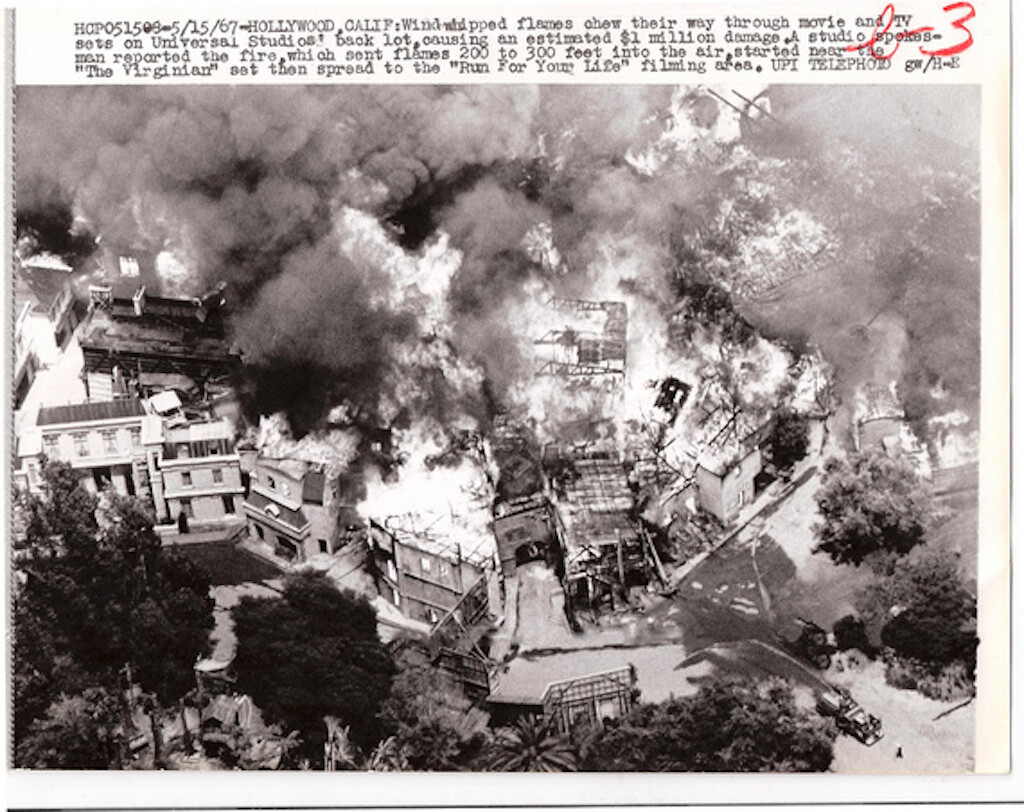 The last remaining copy of the film was a victim of the 1967 MGM vault fire which sealed its place in history.
Is There Another Copy Out There?
Ever since then, fans have been scouring the world for an additional copy.
There are some fans who have turned this search into something of an odyssey or obsession. In 2002, a reconstructed version was broadcast on Turner Classic Movies (TCM) using the original scripts and production stills. While it was not the vintage film that many had craved, it was better than nothing.
Finding a bonafide copy of the original production has become something of the Holy Grail of lost movies and is easily the most famous title out of all those that are listed as lost.
London After Midnight Plot
The story is a relatively simple one. Roger Balfour is the owner and head of a house on the outskirts of London. He is discovered dead by what initially appears to be a self-inflicted gunshot wound. After five years, a Scotland Yard detective and amateur hypnotist, Edward Burke, has the unenviable task of reproducing the scene of the crime and somehow persuade the suspect into re-creating the possible murder.
With several candidates as the person or persons responsible, any one of them could be the culprit. Sir James Hamlin and his nephew, Arthur Hibbs (Balfour's neighbor), Williams (Balfour's Butler) were all viable suspects. The only character not to be considered was Balfour's daughter Lucille.

Chaney played the role of Burke. He intentionally overacted while the character of Burke was disguised as a vampire during this investigation.
This performance even included an example of 'breaking the fourth wall' by allowing the viewing audience in on the application of one disguise.
The Films Caused Controversy
No sooner had the film been put on general release, that it became embroiled in controversy all of its own. In the following year of release, a man was accused of murdering a woman inside Hyde Park, London. He entered a plea of temporary insanity, insisting that it was Chaney's performance that had a detrimental effect on him.
According to The Times, the accused believed that he saw Chaney standing in a corner while in character. Chaney made faces at him and spoke to him in a raised voice. Not surprisingly, this plea was rejected and a guilty verdict was handed down to the man.

Decades later, the UK television series Whitechapel used the real criminal case and mythical allure of the film as a plot device for a two-part story.
At around the same time as a convicted psychopath, Calum Mantus, escapes from a mental institution where he was being held, a murder is committed in the same manner as the crimes Mantus was convicted of. When a search of Mantus's former residence is conducted, a poster of Lon Chaney in character can be seen on the wall.
Additionally, a previously unknown copy of London After Midnight is discovered and put into evidence. It is during this episode that a myth about the film is used in a plot. Anyone that sees the film is badly affected by it and driven insane by the storyline and/or silent imagery depicted.
Did London After Midnight Cause Viewers to Commit Murder?
Is such a thing possible? Can a 90-year film, if it still exists somewhere, really drive someone sufficiently insane to the point of taking another life? Judging from the surviving stills and promotional material, as well as the adaptation into a novel by Mary Coolidge-Rask back in 1928, this supernatural looking chiller might be sufficient to tip a more fragile psyche over the edge.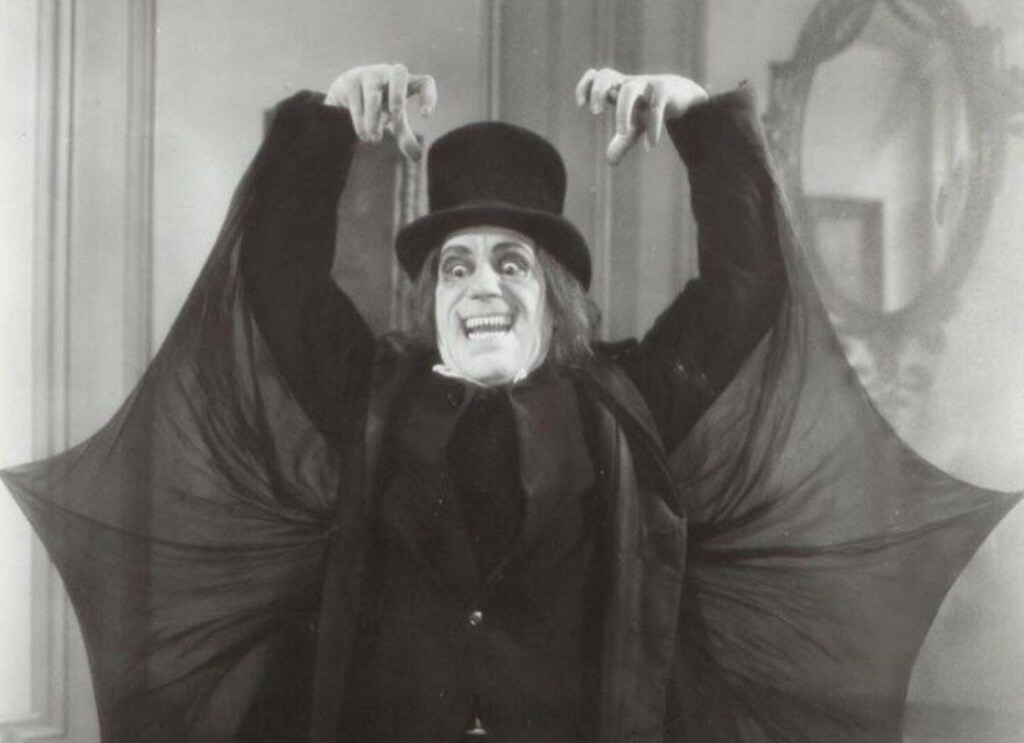 If a copy of the film lying in a vault somewhere in the world, what would happen if it was discovered?
According to one report, it has been. As the 1980s were coming to a close, a Los Angeles film delivery service employee designed a website that outlined, in great detail, how he asked a warehouse clerk about a film called The Hypnotist. The clerk directed him to a print of the movie. When he opened up the film cans, he found himself looking at a copy of London After Midnight. For whatever reason, the delivery man did and said nothing about this incredible find and the film remains lost.
Surely the best way to discover a lost copy of the classic movie is to pay a visit to the online database dedicated to film and television IMDB. According to their sources, up to a dozen copies of the film were distributed to locations all over the world. Other lost films have been found this way. The chances are good that future lost productions will be discovered. Will London After Midnight be one of them?
Sites pulled 25 Feb 2016