Apart from making money, what motivates people to make copies of things? What provides a sense of reward to the copycat? Thousands of years ago, there was not all that much art around to copy. It was not until the invention of money that forgers began to come into existence, and from what we have learned today, this is a really big business.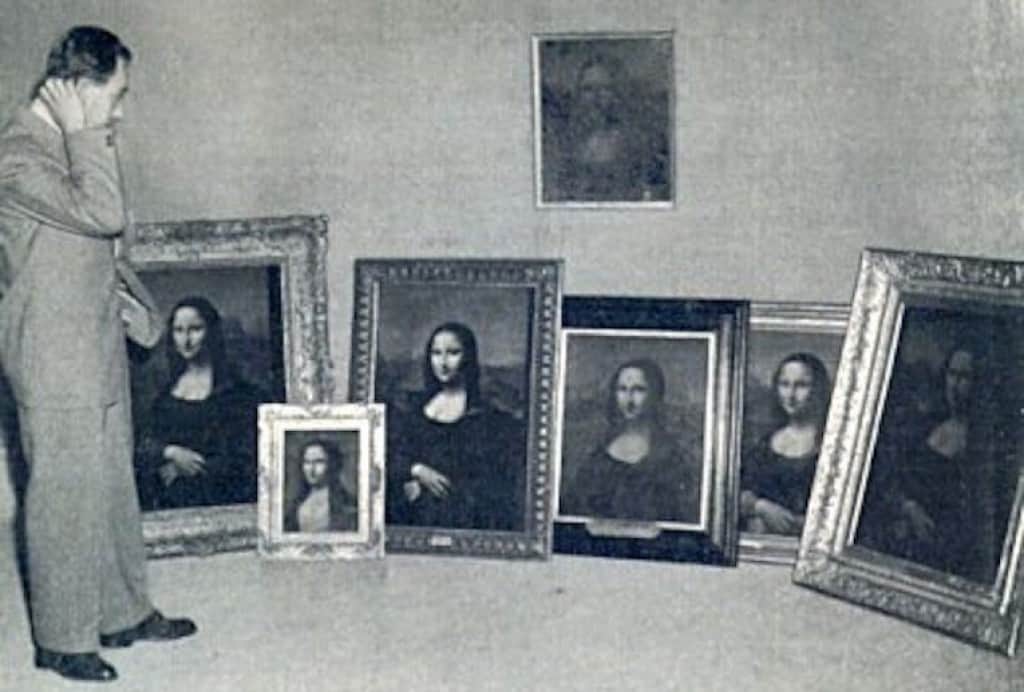 Forgery of Money Through Time
The Test Mark
The Greek silver money was "die struck". In point of fact, a coin was really a work of art itself. Some ancient Greek coins were very lovely. To make copies, all a forger needed was to steal a die or have one made. Metallurgy was widely known in ancient times and a small amount of silver, for example, could be mixed with a metal of lesser value. A suspect coin was tested by digging into the coin and this was known as a "test mark". It could be observed whether or not the coin was solid silver. If it was not, the coin would be destroyed. A few have come down to us today, but for the most part, the authorities wanted to get rid of them.
You May Also Like: Rohonc Codex: Genuine or Hoax?
Since that time throughout history, coins have been forged. Today, one can find counterfeit Roman coins, Byzantine coins and up to the present time. When paper money came into existence, this was no problem for the forger. Every government making paper money has gone to great lengths to see that their money is not copied, but to this day, there are successful forgers.
Skill and Science
Although there have been those who have made a good living out of forging anything of value, it needs to be pointed out that a great deal of both skill and experience are necessary to forge a piece of art or to forge silver, gold or paper money. Since there came a time when coins were no longer struck, but cast, this was a more difficult operation.
A great deal of science was needed in this process due to the necessity of exactness. Generally speaking, from ancient times to the present day, gold was used to support the metals of lesser value. Even with the greater skill needed in producing cast coins, the forger has kept pace. The numismatic world is constantly frustrated in this task of bringing forgeries to light and often there is a lack of agreement regarding the genuineness of a particular coin. The watchdog groups have gone overboard in their condemnation in many cases.
If possible, we need to know more about the motivation of the forger, whether it is in the area of forging money, or now objects of art with extremely high value.
Requirements to Be a Forger
The first thing that we do know is that the person involved must have skills equal to or even more superior to the person making the original. One needs to know as much or more about Rembrandt as an artist or The French Impressionists as the knowledge and experience of the original creators of the work of art is absolutely mandatory. They need to know about the science of aging and how a two-hundred-year-old painting would look today.
There have been forgers who had an attic filled with works of forged art and were sold off from time to time as they needed money. Some were generalists and some specialized in the work of one person
A network was necessary for disposing of or selling their creations. One can say that the forger had to be highly sophisticated as well as a skilled individual. An obvious question can be asked as to why this type of person does not create art under his own name and get on with it. Herein lies the riddle we are trying to solve.
Operations of a Counterfeit Industry
Counterfeiting paper money today is a multi-stage operation. A highly skilled engraver must be found. A production system and finally a distribution network must be set up. It would be rare to find an engraver, for example, who had the background in the underworld to deal with all aspects of the task of making money and disposing of it. By and large, it was a matter of involving yourself in a job or a profession dedicated to making fake money.
There was the matter of being able to outsmart the establishment in your operation and this was not an unimportant motivation. In both Britain and America today, the money is very sophisticated and much more difficult to duplicate. This is not true in China where counterfeiting is rampant. So much so that every transaction demands that the paper money be looked at very carefully to examine the watermark and the texture of the paper.
Pre-existing Conditions for the Profession of Forgery
From the middle ages onward, there were those who could never be accepted in the establishment regardless of their abilities. There were those with high intelligence and advanced skills who would always be relegated to the lower classes of society. It was from within this group of the disenfranchised that we found forgers.
In regards to the initial forging profession, it had to rely upon supply and demand. Once society became better educated and greater numbers of people had the desire or the ability to pay, it became advantageous to provide for them. For example, during the 18th and l9th centuries, there was wealth to be made from the end results of both the agricultural and industrial revolution. People with money began to travel throughout Europe and the middle east. They wanted to buy culture. Governments were only interested in stealing art in mass quantities.
Tomb-robbing throughout the middle east had been in evidence since ancient times. But it was the influx of foreign travelers where it really began to proliferate and continues to this day. When the demand for ancient art and archaeology began to increase, a new type of forger developed. Skilled copies of anything began to appear. Objects in wood, stone, gold, silver, and bronze made to look like an original were now available. We are still dealing with a method of making money as the primary motivation.

Bartering Tactics in the World Today
A Personal Experience
From a personal standpoint, I began to notice a secondary gain in the deception process in my dealing with Egyptian shopkeepers in the days after the second world war when travel was once more open to the public. For some time, I had developed an interest in Egyptian scarabs. The going price from a Cairo shop was five English pounds for a nice one. This is how it worked. You would come into a shop, greeted warmly, asked to be seated and were served a cup of coffee. A certain degree of small talk preceded the presentation of a wooden tray of scarabs, all of which were obvious fakes. You would smile and tell the shopkeeper that you were interested only in ancient scarabs dating from the time of the pharaohs.
A second tray would appear with half excellent quality genuine ancient scarabs and half modern copies. You were being tested to find out just how much you knew about what you were asking for. When you had established yourself as a knowledgeable person, you then entered the barter or negotiation stage of the endeavor. You selected a scarab that you liked and asked the price. Fifty English pounds. When you immediately got up to leave, the shopkeeper would indicate that for you there would be a special price. Ultimately, you would pay five pounds for each scarab. You never bought more than four or five in order to keep the price at a standard level.
All of this was done "in house". The searching of the desert for real scarabs and the manufacturing of the fake ones were done by the family of shopkeepers.
An Englishman in a Cairo Home
After the purchases were completed, you were given another cup of coffee, and an invitation to visit the home of the shopkeeper in a village near Cairo that evening.
Upon arriving, it was noticed that the entire village had been invited to meet the English Professor who had traveled down from London for the sole purpose of buying antiques from the shopkeeper. Everyone was duly impressed. The cost of this occasion was far more than the small profit made from the sale of a few scarabs. It was very important that the shopkeeper is seen as a person with an international reputation.
But why the charade of offering me a tray filled with copies? If I had not been knowledgeable like most of his customers, he would have made more money, but would not have developed a respect for a person in his mind of a higher order which he could show off to his friends and neighbors. This is strange by European standards.
The Fake Trade of Artifacts
In the late Victorian period and well into the new century, more and more people traveled. They made purchases in Italy, Greece, and Egypt. The demand became higher. After the discovery of Tutankhamun in 1922, more and more interest began to develop. This was evident not only in Egyptian artifacts but anything from the ancient world.
Business establishments in London, Rome, and Paris began to deal in antiquities. Much later, this also occurred in America. You could still buy genuine artifacts, but like anything else, there developed a trade in fakes. Since the demand outpaced the supply, the forgers began to appear. After WW2, these businesses grew as did the interest in the ancient world. My five-pound scarab now costs in excess of fifty English pounds. Auction houses began to sell ancient antiques. As they increased their ability to separate the genuine from the fakes, it required that the forgers also become more skilled.
Museums Join the Business
We are now being told that American museums are very much in the nefarious business of buying (and often selling) ancient pieces. Forgers of well-authenticated works of art are getting past the professionals at the museums. The museums themselves are now greedy. They are taking advantage of the public demand for works of art, genuine or otherwise.
New businesses in ancient art on all levels have been so financially attractive. Otherwise honest dealers are doing anything they can to get their hands on anything they can sell, genuine or fake. Governments in the Middle East have begun to institute extreme controls on anything leaving their country. This has been an even greater motivation for the forgers.
Psychology of Forgers
The psychological need for recognition, the need to present oneself if even in their mind a belief that they are able to fool the museums, and the unsuspecting public is important to the forger. He gains a great deal of satisfaction from having outsmarted everyone and often made money in doing so.
Students, scholars, and others are encouraged to continue to take a serious interest in the ancient world. There is no ethical reason for not buying art, both ancient and modern. One must be aware that it is very unethical to rob ancient sites and violate rules and regulations designed to protect the ancient past. Museums all over the world make copies to be sold in their museum shops. There are reputable international dealers who are both skilled and honest. There are now organizations that police these dealers and ensure the public regarding their integrity. Many of them offer products on the internet and on eBay. The majority of sellers on the internet are not reliable and one must put forth an effort to determine who is reputable and who is not.
I am very much afraid that at the end of the day, the primary reason for forgers is that of making money. There are other psychological reasons, but they are far outweighed by the hope of financial reward.