Exorcism. The word itself strikes immeasurable fear in all our hearts. In the age of science, many people find it difficult to accept the possibility of demonic possessions. However, the pre-eminent recorded case of exorcism in modern history paints a stirring yet controversial depiction of paranormal activity.
The story of the exorcism of Roland Doe, which also inspired the 1973 horror film, The Exorcist, has a lot to say about the truth of beliefs surrounding possession of humans by evil spirits. Or was it just another case of mental illness, or abuse, which people branded as a possession? Let us dive deeper into the story of Roland Doe to know what happened and what didn't.
The Famous Exorcism 
The case of Roland Doe gained attention in mid-1949 when different newspaper articles published reports of a possible possession and exorcism of a boy aged between 12-14 in the eastern United States. The reports were published anonymously and were thought to have been based on reports by the former pastor of the boy's family, Luther Miles Schulze. 
About two decades later, William Peter Blatty, who was a student at Georgetown University in 1949 when the first report of Roland Doe's possession appeared in an article in The Washington Post, wrote the infamous book "The Exorcist" in 1971. The book went on to become a New York Times Bestseller for 57 weeks, including 17 weeks at the top position.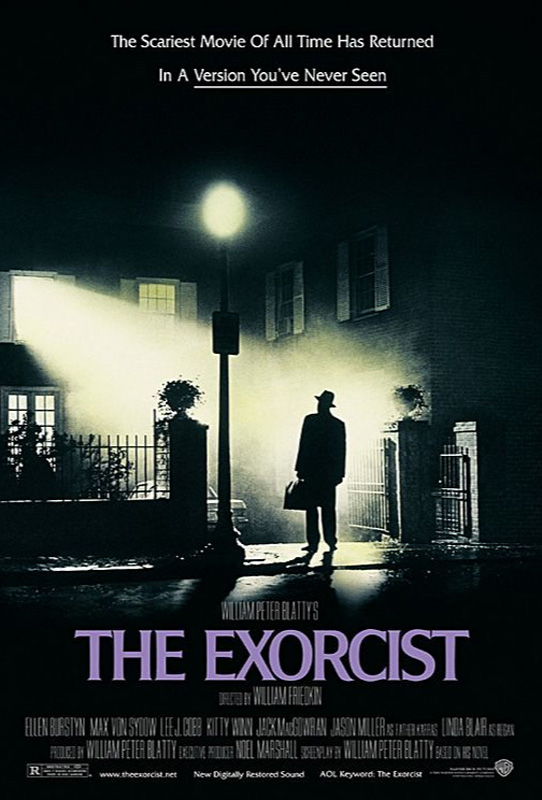 The success of the book inspired the film by the same name in 1973, which garnered exceptional acclaim. However, all this overlooked the awful suffering experienced during the apparent possession and exorcism by the boy at the center of the story, Roland Doe. 
Who was Roland Doe?
The boy in question, known as Roland Doe or Robbie Manheim in some cases, was believed to have been a resident of Cottage City, Maryland. Even this is uncertain however, as there are many conflicting accounts about the actual place of residence of Roland Doe, with some suggesting that it could have been Mount Rainer, Maryland.
Similarly, there are many sources which present the age of Roland Doe differently. In some reports, the age of Roland Doe is 12 years while in some it is 13 and in others, his age is reported to be 14 years. Despite these inconsistencies, a picture emerges of a young teenager living somewhere in Maryland.
According to a former classmate of Roland, he was a quiet, unpopular and highly studious boy. Some rumors suggested that Roland had an overbearing mother and grandmother while his father remained distant although not completely absent. Roland was particularly close to his Aunt Harriet, also referred to as Aunt Tilly in certain accounts. 
The Pivotal Moment
Aunt Harriet, the central character in the story of Roland Doe, was a spiritualist. She gifted a Ouija board to Roland Doe and helped him learn how to contact spirits with it. However, she died soon after and her death had a formidable impact on Roland.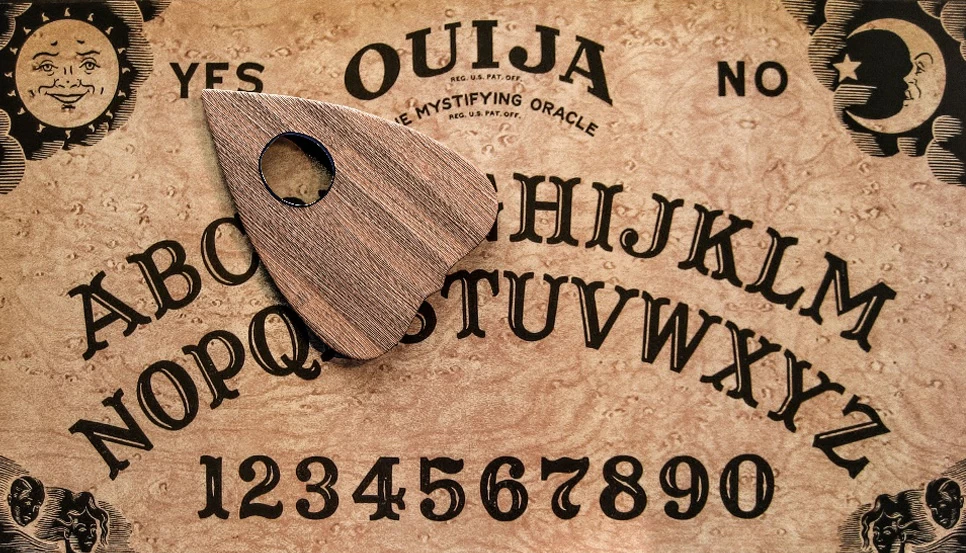 He was heartbroken and may have attempted to contact the spirit of Aunt Harriet with his Ouija board. Many reports on the story of Roland Joe state that he established contact with a demon rather than his Aunt Harriet in the afterlife. 
This is where the problems started. Roland started showing erratic behavior, such as staying withdrawn and acting erratically without any provocation. Scratches, bruises and welts started to appear all over his body. Roland was about to become an unwilling protagonist in a story of evil taking over a human. But all this was unclear to his parents, who sought psychiatric help and visited many doctors, baffled by his erratic behavior. 
First Exorcism
After visiting various doctors and psychiatrists who were unable to help Roland, his parents lost all hope for his treatment and turned to the church for help. Although they were Protestants, Roland's family was advised to consult with the Catholic Church and they did so.
Father Hughes was one of the first priests to examine Roland and verify it as a case of demonic possession. According to Father Hughes, Roland could not take his eyes off the Bible, which was a definite sign of possession by evil spirits. 
Father Hughes recommended that Roland should be transferred to a Jesuit hospital near Washington DC for an exorcism. In the attempt, which lasted across three nights, Father Hughes witnessed many unnatural sights in the room. Most alarming of them all, Roland's mattress started shaking during the exorcism and he managed to break his restraints and slash Father Hughes' wrist with a mattress spring.
However it was hoped that the exorcism had succeeded, and Roland was brought back home with hopes for improvement in his condition. 
Worse Was Yet To Come
The troubles for the family of Roland Doe didn't end in Washington DC, as his condition deteriorated further after returning back home. He started developing gashes on his chest with the word "LOUIS" appearing on it. Roland's family perceived this as a possible indication towards relocating to St. Louis, Missouri, the hometown of his mother. However, the relocation did not help and Roland's family had to turn to the church once again.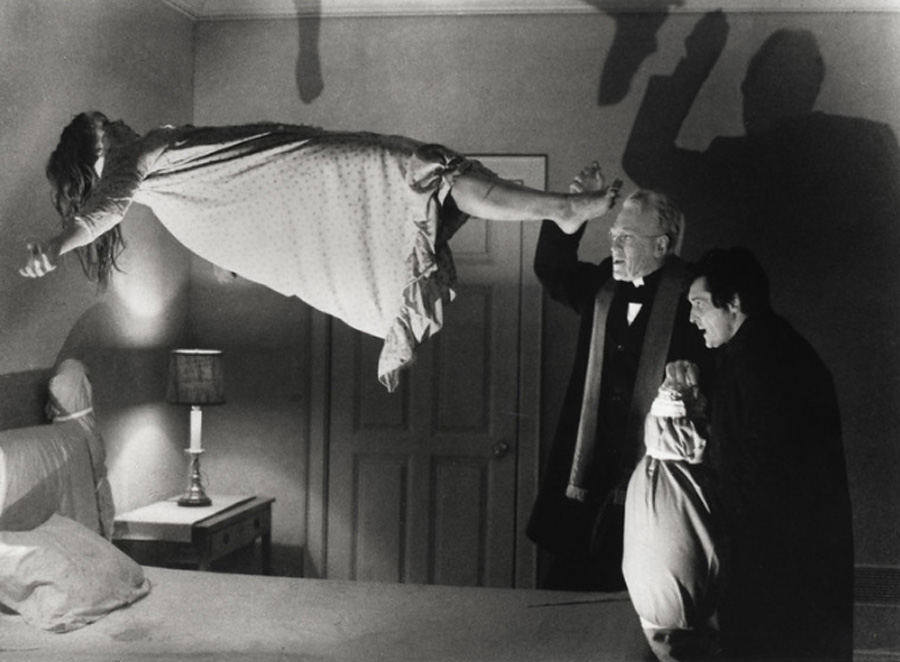 Two new priests, Father Bowdern and Father Bishop, examined Roland and concluded that he was in a state of demonic possession. Father Bowdern believed that he was not qualified enough to carry out an exorcism on his own. So, he enrolled the help of Father Bishop, as well as another priest, Father Halloran, to perform the exorcism.
This time, the attempt lasted for almost three weeks. The accounts of Father Bowdern about the exorcism recorded in his journals present a gruesome detailing of the night of the exorcism.  Apparently, Roland showed the strength of an adult and was difficult to restrain. At the same time, he also hurled abuses and threatened the priests while also proposing sexual favors to them. 
The Arrival Of An Angel
The exorcism by Father Bowdern, Father Bishop and Father Halloran did not seem to have worked and Roland was moved to the Alexian Brothers Hospital in south St. Louis. He was restricted to solitary confinement and was finally relieved from demonic possession through being baptized.
Upon receiving his baptism, Roland acted like the Archangel Michael and accounts claim that he said, "Satan, I am Michael and I command you to leave this boy now." That was the last anyone ever read about exorcism of Roland Doe as the boy continued to live a normal life in anonymity for the rest of his years. 
Years after the horrific exorcisms carried out on Roland Doe, the topic of demonic possessions continues to be controversial. The differing accounts of Roland Doe's exorcism leaves a lot to doubt and little to clarity. Was this teenage boy possessed? Which of the differing accounts of events is the true one? We may never know.
Top Image: The real-life inspiration for The Exorcist. Source: Ginettigino / Adobe Stock
By Bipin Dimri
References
The Haunted Boy of Cottage City. Available at: http://www.strangemag.com/exorcistpage1.html   
Exorcism of Roland Doe. Available at: https://en.wikipedia.org/wiki/Exorcism_of_Roland_Doe     
The Exorcism of Roland Doe. Available at: https://stmuhistorymedia.org/the-exorcism-of-roland-doe/