Snorri Sturluson was an Icelandic poet and historian who developed a strong knowledge of Icelandic saga and traditions. Born in the 12th century and rising to become a chieftain in Reykholt, Snorri is perhaps one of the best-known Icelanders of all time.
It is mainly through Sturluson that the knowledge of Nordic cultural heritage, and Norse mythology has survived. Snorri has been credited with many of the best literary Icelandic works which included parts of the immensely important Prose Edda, the story of the kings of Norway and Egil's Saga. However, he also had a dramatic and interesting life.
Snorri as a Child
Snorri was born to a minor chieftain named Hvamm-Sturla and his wife Guðný Böðvarsdóttir who was also from a noble family from Borgarfjörður. Guðný's family was involved in a great deal of controversy which led to the adoption of Snorri in 1180 in southern Iceland when he was 3 years old. Jón Loftsson, Snorri's adoptive father, was the main chief of Oddi for many years. 
In terms of education, Snorri was likely taught at the school in Oddi where he is expected to have attended classical education as well as folklore, genealogy, and the philosophy of law. The school is supposed to have been the school of Sæmundr fróði and his descendants. He was a writer of Latin and wrote a history of Norwegian kings that Snorri would later utilize. 
Throughout his time in Oddi, Snorri developed to influence and power in the South and West of Iceland. By 1199, Snorri had a marriage arranged for him that would see his farm on the estate Hvammur in the Dales.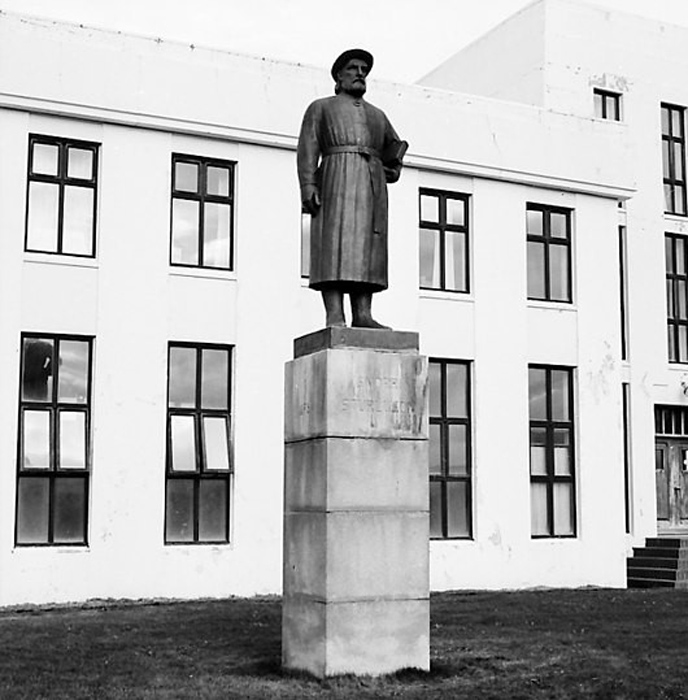 However, Snorri's older brother blocked this arrangement which meant that they spent their first year in Oddi. Sadly in 1202, Snorri's wife's father died, Snorri took control of a farm in Borg and the chieftainship of Mýramannagoðorði. It was here that he was able to gain more power in the West.
Snorri's ability to garner support allowed him to take control of the lordship of Lundur, Stafholt, and Gilsbakki. In the 13th century, Snorri was one of the most influential chieftains in the country. By 1206, Snorri relocated to Reykholt and developed a web of influence and power that went across the country and even spread into Europe. Snorri had both a mistress and a family, although little information on them survives. 
A Lawyer and a Courtier
In 1215, Snorri was elected as a lawyer in the Althing, the Icelandic senior parliament. He performed his duties for three years before leaving in 1218 for his first trip abroad, to Norway. He stayed with King Haakon and Earl Skuli in Tunsberg and went to see Askell the lawyer in Gautland.
From here, Snorri returned to Haakon. It has been suggested that while he had been there, Snorri advised against the planned war against the Icelanders. Due to his expertise and ability to negotiate, he was given high respect in the king's court being called a king's man. 
When Snorri Sturluson finally returned in 1220, he became close with other chiefs in southern Iceland. This helped to consolidate his power. Later he founded a monastery at Viðey. Throughout this time, it seems that Snorri remained at home with his family and took a back seat to politics. 
A Weaver of Sagas
Between the years 1220-1223, Snorri resided mostly at his farm in Stafholt whilst he spent time constructing houses and dwellings in Reykholt quite extensively. He built a large fort around his property and was able to help construct a church that could be utilized as a study center. Throughout his holdings, a community of educated men and priests began to form. This attracted more and more writers to come to his holdings. 
It was during this time that Snorri had the opening of Heimskringla dictated. He openly says that he had the book written rather than wrote it himself. He did this with numerous other works in this time. All of the works that he has been attributed to Snorri all start in a characteristic way. These works often are peppered with humor and superior knowledge of the culture. This was coupled with meticulousness compared to other works of the time.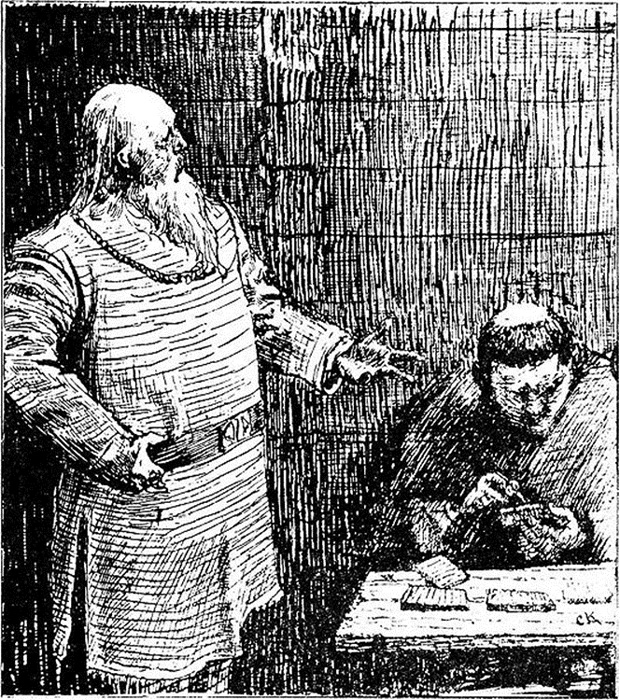 The works of Snorri also included the immensely important Prose Edda, the major source for large parts of Norse mythology. Much of what is familiar about the Norse gods Odin, Thor, Loki and others survives through this work, which is both a towering achievement in poetry and a vital resource in ensuring these stories survived.
Family Problems and Political Struggles
Despite writing about and advertising heroes and epic tales, many contemporaries thought that Snorri did not operate in the same resolute way. Many of the chiefs found the way that Snorri had climbed the political ladder unethical and despicable, including his own family.
And they may have been right. Snorri attempted to consolidate his power in Iceland so that he could offer it to King Haakon of Norway. This led to years of feuding from 1223.
Snorri raised an army under his nephew and an additional one under his son. This was all to go against his brother Sighvatur. However, just before the battle, Snorri dismissed his army. Sadly, his brother did not do the same and chased him into the countryside. This forced Snorri to use guerrilla tactics in order to maintain the war effort. 
Haakon attempted to intervene with the armies to help Snorri, though he was unwilling to put troops on the ground and convened instead a peace conference in Norway with the chiefs of Iceland. Unsurprisingly, Sighvatur did not join these peace talks and refused to join the king in Norway. Snorri though tried to encourage the chiefs to trust him. 
The End of Snorri
Snorri finally joined Haakon in Norway in 1238, but he was no longer trusted by the king. Despite his brother dying in battle, Snorri was unable to return home and was instead ordered to stay in Norway. Despite this, he fled in 1239 and managed to survive for two years before being assassinated in 1241. 

This news was not welcomed in either Norway or Iceland due to Snorri's reputation as a poet and historian. Haakon had likely played a part in the assassination as he revealed that Snorri would have been fine if he had submitted instead of fleeing.
Despite this ignominious end, Snorri's writings have lived on, providing epic accounts of the Norse gods, and of politics in the 11th and 12th centuries. Snorri Sturluson led a tumultuous life but will be remembered as one of the greatest medieval writers and most important Icelandic historic figures. 
Top Image: Snorri is remembered today as a writer, but his life was one of politics. Source: Parsadanov / Adobe Stock.
By Kurt Readman