This is the story of a woman who lived many lives, and who went by many names. Marguerite Marie, Marguerite Laurent, Princess Fahmy, and Maggie Meller. Her journey through life saw her transform herself from a prostitute, to a consort of kings, and finally as a defendant in the trial of her husband's murder, a scandal that shocked society.
Was she a manipulative murderess? Was she every truly in love with any of her liaisons? The answers, like so much about this extraordinary woman, are not so simple. 
An Early Life in Paris
Marguerite Alibert was born on the 9th of December, 1890, into a poor Parisian family. She was the daughter of Firmin Alibert, a coachman, and Marie Aurand, was a housekeeper.
Both her parents worked for the elite in Paris at a time when the gap between rich and poor was very pronounced. This exposure to the lives of the rich sparked a desire in her heart to one day become a high-class Parisian lady.
She grew with intelligence, sophistication, and beauty, and her future seemed to be bright. However, her family was about to change dramatically. 
When Alibert was fifteen years old, her four year old brother was hit by a truck and died. Marguerite Alibert's parents held her responsible for the death, and as a punishment, she was sent to the Sisters of Mary, a Catholic boarding school.
The nuns found work for her in a home as a domestic servant. Her life had become brutal, and the nuns used to beat her relentlessly. Marguerite, willful and talented, developed a headstrong nature as she bridled at this ill treatment. 
Despite the watchful eye of the nuns, Marguerite Alibert became pregnant after a year at the boarding school. The identity of the father has never been discovered, and in due course she gave birth to her daughter, Raymonde.
For her transgressions she was expelled from the boarding school and sent home. The young girl tried to forget all the traumatizing events she experienced during this time, but she couldn't, and those events permanently molded her personality.
From Bar to Star
Cast out by the nuns, Marguerite Alibert had a tough time finding a job. She was destitute and unable to support her daughter, who was sent to live on a farm in the countryside. In spite of her situation, she was still determined to find an escape from her poor life and lead a sophisticated life amongst the Parisian elite. 

Paris at the turn of the twentieth century was a decadent and alluring city, and Marguerite saw prostitution as an ideal avenue for making good money. She started as a street prostitute, attracting clients by singing at local bars and always leaving with the richest men.
Her fair complexion and unique charm proved very attractive to her clientele. Soon, she was noticed by a high-class brothel owner, Madame Denart.
Madame Denart saw that Alibert was smarter and prettier than most street prostitutes she came across, and took Alibert under her wing. Still at the tender age of sixteen years, Marguerite Alibert learned the tricks of her profession from an expert, and eventually grew into a high-class courtesan. 
In 1907, Marguerite Alibert fell in love for the first time with Andre Meller, who was a wealthy wine merchant more than twice her age. However, there was a small problem: Andre Meller was already married.
Hidden in an apartment purchased for her by Meller, Marguerite Alibert took his last name, becoming Marguerite Meller. This may have been to create a veneer of respectability, but even though Alibert claimed that she was married, this was untrue.
The relationship lasted until 1913, during the course of which Marguerite Alibert received some two hundred thousand francs from Andre Meller, a fortune in today's money. She had clearly perfected the art of courting and seducing rich men.
Rubbing Shoulders with Princes
An onlooker would be forgiven for wondering whether Marguerite was truly in love with Meller, or rather just adept at making money. After the relationship ended, Marguerite was certainly quick in looking for another benefactor, and her charms drew the attention of the highest rank.
At that time, the British royal family was looking for an experienced courtesan in order to familiarize Prince Edward, the Prince of Wales and heir to the throne of the United Kingdom, with the ways of the world. In 1917, Edward was in France serving as a Grenadier Guards officer in World War I.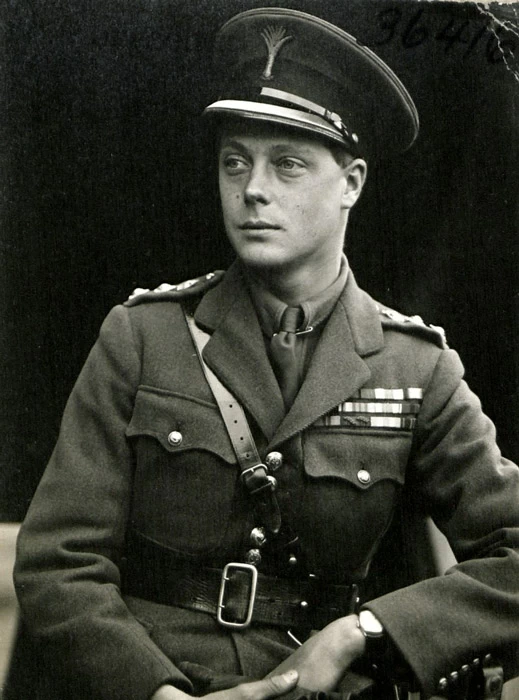 Marguerite Alibert was formally introduced to Edward by his aristocratic friends. Almost instantly, Edward was infatuated with the beauty of Alibert, and they embarked on a royal affair.
Edward used to secretly meet Alibert and was known to have sent as many as twenty love letters from his post on the Western Front. However, after an intense affair that lasted for one year, Edward lost interest in Alibert. He began to incline instead towards a married woman named Freda Ward. 
A Woman Scorned
Furious at being betrayed, Marguerite used Edward's love letters to blackmail him, taking huge sums of money from the prince in return for her silence. She was again quick to move on, and her new target was Charles Laurent, a wealthy air force officer.
However, this time things were different. In 1919 she married Charles, her first legal husband, taking the last name "Laurent." But this may have been just another money-making scheme, as within six months they were divorced. Marguerite again collected a huge sum of money, this time as a divorce settlement. 
Marguerite had grown rich, and was able to set herself up as an independent woman. While still only 30 years old, she kept a stable with 10 horses, two limousines, a full-time groom, and an extravagant property on the desireable Avenue Henri-Martin in Paris.
She also brought her daughter back from the countryside and paid for her to attend the best boarding school in the country. But her lifestyle became too expensive even for her wealth, and in order to become more stable, she seduced a wealthy Egyptian businessman, Ali Kamel Fahmy Bey, in 1921.
They were formally introduced into Paris society in 1922, and Marguerite converted to Islam so she could marry him. However, this time she had trapped herself. Her new husband took several other wives, and refused to grant Marguerite a divorce.
Trapped
It was then that she realized she was caged. Increasingly resentful of her treatment, their quarrels became violent and frequent. Marguerite even started making notes of what all things she did not like about him on a daily basis.
Ever the independent spirit, Marguerite could not abide this new life and things came to a head on the 9th of July 1923. After a particularly fierce argument in the Savoy Hotel while the couple were on holiday in London, Marguerite shot her husband dead with a .32-caliber pistol.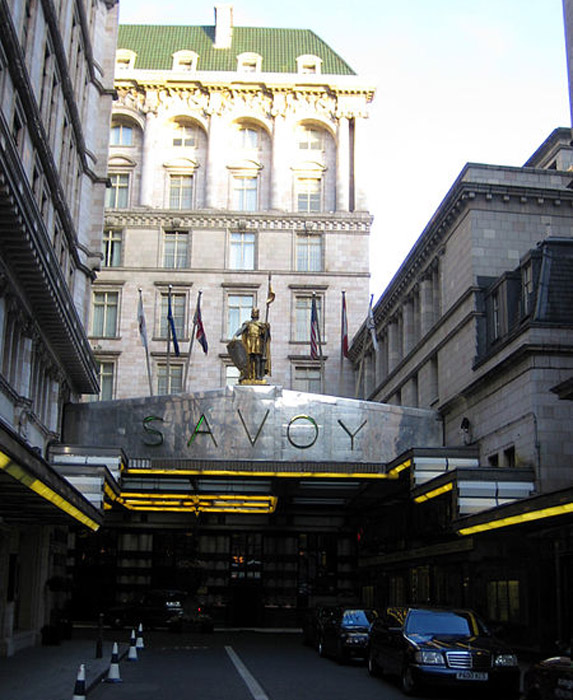 Two months later, Marguerite went on trial for the murder, and the situation looked bleak. But her resourcefulness again came to the fore, and she presented herself as the victim of "brutality and beastliness" with her lawyer ensuring her past was suppressed.
The jury, faced with a story of a poor French woman cruelly treated by her husband, acquitted her of all charges. Marguerite walked free and retired from the public eye, living in Paris until she died on the 2nd of January 1971, at the age of 80. 
Top Image: Marguerite Alibert in her late twenties. Source: Unknown Author / Public Domain.
By Bipin Dimri