James Harold Wilson was a politician who served twice as Prime Minister of the United Kingdom from 1964-70 and then 1974-76. He was also the Labour Party Leader from 1963 up to 1976. But during the mid-1970s, there emerged many conspiracy theories about Prime Minister Wilson. These theories range from being a Soviet spy to being a victim of treasonous plots. But the theory that he was a communist spy has never really gone away.
During his period in office, UK's MI5 secret service agency kept a secret file about Wilson. This was due to his contacts with the Russian KGB security agency, and connections with Eastern European businessmen. Although the file was opened in 1945 when he entered Parliament and remained open throughout his tenure as Prime Minister, he was never actively under investigation for being a spy.
The Rise Of Harold Wilson
Harold Wilson was born on March 11, 1916 to a teacher and an industrial chemist in Yorkshire, England. He studied philosophy, politics, history, and economics at Oxford. He became the third Prime Minister of Queen Elizabeth's reign, the first from the Labour Party.
While his two tenures as Prime Minister were marked by forces of liberalization in the United Kingdom, his stints were also afflicted by problematic social and economic issues.
Wilson's government worked to ease laws around homosexuality criminalization and censorship, abolish capital punishment, support technological development, and opposed the discrimination of minorities and women. In 1969, they aided in establishing the Open University for allowing British citizens to earn degrees with flexible part-time study.

But the UK, during Wilson's tenure, also suffered from financial problems, principally a £400 million deficit. Due to this, he even devalued the pound in 1967, after which the economy slowly became stable. He faced many conflicts in Northern Ireland, Rhodesia, Vietnam, and Nigeria.
In 1970, he lost his election to the establishment Conservative Party, but retuned with a victory four years later. After winning for the second time, he focused more on domestic policies, bringing reforms in health, education, public pensions, disability rights, etc. Wilson shocked everyone when he announced his retirement as the Prime Minister in March 1976, just a few days after his 60th birthday.
More Than He Seemed?
Anatoliy Golitsyn, a notable Cold War Soviet defector, had been debriefed by the UK intelligence services. He told the British intelligence officers that Harold Wilson was an operative of KGB, and that the former leader of the Labour Party, Hugh Gaitskell, had been assassinated by the KGB to make Wilson the leader. However, Britain's MI5 security service historian Christopher Andrew has described Anatoliy Golitsyn as an unreliable conspiracy theorist.
Further, in the memoir Spycatcher, ex MI5 officer Peter Wright states that the Head of CIA counterintelligence, James Angleton, said Wilson was a Soviet agent during his tenure after the 1964 election. Wright also stated that Angleton has referred to the assertion coming from a "source", which could also be Golitsyn. Angleton grew suspicious about the political people's loyalty.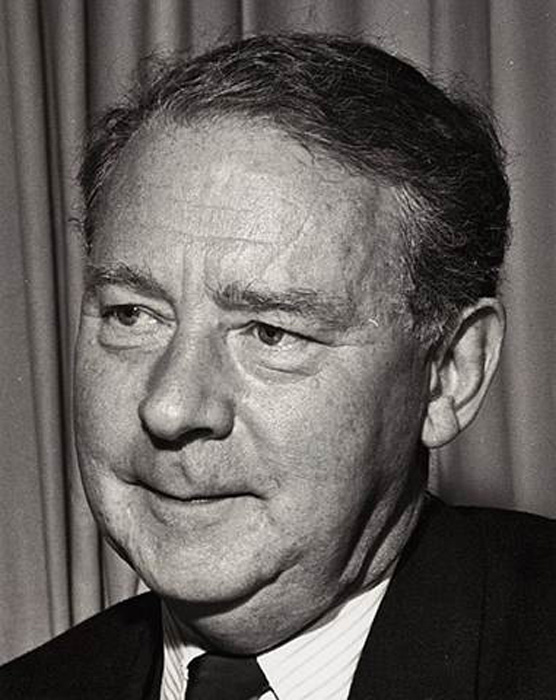 As per Wright, MI5 also received some information towards the end of the 1960s from two Czechoslovakian defectors who claimed that there were Soviet agents in the Labour Party. The two gave details about several trades unionists and MPs of the Labour Party.
MI5 also kept a file on Harold Wilson under the name "Henry Worthington" and this file remained open for several decades, before they concluded that Wilson had no such relationship with KGB and he was not a communist spy. MI5 also never found any evidence of the Labour Party's connection with the Soviets.
The "Wilson Plot"
This clandestine monitoring of the Prime Minister caused a major controversy during the mid-1970s known as the "Wilson Plot" where MI5 officers were accused of conspiring against Wilson. During the second term, Wilson had realized that he was kept under electronic surveillance.
His biographer Philip Ziegler tells an account of Wilson's caution, where the Prime Minister pointed towards the electric light fitting. Wilson then made a gesture of putting his finger on lips, indicating that any confidential talk could be unsafe. Former United States President and then CIA director George H. W. Bush found it amazing that the UK secret services would spy on their own Prime Minster, but it seems to have been the case.
These fears that Wilson had were publicized in an article The Observer in 1977, where he claimed that some Service Officers were undertaking a whispering campaign and were bugging him. These allegations fueled a political controversy, and James Callaghan, then Prime Minister, issued a statement in 1977 to counter the allegations.
The statement asserted that the Security Services and British Intelligence never conducted any electronic surveillance in the rooms of Prime Minister Wilson or in 10 Downing Street, the official residence of the Prime Minster. But doubts remain to this day.
Spycatcher and Further Investigation
The allegations again surfaced in 1987 with the publication of Spycatcher, which claimed that nearly thirty different intelligence departments provided the approval to monitor Wilson. Once again, the investigation began, with a fresh inquiry ordered by then-Director General of MI5, Sir Anthony Duff.
His successor Dame Stella Rimington recalled all the interviews of those who knew Peter Wright and worked with him. But nobody recalled anything that proved the claims of Peter Wright. Finally, a detailed report was given, which again concluded officially that the "Wilson Plot" never existed.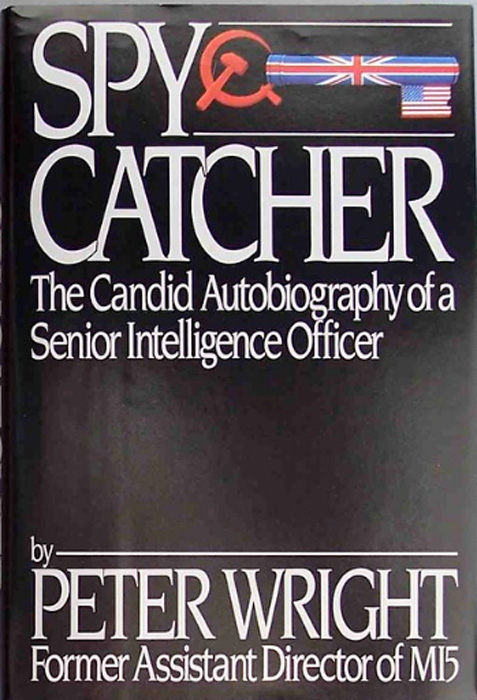 Margaret Thatcher, then Prime Minister, stated that the Director-General had provided the report, and there had been a precise examination of interviews with officers and Security Service records during that period in question. The Director-General had found no such evidence of truth regarding the allegations.
He therefore told Thatcher that he had concluded that all the stories and allegations are false. All the officers who were interviewed denied their involvement in it, and some claimed to be completely unaware of any plans or activities conducted to discredit Wilson or his government during his term in office. 
No "Wilson Plot" After All?
The Director-General therefore stated that there is no reason for believing that any such plot existed, and that Prime Minister Wilson was never under any electronic surveillance by the officers of the Security Service. But, to borrow a famous quote from the Profumo Affair, another establishment scandal in the United Kingdom in the 1970s, "he would say that, wouldn't he?"
Even Peter Wright discredited his own evidence as presented in Spycatcher in a BBC interview in 1988. He accepted that the thirty officers' involvement was exaggerated for sensationalist effect, and reduced his estimate to around eight or nine officers.
But he still maintained that Harold Wilson was under surveillance, and that suggests that MI5 took the possibility of Wilson being a communist spy seriously. Was Wilson a spy? Probably not. Did MI5 think he could be, to the point of acting treasonously against their own country's democratically elected leader? That remains a mystery.
Top Image: Harold Wilson. Source: Gerald R. Ford Public Library, Public Domain.
By Bipin  Dimri