The U.S. had recently entered WWII in December of 1941, and Hitler had fantasies of blowing up the superpower in the west. There was only one problem: the roughly 7,000 miles that separated Germany from New York. Hermann Göring asked top German aerospace engineers for a long-range heavy bomber that could manage the transatlantic flight. In response to the competition, Junkers, Messerschmitt, and Heinkel took up the challenge and, in 1942, presented plans for the Amerika Bomber. Although there are debates about the veracity of the evidence, there are reasons to believe that the bomber may have secretly flown to the U.S. 
Junkers, a major producer of German aircraft, used their expertise to build a successor to the Ju 290 for the Amerika Bomber project. The 290 was the brainchild of Walter Wever, a German Air Force General. His initial proposal, submitted back in 1934, targeted incursions into Russian airspace, not America's. The Ural Bomber, as it was originally titled, was Germany's first genuine long-range attacking platform. (Nazis made it to the East Coast in Operation Pastorius).
Initial production only lasted for a few years and manifested a limited number of aircraft. Even so, the Ju 290 did not serve its intended purpose. Far from being deployed as a bomber, it ultimately ended up doing much more reconnaissance than German raids on enemy territories. When the Luftwaffe turned its eyes towards the west, the core 290 and the Ju 90 V6 designs underwent some modifications. Consequently, entirely new long-range planes emerged.
Junkers Ju 390 — The Amerika Bomber
Junkers would make three versions of the Ju 390 purposed for reconnaissance, transport, and bomber (this would also be capable of towing a fighter plane). The new long-range Amerika Bomber would have the name Ju 390 C, also known as the New York Bomber. It boasted a longer fuselage for a more massive payload. An increased wingspan would carry six engines. Additionally, it would possess advanced onboard systems.
Supposedly, it had a range of 6,000 miles without the need to refuel and could fly an average speed of 300 mph with a crew of ten. Its new design could tow a parasite ME 328 fighter plane and carry two machine guns with a cannon in its tail (Bjorkman).
As far as the Allies were aware, only two Ju 390 prototypes existed, the V1 and V2. The V1 was successful in its test flights, and the Air Ministry ordered 26 additional planes. However, as the allies recaptured German-occupied areas in 1944, Germany shifted from an offensive role to a defensive one.
Die Glocke: The Nazi Bell Hoax
On June 20, 1944, the Luftwaffe canceled the contract for the 26 Ju 390s. Interestingly, at least one source indicates that Junkers received payment for seven aircraft (Griehl). Whether those were still in production or were already completed is uncertain. Either way, by September that year, all production of the Ju 390 ended.
Supposedly, the Ju 390 V2 prototype was never finished and never flew. In contrast, some people are adamant that it had operated in test runs. Additionally, rumors exist of other possible Ju 390 prototypes. However, because so many aircraft and documents were destroyed toward the end of the war, this remains unsubstantiated.
---
On Amazon: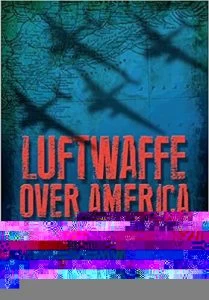 "This thought-provoking book examines the Nazi German plans to raid – and bomb – New York and the eastern seaboard in the event of a successful invasion of the Soviet Union. . . This fascinating, thoroughly researched study offers valuable insights into how Germany developed new weapons and shows why the attempts to develop long range bombers were frustrated until they were terminated by the end of hostilities. Includes more than a hundred rarely seen photographs and original plans."
---
Did the Amerika Bomber Ever Fly to the U.S.?
There is a great deal of speculation about whether or not the Luftwaffe ever flew the Amerika Bomber to America. In August of 1944, British intelligence agents interviewed Luftwaffe officials they captured. Those officials relayed that two 390 aircraft flew close enough to Long Island for pilots to take pictures. Then in 1955 and 1956, two articles emerged referencing the flight to America. The first one was in the Royal Airforce Flying Review by Dr. Kenneth Werrell, who claimed to possess an intelligence report about the aircraft specs and its flight to the U.S. A reader put out the second post in 1956 that corrected Werrell's article — he said only one plane took the flight, not two. (Colon).
In 1969, London's Daily Telegraph put out a piece based on the testimony of a Luftwaffe test pilot, Hans Pancherz. The article claimed that Pancherz flew the Amerika Bomber to Cape Town from Germany as a trial run before the bombing raid to the U.S. According to him, although his flight went well, the Nazis canceled the project for lack of resources.
Owls Head Lighthouse, Maine
An unverified story exists about the Amerika Bomber that suggests the aircraft made it within two miles of the U.S. There is no proof that such an encounter took place. However, it's a conceivable story that has persisted.
The supposed incident occurred in mid-September, 1944. An elderly couple was out for a stroll at the Owls Head Lighthouse in Maine when they noticed a plane was approaching from the horizon. It was dark green and black with six engines. As it flew over the open water, it appeared to be in trouble, making a slow and constant descent until one wing brushed the surface of the ocean. Witnesses then lost view of the large aricraft. (How did the Hawaii Clipper flying boat disappear in 1938?).
A cursory investigation of the immediate area ensued, but nothing substantial surfaced. Approximately ten days later, a trio of corpses washed up on the beach. Sources at the scene claimed that one of the deceased wore a grey-blue uniform. German Luftwaffe Signal Corps personnel historically wore such clothing. Furthermore, brown collar tabs indicated that the officer held the rank of Hauptmann or Luftwaffe Captain. The other two wore yellow tabs.
It wasn't uncommon for the government to cover up such incidents to keep the American public calm. The military stated that what people interpreted as a plane was a submarine. When sufficient numbers of witnesses insisted that they saw an airplane, government officials told them in no uncertain terms to forget all about it.
Consequently, the curious-minded dropped their pursuit of the truth. Talk of the crash-landing might have ceased there and then, becoming nothing more than local folklore. However, the story picked up momentum in the 1980s.
Ju 390 Amerika Bomber on the Ocean Floor?
Ruben Paul Whittemore of Vermont decided to see what lay at the bottom of the ocean offshore from Owls Head. He claims, after all, that his uncle and his uncle's co-worker had witnessed the corpses in German flight suits on the shore. Over many years, the diver scoured the sea bed for a downed aircraft or even a scuttled submarine. Initially, all he found were metal fragments with letters on them. According to forum posts on Uboat.net, they read:  
• R?Z WURKE Nb 135?34 (Allgemiene) – this word is almost gone due to condition
• JUNK??SM?T??WURKES (Agts: Haan) – this word is in same condition
• FWU ???KE N? 13??34 (Gbs: Fl??g?roberstkommando Rdt.)
Whittemore made educated guesses and filled in the inscription text:
• RMZ WURKE Nb 135?34 (Allgemiene)
• JUNKERSMOTORWURKES (Agts: Haan)
• FWU WURKE Nb 135?34 (Gbs: Fliegeroberstkommando Rdt.)
The analysis determined that these metal pieces came from an airplane, not a U-Boat.
Whittemore said:
[blockquote align="none" author=""]As of April 2012: I have been informed that the crashed aircraft at Owls Head, Maine may be a Ju 290 or Bv222? I am sure it is an aircraft with six radial engines! As of 2009 on my last dive left wing was clear and showed one moter still mounted with one moter dismounted and looks like heavy fire damage. Last witness died in 2011: uncle Em and Mr. Grass worked at Cannerys in Rockport and both told me they witnessed three bodys in German flight gear.[/blockquote]
By 2013, he claimed that he and his wife found six BMW engines, a radar, and radio.
No Clear Evidence
Despite lots of talk about the supposed aircraft that crash into the water, no concrete evidence ever surfaced. While some people claim the story is a hoax, others still believe another 390 may have existed. Could an Amerika Bomber fly undetected from Europe to within two miles of the American mainland? If so, was it merely a test flight of the 390's range of capabilities, or something more sinister? 
Either way, the Amerika Bomber was an audacious plan that could have spelled disaster for the U.S. and possibly changed the course of the war. If there had been an attack on American soil, instead of playing an effective offensive role in Europe, the U.S. would have shifted resources and time into defensive protocols. Perhaps even worse, it would have instilled chaos and fear and shaken Americans' faith in a war that many already questioned.
Additional references:
Bjorkman, James. "Junkers Ju 390 'Amerika Bomber.'" World War II in Pictures: Junkers Ju 390 "Amerika Bomber", January 1, 1970.
Chan, Amy. "Amerika Bombers." HistoryNet. HistoryNet, December 19, 2017.
Colon, Raul. "The Unproven Flight." Aeroflight, January 31, 2010.
"Ju-390 New York Flight – JunkersJu390."