Holding onto the crown in 16th century England was no small task. When Elizabeth I came to throne in 1558 the Tudor dynasty was less than a century old, and had won their right to rule on the battlefield.
For a woman to rule, and to rule unmarried was almost unheard of, and Elizabeth I faced endless plots to depose her and replace her with someone more "suitable". And yet she ruled in isolation for the next 40 years. She achieved this through choosing the right men for the job, and particularly, the right man.
Sir Francis Walsingham was an English statesman and diplomat who has become legendary for the creation of a highly effective intelligence network. He successfully stopped England's enemies both domestically and foreign from fulfilling their missions.
Walsingham utilized some of the first double agents and covert propaganda to be recorded in history. He pioneered code breaking and used agents provocateurs to advance the English cause. He has been strongly linked with the execution of Mary, Queen of Scots in 1587.
But who was the spymaster and how did he become famous around the world?
Walsingham's Early Life 
Francis Walsingham came from a family that held several minor offices within the English court. His father was a lawyer who died when Francis was only two. In 1548, when he was approximately 16, Walsingham was enrolled in King's College, a protestant and reformist college based in the University of Cambridge, before being enrolled in Gray's Inn to study law in 1552. 

However, Francis soon fled England when the Catholic Mary Tudor ascended the throne in 1553. He lived abroad for around five years, studying law in Padua in Italy. Through this experience, he became fluent in Italian as well as French.
These years were particularly impressionable on Francis. He wrote to his nephew in later years where he stressed that people should experience both formal and informal education and should study ancient history, classics, languages, and modern history. According to Walsingham it was important to take note of all people from different walks of life to help them understand how power operates within a state. 
When Elizabeth I succeeded to the throne in 1558, Walsingham returned and was shortly thereafter elected as a Member of Parliament. Reportedly, he was very unhappy in this role but continued to serve loyally until his death.
He was well established and able to buy a house in 1568 and it was from here that he began to complete secretive tasks for William Cecil, Elizabeth's personal secretary. Walsingham cultivated the favor of French and Italian residents of London. During this time, he learned of a plot from Catholic France and Spain who sought to put Mary, Queen of Scots on the English throne. 
Whilst researching this plot, Walsingham came up with the phrase that would follow him throughout his career: "there is less danger in fearing too much than too little". He also began to produce a propaganda pamphlet that denounced a marriage proposal between Mary and Thomas Howard, the fourth Duke of Norfolk.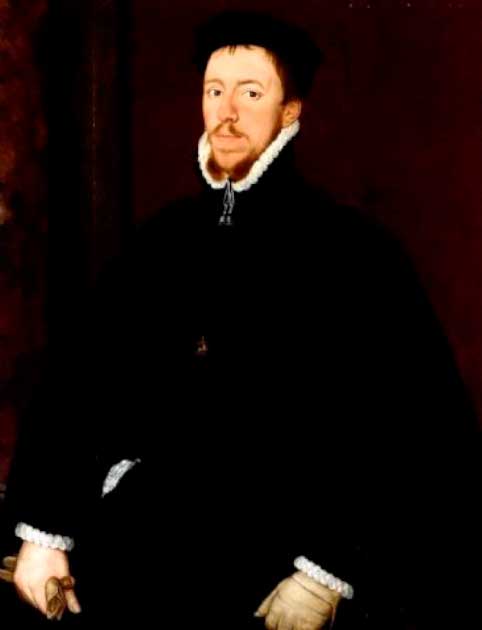 In truth, Howard actually had far more treasonous plans. He was part of a group of Catholic lords who were seeking to raise troops for Mary. This danger was uncovered and thwarted in 1572 and Howard was executed. 
Ambassador to France
By 1570, Walsingham was made the ambassador to France. During his time here, Francis became sure that religion was the dominating feature of politics in Northern Europe since the Reformation. He became more suspicious of Catholic powers and believed that they should be more conscious of them.
Cecil, by contrast, believed that an alliance with France would stop any potential attacks. However, Elizabeth was not convinced and did not want to marry a European nobleman or royalty, and here we see a shift from her reliance on Cecil to preferring the counsel of Walsingham. 
In 1572, Walsingham witnessed the St. Bartholomew's day massacre of the protestant noblemen in Paris. Not only did it leave his political plans in tatters, but it was a terrifying time for him. Many English protestants took refuge in his house.
In his time there, Walsingham was also acquainted with the French queen and learned his trade of political diplomacy. He wrote to the Privy Council that he thought it was less perilous to live with them as enemies, rather than friends. Walsingham correctly concluded that Mary, Queen of Scots would be the focal point for plots against Elizabeth in the coming years.
Elizabeth's Spymaster
In 1573, Walsingham was called back to England and appointed to the Privy Council, and named as the Principal Secretary. He was responsible for domestic and foreign affairs but had no set job description.
His role was dependent on his relationship with Elizabeth I. She found Walsingham to be a sober man with a strong protestant zeal. Occasionally, she was frustrated by his directness but ultimately valued his trustworthiness and industry. 
The two had a fractious relationship. Elizabeth refused to commit herself to any set plan and also was irked by the convoluted politics of Scotland and France. The reluctance of his queen to commit to a strategy was in itself a way to secure her throne, but it meant that Walsingham experienced many unsuccessful diplomatic missions. It even briefly led him to be dismissed from the court in 1579 for several months.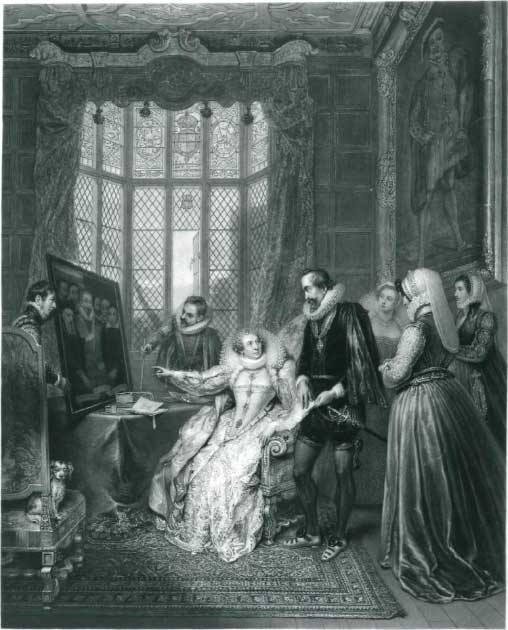 Like his predecessor, Walsingham understood the importance of collecting information and statistics concerning government administration and economics. In his role, he formulated a large and wide-reaching network of spies across Europe from France and Scotland to Turkey and North Africa.
Walsingham would use prison informants and double agents to penetrate Catholic circles and uncover plots. He often used bribery, threats, and psychological gambits to ensure the loyalty of these spies. 
Utilizing these networks, Walsingham was able to uncover multiple plots against Elizabeth including the proposed invasion of England by France and Spain. Perhaps the most important plot that he stopped was the Babington Plot, which was exposed in 1586 in which Mary, Queen of Scots was to be broken free and led to take the throne of England. It was this that led to the execution of Mary. 
A Faithful Servant
Walsingham has been seen as the original creator of the British secret service. He guarded his secrets and methods and as such did not leave a direct legacy, but we can see that he was a true pioneer in intelligence methods that would be utilized by governments throughout the world.
Some historians have claimed that Walsingham often resorted to brutal tactics, including torture and even assassination, but it has been shown that this only happened on several occasions. Whilst he was a politician, he was one of the first career civil servants in England's transition phase to a bureaucratic state.
Ultimately, it is unlikely that Elizabeth would have reigned for as long without Sir Francis Walsingham guarding her against the shadows. 
Top Image: Sir Francis Walsingham, Elizabeth's spymaster. Source: John de Critz the Elder / Public Domain.
By Kurt Readman