Isaac Newton was a strange man. While his genius is undeniable and his discoveries changed the world, he also had something of a habit of pursuing goals which today seem strange. Not for nothing has he been referred to as the first scientist, but also the last alchemist.
The acclaimed English physicist and mathematician, the man who developed the theories of gravity and motion, Isaac Newton was also a keen observer of chronology, biblical interpretation, and alchemy. He described himself as a natural philosopher and was an avid studier of Aristotle's metaphysics. 
Newton within his writings talked about the coming apocalypse being theoretically predictable, through architectural measurements and key information found in the pyramids that could link to the Bible. Not the kind of information you would expect from a leading scientist.
Whilst these may seem a world away from Newton's work in physics, his writings reveal that he was able to see how they all linked together to form a singular worldview. But how did he do this and what did he think he could see? 
Newton's Personal Papers
In 1936, nearly 200 years after his death, Isaac Newton's papers were sold in London by Sotheby's auction house. They consisted of copious documentation, adding up to over ten million words. It was a mix of scientific genius as well as his deeply held secrets.
Here written down in his own handwriting, Isaac Newton revealed himself to be an alchemist and a student of magic. Newton believed that a force guided the whole of the creation of the world and everything in it, and that is was through this force manifesting itself that phenomena like motion and gravity were possible.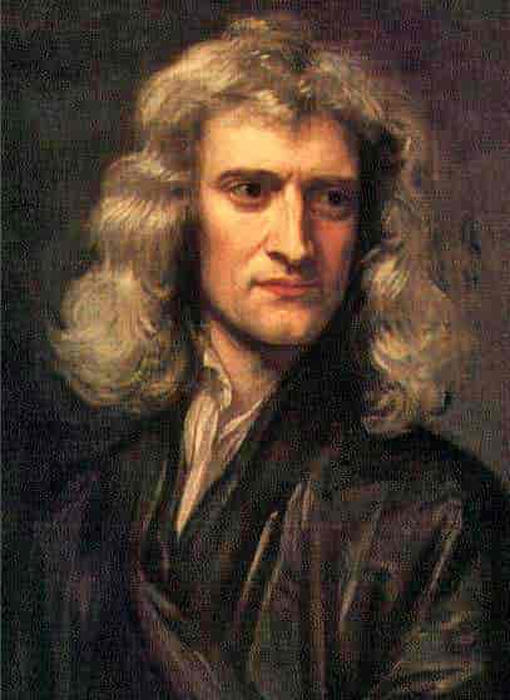 One of the most interesting aspects of Newton's papers is how he tried to bring together his mystic beliefs with his scientific nature. All of his mystical intuitions were coated and permeated with mathematical proofs. He hoped to show the world evidence for his beliefs, and if he could understand the spirit, force, or power that made the world work then he could present evidence for it through his own research. 
Lead Into Gold? Nicolas Flamel and The Philosopher's Stone
Isaac Newton did not only rely on his own work though. He read widely ancient philosophers and thinkers like the Greek thinker Thales of Miletus from the 7th century BC. Upon reading Thales's work, Newton concluded that "a certain infinite spirit pervades all space into infinity and contains and vivifies the entire world". 
Where Did This Come From?
Isaac Newton was born in an English hamlet called Woolsthorpe on Christmas Day in 1642. His parents noted that he was a sickly child and perhaps thought that he would not live to see out the year.
England at this time was engaged in its Civil War, which left many of the civilians without access to food and sustenance. Newton's life did not get easier as his father died before he was born and by the age of three his mother abandoned Isaac so that she could move in with a new family.  
Throughout his early life, Newton expressed interest in theology and experimentation. He avidly read books such as Mysteries of Nature and Art by John Bate. This book in particular showed a mix of scientific thinking melded with philosophy and tinges of the occult.
It provided only vague instructions and encouraged the reader to build their own methods for research. Importantly, this book encouraged the reader to keep their methods a secret. This would be a theme throughout Newton's life. 
As a solitary child who developed into an isolated man, Newton sought out others like him but was unable to maintain any meaningful relationships. Instead, he spent time developing his ideas. Newton claims to have invented a theory for calculus twenty years before Gottfried Leibniz did but kept it to himself until Leibniz tried to publish it.

Newton accused him of theft and published his own work which was accepted by the Royal Society of London. Isaac Newton was the president of this society at the time, perhaps a conflict of interest which led to his theories being prioritized.
Alchemy
Isaac Newton pursued alchemy whilst he was at Cambridge. He was inspired by Robert Boyle who was a natural philosopher who excelled at chemistry. Boyle attempted to allow both the world of Gods and the world science to co-exist. An attitude that Newton would reflect. 
One of Newton's main goals throughout his research was to try and discover or develop the philosopher's stone. This was a material that was believed to turn metals into gold and perhaps even grant longer life.
He used the alchemical demonstration known as Diana's Tree as evidence for the existence of the philosopher's stone and that metals had some sort of life. It was created through a mixture of silver, nitric acid, distilled water, and mercury. It produced what looked like a tree when it was left to sit for several days.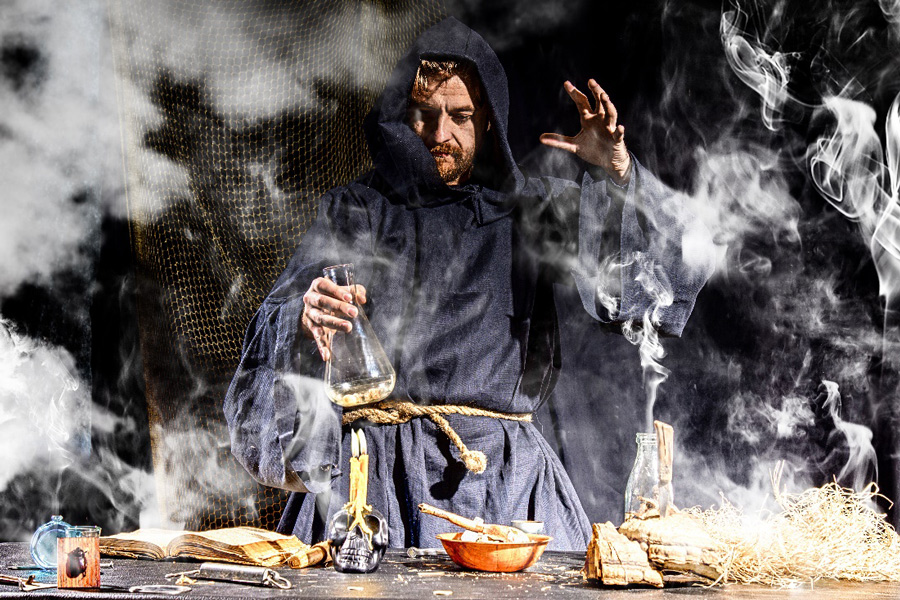 During the latter part of the 17th century, alchemy became a banned practice in England as the crown and government attempted to prevent alchemists from creating fake gold. Due to this, Newton had to be discreet about his experiments lest he is outed as a "heretic". If he was discovered his risked public censure, or even being lynched.
Newton and Prophecy
Newton developed an idea that saw himself as part of a select group of individuals that had been selected to understand biblical literature by God. Like many of his contemporaries, Newton believed that the Bible would be the key to future prophecies. He wrote many treatises on the subject in which he describes how one could properly interpret the Bible.
It was this belief that led Newton to attempt to find a date for the apocalypse. By using biblical scripture, his theological worldview, and his magnificent mathematic skills, Newton developed a theory that apocalypse would happen no sooner than 2060 and that it was likely before 2090, and that at this point Christ would return to reign for a thousand years.
His writings can still be found today, and it is fascinating to see how one of the great minds of the 17th century managed to tie together both the religious and the scientific. He did not try to play them against each other but hoped that by using one, he could understand the other.
Top Image: What was Newton searching for in his study of alchemy and the occult? Source: Ulia Koltyrina / Adobe Stock.
By Kurt Readman