Whenever the word quackery comes to mind, history remembers one person who outshines the rest, and that person is Dr. James Graham. He styled himself a doctor even though he had not completed the degree, but the faith of people made him a renowned physician. He became famous for his electric sex temple, and his electromagnetic musical celestial bed. 
That he was unqualified to call himself a doctor does not seem to have affected him or held him back. His story proves that people can achieve anything if they set their mind to it. In this instance, that aim was to con rich people in society by electrocuting their private parts.
Graham became curious about the medical applications of electricity seeing the electrical experiments of Ebenezer Kinnersely and Benjamin Franklin. He was impressed, and concluded that electricity could be used to solve almost any problem. As per his views, electricity fills the body with energy which can remedy all physical ailments. He claimed this with unrelenting confidence, even after knowing that it could cause people to die.
Graham as a Child
James Graham was born as the son of a saddler in 1745 in the Grassmarket in Edinburgh and rose from a humble background to study medicine at the Edinburgh University. After realizing that it was not necessary to have a medical degree in order to practice medicine, he left medical school without a degree. In the 18th century, having a medical degree was not as important as today, and even after not having a degree, he called himself a doctor. 
Graham then left Britain altogether and in the 1760s travelled to America. There he practiced in Philadelphia but became enthralled by the experiments of electricity done by Ebenezer Kinnersely and Benjamin Franklin. This made him think that electricity is the cure of all physical defects.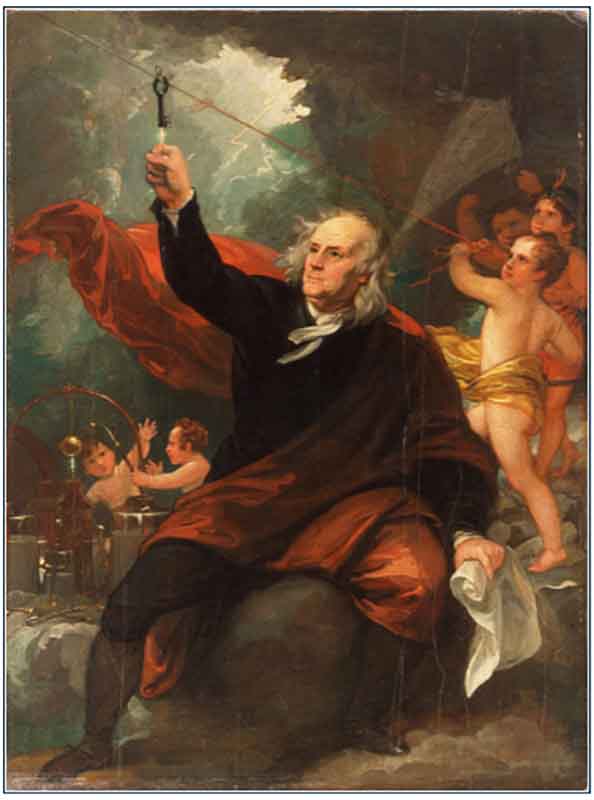 After staying for five years in America, he decided to return from the troublesome colonies due to the revolution in 1775. He returned to Britain as he felt safe there. Graham eventually set up a store in London and took out several advertisements in the local newspapers offering treatments through electricity for any ailment one needs. These advertisements caught the attention of Whig politician Horace Walpole and famous historian Catherine Macaulay, who praised the work of James Graham.
With few celebrity endorsements, it was time for him to proceed with the plan that he had been working on for many years. He believed that electricity could be helpful if it is used in a marital bed, and he was extremely determined to prove it.
The Temple of Health and The Temple of Hymen
In 1780, Graham constructed his "Temple of Health" in the Adelphi Buildings in Westminster. The temple was not similar to any other temple in London, and nobody had seen a temple like that. It comprised several luxurious and decorated rooms, populated by scantily-dressed "Goddesses of Health" that guided visitors into the temple. 
Visitors to the beautiful temple were then invited to try out the medico-electrical apparatus, designed by Graham. People were also encouraged to purchase potions and elixirs from the doctor, of dubious medical value.
Graham would provide his clients with information and lectures on sex, as well as describe the advantages one gets after being electrocuted while enjoying oneself in the bedroom. The audience was also issued a thunderous warning about the potential dangers of prostitution and masturbation. At the end of the lectures, free electric shocks were provided through metal conductors that were installed in the seats occupied by the visitors.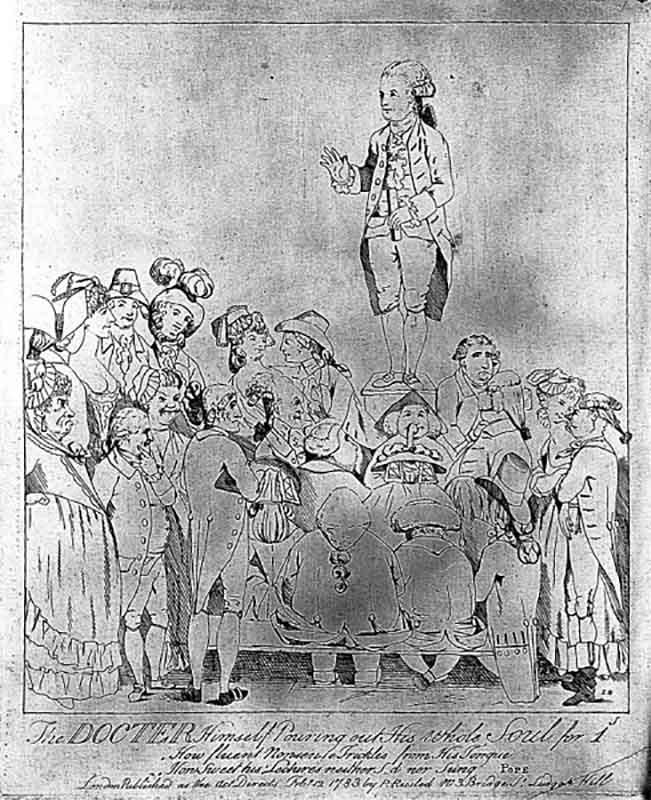 The Temple of Health was a huge hit in London's high society. Graham opened another establishment of the same type in Pall Mall in 1781, by the name called Temple of Hymen.
The Celestial Bed
Graham was especially popular for the "Celestial Bed" that he created. Inside the inner temple rooms, couples were allowed to make love, under the strict supervision of Graham. They were taken to an area containing a ridiculous contraption, which Graham claimed guaranteed conception. The celestial bed was nine feet wide and twelve feet long (2.7m by 3.7m) and was crafted using the latest in modern engineering. It truly was a testament to the art of quackery.
The mattress was stuffed with oat straw or sweet new wheat, mingled with balm, lavender flowers, and rose leaves. It also contained the tail hair of virile stallions. Above the bed, there was a mirror suspended that was adorned with animated automatons, fresh flowers, and filthy illustrations. In the bed's headboard, a slogan was written: "become fruitful by multiplying and replenishing the earth". The whole contraption crackled with static electricity, passed through the copper coils around the bed.
Graham claimed that these copper coils created a magnetic fluid around the copulating couple that helped boost their strength and increase the women's fertility. There was music playing all the time, and expensive oils or perfumes were kept in reservoirs beneath the bed.
The Toffs Loved It
The Duchess of Devonshire, Georgiana, was one 18th century Aristocrat who was treated at Graham's sex temple. She had been devasted due to her failure to produce a male heir. So, she went to the temple more to enjoy herself than anything else, and soon became a vocal supporter of Graham's treatment.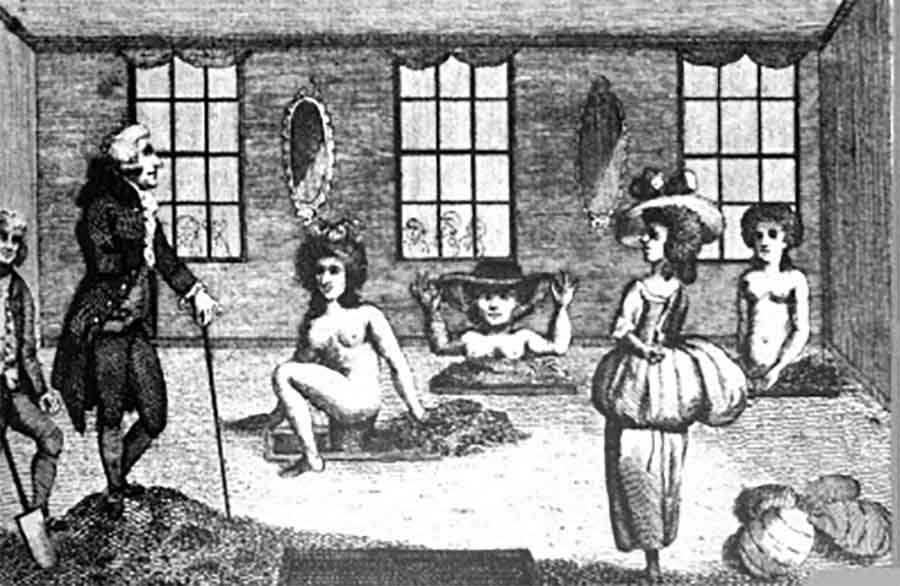 Another celebrity to visit the temple was actress Mary Robinson, who had had problems in conception. Like Georgina, she also benefitted from the celestial bed, which tilted up at the foot, supposedly to help her conceive. Buoyed by such high-profile endorsements, the famous sex temples and the celestial bed of Graham soon became a fashionable destination for many aristocrats.
Weird Science
Throughout his life, Graham conducted many experiments, and the electrical experiments were just one of them. In his life's last years, he became obsessed with another weird experiment or therapy, called "earth-bathing". This involved getting buried in soil up to the neck, which he claimed had therapeutic benefits. He strongly opposed religion, too, which eventually led to him being considered a lunatic. Finally, he underwent a fasting experiment in the hopes of prolonging his life, and in 1794, he died at his home.
Top Image: A young woman lying on a bed. Source: Михаил Гута / Adobe Stock
By Bipin Dimri