How did Mata Hari, a popular exotic dancer during wartime, become regarded as a cunning double agent? Did she, in reality, use her feminine wilds to extract top military classified war secrets? Or was she a scapegoat, an unlucky victim of war?
What's In A Name?
Mata Hari, an Indonesian girl who grew up on the island of Java, was chosen to learn ancient dances in a revered Indian temple. Mata Hari is a Malay name that means "eye of the sun."
At least, this was the legend told by many observers around Europe as they witnessed her perform in front of hundreds of people in her adult years. It was an intriguing story, but it was one concocted by a desperate lady.
The famed Mata Hari was in fact an alias for Margaretha Geertruida Zelle. Zelle's existence was the polar opposite of the one she had concocted for herself. Zelle was not, in fact Indonesian, but was born in a little town in northern Holland in 1876.
Her family was not wealthy, but they were able to provide her with a comfortable upbringing. This seemingly blissful family life came crashing down however when her father went bankrupt, resulting in her parents' divorcing.
Desperate Times Call For Desperate Measures 
Her family life shattered, she was taken to live with her grandfather after her father remarried and relocated to Amsterdam. Margaretha was stranded, both in terms of direction and the money that had previously kept her afloat.
Chancing across a classified advert in a newspaper, she believed that she had found a solution to her problems. Rudolf Mac Leod, a Scottish army captain stationed in the Dutch East Indies (now Indonesia), was looking for a wife.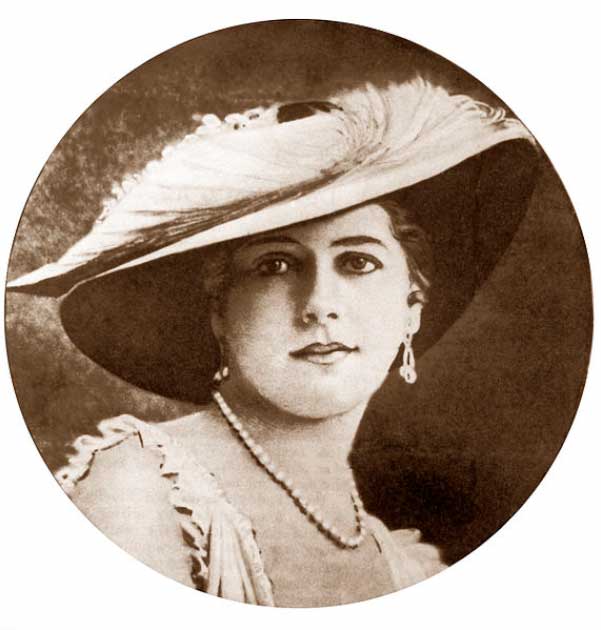 Zelle quickly answered this advert and was flown to Malay following an interview, where they married. Years later, it was discovered that the advertisement was submitted by Mac Leod's friend as a joke, but the army officer agreed to the arrangement after seeing Zelle and being entranced by her beauty.
Margaretha was frequently beaten by Mac Leod, who was a drunk and abusive husband. She delved into learning the culture of the Dutch East Indies as a way to escape her terrifying life. It was here that she learned to dance.
According to reports, Zelle contracted syphilis from the army captain, which she then passed on to her two children. Her only son died at the tender age of two from problems related to the syphilis treatment he was undergoing. The family returned to Europe a few years later, in 1902, where they eventually divorced. Zelle was free, again.
Mata Hari: The Princess of Java
Zelle found herself in a precarious situation without a source of money, so she devised a plan to reinvent herself as Mata Hari, the Princess of Java. Fortunately for the newly created Hari, she was residing in Paris at the time, one of Europe's cultural centers. This was also the age of early modern dance, and all eyes in the dance world were on Asia at the time.
In 1905, she joined a circus and began performing professionally. She was tremendously popular not just because of her tall, attractive appearance, but also because of the particularly raunchy style of her dance routines, which captivated the spectators.
Mata Hari rapidly became a household name in Europe's famous dance halls. For the bulk of the male crowd, the highlight was when she slowly stripped down to almost nude. All she'd be wearing towards the conclusion of her performance was a bejeweled breastplate, which she used to disguise her slight form.
Mata had a late start in her profession as a dancer, so as she grew older and younger, more daring dancers emerged, she found herself unemployed once more. Fortunately for her, she was much more than a dancer at this point, and she was a courtesan to the wealthy and high-ranking officers all throughout continental Europe.
When World War I broke out in 1914, many of Mata Hari's clients were shipped out to fight, which meant that a sizeable portion of her clientele was lost. With possibly another difficult financial situation looming she was on the lookout for other money-making ventures. 
Whilst living and working in the Hague a German officer apparently approached her with a proposition. He thought that her notoriety amongst high-ranking French officers meant she may have access to places where she might overhear important war-related information. Worried about her finances, Hari accepted the offer.
Not long after she made a deal with the German officer, she was approached by the Deuxieme Bureau, the French military agency. The French knew that she was Dutch which gave her a unique advantage. Citizens of the Netherlands could easily cross European borders since the country was neutral.
The plan was for her to enter German-occupied Belgium and spy for the French under the appearance of work. At this point Hari opted to keep her previous arrangement with the Germans hidden from the French.
The Fatal Femme Fatale 
According to accounts, George Ladoux, the Head of the Deuxieme Bureau, began to develop doubts about Hari's allegiance. On February 13th, 1917, the French Deuxieme Bureau arrested Hari and charged her with espionage despite the lack of proof.
The accusations were dire indeed, and it was said that she gave information to the Germans that resulted in the deaths of 50,000 men. These assertions were made on the basis of hearsay rather than evidence, but they stuck.
On the 24th and 25th of July 1917, she was tried in front of a military court, found guilty, and sentenced to death. Mata Hari was executed by firing squad three months later. Defiantly refusing to wear a blindfold, she reportedly blew a kiss to the firing squad immediately before she was shot.
Hari's wartime dossier, which proved her innocence, was released by the Germans in the 1930s. Hari had admitted to receiving money from the Germans during her trial but claimed that she had simply given them outdated and worthless information.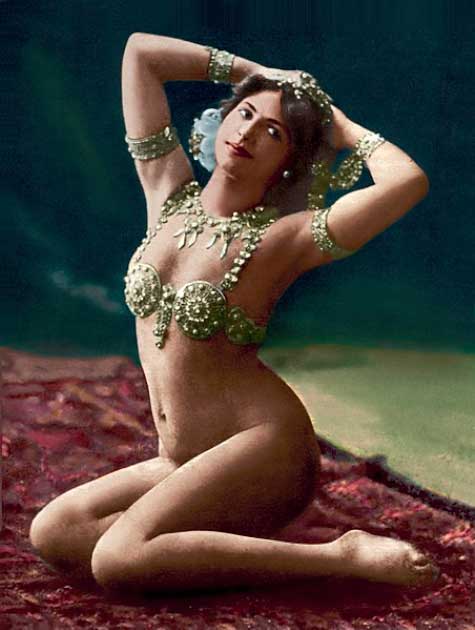 She said that she could never imagine betraying France, which she had embraced as her home throughout the years. In her court, she stated, "A harlot? Yes, but a traitor, never!". 
Unfortunately, when the French revealed their file on Hari in 2017, it corroborated what the Germans had said in the 1930s: they knew she was most likely innocent. According to the French, she was probably used as a scapegoat in order to divert attention away from the faltering French army.
Her genuine roots as a Dutch citizen, not the revered Princess of Java, had also been revealed by the Deuxieme Bureau. A revelation that had aided them in painting a picture of a dishonest lady an image that was crucial to their case.
Hari was formerly employed as a cheap source of entertainment and thrills. As a way to divert attention away from the horrors of war. When she was no longer helpful, the powers that be were more than glad to sacrifice her in order to save face. A seductive woman, but one used and abused by men throughout her life
Top Image: Not a spy, not a traitor, and not even Mata Hari? Source: Pict Rider / Adobe Stock.
By Roisin Everard 
References 
Britannica, 2022. Mata Hari: Dutch dancer and spy. Available at: https://www.britannica.com/biography/Mata-Hari-Dutch-dancer-and-spy
Historia: National Geographic, 2021. Mata Hari, the tragic story of a not so fatal woman? Available at: https://historia.nationalgeographic.com.es/a/mata-hari-historia-tragica-mujer-no-tan-fatal_17293 
History.com, 2009. Dancer and spy Mata Hari is executed. Available at: https://www.history.com/this-day-in-history/mata-hari-executed