Hermann Goering: Reichsmarcshall, leading Nazi and war criminal, was found guilty of war crimes and crimes against humanity at Nuremberg on the 30th September 1946. The second highest ranking Nazi on trial after Admiral Donitz, he was sentenced to death by hanging.
But the old monster would cheat justice one last time. The night before he was due to be executed, Goering took cyanide and committed suicide.
By this point, Goering had been under close guard by United States troops for over a year, having been captured by the Allied forces on 6th May 1945. In that time every care had been taken to prevent his escape, and ensure that he was tried in a public court.
Where, then, did he find the cyanide on the eve of his execution? Had he somehow managed to conceal the means of his own destruction from his jailers for over a year? Were the soldiers guarding him that incompetent?
The End of a Monster
This is a mystery shrouded in many questions and conjectures. Like much in the confusion surrounding the end of the Second World War, no one knows for sure how this was allowed to happen.
The Allies would have been aware of the possibility of suicide after the capture of Heinrich Himmler, another leading Nazi, in 1945. Himmler, after a brief examination by a doctor, bit into a cyanide capsule concealed in a tooth, killing himself.
However 60 years after the baffling death of Hermann Goering, some tantalizing threads connected to his demise have surfaced. The answer it seems, might lie in an unexpected direction.
Hermann Goering
Hermann Goering was a German politician, widely considered one of the architects of the Nazi war machine and the infamous concentration camps. A lifelong military man and hero of the First World War, he also an early supporter of the Nazi party.

When Adolf Hitler became the Chancellor of Germany, Goering received a number of prestigious titles. The minister was once the second most powerful man in Nazi Germany, and in 1939 was given the title "Reichsmarcshall" and supreme command of all Nazi armed forces. 
His failure to effectively employ the Luftwaffe, the Nazi air force, against the Allies however started to erode his position, and by 1945, Hitler himself accused Goering of war crimes, conspiracy and crimes against peace.
In 1945, with the Third Reich crumbling, Goering sent a telegram to Hitler seeking permission to assume leadership of the Reich should the Fuhrer become incapacitated. Hitler, incensed at what he saw as a betrayal, expelled Goering from the Nazi party before committing suicide on 30th April 1945. Goering was arrested six days later.
Poisoned by Whom?
Goering's death by cyanide on the eve of his execution shocked the Allies, and how he had accessed poison remained unknown for many years. Many historians believed that Goering had hidden the poison in a hollowed-out tooth, like Himmler.
However, many years later another possibility was presented. A retired American soldier claimed that he slipped the poison to Goering, allowing him a painless death. 
Herbert Lee Stivers, then a 19-year-old private and now a retired sheet metal worker, claimed to have given the cyanide to Goering. Stivers did indeed serve at the Nuremberg prison as a guard and certainly had the opportunity to give cyanide to Goering.
Stivers said he never admitted to passing on the poison and said that he had kept quiet for so long because he was afraid of action against him. However, after many years his fear of reprisals faded and eventually Stivers was ready to admit to his role in Goering's suicide.
There have always been theories that either guards or Goering's doctor gave him his cyanide. When asked why he would help the monster, Stivers has said that he took the disguised poison to Goering because of a girl.
He was a young man and wanted to impress a local girl. The girl gave him a "medicine" to take to Goering's cell. Not knowing that the medicine was cyanide, the guard did what he was asked. 
Mona the Assassin
Stivers even recalls how guard duty looked at that time. The ambience at the Nuremberg trials was very sad, and the guards would get tired. There was hardly anyone to talk to.
However, guards were allowed to talk to the prisoners, and from his interaction with Goering, Stivers built up something of a rapport. He recalled that Goering was pleasant to talk to and spoke good English and the two used to discuss sports and flying.
The retired soldier remembers that a dark-haired beauty named Mona approached him and struck up a conversation. He was asked if he was a guard, and through conversation, the girl came to know that he guarded Goering.
She asked him for Goering's autograph, which he gave to her willingly, and the next day Stivers was invited to meet friends of Mona. He met two men by the name of Mathias and Erich, who wanted to send notes to Goering.
The two told him that Goering was a sick man who needed some medicines. After smuggling in notes hidden in a fountain pen, Stivers delivered a vial hidden in the pen to Goering.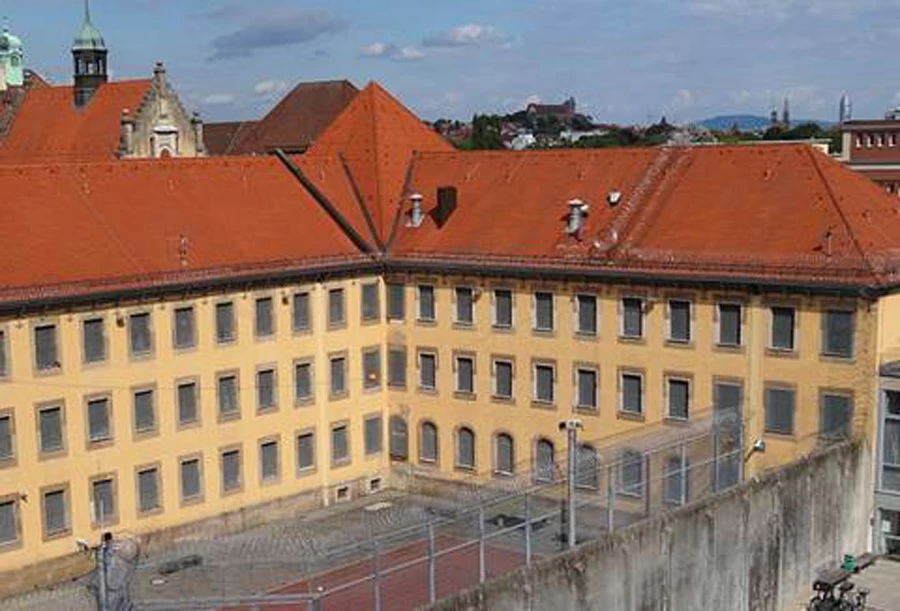 Stivers never satisfactorily explained why medicine was necessary for a man due to be executed shortly, only that he had been convinced the medicine was harmless. After the delivery, the private returned the pen to Mona. He never saw Mona again. 
Cheating Justice
Little did he know that the deadly vial would aid the suicide of Goering. Stivers recall that Goering was a strong-minded individual who did not seem like a suicidal man.
Stivers remain firm on his claims that he never knew of the elaborate plan. As a soldier, he would never have helped someone circumvent justice knowingly, although he did apparently bend to smuggling in notes. 
Two weeks after Stivers gave Goering the vial, the prisoner wrote a suicide note outlining his cunning plan. The convict claimed that he had kept the cyanide with him throughout his stay at Nuremberg.
Investigations after his death were initiated by the army, and all the guards on duty at the time were questioned. Stivers, who was not posted as a guard that fateful day, was however only asked if he had seen something suspicious. 
With no substantial answer to anyone's involvement in Goering's suicide, the investigation at the time concluded that Goering indeed had the cyanide with him from the beginning. Wanting to set an example once condemned to death, he could have bidden his time all along.
The investigation report further concluded that Goering might have concealed the vial in his nasal cavity, or alimentary canal. Other theories were that Goering hid the bottle behind the rim of the cell toilet.
However, the story that Stivers recalls is a more believable one. History enthusiasts had repeatedly questioned the army report and its implausible conclusions: it should have been impossible for someone as closely watched as Goering to conceal poison for a year.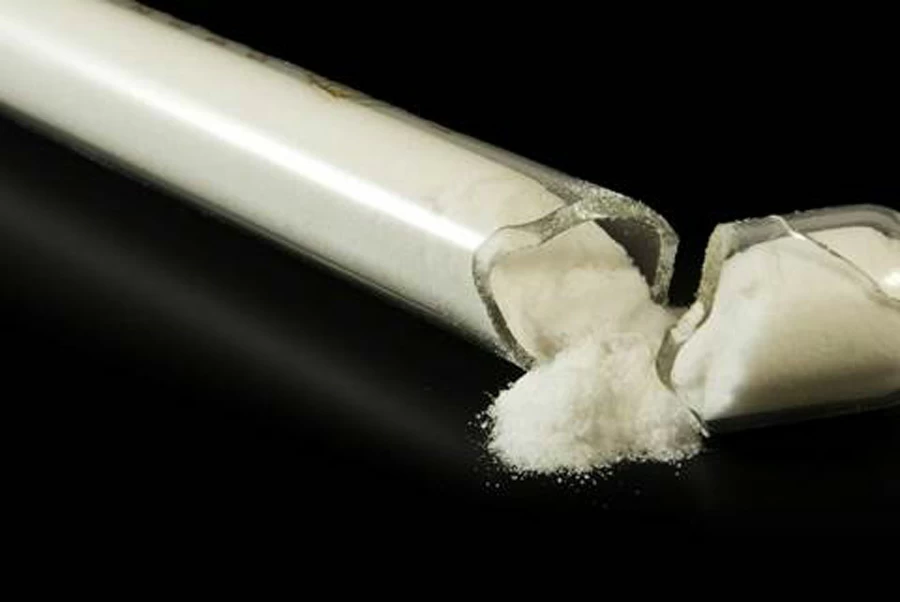 However, if Stivers or some other guard slipped it to him, it might have been possible to conceal it for a shorter period of time. Since the guards talked to prisoners the most, this theory and Stivers' account cannot be overlooked. 
Stivers himself overrules the army's report, saying that if Goering had the cyanide all year long, he could have died earlier. It would seem the responsibility for the death of Goering lies with Stivers, and his mysterious accomplice Mona.
Top Image: The body of Hermann Goering. Source: US Army / Public Domain.
By Bipin Dimri