Carl von Clausewitz, or Carl Philipp Gottlieb von Clausewitz to give him his full name, was born near Magdeburg in Prussia in 1780. He is most known as a Prussian general and a military thinker and author.
His work Vom Kriege ("On War") has become one of the most important and well-respected works on military strategy. In terms of his ideology, he has become known as a realist and was a well-respected advocator of realpolitik.
But von Clausewitz apparently never intended his thoughts to have the transformative effect they did. Who was he and how did he change military thought, first in Prussia and then across the world?
Early Military Career
Carl von Clausewitz enlisted in the Prussian army in 1792 and by 1793 he was commissioned in the campaign of the First Coalition against Revolutionary France. By 1801, he was granted admission into the Institute for Young Officers in Berlin, a moment that historians believe to be a turning point for his career and his life. 
Von Clausewitz spent three years at the Institute and became a close protégé of Gerhard Johann David von Scharnhorst, first Chief of the Prussian General Staff. He was the Institute's head and was a huge reformer of army procedures, introducing the "shrinkage system" which quickly trained recruits and sent them to the reserves so more people could be trained.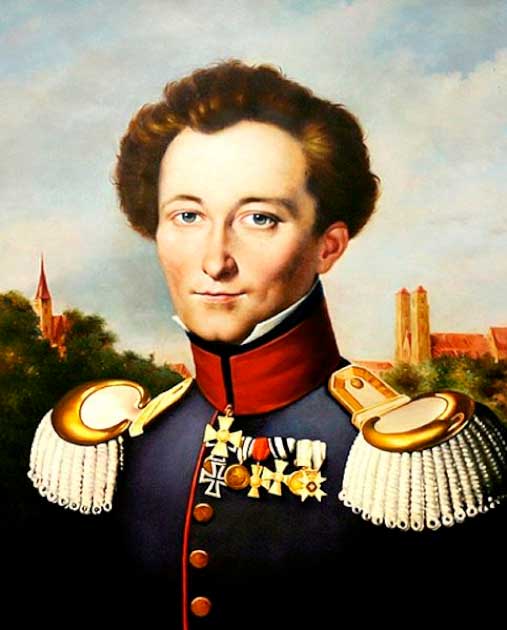 Von Clausewitz was in his element here. The large and varied curriculum partnered with his own extensive reading and intelligence expanded his horizons. It is here that he formed his ideas and theories regarding war. 
Unsurprisingly, he finished first in his class and was well on his way to being at the center of the political and military events of the early 19th century. He would be involved in both the French Revolutionary and Napoleonic wars, help to reform the Prussian army following Prussia's defeat, and take an active role in the restoration of many of Europe's monarchies once Napoleon was removed. 
The Wars and becoming a Military Scholar
In 1804, Clausewitz was promoted to the role of administrative assistant to Prince August Ferdinand of Prussia. Whilst in this role, Carl took part in the Battle of Jena-Auerstedt in 1806 which was a crushing defeat for Prussia.
Not only did Napoleon inflict heavy casualties but Ferdinand himself fell into French hands. In order to ransom him, Prussia was forced to cede half of its territory. 
With this defeat burning in his memory, Clausewitz joined his mentor Scharnhorst in reforming the Prussian army. He supported the idea of mass enlistment but recognized that Prussia would be unable to succeed as the aristocratic elite were so averse to the idea that they thought would be a threat to their status. 
Clausewitz was assigned many roles to help with military reform by Scharnhorst. He was to serve as an assistant, a major in the general staff, an instructor in the officer's academy, and a military tutor to Ferdinand, the crown prince. Clausewitz was encouraged by his military reform circle to strike at France and engage in national war whenever the opportunity presented itself, but to his frustration the king hesitated. 
This was exemplified when he quit the Prussian military in order to fight for the Russians against the French. Prussia had been pressured into joining the French to take on Russia by Napoleon and the French military power. He eventually re-joined the Prussian forces and played an important role in the campaign that eventually brought down Napoleon in 1815. 
When the peace treaty was established, von Clausewitz turned his focus on his more intellectual interests and passions. He had been writing on war since he joined the Institute, but he had had little experience of it.
Now as a veteran of multiple campaigns and the head of the Military Academy, he was left to pursue his interests. Unfortunately, his life was cut short when he contracted cholera following his appointment as the chief of staff of the Prussian army against the Polish revolt in 1831. Major General Carl von Clausewitz died aged only 51. 
His Ideas
Von Clausewitz's ideas were essentially gathered from his experiences, and the practicalities of military operations in his times. His ideas can be boiled down into a few obvious concepts: battlefield flexibility and autonomy, promotion  on merit, and swift and decisive action. Often solutions could be derived through simple mathematics: having more men was also important.
Von Clausewitz argued instead that human affairs and war were different from natural phenomena and the sciences. He argued that there should not be rigid rules and there should be an opportunity for creativity and genius. He came to the conclusion that elements of uncertainty and chance could lead to the unexpected. However, ultimately, he believed that a general theory of war could be attained.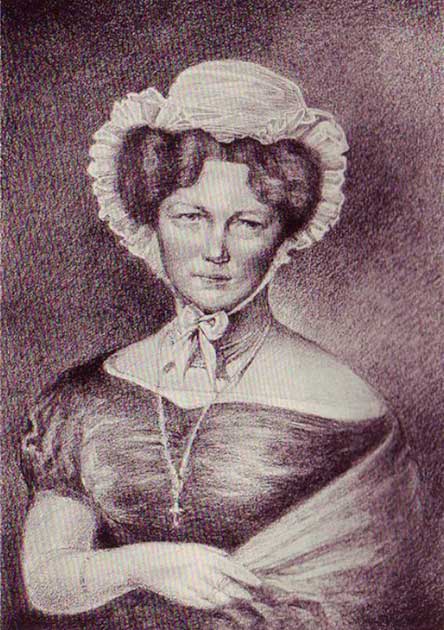 Clausewitz believed that military actions should aim to culminate in decisive battles and the overthrow of the enemy's country. He believed that this reflected the true nature of war and the correct method of its conduct. From here, he derived that there was a total war and a limited war, but it was political aims that imposed themselves on war and dictated the intensity of the conflict. 
Readers have been impressed by the sophistication of his ideas, but scholarly writers have noted that many miss the inconsistencies in the document. People tend to focus on the ideas that accord with the spirit of their own times.
Von Clausewitz focused on the moral aspect of war, concentration of forces, and decisive battles. However, his ability to talk about limited warfare has appealed to the readers of his work, especially after World War One and World War Two. 
A celebrated writer and impressive general, Carl von Clausewitz have been able to influence many war thinkers and universities of military thought. Around the world, many people still read his work and appreciate the complexities of his ideas.
Yet, were it not for his wife, many of his observations and theories might have been lost. Only after his death were his private notes collected, edited and published. The renaissance of the Prussian army, once these ideas had been adopted, quickly followed.
Growing up and experiencing multiple cultural and military revolutions no doubt impacted his thoughts and ideas. It is because of these that he will always be remembered for his work and his most famous quote: "war is a continuation of policy with other means". 
Top Image: Carl von Clausewitz's observations on warfare led to the Prussian military becoming the envy of Europe. Source: Carl Röchling / Public Domain.
By Kurt Readman
References
Bassford, C. 2019. CLAUSEWITZ AND HIS WORKS. Available at: https://www.clausewitzstudies.org/mobile/Works.htm 
Bellinger, V. E. Five Things You Didn't Know About Carl von Clausewitz. Available at: https://www.realcleardefense.com/articles/2016/01/06/five_things_you_didnt_know_about_carl_von_clausewitz_108863.html 
Donker, P. 2017. The Evolution of Clausewitz's Vom Kriege: a reconstruction on the basis of the earlier versions of his masterpiece. Available at: https://www.clausewitzstudies.org/bibl/DonkerP-TheEvolutionOfClausewitzsVomKriege.pdf 
Holmes, J. 2014. Everything You Know About Clausewitz is Wrong. Available at: https://thediplomat.com/2014/11/everything-you-know-about-clausewitz-is-wrong/ 
Miyata, F. 2021. THE GRAND STRATEGY OF CARL VON CLAUSEWITZ. Available at: https://warroom.armywarcollege.edu/articles/grand-strategy-clausewitz/ 
Rodriguez, E. 2018. Carl von Clausewitz. Available at: https://www.britannica.com/biography/Carl-von-Clausewitz