Peter Carl Fabergé is perhaps the greatest and most famous jeweler of all time. His surviving works today fetch millions of dollars at auction, and he is widely regarded as a master of his craft.
Many of his works were sold to the Russian Imperial family, including perhaps his most famous creations: the Fabergé Imperial eggs. These exquisite trinkets were made to order, to be presented as Easter gifts from the Russian Tsars to their wives.
Of the 69 eggs created by Fabergé, 52 of these were Imperial eggs. The first was a gift from Tsar Alexander III to his wife in 1885, and the last was presented by his son and successor Nicholas II in 1917. The tradition might well have continued longer, but for the Russian Revolution: the Imperial family would not live to see another Easter.
These 52 eggs are the last word in craftsmanship and quality of materials, with no expense spared in their manufacture. As treasures of the lost Russian imperial world (and immensely valuable objects in their own right) they are carefully guarded to this day.
At least, 46 of the 52 imperial eggs are. What happened to the remaining six, and where are they now?
Treasures Fit For an Empress
After seeing how delighted his wife the Tsarina was at the first egg, Alexander III created a standing order for Fabergé to provide one every Easter. The eggs themselves all shared features, specified as part of this order.
They were roughly the size of a hen's egg, elaborately decorated and richly bejeweled. The egg itself must always be unique and always contained a "surprise", a hidden device or trinket inside which would have some special meaning.
For example, the very first egg (and one of the plainest) known as the "Jeweled Hen" egg could be twisted apart. Inside was a "yolk" made of gold, and inside this was a small gold hen with rubies for eyes. All eggs created had similar jewels hidden inside.
The eggs today are widely spread across the world. Some were preserved in Russia to this day, and indeed are probably too delicate to be transported safely without damage. Others were stolen during the Russian Revolution, or sold by Stalin to finance his nascent communist government in the 1920s.
Many are in museums, and some are even in private hands where they are inevitably a prized possession at the center of any collection. And some, as mentioned, are unaccounted for. What are these six eggs, and where could they be?
The Missing Eggs
The earliest of the missing eggs is only the second Fabergé ever made. The "Hen with Sapphire Pendant" egg, made in 1886, was last documented in the inventory of the Armory of the Kremlin in 1922.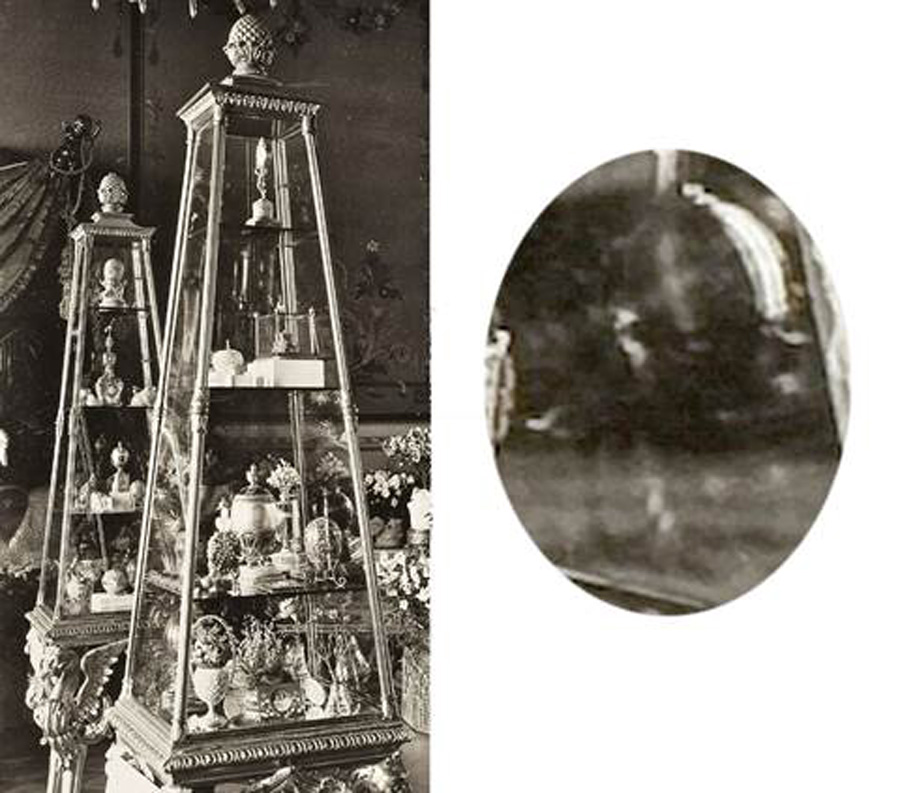 After that, it goes missing and it is not known whether it was destroyed or is currently in private ownership. Astonishingly, we do not even know what it looks like as no surviving photographs survive which clearly show the egg, or its surprise.
The second lost egg, made in 1888, is known as the "Cherub with Chariot" egg. Little more is known about this egg, of which only a blurred photo survives. It appears that the egg has vertical ridges running up the sides, and the surprise is described as a clock, apparently inside the egg which is being pulled in a chariot by a cherub or angel.
This egg was also in the Armory of the Kremlin before being transferred to the Sovnarkom, the top level executive council of the Russian Communist Party, in 1922. Where it went after that is a mystery, but it is plausibly still in Russian private hands.
The third lost egg is known as the "Nécessaire" egg and was created by Fabergé a year later, in 1889. This egg is more completely documented and we are able to piece together what it looked like.
Named for the toiletry items it contained, this was a more practical egg. Although the egg itself was just a functional box it was still richly decorated with leaf impressions. It is described as also being covered in rubies, emeralds and sapphires.
This egg has a much more complete documentation as well, being traced through history as late as 1952. At this point it was sold by Wartski's, an auction house in London. The purchaser preferred to remain anonymous and while the egg likely survives, its location remains unknown to this day.
Later Eggs
The fourth lost egg, the "Mauve" egg from 1897, is only partially missing. The surprise inside survives in the Fabergé museum in Moscow, a heart shaped stand which opens to reveal photographs of the royal couple and their first child. Of the egg itself however, described sparingly as a "mauve enamel egg" in the original invoice, no trace survives.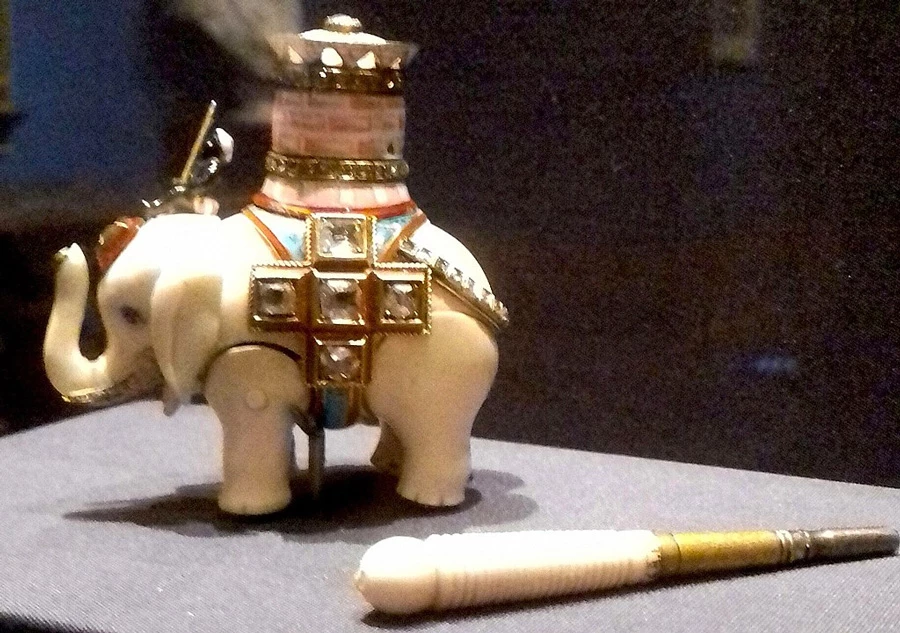 Several eggs which are considered preserved have been separated from their surprises over the years, some of which have gone missing. For instance the elephant automaton hidden in the "Diamond Trellis" egg was believed lost until it was rediscovered as late as 2015 in the collection of the British Royal Family. The egg and its surprise have not been reunited, however.
The last remaining missing eggs, the "Royal Danish" egg of 1903 and "Alexander III Commemorative" egg of 1909, are known from a single photograph each. The former contained pictures of the Danish Royal family, parents of the Dowager Empress of Russia, and the latter commemorated the Tsar Alexander III who had died 15 years previously.
No records exist of either of these two eggs and their location is a complete mystery. However, this should not deter would-be treasure hunters, as these eggs may still be out there, somewhere.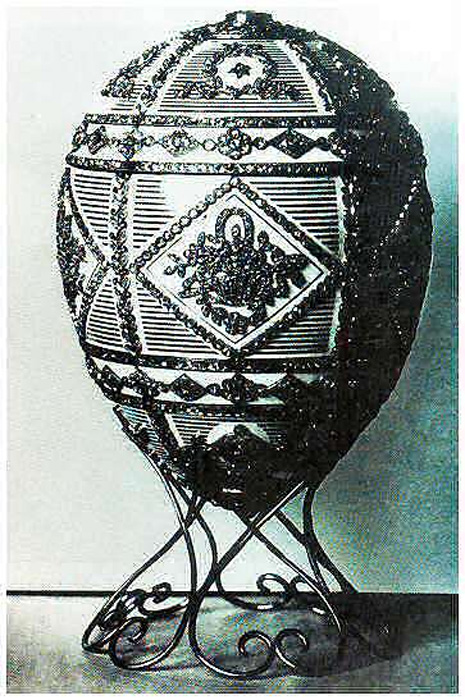 Recently, the lost Fabergé eggs had hit the headlines. In 2014 United States metal dealer had bought a gold item at a Midwest antique mart that he intended to melt down for a random scrap value. However, he was shocked to discover it was the 1887 Fabergé Imperial egg worth a reported $33 million.
Surely these eggs, too valuable to destroy, must exist out there still, somewhere. Perhaps you will have the same luck in finding treasure amidst scrap metal.
Top Image: Three Fabergé Imperial Eggs. The rightmost is the Danish Egg, which is known only from this photograph. Source: shakko / CC BY-SA 3.0; Miguel Hermoso Cuesta / CC BY-SA 3.0; Unknown Author / Public Domain.
By Bipin Dimri