John Wayne Gacy was born on March 17, 1942 in Chicago, Illinois, USA. Also known as "The Killer Clown" and "Pogo the Clown," this sadistic charmer enjoyed a hobby of entertaining the city's children in a clown suit. However, he had a much deeper and unspeakably sinister disguise. Using his gregarious personality, he lured dozens of young males to his home to torture, rape, and kill them. With 33 confirmed murders, he is famous only for his chilling acts of brutality. This article will take you inside the life of the madman where you'll see exactly what makes him one of the most prolific and disturbing serial killers in American history.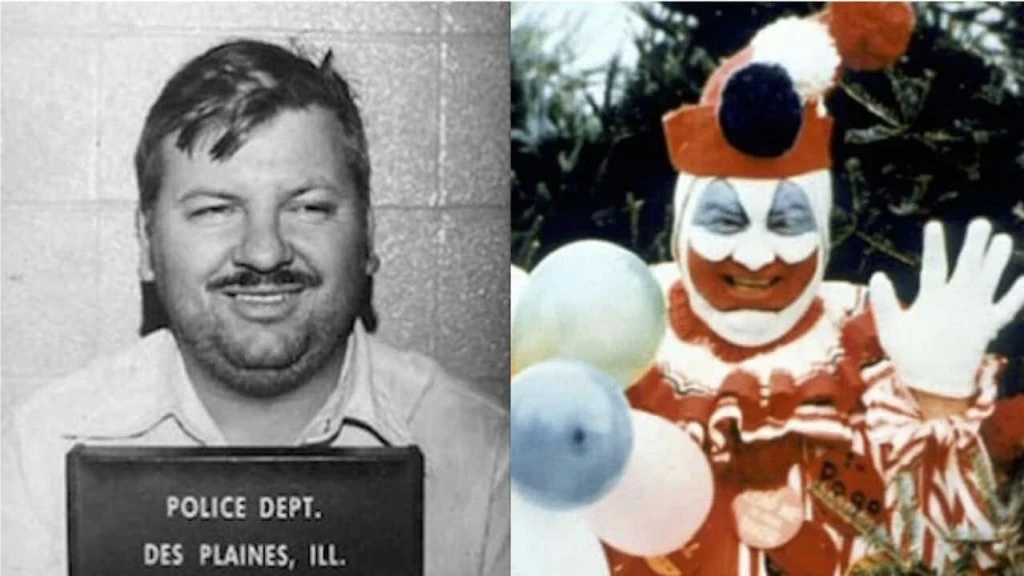 Who Was John Wayne Gacy?
According to many sources, the life of young Gacy began with a troubled childhood. His parents were John Stanley Gacy, Sr., who was of Polish descent, and Marion Elaine Robison, who was of English and possibly Danish descent (Geneanet). He also lived with his older sister Joanne, born in 1939, and younger sister Karen, born in 1944. Each day, his father enjoyed drinking brandy in the family basement after work, and his drunken stupors were often filled with rage. The whole family suffered beatings at the hands of his father, and the abuse persisted throughout his childhood.
You May Also Like: Madame LaLaurie: Sadistic Slave Owner of the French Quarter
High school proved to be a challenge. Although the teenage boy attended several different schools, he did not graduate. This may have been more a result of his own confusion with his budding homosexual orientation and his volatile relationship with his father than a result of impaired learning. In fact, his I.Q. tests revealed high intelligence.
The Business Man
After failing high school, John moved to Las Vegas and took a job as a part-time janitor at a mortuary. But after only a few months, the unhappy young man moved back to Chicago and enrolled in a business college. This is where he found his niche. The art of smooth-talk came naturally for him, and he learned how to impress anyone. He graduated from business school and worked successfully in a shoe company that gave him a promotion to management. Around this time, a young lady by the name of Marlynn Myers captured his interest, and he married into her wealthy family from Iowa.
The two of them relocated to Iowa and John Gacy took over the management of his father-in-law's Kentucky Fried Chicken restaurant. There, they started a family. It was at this time in 1968 that Gacy was arrested for sodomizing one of his employees. He served only 18 months of a 10-year sentence and was subsequently released in 1971 for good behavior. Marlynn divorced John, and the angry ex-convict vowed to never see her or the children again.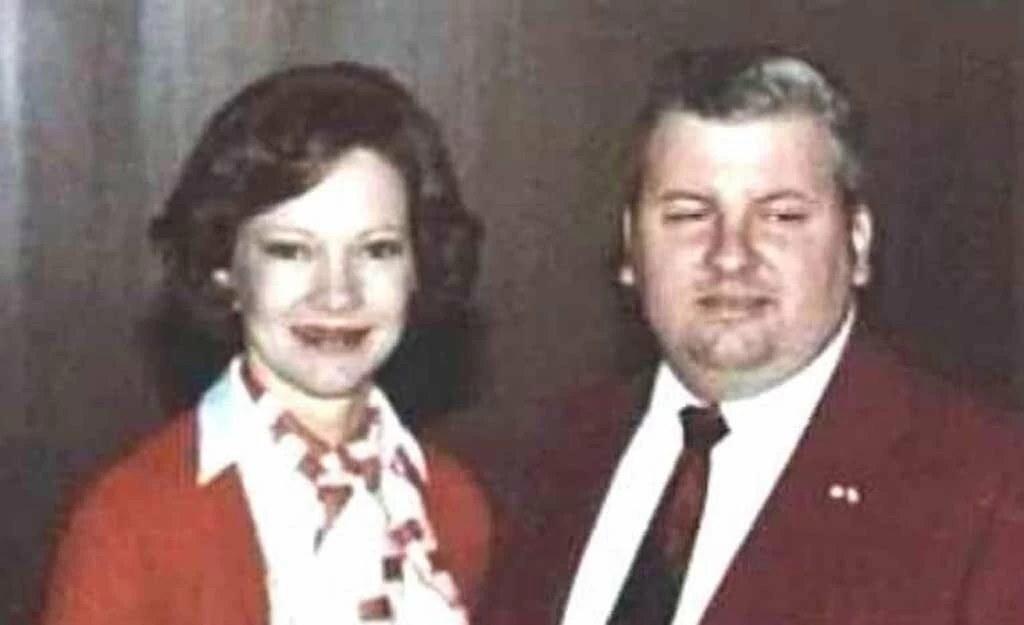 John quickly returned to Chicago and eventually started his own business in construction contracting. He also became very active and involved in his community, even becoming the Democratic Precinct Captain. His charitable deeds and extravagant parties boosted his reputation, and his love of dressing up as Pogo the Clown to entertain children gained the trust of the town.
The First Murder
The Killer Clown's first murder took place on January 2, 1972, after his first divorce and just before his second marriage to Carole Hoff in July 1972. The 15-year-old victim's name was Timothy Jack McCoy. Gacy had met him outside the city's Greyhound bus terminal in downtown Chicago. After giving the boy a tour of the city, Gacy offered him a safe space to sleep overnight with the guarantee that he would return the boy in time to catch his bus.
According to Tim Cahill in his 1986 book, Buried Dreams: Inside the Mind of a Serial Killer, McCoy was in the process of cooking eggs and cutting a slab of bacon when he went to wake his host. Gacy awoke to the sight of McCoy still holding the kitchen knife. With a violent reaction, he wrestled the knife from McCoy's hand and slammed his head against the bedroom wall. He kicked the boy and then stabbed him twice in the chest, killing him. Gacy later claimed that the fact that the murder resulted in an orgasm that triggered the association in his mind between murder and ecstasy. Police later found McCoy's body in his crawlspace.

McCoy's murder set much of Gacy's future evil deeds into action. According to the Chicago Tribune, May 10, 1986, there was a total of 33 murders, and the twisted madman buried 29 of those bodies in the floors and crawl space of his home. McCoy's murder, however, was the only one in which he used a knife. In every other murder, the victim died of strangulation with a rope or board while the psychopath tortured and raped the victim.
A Con Artist at Work
The homosexual encounters became more frequent, as did the brutality. By 1975, he told his second wife, Carole Hoff, that he was bi-sexual and that he wouldn't be having sex with her ever again. She claimed that he would often return home during the morning hours and that he began bringing young men and boys home to his garage. Carole also found his stash of homosexual pornography. In 1976, Carole took her two girls of a previous marriage and divorced him.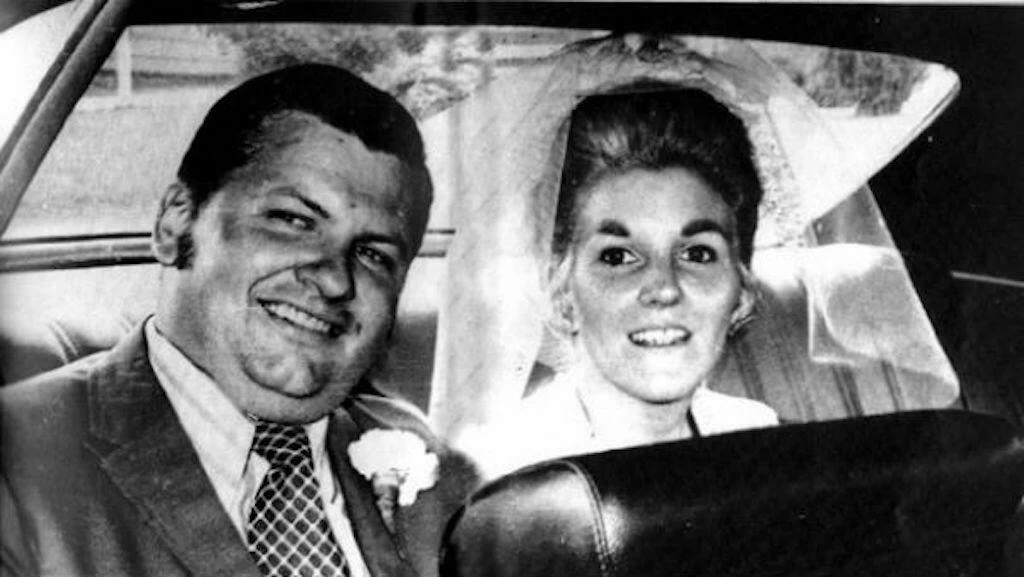 The smooth talker lured and killed most of his victims between 1976 and 1978 after his second divorce. He called these years the "cruising years" because, with nobody at home, he was free to hunt for victims and bring them home at any time of the day. Neighbors noted that they would see John's car leave and return home even in the early morning hours. They also began to see him with various young men.
At times, he coerced his young employees into encounters with him, or he would go out into town to find his victims. Some of them had been male prostitutes. Handcuffs and ropes were almost always involved. Often the charming predator convinced the boys to put on the handcuffs willingly in a kind of game. Once the young man was sufficiently bound, he proceeded to torture, rape, and murder him.
How Did the Killer Dispose of the Bodies?
By the time police were closing in on John Wayne Gacy's connection with the murders, he was quite literally running out of room in his crawl space. His new method of disposing of bodies was to throw them into the Des Plaines River via the I-55 bridge. This was the fate of the last four victims. Gacy's murders had become so numerous. By then, anyone who fit the young male profile he had in mind was enough to make someone an ideal victim. One of the last murders was that of 20-year-old James Mazzara of Elmwood Park. The sadistic Killer Clown strangled him after Mazzara had Thanksgiving dinner with his family.

A Killing Spree Ends
The predator's facade fell apart after the mother of a teenage stock boy, Robert Piest, called authorities. Her son had told her that he was going for an interview with the construction contractor for a job. The prior conviction for sodomy enabled police to get a search warrant for Gacy's home. Once there, they found troubling evidence and a rancid stench of dead bodies in the crawl space. Police easily made the connection between John Wayne Gacy and the many disappearances. In December 1978, Gacy was arrested in connection with the many murders.
In the following days, he confessed to over 30 murders. However, he also noted that he may have killed up to 45 boys. He had also raped and tortured numerous other boys who survived the ordeal. Some of them went to authorities, but many did not.
The Mass Grave
Investigators exhumed 29 bodies in the crawl space of the killer's house, all of which revealed extensive decomposition.
[blockquote align="none" author="Tim Cahill"]In relation to the cause of death of each victim upon which he had later performed an autopsy, Stein [the medical examiner] stated he had concluded that twelve victims had died of asphyxiation; six had died of ligature strangulation and one victim of multiple stab wounds to the chest.[/blockquote]
The medical examiner was unable to determine the cause of death in the remaining bodies. However, it was clear that all of them were homicides.
During court proceedings, witnesses revealed that the psychotic murderer hired his own construction employees to dig the majority of the graves.
What Happened to John Gacy?
John Wayne Gacy claimed that he had multiple personalities and that one in particular, "Jack," was the evil one. The defense attorneys convinced him to plead not guilty by way of insanity. However, the disturbing testimony of a few of his victims and employees who were involved in the grave-digging showed well-planned pre-meditation. On March 12, 1980, the man dubbed The Killer Clown was found guilty of 33 counts of murder. Additionally, he was guilty of 1 count of sodomy, 1 count of sexual assault, and 1 count of indecent liberties with a child. The judge sentenced him to the death penalty for 12 counts and to life imprisonment for 21 counts.
Although he attempted to appeal the determination, he was executed on May 10, 1994, at the Stateville Correctional Center. At 12:17 am, after being given a lethal dose of potassium chloride, his heart stopped beating. It was at that moment that the sadistic and cruel human being who brought an indescribable amount of pain to his victims and their families ceased to exist.
Related Articles:
The Cannibal Jeffrey Dahmer
Gao Chengyong: China's Jack the Ripper
5 Most Brutal Serial Killers
The Dating Game Serial Killer