Can one single plant spice up your meals, cure what ails you? Drive your libido to new heights, and prevent pregnancies? The ancient Greeks and Romans had a plant that did all that and more.
This plant, a mystery to modern researchers, was so popular that Roman Emperors kept several tons in the treasury. IIn fact there was so much demand that it was harvested to extinction. This plant, that everyone could not get enough of, was silphium. 
What Was Silphium?
Silphium was a plant native to Cyrene in Northern Africa, now known as Shahhat, Libya. It is generally thought to be a species from the taxonomic genus Ferula, or the "giant fennels." The Silphium plant was described as having thick roots with black bark on them, a hollow stalk (like fennel) and yellow-green leaves that were similar in appearance to celery. 
The Greeks attempted to grow silphium in Greece, but it would not flower there and was considered infertile. The only place it grew naturally was in Cyrene, where it became a significant part of the economy as it was shipped to Greece and Rome due to high demand. Coins from Cyrene often depict silphium or one of its seeds, and everyone who could afford to buy some did.
This demand led to a high price, and it was said that silphium was worth its weight in silver. The Roman Emperor Augustus sought to control the distribution of the plant, demanding that all harvests of silphium and its juices be sent to him as a tribute to Rome.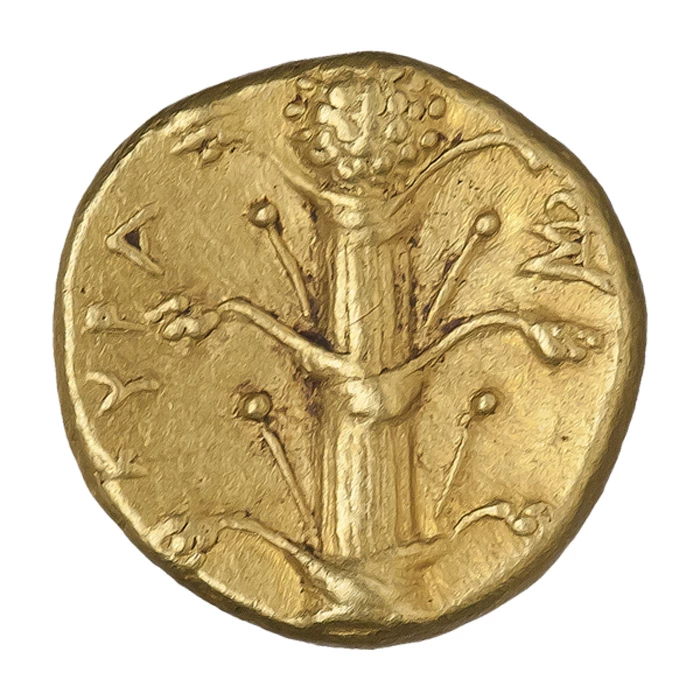 A Cook's Special Ingredient
Silphium was eaten and used as a seasoning for many different dishes in Ancient Greece and Rome. The stalks and leaves were chopped or grated over food like parmesan, and it was said to be very good mixed in sauces and salts. For a healthy option, the leaves were added to salads. The crunchy stalks were often roasted, boiled, or sautéed.
Every part of the plant was consumed, including the roots, which were dipped in vinegar before eating. The Roman cookbook from the 5th century, De Re Coquinaria written by Apicius, includes a recipe for "oxygarum sauce" (a popular fish and vinegar sauce). Take pepper, cumin, cardamom, mint, and silphium and crush the ingredients. Mix with honey to make a paste, and add broth and vinegar to taste.
Pine kernels were immersed in silphium and could be used to add some flavor to any dish. The kernels were crushed and sprinkled over the food, and it was said to pair nicely when dining on parrot or flamingo. Silphium wasn't only for human consumption either. It was a perfect food to fatten up cattle and sheep and was said to make the meat tasty once slaughtered.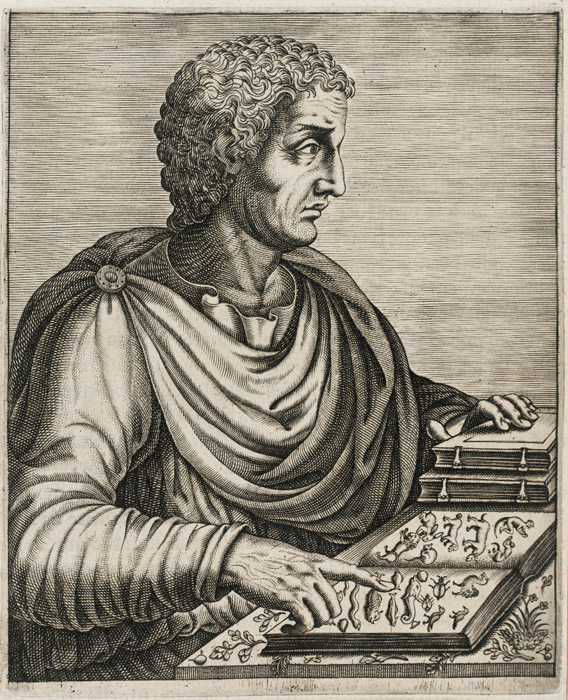 Pliny the Elder noted the benefits of Silphium as an ingredient and a medicine (Archivist / Adobe Stock)
The Roman author Pliny the Elder's encyclopedia set, Naturalis Historia, frequently mentions silphium. In one of the books, Pliny recounts how the last stalk of silphium was given as a gift to Roman Emperor Nero. According to Pliny, upon receiving the gift, Nero immediately ate it. 
A Medical Panacea
In antiquity, the start of early modern medicine was being developed and recorded. Pliny the Elder wrote in great detail about medicine and how to use it in his Naturalis Historia. The Roman physician Galen and Greek physician Hippocrates also wrote about their practice of medicine.
In their books, they included how to use silphium in the treatment of ill patients. Cure-alls were very popular in antiquity. Silphium was one of these cure-all ingredients prescribed as medicine for almost anything. 
This wonder herb was good for coughs, sore throats, headaches, fevers, epilepsy, goiters, warts, hernias, and "growths of the anus." A poultice of silphium could cure tumors, heart inflammation, and toothaches, as well as bruises, hair removal, and tuberculosis.
Silphium could help more specific purposes like preventing tetanus and rabies from feral dog bites. Growing hair for those with alopecia (historians find this detail odd, because it was also used for hair removal) and to induce labor in expectant mothers. 
Silphium wasn't just suitable for cooking and medical needs. It was also known for being an aphrodisiac, and was also described as "the world's most effective birth control at the time". The heart-shaped seeds of the plant had alkaloid properties that were said to increase libido in men as well as cause an erection, and its use as a contraceptive and abortifacient has been written about immensely.
For women, silphium was used for hormonal issues and to start menstruation. Wine mixed with pepper, myrrh, and silphium was known to "move menstruation."  Pliny the Elder wrote about this as well, noting that "women drink it with wine and apply it to their genital organs with a piece of soft wool to start their menstruation."
To start their periods, women were told to mix a chick-pea-sized amount with water or wine once a month. This recipe also served as an abortifacient, to cause a miscarriage or abort a fetus. Silphium was said to destroy any "already existing pregnancies."
Triggering menstruation while pregnant causes the uterine lining to shed. This prevents the fetus from growing and living so it can be removed from the body. Women in Rome were known to consume silphium following sexual intercourse to prevent pregnancies, making silphium one of the first effective contraceptives. 
Silphium's well-known use for sexual purposes may have been the source of a familiar image of love to us today. The seeds were heart-shaped, and some historians believe that the traditional love heart image we use today could have come from the seeds of the silphium plant.
Overharvested?
There are many possibilities of what led to the extinction of Silphium. Overharvesting could have resulted in the loss of this species. Silphium was only able to be grown successfully in the wild in Cyrene, and the farmers may have overworked the land due to years of harvesting the crop.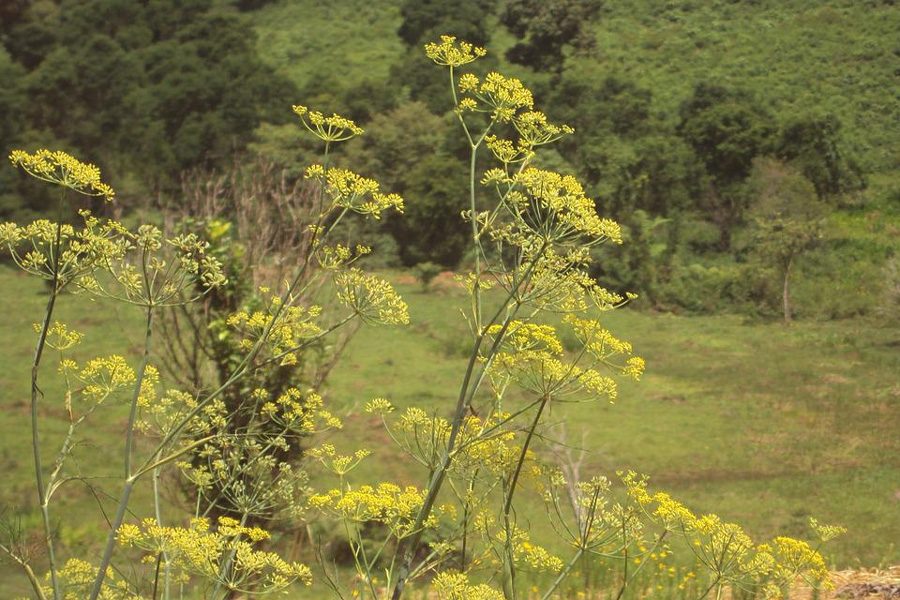 There is the belief that the men who rented the land on which the silphium grew let their sheep graze on the plants, and that this destroyed the naturally growing plants. Climate change and desertification may have also contributed in making the environment and soil unsuitable for the silphium to grow.
While much has been written about silphium, it is still an "unknown plant." It is unknown because nobody has seen it or found it since early antiquity. We roughly know what it looked like from coins and descriptions by ancient authors. Silphium may just be unrecognizable to us today.
Are there fields in Northern Africa where the silphium still blooms, unrecognized?
Top Image: Ornamental dish depicting the loading of Silphium at Cyrene, and a coin depicting the plant. Source: Wellcome Trust / CC BY 4.0; ArchaiOptix / CC BY-SA 4.0.
By Lauren Dillon