The summer of 2000 was a tough time for Delhi, as the city and its population of 19 million suffered a series of rolling blackouts. Poor lighting, cramped housing, and excruciatingly hot nights were commonplace for people living in lower socioeconomic neighborhoods.
When reports of a vicious attack by a "Monkey Man" began to emerge, mania spread like wildfire. Who was the "Monkey Man"? How did the media become a major driver in the rumors? Did the media invertedly cause the deaths of two terrified Delhi residents?
Delhi police started receiving complaints of a savage attacker harassing nearby communities on May 10th, 2000. Immediately after starting to profile the attacker, they were met with some fairly peculiar descriptions of the assailant.
All of the accounts shared the fact that the incidents took place at night, which made it difficult to identify the attacker right away due to dim lighting and Delhi's ongoing rolling blackout. As the assailant had not been seen on surveillance footage or in a photograph, police were forced to rely solely on the physical descriptions given by the victims.
A Vicious "Monkey Man"
Initial rumors quickly spread owing to one astonishing detail: the assailant was described as a "monkey man," a hybrid of a man and a monkey. Of the 350 sightings the majority agreed that the monster was ape-like, between 3-6 feet (1 – 1.8 m) tall, with a dark hairy body and red beaming eyes. There were numerous claims that the assailant could be seen leaping away from numerous crime sites.
As more and more reports started to come in to the local media stations, the number of people contacting the police with reports exploded. The descriptions started to become more fanciful, ranging from the attacker being a monkey-like creature with Freddy Krueger-like claws to someone wearing a leather jacket donning a motorbike helmet.
From this point on, it was difficult for the authorities to tell which reports were from actual witnesses and which were made up after hearing about the original witness accounts. It was also difficult to separate the "Monkey Man" sightings from other assaults in the city.
Hysteria had however gripped the scorching metropolis, and understandably concerned citizens went to the authorities to protect them. Many of the reports were ludicrous and had been sensationalized by the media, leaving local police enforcement at a loss.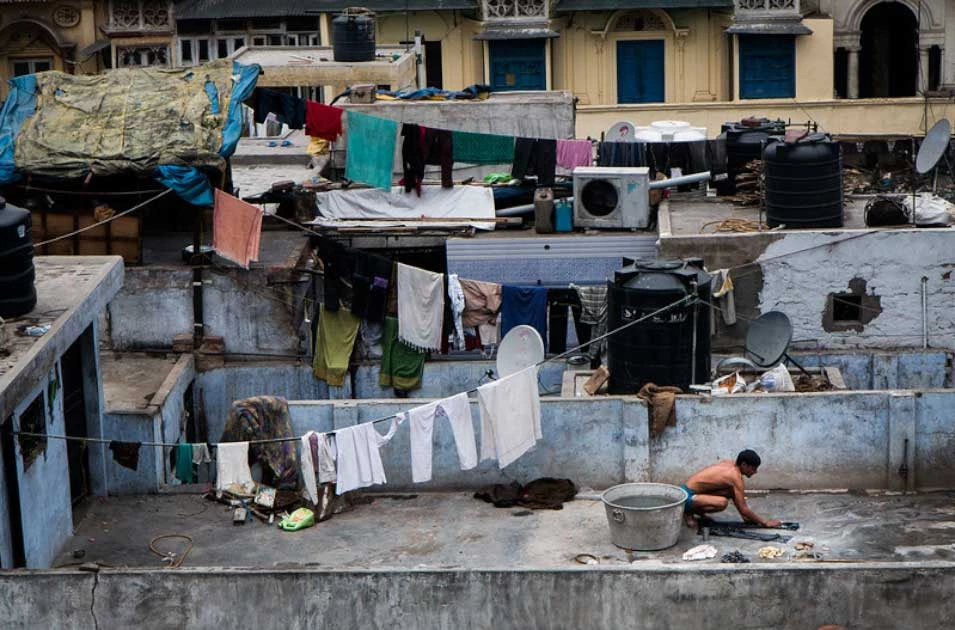 In order to gain a more accurate physical description of the assailant, the police designated a reporting hotline. They offered 50,000 rupees, a sizable reward equivalent to $1,000, for reliable information that could lead to the capture of the Monkey Man. This ploy ultimately proved ineffective since it gave rise to numerous hoaxes and prank calls, but more importantly, it contributed further to the sensationalized narrative.
Monkey Business: Was the Hysteria Concocted?
This story was picked up by the media like a far-fetched blockbuster movie storyline. The media coverage sparked other reports, each crazier than the previous, which in turn sparked additional media reports, and so began a ridiculous cycle. It was a self-serving media feeding frenzy.
After two weeks passed with no arrests and little to show from the local police enforcement, the terrified citizens decided to take matters into their own hands. Vigilante organizations started to proliferate in places with a high concentration of low socioeconomic status where people lacked access to power generators.
Contrary to wealthier Delhi residents who could rely on backup generators for illumination during blackouts, poorer Delhi residents were forced to sit in their dimly lit or dark homes. Many feared that the violent Monkey Man may use the blackout to his advantage and mount an attack in the shadows.
The Monkey Man hysteria became so extreme that many people were indeed hurt, not by the infamous attacker, but by the terror it provoked. A report in The Washington Post claimed that "a van driver was chased by a mob that believed him to be the Monkey Man, dragged out of his vehicle, and severely beaten. He was hospitalized with multiple fractures."
Two people even died through their own fear. One man was so terrified that the Monkey Man would catch him that he dared scale a roof, but sadly didn't possess the monkey-like agility of his supposed attacker and he fell to his death.
Another terrified victim was a pregnant woman who, in her rush to escape, tragically fell to her death down a flight of stairs. Both cases were cleared, demonstrating the risk of frenzy as well as the journalist's lack of effort in debunking this harmful myth.
To add fuel to an already out-of-control blaze was the religious element of this tale. Hanuman is a Hindu god and warrior, depicted as a half-god, half-monkey and it is thought that he commands an army of monkeys. A further cry of concern was aroused in communities by the fact that about 80% of Delhi's people identify as Hindu.
The Hard Facts
As the story developed more and more embellishments and speculations crept in, making it difficult to discern what was true. However, a study was published in the Indian Journal of Medical Science in August 2003. Finally, out of the shadows, the overblown facts could be dismissed.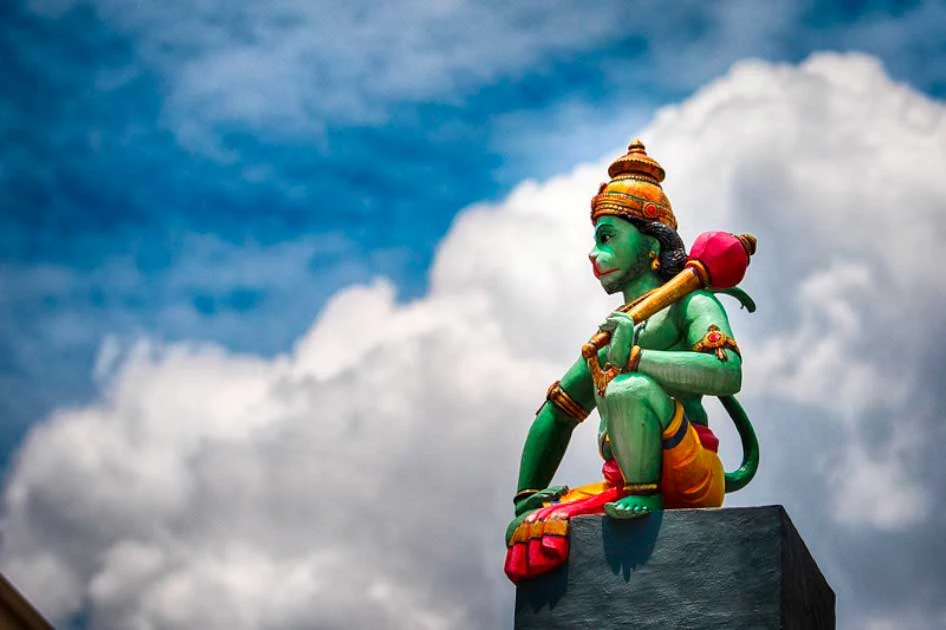 This study analyzed the sociodemographic model of incidents and injuries allegedly brought on by the infamous Monkey Man. The two-week period of reports revealed that East Delhi, the poorest region in Delhi, accounted for 94% of the reports. Of that 94%, 89 % of the victims were from low socioeconomic backgrounds.
Some experts think they now understand why many of the allegations were made after noticing that the majority of reports were submitted by persons from poor socioeconomic zones. Due to the haziness of the media accounts and the lack of concrete evidence, numerous injuries may theoretically be mistaken for an attack by the Monkey Man. Some speculate that people were rewriting the series of events that resulted in their injuries in an effort to obtain medical care that they might not otherwise have access to.
After only two weeks, the Monkey Man frenzy that had swept Delhi faded. Local law enforcement was spending a lot of time and money investigating witness claims that were getting crazier by the day. They declared that anyone who made fraudulent claims, distributed misleading information, or reported attacks without sufficient proof may face jail time.
This warning, as one might anticipate, was sufficient to prevent many people from reporting Monkey Man attacks. Without bizarre witness accounts, journalists would have nothing to report about. Any phantom assailant conspiracy that the media might have wanted to highlight to increase newspaper sales also vanished along with it.
Even if nothing else, this bizarre two-week obsession sheds light on the motivations of the media and how they will exaggerate a story by relying on false information, religious convictions, or even just exploiting social fear theory to boost sales of publications. In this tragic case, it caused the death of two innocent individuals while terrifying countless of citizens. 
Did the Monkey Man ever really exist? Who can say.
Top Image: The poorer areas of Delhi, where many of the Monkey Man reports came from, were very dark at night. Source: abrinsky / CC BY-NC-SA 2.0.
By Roisin Everard