For hundreds of years, theories have circulated across the world about the existence of the legendary "Abominable Snowman". Many cultures and civilizations have their own legends, such as Bigfoot in North America, the Jungle Man in Russia, the Loch Ness Monster in Scotland, the Kraken in Scandinavia, and so on. But what fuels the mystique of the Yeti, which continues to capture the imagination of so many?
What is a Yeti? 
This seemingly straightforward question is difficult to answer with assurance. There have been hundreds of reported sightings of the Yeti since the first mentions, each with a somewhat different portrayal of the elusive creature.
Reports put the creature at roughly six feet (1.8m) tall, much smaller than its North American equivalent, which is estimated to be fifteen feet (4.6m) tall. The Yeti is described as being robust and having reddish-grey hair, weighing between 200 and 400 pounds (91 to 181 kg). The animal appears to walk on two legs, according to all sources.
Shiva Dhakal, author of Folk Tales of Sherpa and Yeti, has a clear view on the existence of the Yeti. They believe that the Yeti was a fabricated myth meant to warn people of dangerous animals lurking in the Himalayan mountains. Despite the fact that this figure began as a cautionary story in the media, films and books have catapulted it into mainstream culture.
Shaky Origins
Alexander the Great recorded the first known mention of the Yeti in 326 BC. The leader claimed to have seen a creature that was a combination of human and beast while on an expedition in the Himalayas. Later reports suggest that this is untrue.
According to local legend, he ordered that his guides trap a Yeti-like beast for him, but they objected, arguing that these animals reside at much higher altitudes and would die if brought down to lower altitudes. It is however hard to give this account any weight because of the lack of details and context.
In 1921, English Journalist Henry Newman coined the notorious phrase "Abominable Snowman".  Whilst on an expedition around Mount Everest Newman encountered explorers who had noticed tracks that resembled human footprints but were considerably larger.
His Nepalese guide informed him that the locals called this creature "metoh-kangmi", which means "man-bear snow-man". Newman either misread his translation or modified it to "The Abominable Snowman" for dramatic effect. Once printed, this figure grabbed the public's fascination. 

Eric Shipton's infamous 1951 photo of "The Yeti" created a lot of stir around the tale. In the image, a clear footprint is carved out in the snow, beside it lays an ice pick which in comparison to the gigantic footprint looks tiny. Due to his involvement with many of the early Everest expeditions in the 1930s, many trusted Shipton's judgment as a man well versed in creatures of the Himalayan mountains. 
The Daily Mail dispatched experts to the Menlung Glacier area near the Tibet-Neal border where the shot was taken, to validate Shipton's sighting. They found no proof of such animals; therefore the report was left unverified.
Reinhold Messner, most notably the first man to ascend Everest without supplemental oxygen admits that for many years that he traversed Everest he believed the tales of the Yeti to be nothing more than storytelling. In July 1986 whilst on the top of a snowy peak in Tibet he asserts that he came face to face with a large creature, with big eyes and teeth and a menacing face. When he came home, the spoke of his experience but many of his peers laugh off his apparent crazy notion. 
Embarrassed by the response that he received he then spent the next fourteen years trying to prove what he saw was in fact a Yeti. His exhaustive exploration culminated in his book, My Quest for the Yeti: Confronting the Himalayas' Deepest Secrets, where revisit his early assumption.
Messner concluded that what he saw was probably either a bear or another wild animal. And, because the Himalayas are so large, it's likely that there is still creature roaming the region who have yet to be discovered by humans.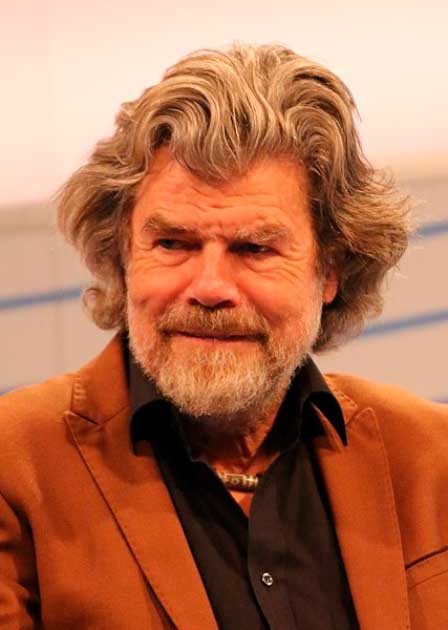 Although many of these mountaineering greats had extensive experience traveling through the Himalayas is also important to note that many of their sightings were at high altitudes. With little oxygen (a condition known as hypoxia) being supplied to their brains these climbers would have been at high of suffering from impaired memory, judgment, and attention. 
Can Modern Techniques Help Answer The Question?
In 2011, news broke that a symposium in Western Siberia was being convened, bringing together all of the world's leading Bigfoot researchers. Russia declared that they had "indisputable proof" and was 95% certain that they had finally found the elusive Yeti.
This triumphal exploration had been led by specialist John Bindernagel. Their allegation was based on hair traces discovered as well as broken tree branches which scientists believe the Yeti used to build a nest as a home.
Scandal broke when this was exposed by Jeff Meldrum of Idaho State University as a hoax. Meldrum proved that the marks in the trees were left by a tool rather than an animal. Later came to light that the Russians used the Yeti sighting as a popular stunt to boost tourism to an area that had been decimated by mining companies.
Oxford Scientist Bryan Sykes sought to put an end to the never-ending claims of hearsay and in 2013 made a global call for DNA samples linked to the Yeti, including samples of nails, teeth, hair, and bones. Of the 57 samples he received only 36 were DNA tested.
Two samples were found to be anomalous, one of which was unverified and the other of which was comparable to DNA samples from a Pleistocene bear that lived between 40,000 and 120, 000 years ago. Wherever the Yeti was, it was clear that these samples did not prove its existence.
Yeti Mania
The obsession with mythology, like many other popular legends, is difficult to resist. The same DNA samples that were tested in 2013 were analyzed three more times years later. All three tests revealed that in fact, the specimens came from bears commonly found on the Tibetan Plateau. There was still no confirmation of the Yeti.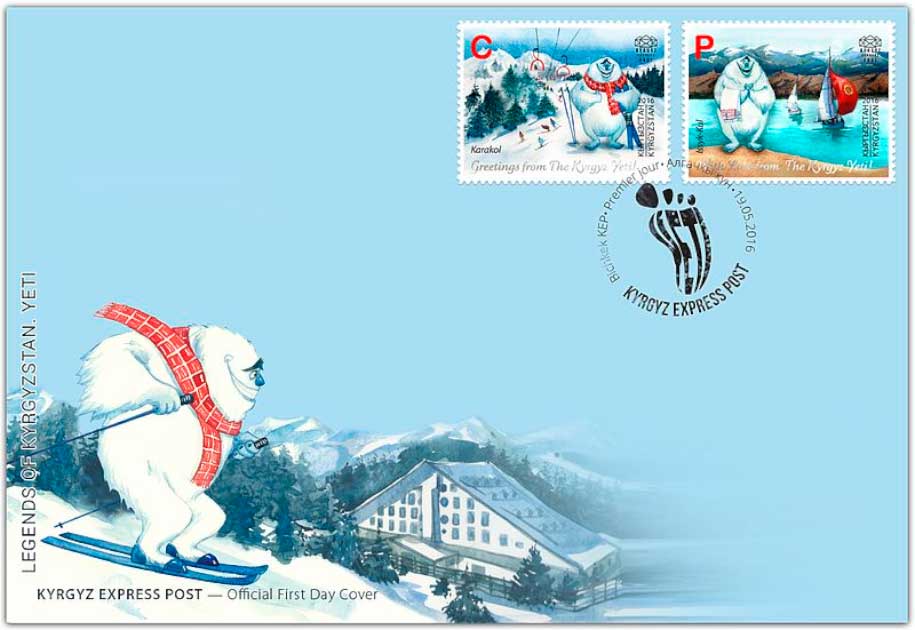 There has yet to be any real proof given to support the numerous Yeti sightings that have been reported throughout the years. However, there's little question that people will continue to look for this legendary creature. It's in our nature as humans to try to explain the inexplicable, since we as a species are always looking for answers.
It's as Reinhold Messner said, "The yeti, you see, is a monster created in the people's heads from the reality. I am sure: the yeti will never die."
Top Image: Is there such a thing as a Yeti, among the high peaks of the Himalayas? Source: Riko Best / Adobe Stock.
By Roisin Everard